To be able to use Power Pivot, you need to have data imported into the Power Pivot Window first.
If your data is in the normal Excel worksheets, then you will not be able to use this data in Power Pivot.
Fortunately there are a lot of possible ways Power Pivot can retrieve data, from:
– Excel Tables
– Text files (Tab-delimited, CSV files)
– Clipboard
– Databases (SQL Server, Access, Oracle, MySQL to name a few)
– MS SQL Server Reporting Services (SSRS)
– Online sources (Azure)
What we will focus on is how we can import data from the Excel Table into our Power Pivot Window.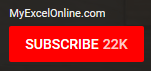 DOWNLOAD EXCEL WORKBOOK
STEP 1: Select your data. Go to Insert > Table. Click OK.

STEP 2: Go to Design > Table Name  and give your new table a descriptive name. In our example, we give it the name of Sales.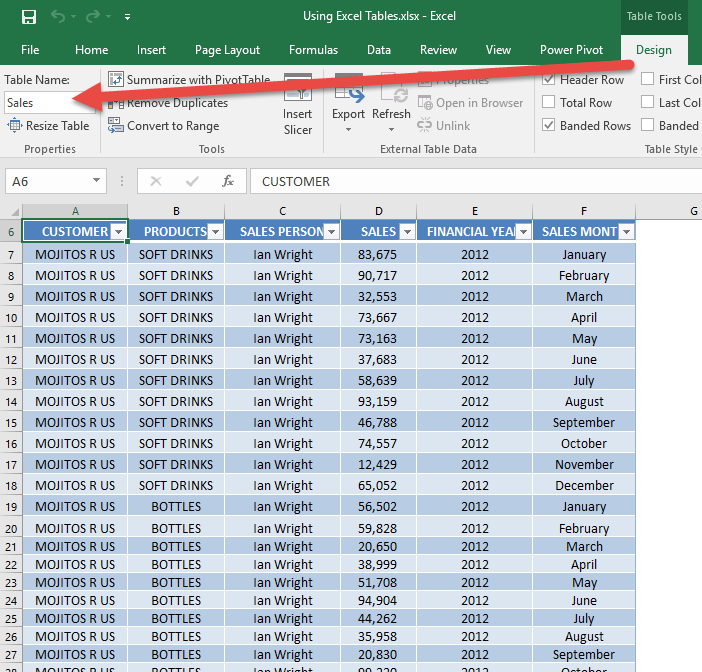 STEP 3: Go to Power Pivot > Add to Data Model. This will import your new table into the Power Pivot Window.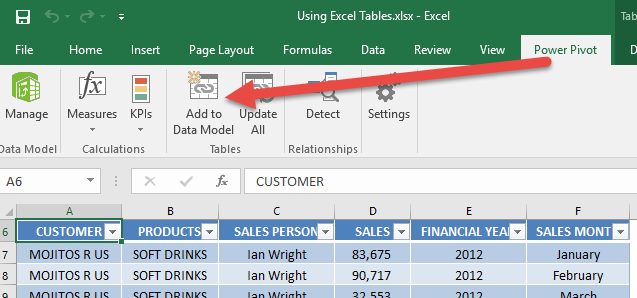 STEP 4: This will open Power Pivot Window. Your data is now ready.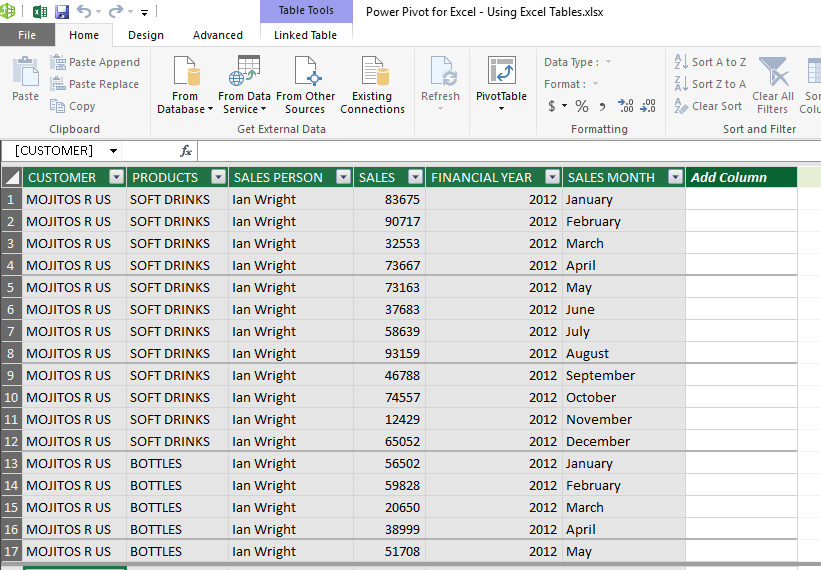 If you want to learn more about inserting Excel tables, click here.
To have a better understanding on the power of pivot tables, click here.