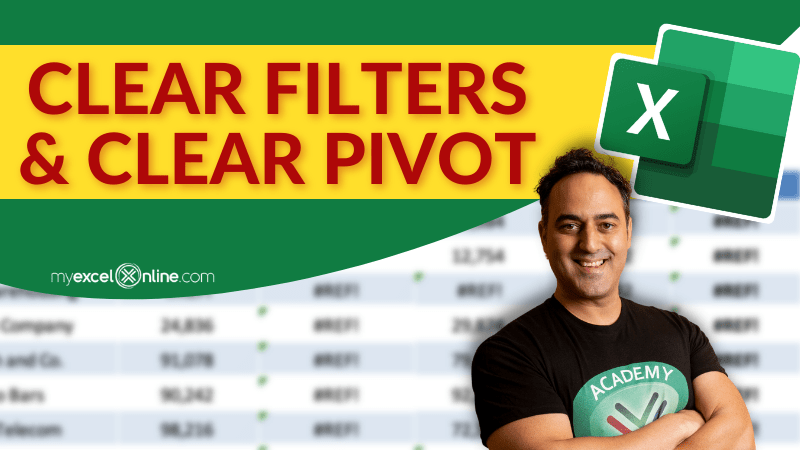 When working with Pivot Table Filters, there are times wherein you have a lot of filters set up and it takes time to reset them. Good thing there is a quick way to reset this. And you can also do a similar thing to reset your Pivot Table setup!
In this article, you will be provided with a detailed tutorial on how to:
Download this workbook to follow along with this tutorial on how to clear filters & clear pivot:
---
Here is our current Pivot Table setup. You can see we have 3 Filters on the top portion.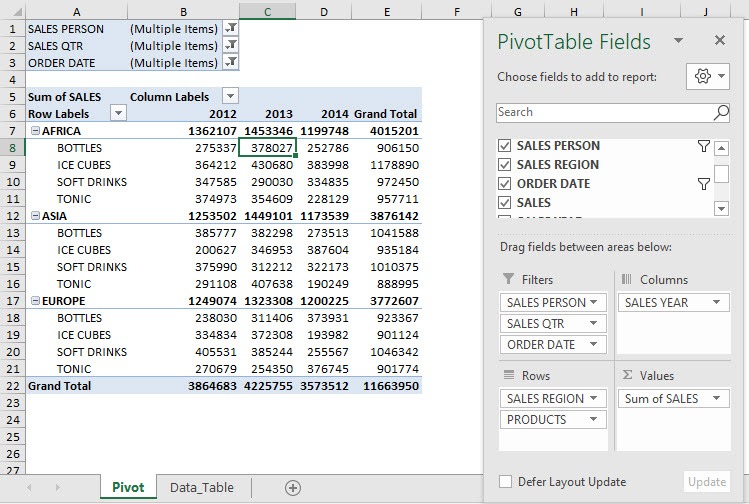 If we open the Sales Person filter, you can see we have items filtered out: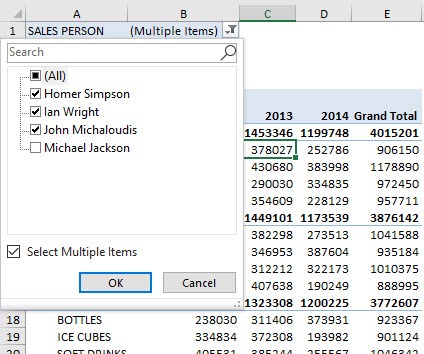 The same goes for the Sales Quarter Filter: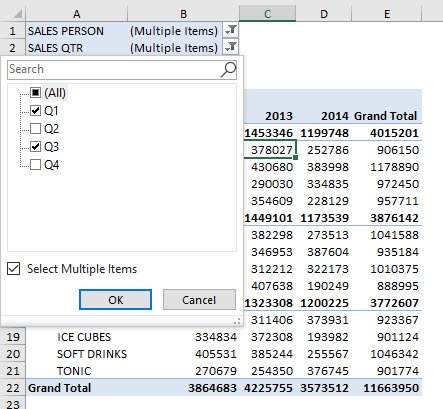 To reset all of the filters in one step, go to PivotTable Analyze > Actions > Clear > Clear Filters

And just like that, all of your filters are now reset! Your Pivot Table shows the updated data as well.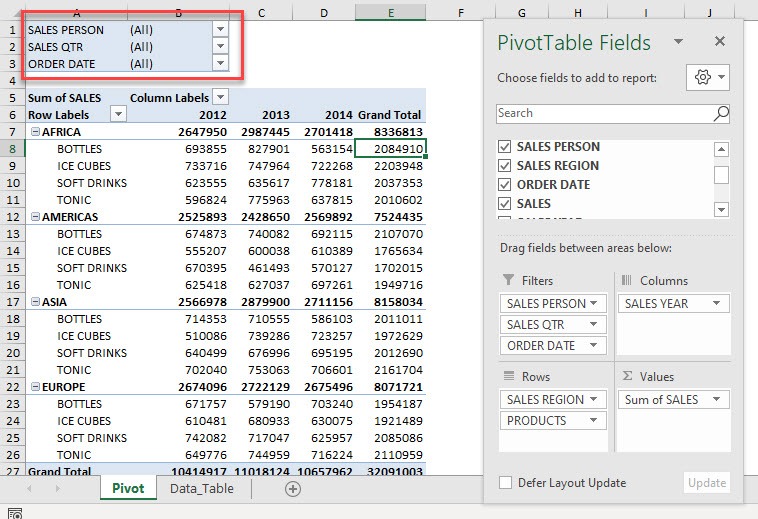 If you want to avoid multiple clicks, you can even add a clear button in QAT and use it to save time.
To add this button, follow the steps below:
STEP 1: Right-click on the top Ribbon and select Customize Quick Access Toolbar.

STEP 2: On Choose commands from, select All Commands from the drop-down.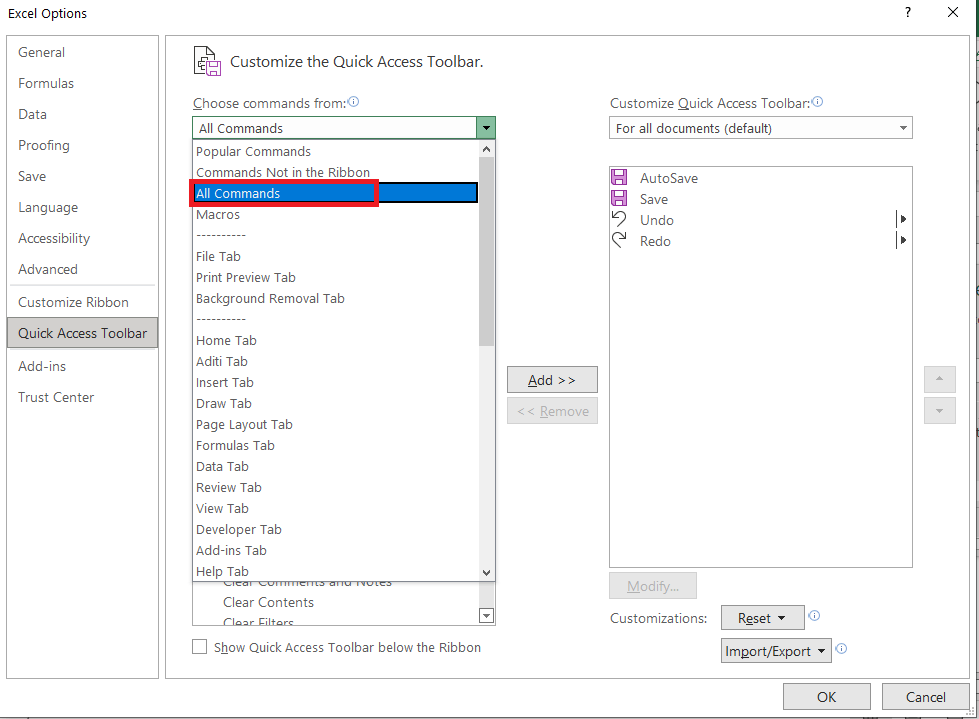 STEP 3: Select Clear Filters and click Add >>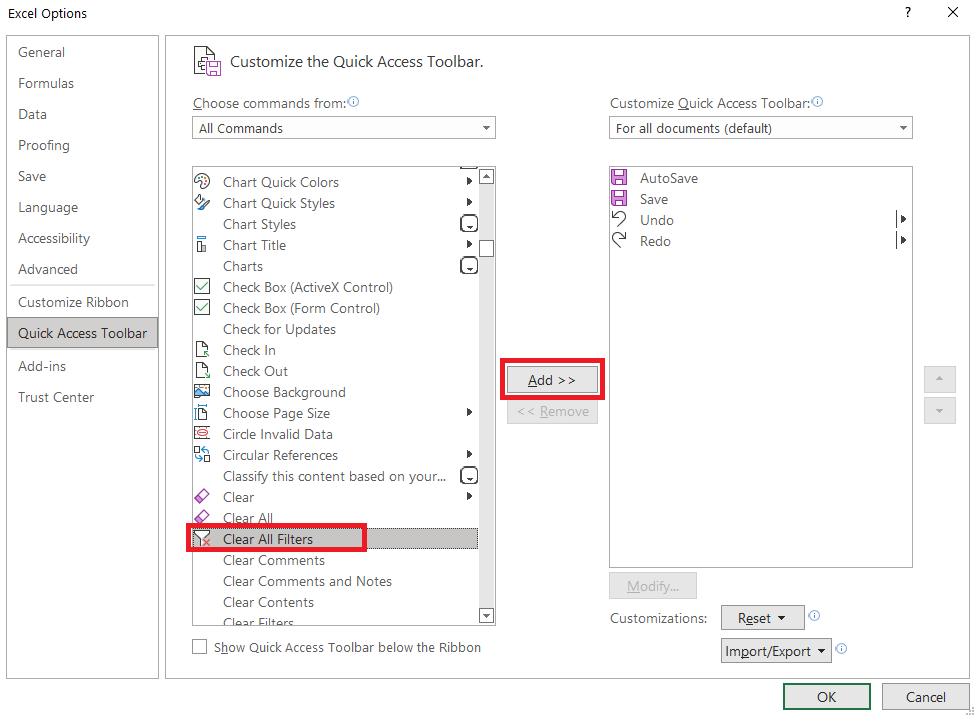 STEP 4: Click OK.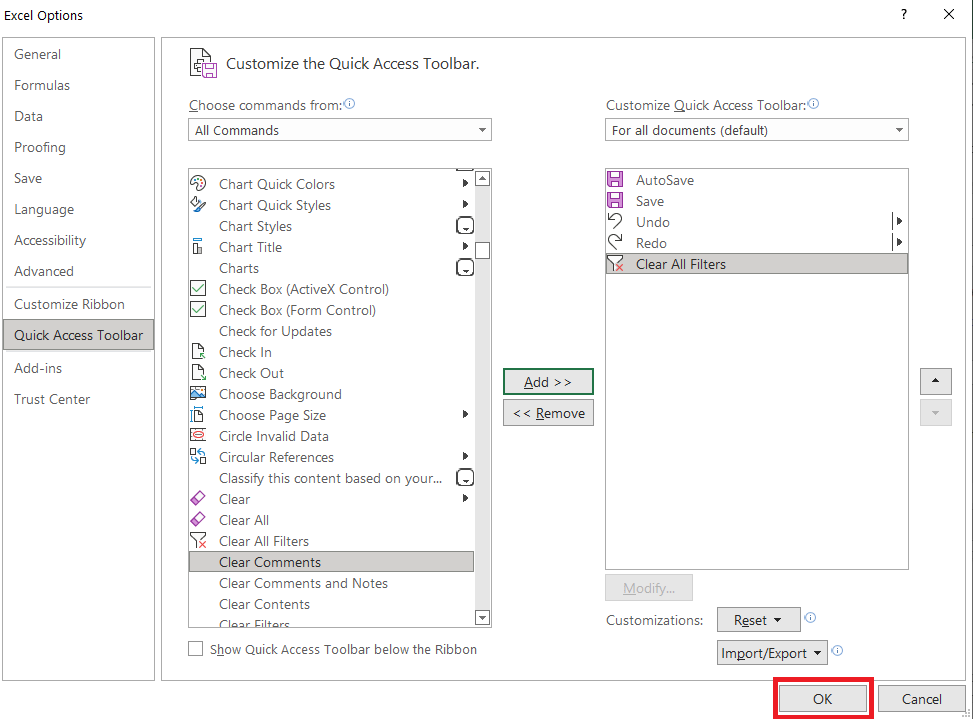 Now let us try out the clear button in action!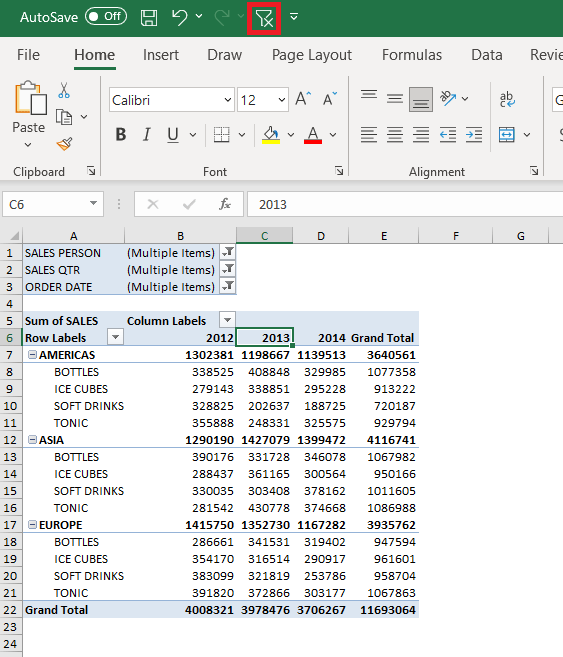 The filters are now cleared! Adding the button in QAT can make the task simpler and quicker.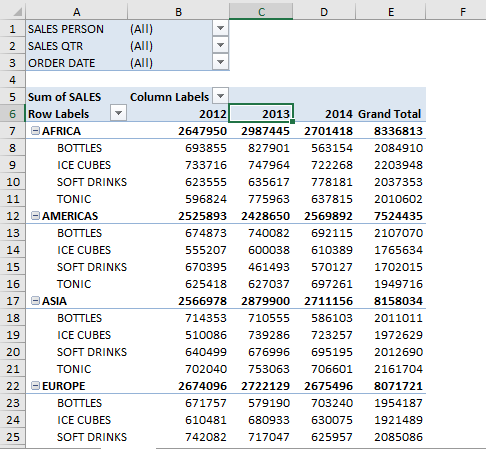 What if you want to reset your PivotTable setup? Go to PivotTable Analyze > Actions > Clear > Clear All

Now you can start again with setting up your Pivot Table Fields!