A cool tip that most people may not know and one that is very very handy is the what I call the Sheet Navigator.
If you have lots of worksheets in your workbook and you quickly want to navigate to the last worksheets, all you need to do is Right Click in the bottom left hand corner of your workbook where the sheet arrows are located and this will bring up a list of all your worksheets.
You can also flip back between worksheets but this cool trick is available via the Awesome Tab Hound Add-In.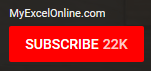 STEP 1: Right-click on the sheet arrows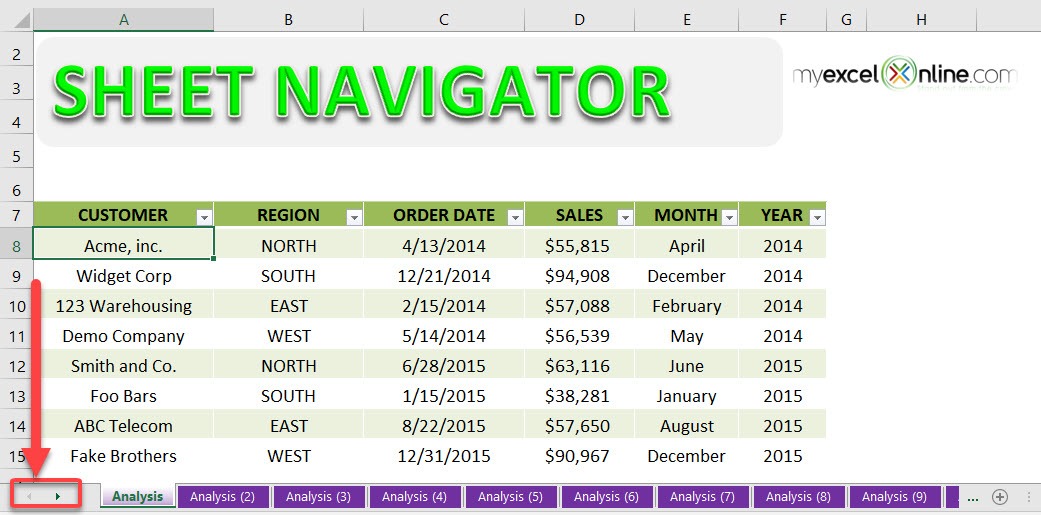 STEP 2: Select the sheet that you want to navigate to. Click OK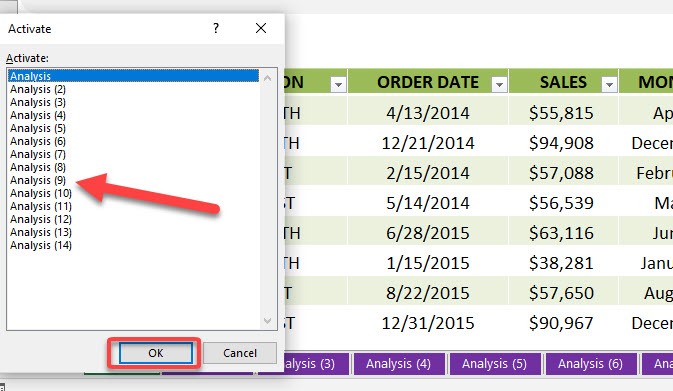 You have now jumped to your selected sheet in an instant!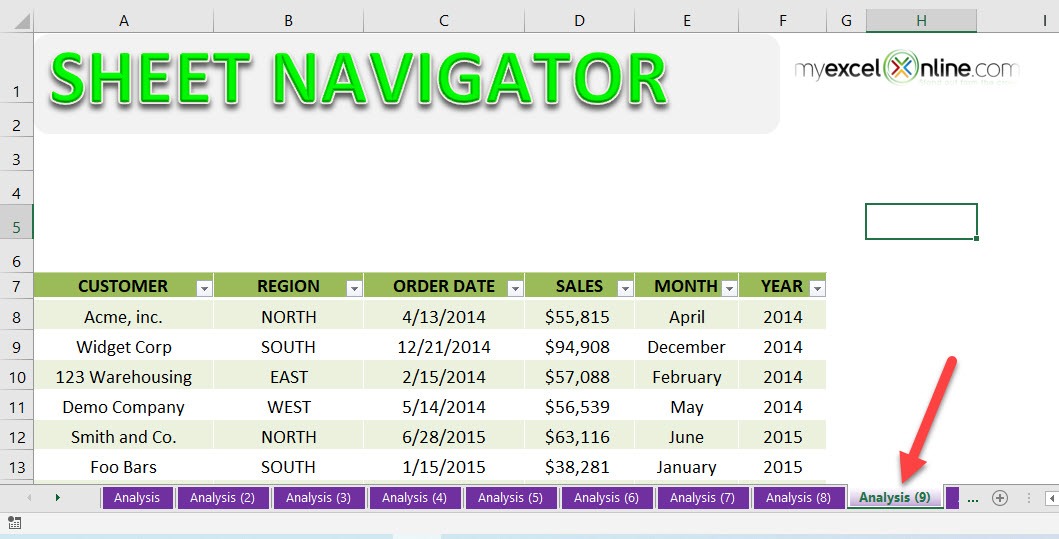 Helpful Resource: