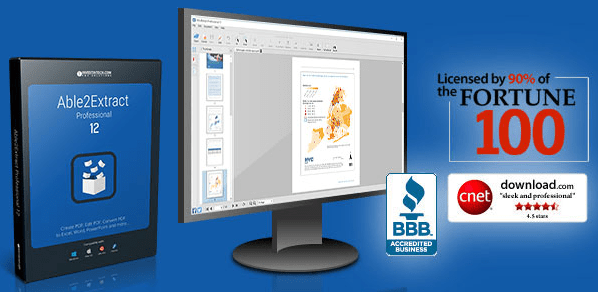 How do you convert your PDF documents into Microsoft Excel Word or POwerPoint and retain everything including the formatting?
Able2Extract Professional is the only PDF converter that lets you selectively convert only the PDF content you need into Microsoft Excel.  You can also convert PDF files to:
Microsoft Word
Microsoft PowerPoint
AutoCAD, HRML, CSV plus more!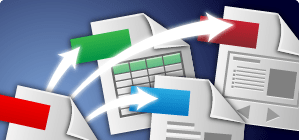 You can convert scanned and native PDF to Excel and many more formats in just a few clicks.  It is the top PDF tool of choice for office superstars!
But it's not just limited for PDF to Excel conversions.  You can convert the following non-PDF files to Excel into the format and style that you like:
Word: .doc and .docx
Text: .txt
Comma Separated Values: .csv
Below I show you how to convert a Microsoft Word (.docx) document into an Excel format, by choosing the content that I want.
STEP 1: Open your file in Able2Extract Professional.
The name in the title tab will tell you immediately what is the format of the file you're viewing. In this screenshot it's a Word document.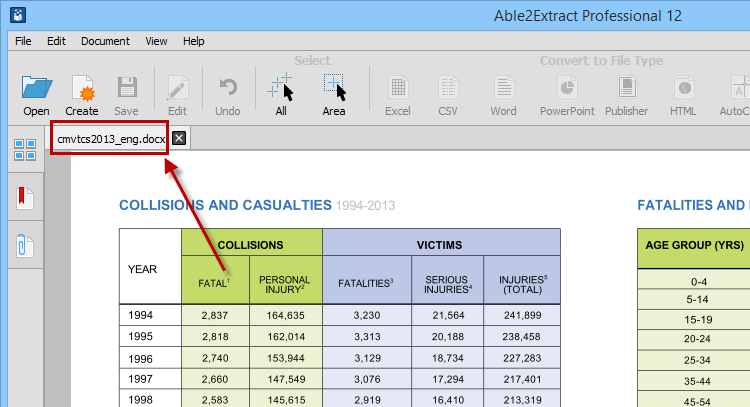 STEP 2: Now, select the entire file, or you can just select the table that you want to convert through the All or Area selection options.
STEP 3:  This is where the magic happens!
Click the Excel icon on the Command Toolbar to convert the file.  Choose either an Automatic or Custom Conversion. The Automatic Conversion is perfect for most cases like when you are converting straightforward tables to the Excel format.
STEP 4:  Save the file to your computer and you're done!
Able2Extract Professional can also do the following:
SCANNED IMAGE PDF CONVERSION: Convert both native and scanned PDF to editable formats

PDF EDITING: Whether you have business statements or lengthy financial reports, you can tailor your existing content by splitting or merging PDF documents.

PDF CREATION: Provides you with the ability to create PDF documents from any application.

FILL IN PDF FORMS: Interact with fillable PDF forms and fill out PDF forms directly on your computer. Simply click on the PDF form fields to start entering information into text fields.
You can see more details and purchase this super Excel tool that will make you stand out from the crowd with a cool 10% discount!