A Custom List in Excel is very handy to fill a range of cells with your own personal list. It could be a list of your team members at work, countries, regions, phone numbers or customers.
The main goal of a custom list is to remove repetitive work and manual errors in inputting.
To demonstrate the power of Excel's Custom Lists, we'll explore what's currently in Excel's memory as a default list:
STEP 1: Type February in the first cell

STEP 2: From that first cell, click the lower right corner and drag it to the next 5 cells to the right
STEP 3: Release and you will see it get auto-populated to July (The succeeding months after February)

At first, it might seem like magic on how Excel does this!
Let us go straight into the Options in Excel to view how it's being done, and how you can create your own Custom List:
STEP 4: Select the File tab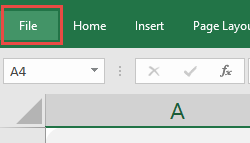 STEP 5: Click Options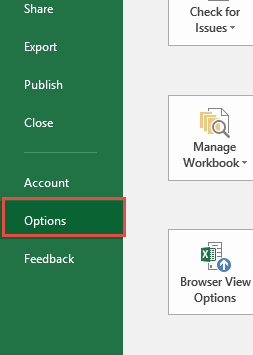 STEP 6: Select the Advanced option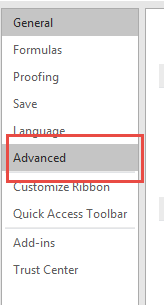 STEP 7: Scroll all the way down and under the General section, click Edit Custom Lists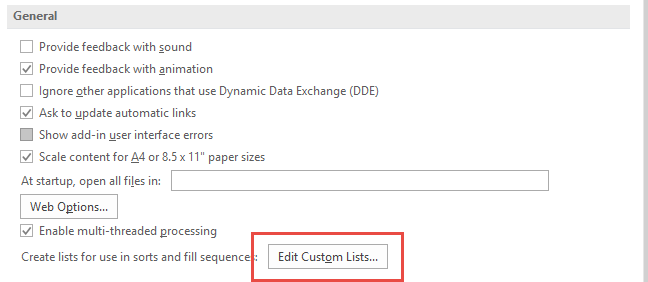 Here you can see the built-in default Excel lists of the calendar months, and the days.
If you click on a Custom List, you will see under List entries that it is greyed out and you cannot make any changes.  This indicated that it is a default Excel Custom List.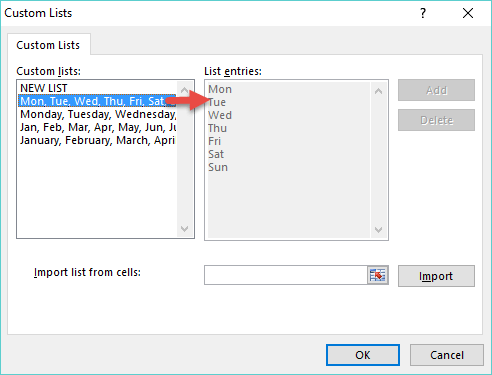 STEP 8: You can create & add your own Custom List under the List entries section.
Click on NEW LIST under the Custom Lists area and then manually enter your list, entering one entry per line: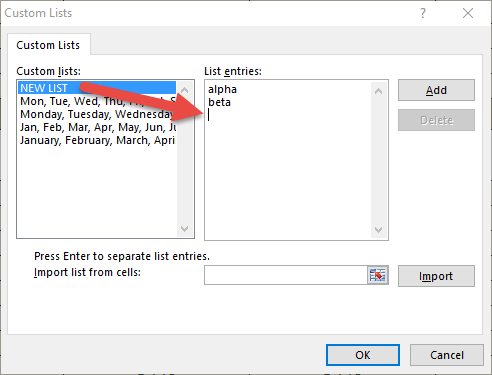 After typing the values, click Add.
In our screenshot below, we added the values of the Greek alphabet (alpha, beta, gamma, and so on)
Click OK once done.
STEP 9: Click OK again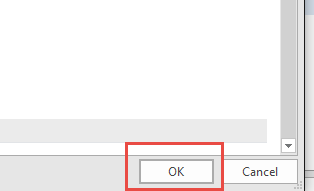 STEP 10: Now let's go back into our Excel workbook to see our new Custom List in action.  Type alpha on a cell

STEP 11: From that cell, click the lower right corner and drag it to the next 5 cells to the right

STEP 12: Release and you will see it get auto-populated to zeta, which is based on our Custom List created in Step 8
Following is a demonstration of how you can easily create a Custom List in Excel…
HELPFUL RESOURCE: