There is a quick and easy way to Excel Remove Duplicates from Table!
The duplicate values could be all over your Excel Table and sometimes it takes valuable time trying to locate those duplicates and then deleting them.
Not to worry, Excel Table Remove Duplicates to the rescue!
In this tutorial, you will learn how to remove duplicates in Excel table:
Let's look at each of these methods!
Remove Duplicates
Watch it on YouTube and give it a thumbs-up!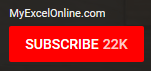 Follow the step-by-step tutorial on Excel Remove Duplicates from Table and download this Excel workbook to practice along:
STEP 1: Click inside your Excel Table and select Table Tools > Design > Remove Duplicates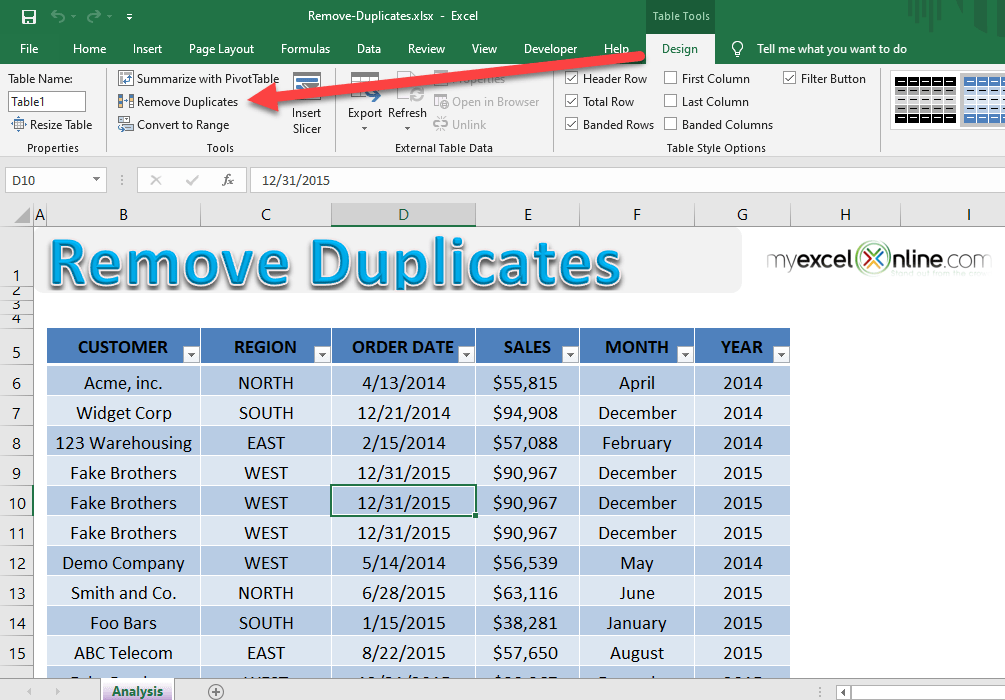 STEP 2: This will bring up the Remove Duplicates dialogue box.  Select only the Column box that contains the duplicates that you want to remove and press OK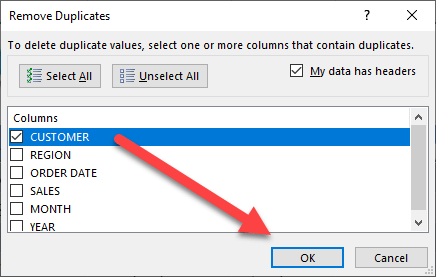 Your duplicates are now removed!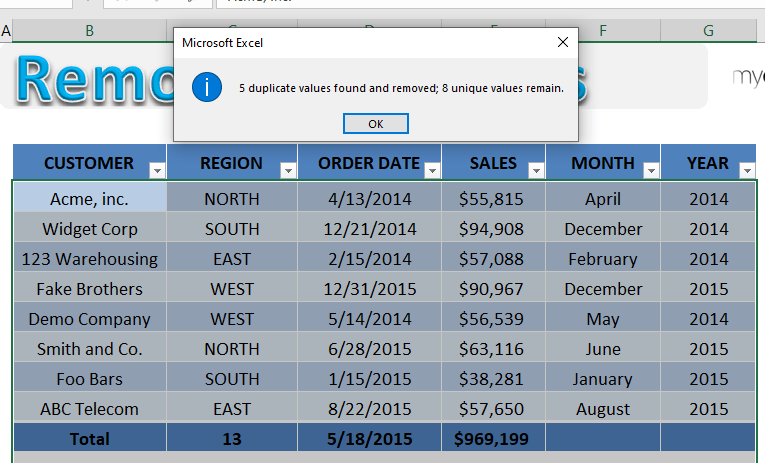 Highlight Duplicates using Conditional Formatting
Instead of simply removing duplicates from the list, you may sometimes require to highlight duplicate values from a range.
Let's see how it can be done:
STEP 1: Select the column containing customer name.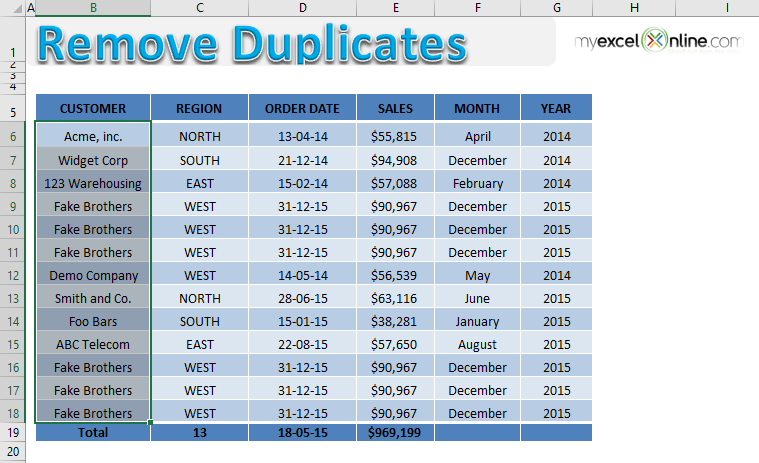 STEP 2: Go to Home > Conditional Formatting > Highlight Cell Rules > Duplicate Values.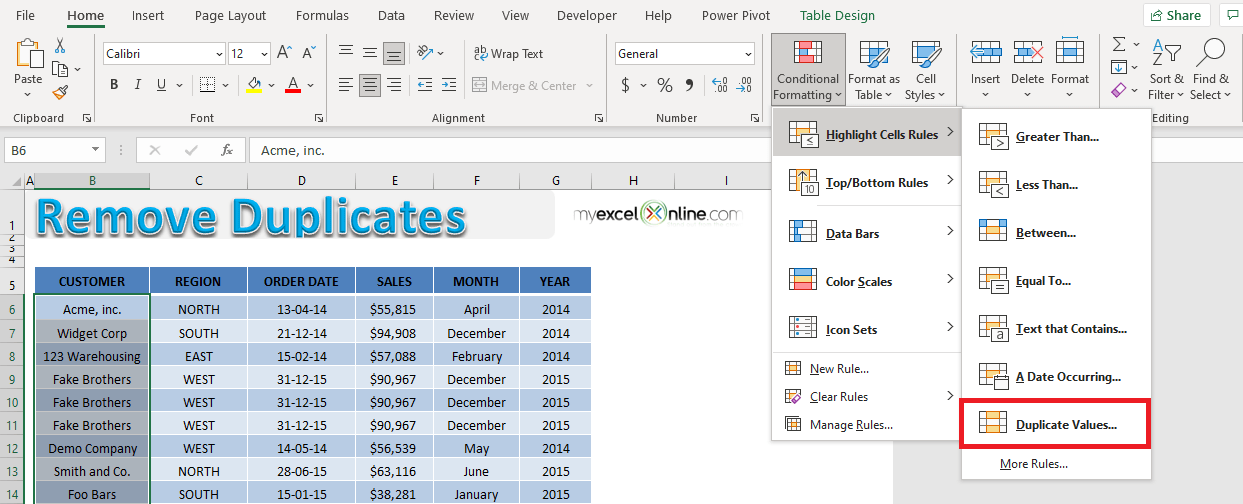 STEP 3: In the dialog box, Click OK.

All the duplicate values in the customer column will be highlighted in red!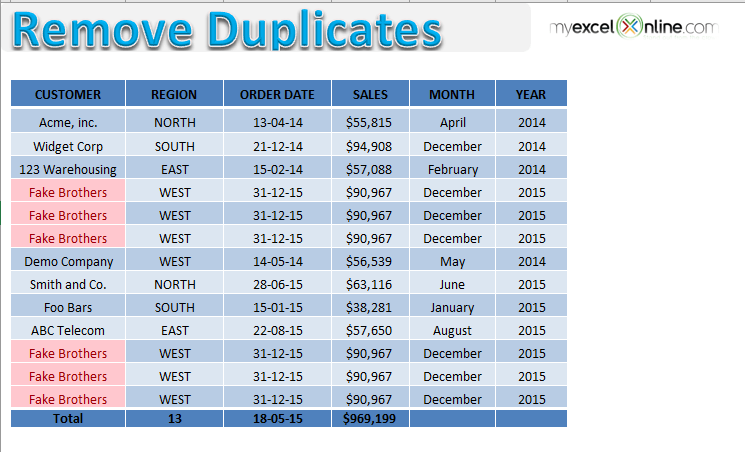 Copy Unique List to New Location
If you wish you remove duplicates and copy the list of unique values in a new location without making changes to the existing table, follow along.
STEP 1: Go to Data > Under Sort & Filter > Select Advanced.

STEP 2: In the Advanced Filter dialog box,
Under Action, select Copy to another location
Under List Range, select the customer column
Under Copy to, select cell where you want to paste the unique customer list
Check Unique records only
Click OK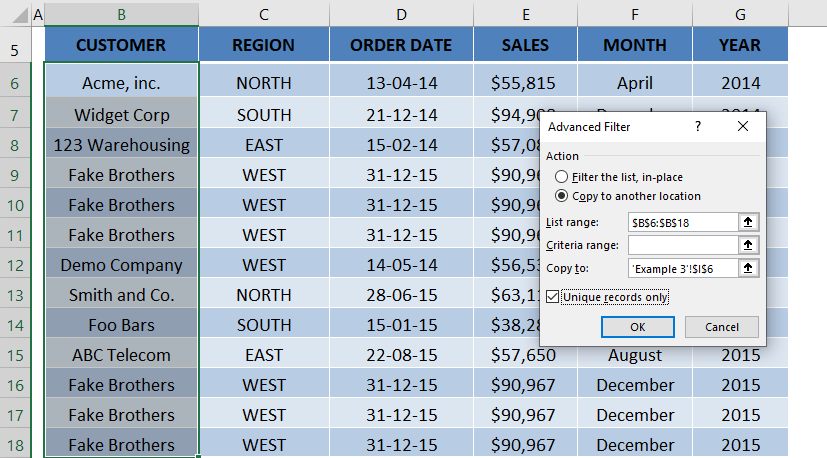 The unique list of customers will be copied to cell I6.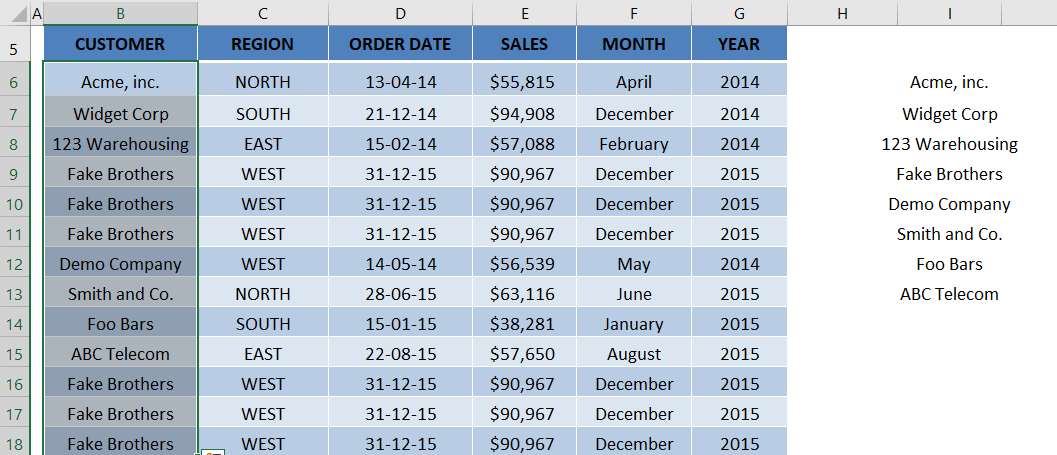 Conclusion
You can easily use either of the three options to remove duplicates from table Excel.
You can remove duplicates from the existing table or highlight duplicates or copy a list of unique values to a new location!
Make sure to download our FREE PDF on the 333 Excel keyboard Shortcuts here: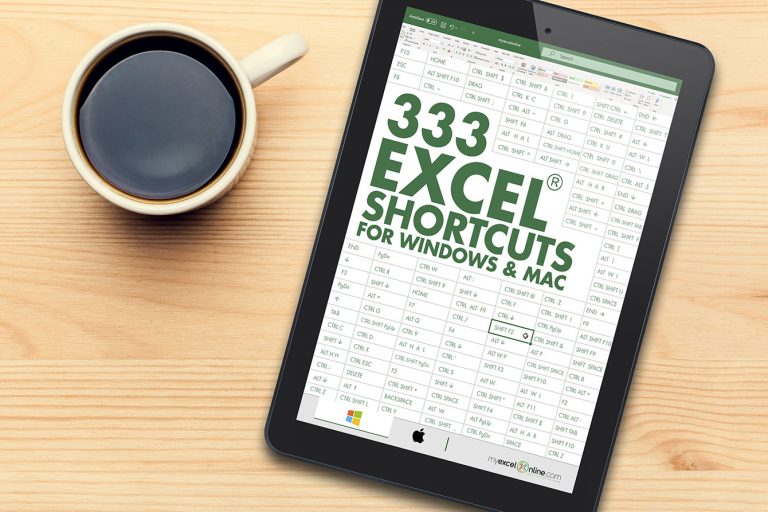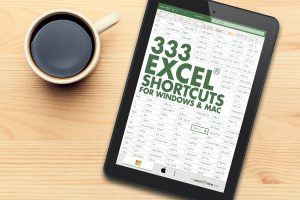 You can learn more about how to use Excel by viewing our FREE Excel webinar training on Formulas, Pivot Tables, Power Query, and Macros & VBA!