When you have duplicates values within your Excel Table there is a quick and easy way to remove those values.
The duplicate values could be all over your Excel Table and sometimes it takes valuable time trying to locate those duplicates and then deleting them.
Not to worry, Remove Duplicates to the rescue!
STEP 1: Click inside your Excel Table and select Table Tools > Design > Remove Duplicates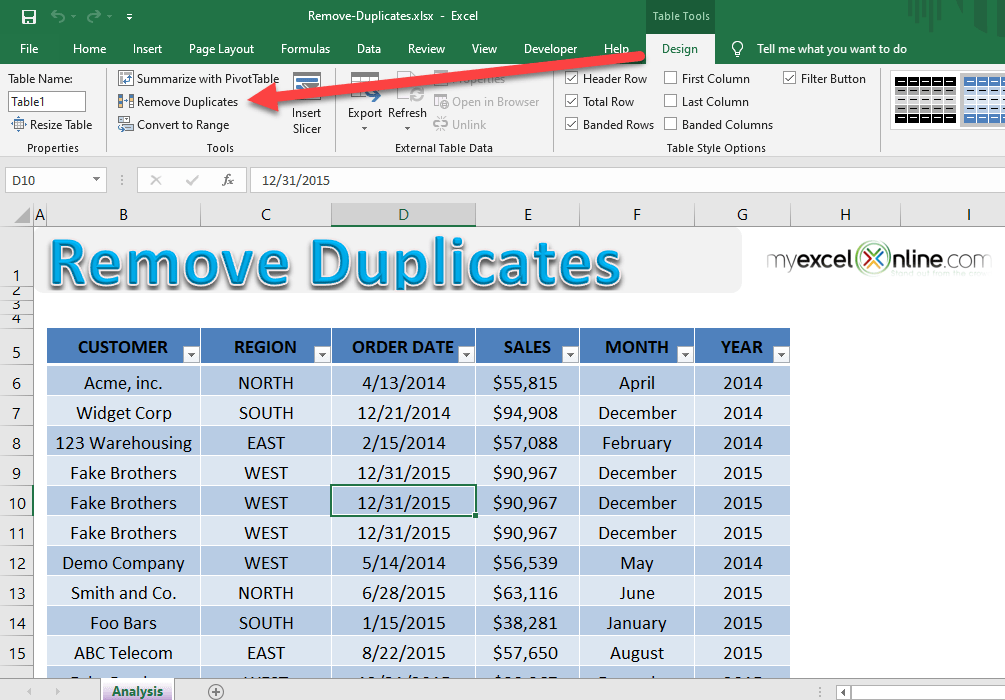 STEP 2: This will bring up the Remove Duplicates dialogue box.  Select only the Column box that contains the duplicates that you want to remove and press OK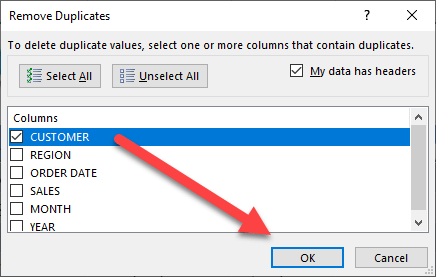 Your duplicates are now removed!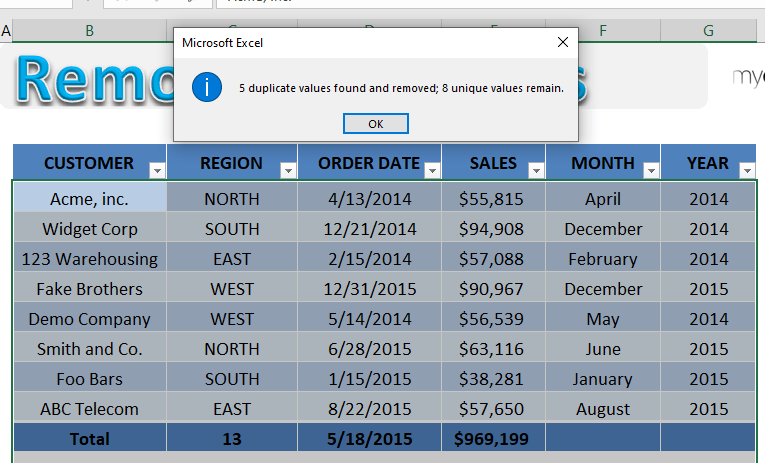 HELPFUL RESOURCE: