Power Query or Get & Transform (In Excel 2016) lets you perform a series of steps to transform your Excel data.  One of the steps it allows you to take is to Remove Duplicates easily.
Excel Power Query remove duplicates feature eliminates any human error whenever you try to delete your duplicate data manually!
Let's suppose you have this set of data. You can see that the marked ones are duplicate values, let us get rid of them!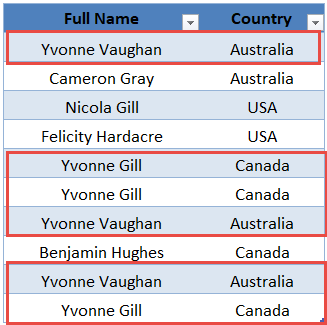 Want to know how to join and separate data in Excel?
*** Watch our video and step by step guide below with free downloadable Excel workbook to practice ***
Watch it on YouTube and give it a thumbs-up!
Watch it on YouTube and give it a thumbs-up!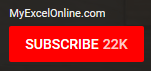 Follow the step-by-step tutorial on Excel Power Query Remove Duplicates and download this Excel workbook to practice along:
STEP 1: Select your data and turn it into an Excel Table by pressing the shortcut Ctrl + T or by going to Insert > Table.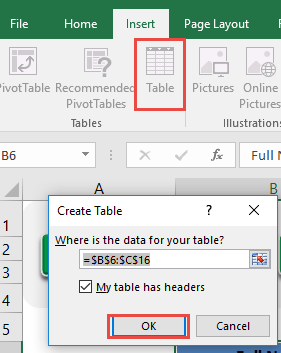 STEP 2: Go to Data > Get & Transform > From Table (Excel 2016) or Power Query > Excel Data > From Table (Excel 2013 & 2010)
Excel 2016:
Excel 2013 & 2010:

STEP 3: This will open up the Power Query Editor.
Go to Home > Remove Rows > Remove Duplicates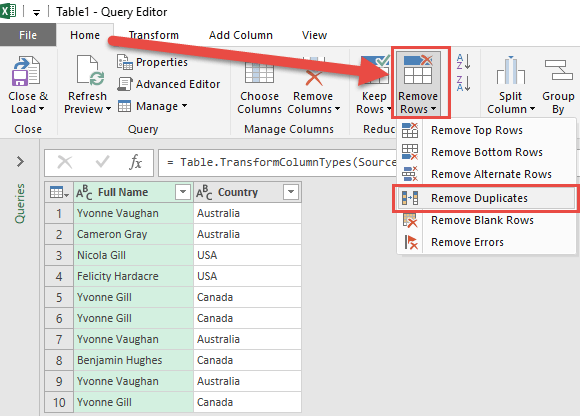 STEP 4: Click Close & Load from the Home tab and this will open up a brand new worksheet in your Excel workbook with the cleaned table.

You now have your new table with the remove duplicates power query!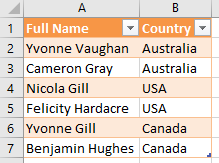 This completes our tutorial on How to Remove Duplicates in Power Query!
Make sure to download our FREE PDF on the 333 Excel keyboard Shortcuts here: