There were times when I was working in a spreadsheet and I had to do a quick internet search to understand some of the words in my cells.
The process was, copy the text, paste on my browser, and click search.
Little did I know that in Excel 2016, there is a feature called Smart Lookup! Smart Lookup allows me to make word searches inside Excel!
Let us say we want to know more about these names in our spreadsheet: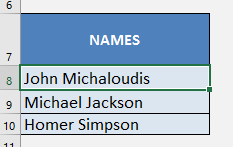 The steps are very straightforward, which are outlined below:
STEP 1: Pick first the name or cell containing the text you want to search: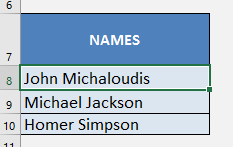 STEP 2: Go to Review > Smart Lookup:

STEP 3: You can now see my picture and details inside Excel which is using Bing's web search inside the Smart Lookup pane! Thanks Smart Lookup!