What does it do?
Searches for a value in the first column of a table array and returns a value in the same row from another column (to the right) in the table array.
Formula breakdown:
=VLOOKUP(lookup_value, table_array, col_index_num, [range_lookup])
What it means:
=VLOOKUP(this value, in this list, and get me value in this column, Exact Match/FALSE/0])
Excel`s VLOOKUP function is arguably the most used function in Excel but can also be the most tricky one to understand.  I will show you a VLOOKUP example and in a few steps you will be able to extract values from a table and use them to do your custom reports and analysis.
You will be using VLOOKUP with confidence after this tutorial!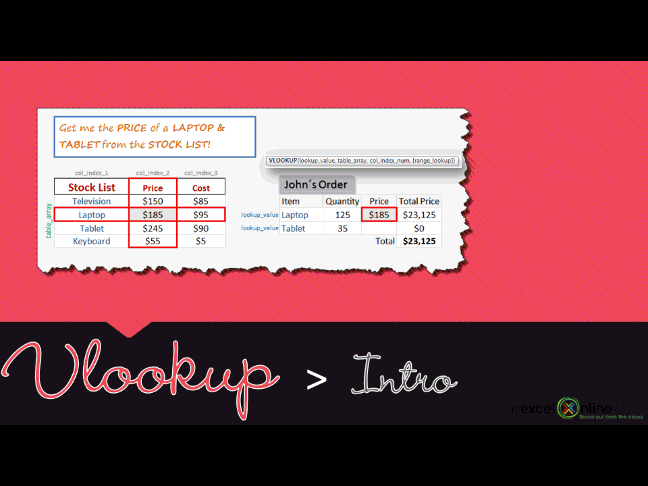 Helpful Resource:
http://www.deskbright.com/excel/how-to-do-a-vlookup/