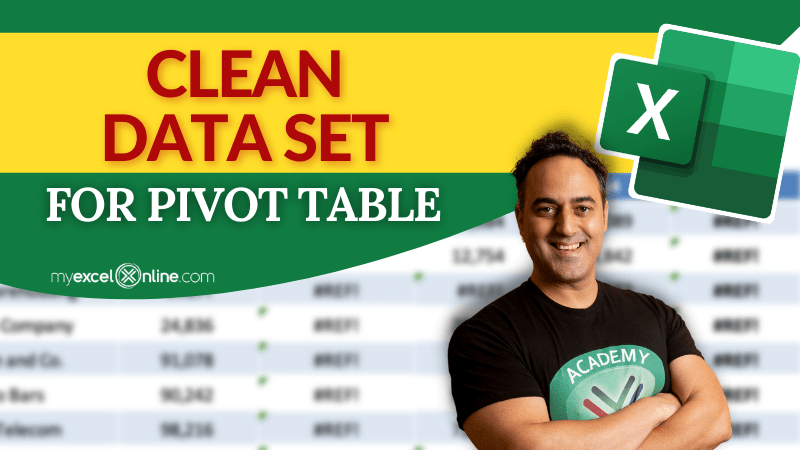 When working with Excel Pivot Tables, you will need to ensure that you have a clean data set. So there are 2 things that I want to show you:
When your data is not clean
How to clean your data.
Exercise Workbook:
---
STEP 1: Here is our data set, select the data and go to Insert > Tables > PivotTable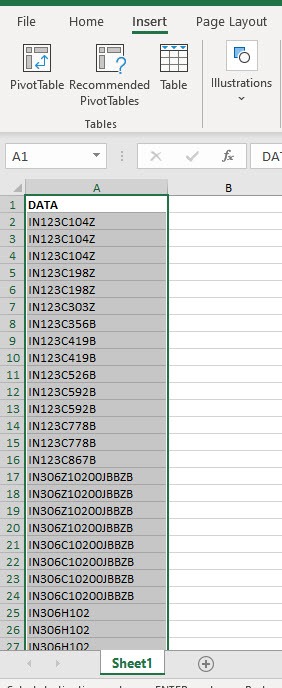 STEP 2: Select Existing Worksheet and pick a cell inside the same worksheet to insert our Pivot Table. Click OK.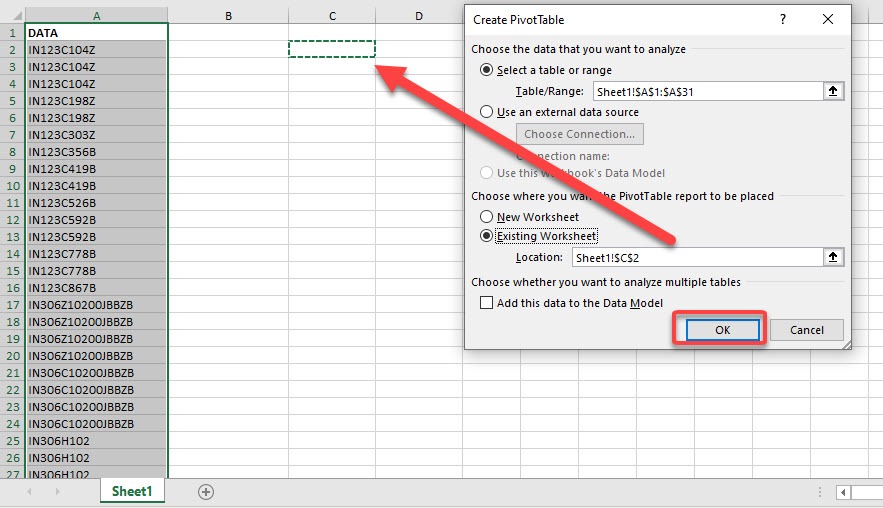 STEP 3: Drag the DATA column into Rows and Values
You will notice that how come IN123C104Z is appearing as 3 rows? This is caused by our dirty data!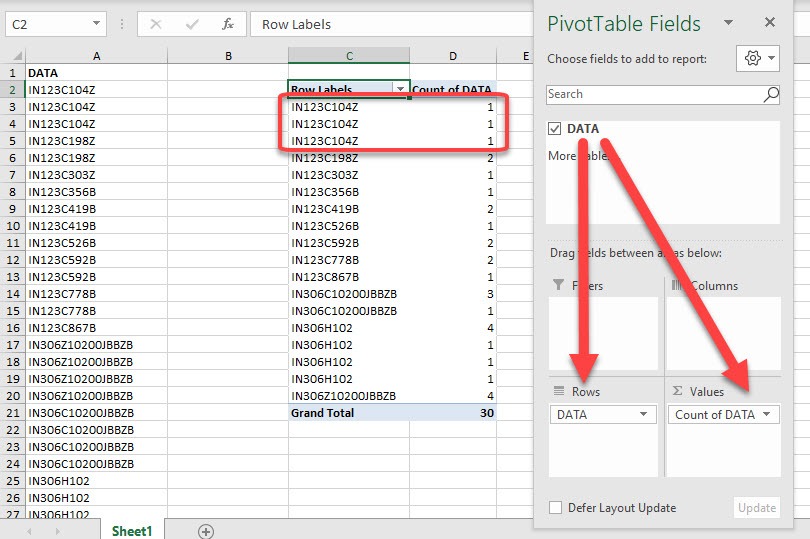 STEP 4: If you inspect the data table closely, you will see that they have extra spaces. This is what's causing our Pivot Table to have weird outputs!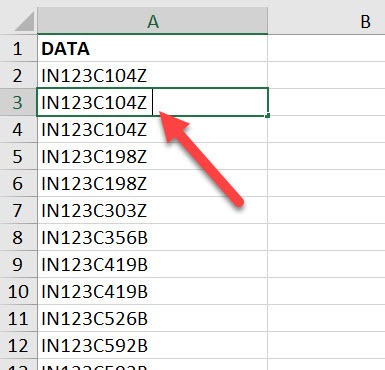 STEP 5: Let us clean those extra spaces! Select the entire column of your data and go to Data > Data Tools > Text to Columns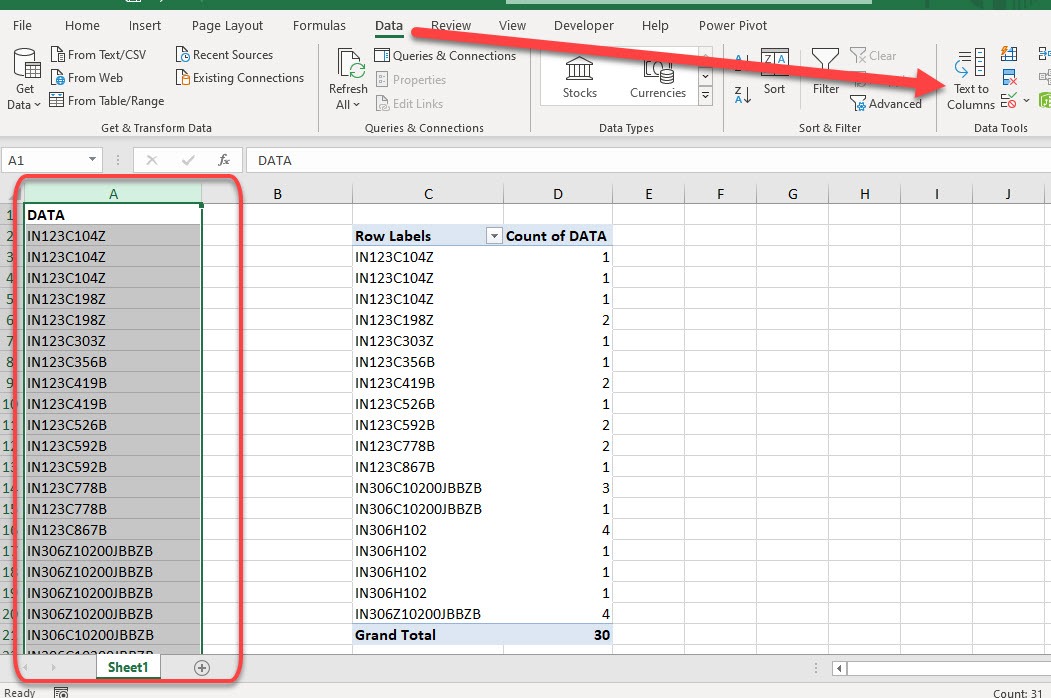 STEP 6: Click Next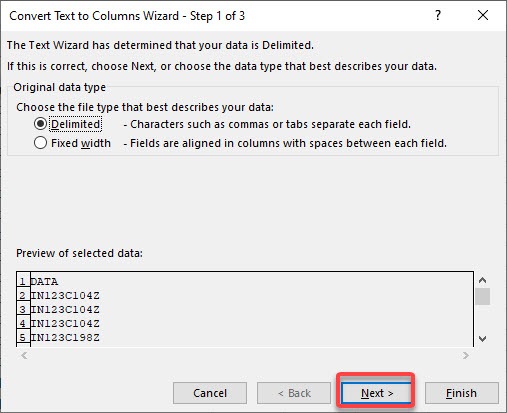 STEP 7: Make sure Space is ticked and select Finish. This will remove the extra spaces as a result.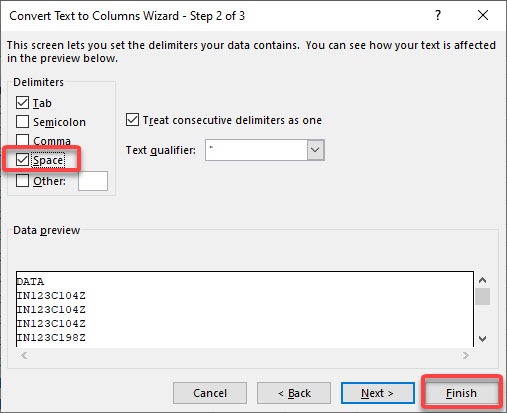 STEP 8: Right click anywhere on your Pivot Table and select Refresh to reflect our data cleanup.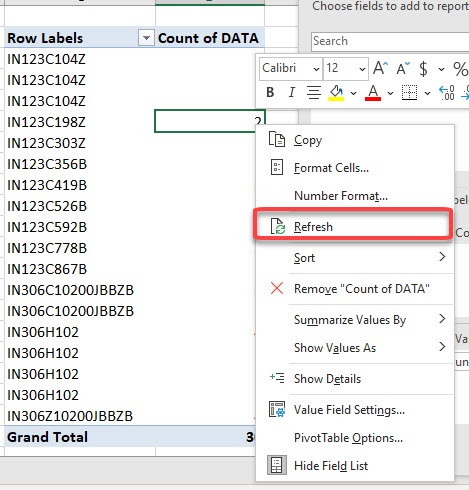 Now that's looking much better!