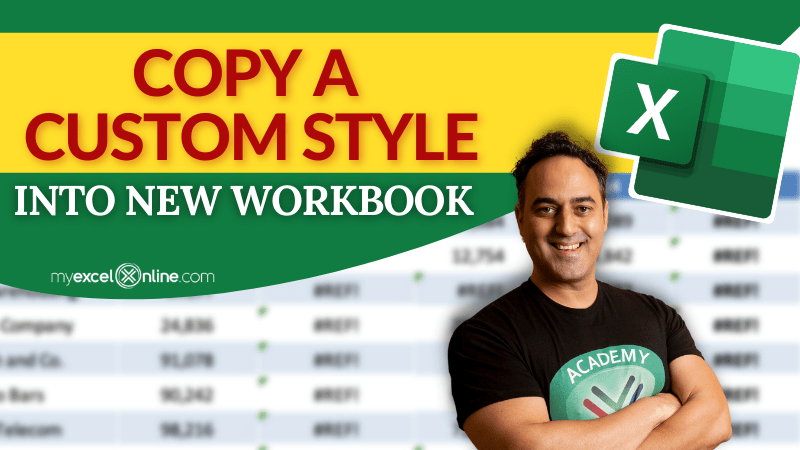 If data is presented aesthetically, it will be easily interpreted by the users. When you present your data in a clean as well as visually pleasing way, it makes the report more attractive and easier to read.
One of the best methods of presenting data is through Excel Pivot Tables and Slicers.
A Pivot Table can have custom styles applied to them to correspond with the general theme and color of the entire worksheet. You can copy a custom style applied to a slicer and paste it to another slicer in another workbook.
Companies usually follow a certain color pattern, so a custom-made slicer style must be mimicked so that the color palette matches all their worksheets. This custom style can be copied and applied in different workbooks as well.
Let's see how this can be achieved.
Don't forget to download the Exercise Workbook below and follow along with us!
DOWNLOAD EXCEL WORKBOOK
You can see two workbooks here. The workbook on the left side has the custom style that we want. Let's say we want this style to be applied to the slicer on the right workbook.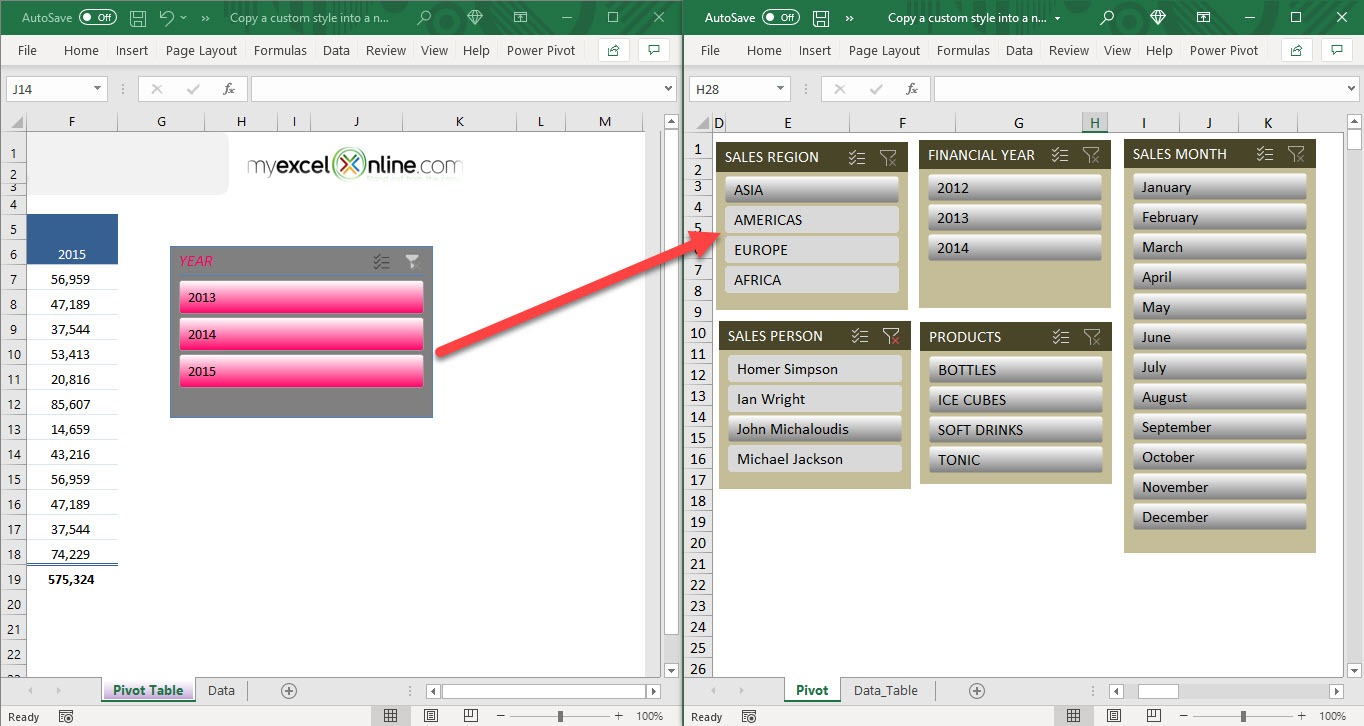 Creating custom styles takes some work, but once done you can reuse this across multiple workbooks with just a few clicks!
STEP 1: On the workbook that has the custom style that you want to copy, right-click on the slicer and select Copy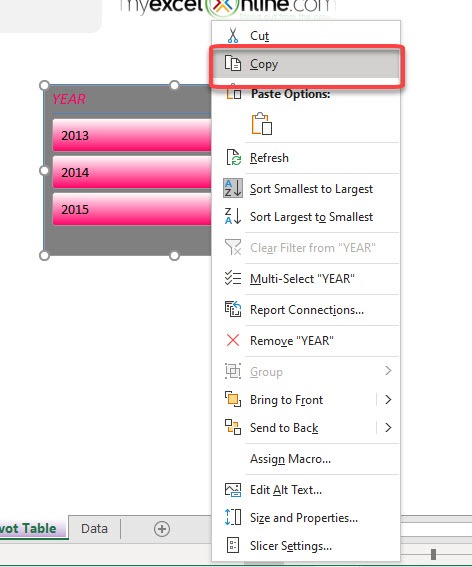 STEP 2: Let us jump over to the second workbook, on any blank space, click Home > Clipboard > Paste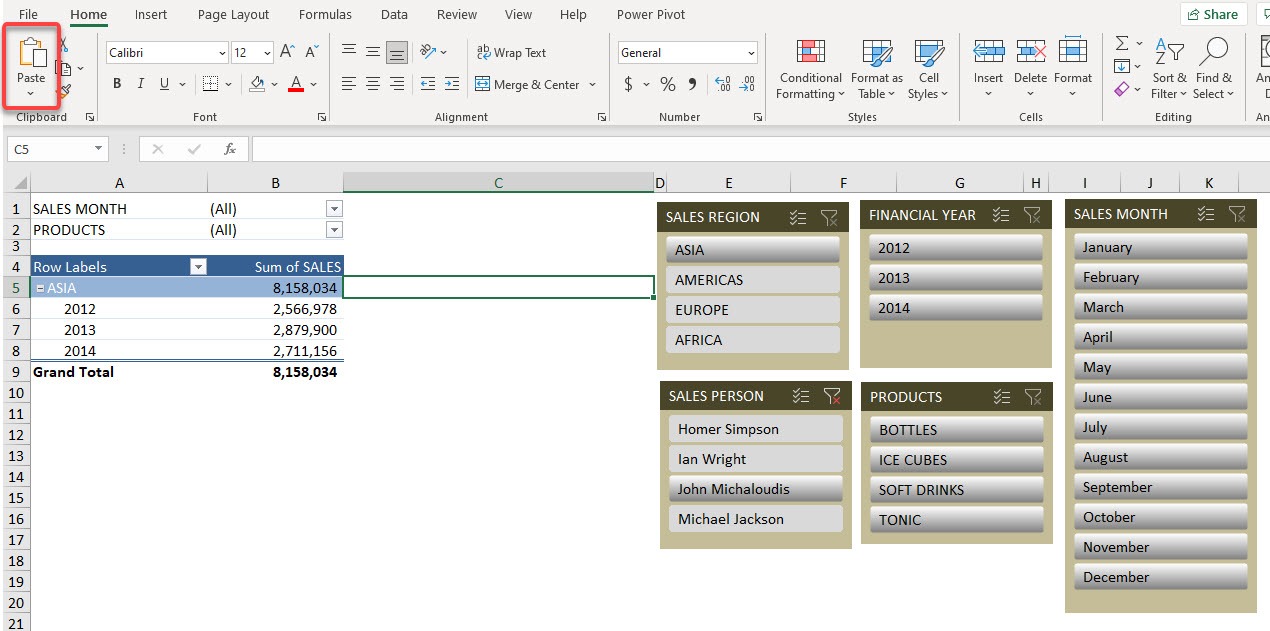 You can see the slicer with the custom style show up inside the Slicer Styles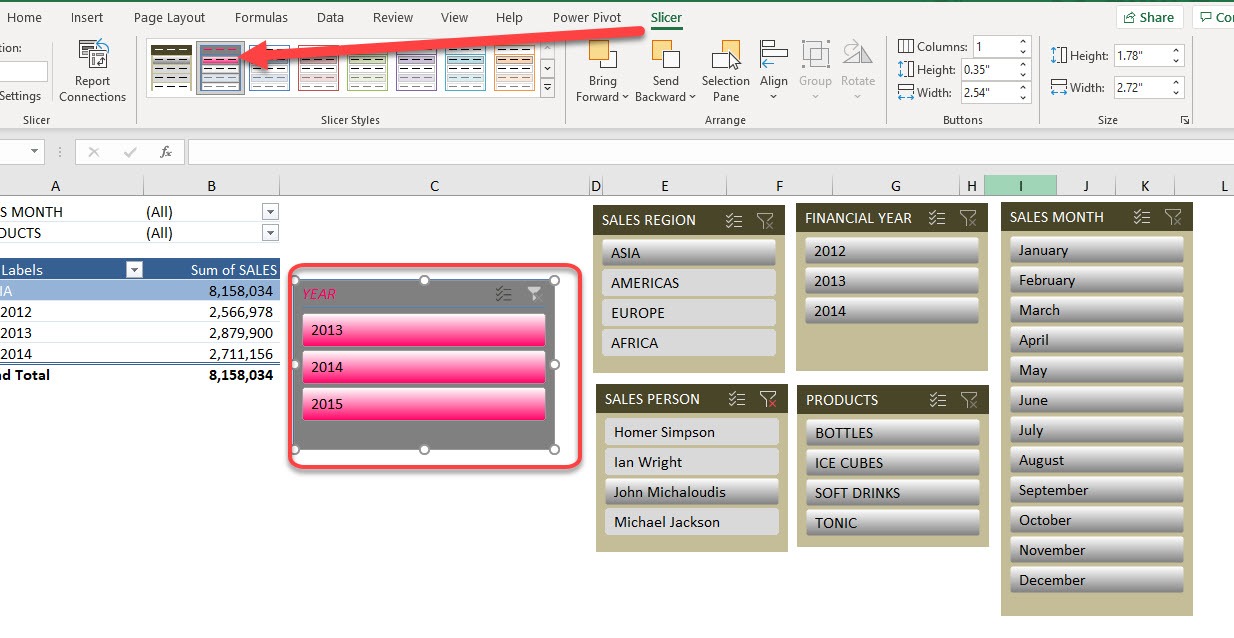 STEP 3: Now pick on the slicer that you want to apply the custom style to. Go to Slicer > Slicer Styles > Custom Style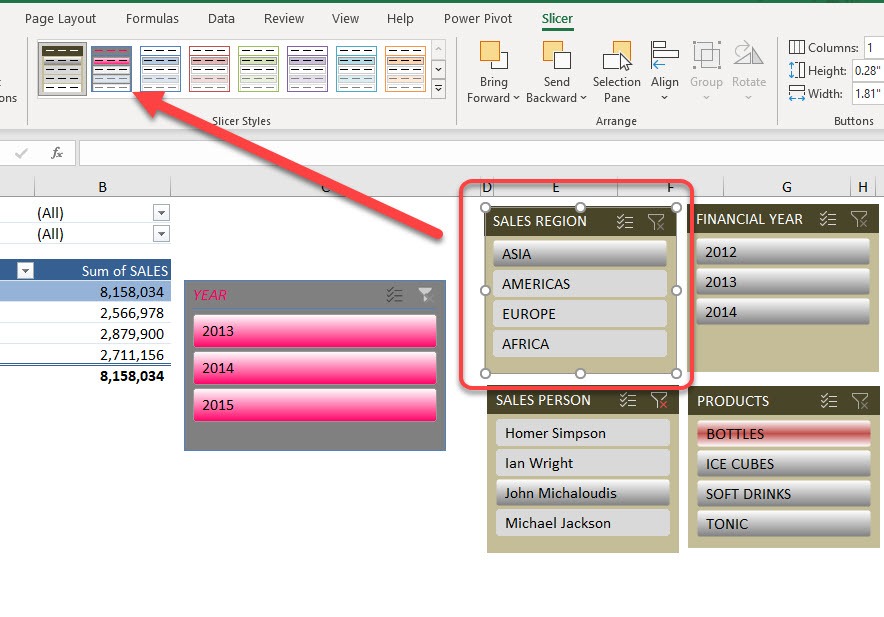 STEP 4: Now we do not need the extra slicer that we copied anymore, select that and press Delete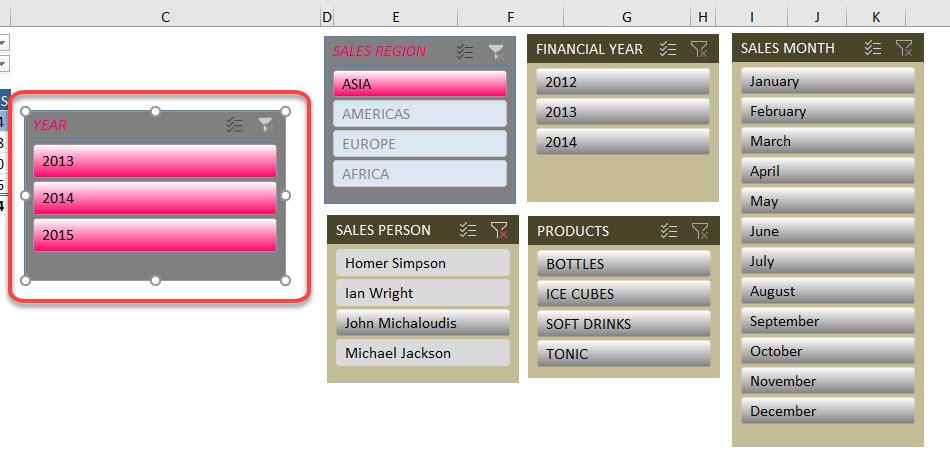 This is how you can have the custom style of a Pivot Table slicer copied over into another workbook!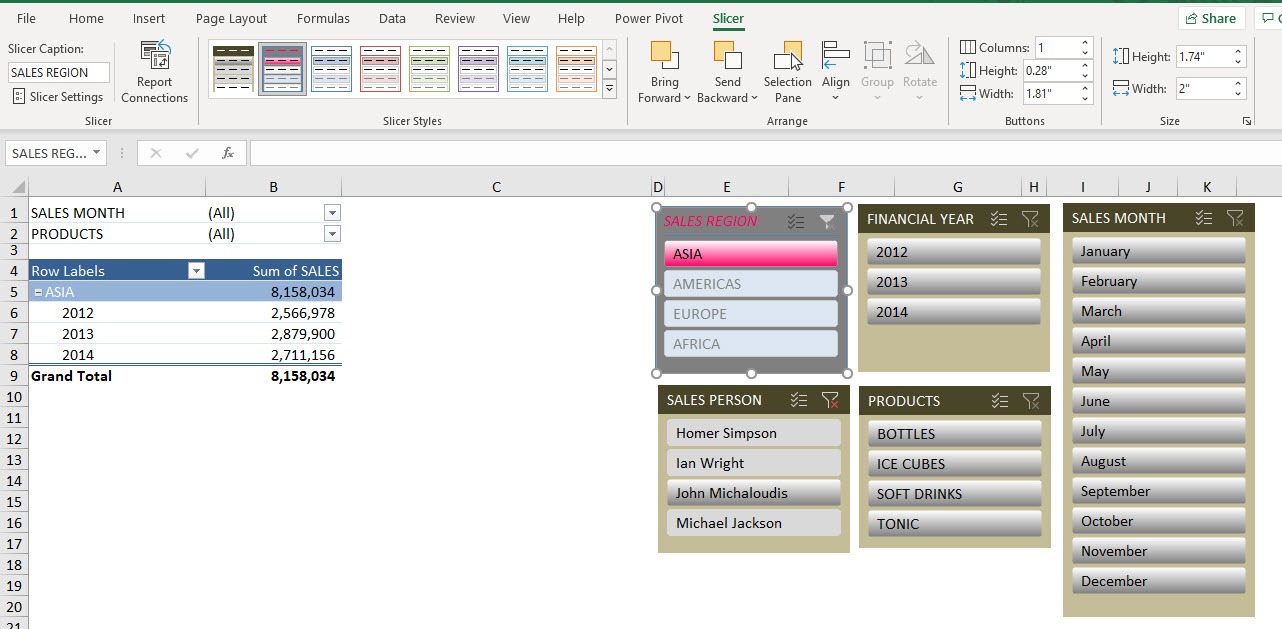 Click here to learn more about Pivot Table Slicers!
Make sure to download our FREE PDF on the 333 Excel keyboard Shortcuts here: