Want to know how to create a Data Entry Form in Excel WITHOUT a VBA UserForm?
*** Watch our video and step by step guide below with free downloadable Excel workbook to practice ***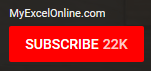 Whenever I wanted to input data for my Tables in Excel, I would have a long time inputting the records one by one.  I discovered a handy trick in Excel that can turn my Table into a handy Data Entry Form!

Say goodbye to inputting data into this Table row by row by row by row….
I will show you how easy it is to create a Data Entry Form in Excel with the following quick video below (scroll further down to see the step by step instructions after you watch this awesome video).
STEP 1: Convert your Column names into a Table, go to Insert> Table

Make sure My table has headers is also checked.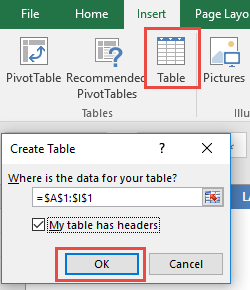 STEP 2: Let us add the Form Creation functionality.  Go to File > Options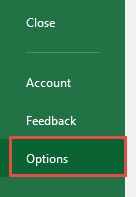 STEP 3: Go to Customize Ribbon. 
Select Commands Not in the Ribbon and Form.  This is the functionality we need.
Click New Tab.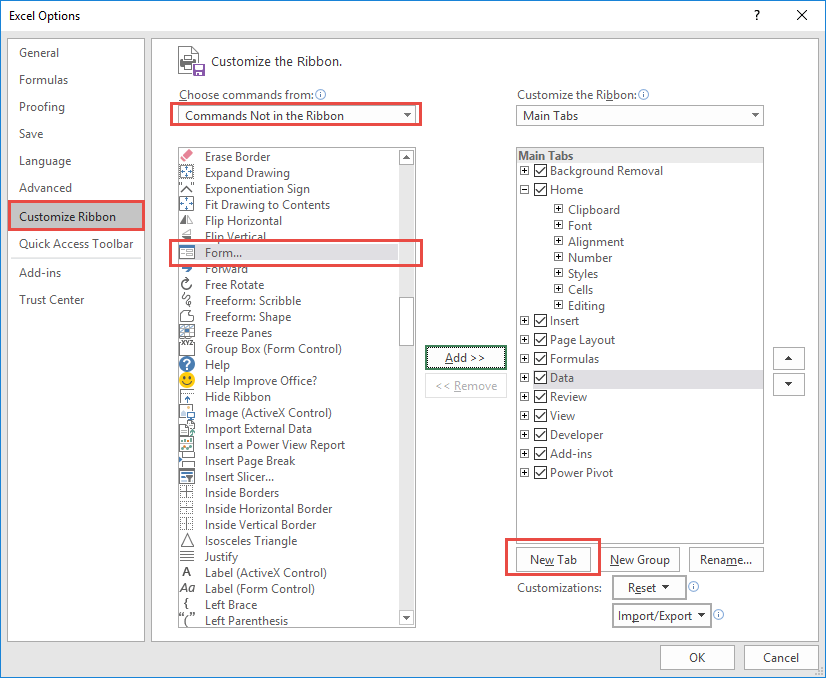 STEP 4: Under the New Tab, select New Group and click Add.
This will add Forms to a New Tab in our Ribbon.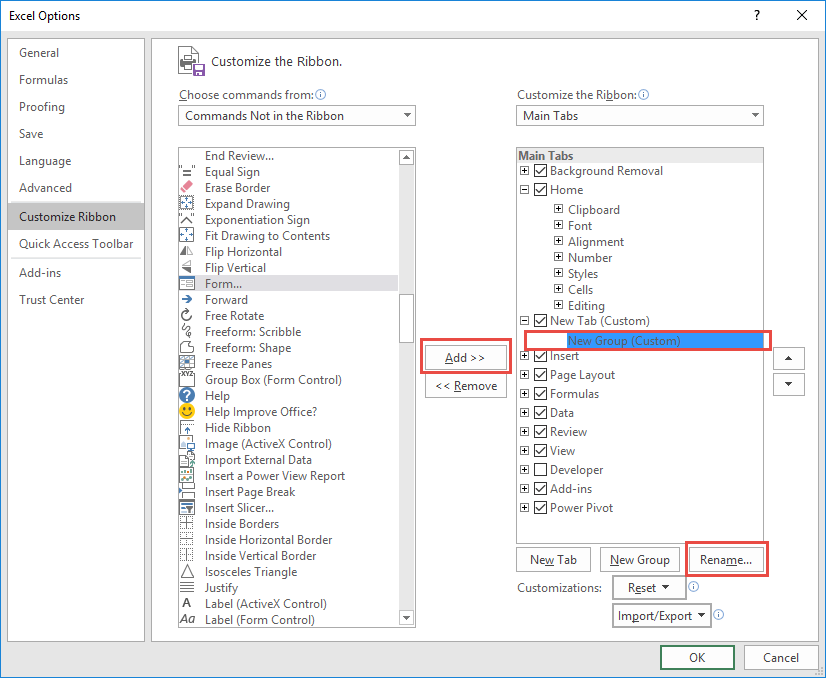 Notice that there is also a Rename button, you can use it to rename the New Tab and New Group into something more descriptive, like Form:

STEP 5: Select your Table, and on your new Form tab, select Form.

STEP 6: A new Form dialogue box will pop up!
Input your data into each section.
Click New to save it.  Repeat this process for all the records you want to add.
Press Close to get out of this screen and see the data in your Excel Table.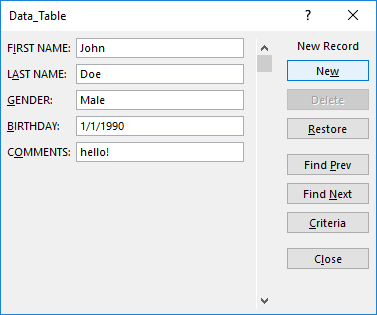 You can now use this new form to continually input data into your Excel Table!

STEP 7: NOW IT IS TIME TO TO LEARN YOUR EXCEL LEVEL?  CLICK BELOW TO GET YOUR FREE EXCEL ASSESSMENT: