The Search box within the Filter button is powerful if you know how to use it to your advantage.
For example, if you had a list of customers the Search box allows you to find specific customers by typing in a few letters only, allows you to add a selection to your filtered list and even use wildcard symbols – like the asterisk * to drill down to specific customers.
I show you all these in the gif below.

STEP 1: We will do some basic filtering to set our table up
Click on the CUSTOMER column header and select 2-3 values to display only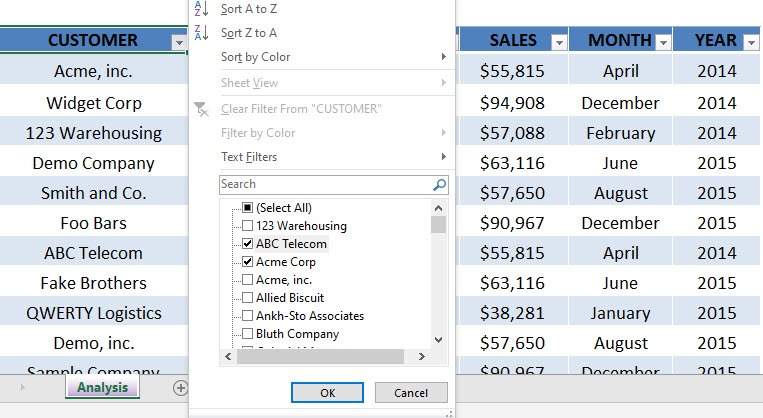 Now we have these 2 values only being displayed:

STEP 2: Now click on the CUSTOMER column header and type "the" in the search box
Once you tick Add current selection to filter, this will include the Customers with the word "the" in the text
This will be included to your filter. Click OK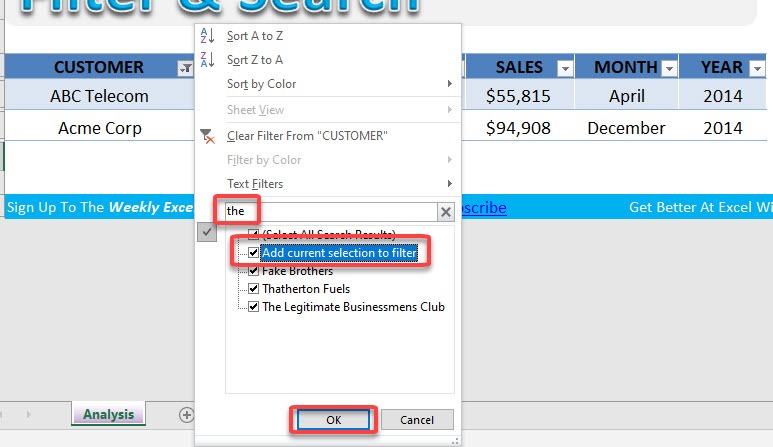 You have 3 additional customers added now:
STEP 3: Now click on the CUSTOMER column header and type "w*" in the search box
The asterisk (*) is a wildcard character, this means this will search for all text starting with w only
Once you tick Add current selection to filter, this will include the Customers with the letter "w" in the beginning
This will be included to your filter. Click OK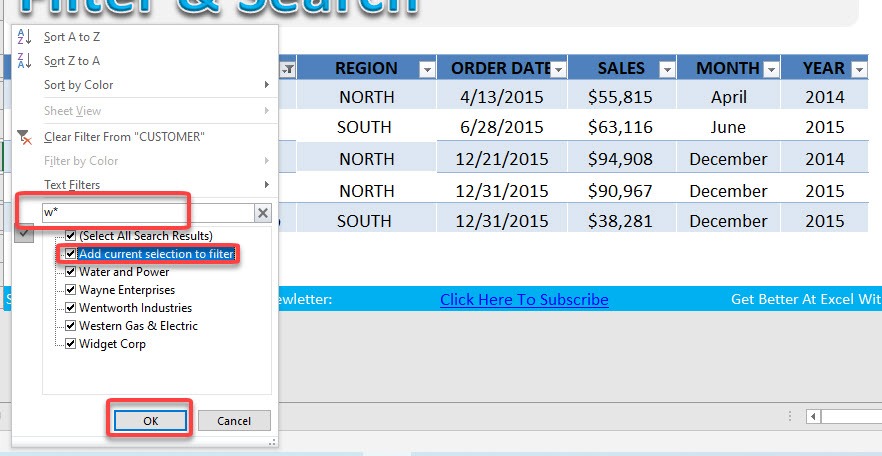 You have the additional customers added now: