Our Free Excel Webinar Courses have been viewed by more than 55,000 Excel users over the last 12 months and have helped them to get better at Excel!
You too can join this free Excel training on Pivot Tables and Power Query & Data Cleansing!
Excel Pivot Tables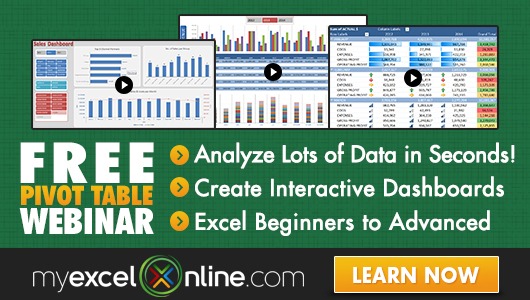 Set up your data and create a Pivot Table in less than 3 minutes which will increase your efficiency!
Put your key business metrics like Year to Date Sales, Monthly Variations and Top 10 Customers in an interactive Pivot Table, taking your analytical skills to another level!
Create an Interactive Dashboard with Slicers & Pivot Charts that will WOW your boss and get you noticed by top Management!
Receive a BONUS Free Pivot Table Cheat Sheet when you sign up to this webinar!
Excel Power Query & Data Cleansing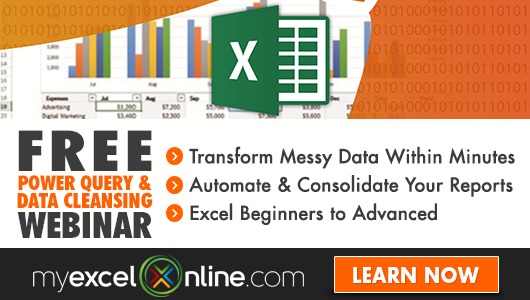 The most powerful feature in Excel since VLOOKUP…it's called POWER QUERY (GET & TRANSFORM) & it will save you HOURS each day!!!
Transform messy data & automate your daily/weekly/monthly reports within minutes (NOT DAYS!)… AND without using VBA or Macros!
Data Cleansing Excel Tips & Special Bonus attendee material that you can keep and use to become better at Excel straight away, skyrocketing your personal & professional development!
Receive a BONUS Free Power Query Install Guide when you sign up to this webinar!