If you have your Excel Pivot Table ready, but it's not in the best location, how do you move this onto another section of your Excel worksheet?
Well, you can simply select Move PivotTable and you can move your Excel Pivot Table very quickly!
For our example, let's move this lovely Pivot Table upwards!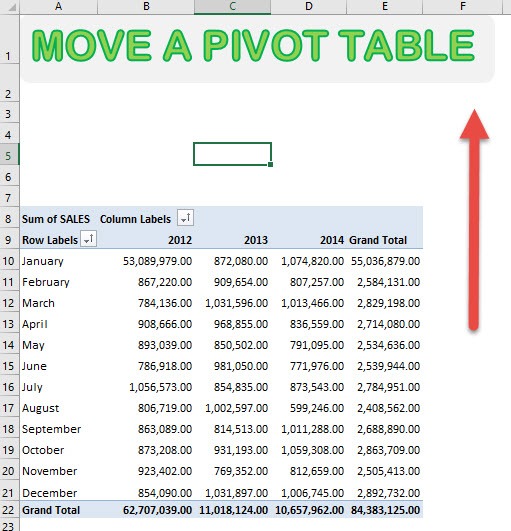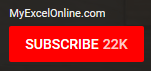 DOWNLOAD EXCEL WORKBOOK
STEP 1: Make sure you have selected your Pivot Table. Go to Analyze/Options > Actions > Move PivotTable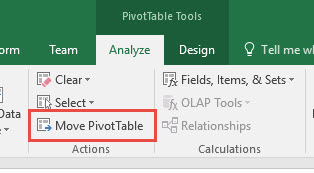 STEP 2: Select the new location where you want to move it.  You have the options to move the Pivot Table to a New Worksheet or Existing Worksheet.
In our example, we selected cell A4 and click OK.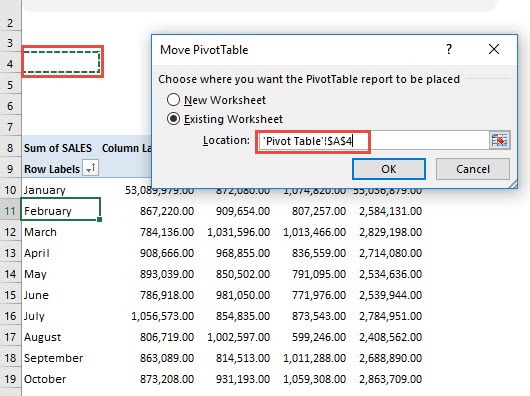 Voila! You have successfully moved your Pivot Table!