In this article, you will learn the differences between OneDrive vs Google Drive and which file-sharing service you should use.
It will help you see some of the similarities and differences between OneDrive and Google Drive including space considerations, office apps, offline files, the personal vault, version history, file size, and purchasing extra space.
Watch OneDrive vs Google Drive YouTube and give it a thumbs-up!
You will get 5 GB of free space in OneDrive and 15 GB of free space in Google Drive.
OneDrive – 

Google Drive –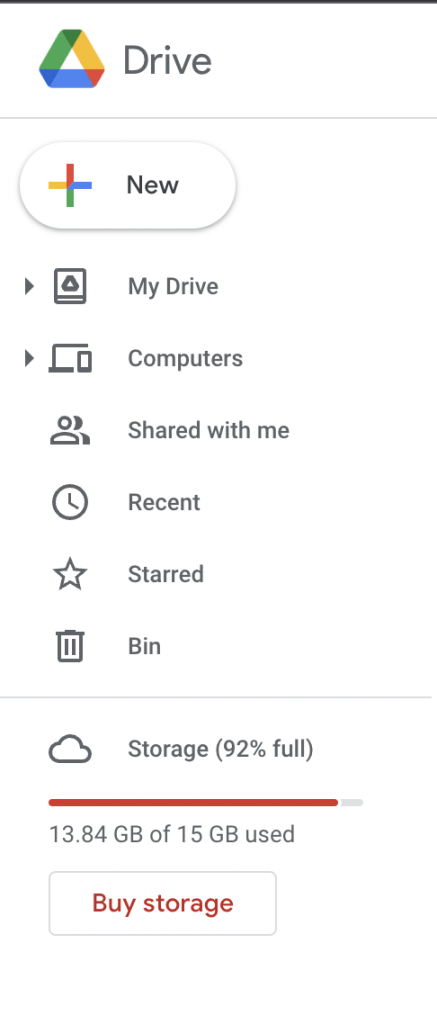 So, Google Drive provides thrice the amount of free space to its users. But one thing you need to note here is that this free space provided by Google Drive includes email.
Whereas, if you use Outlook as your email service, the amount of space in your email is not included in the 5 GB provided by OneDrive.
If you are using Google Drive, you will Google Docs, Google Sheets, Google Presentation, and much more for free.

In OneDrive, these apps are available after you upgrade your account. To upgrade, you need to pay $70/year or $7/month. Once upgraded, you can easily download these apps from www.office.com.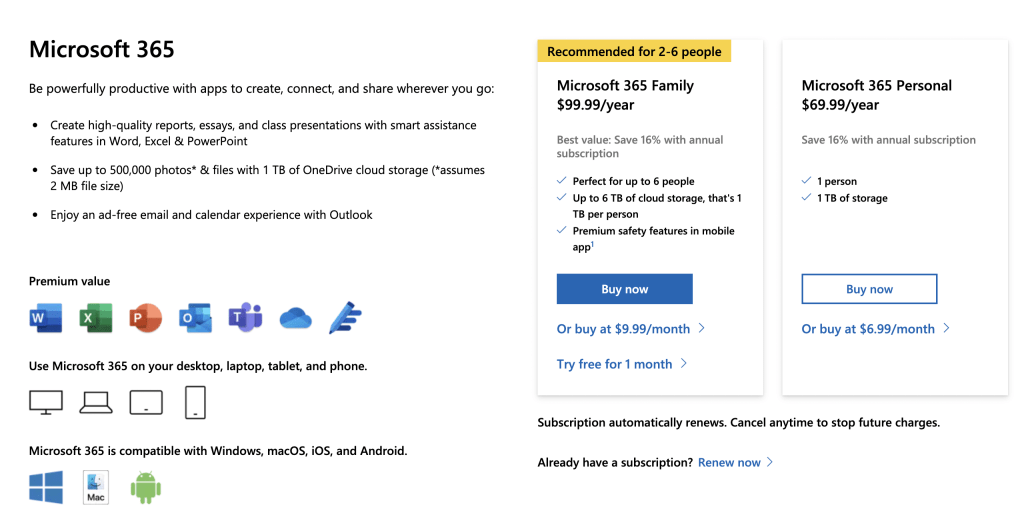 In OneDrive, you can right-click on any file and select "Always keep on this device". It will allow you to work on files offline.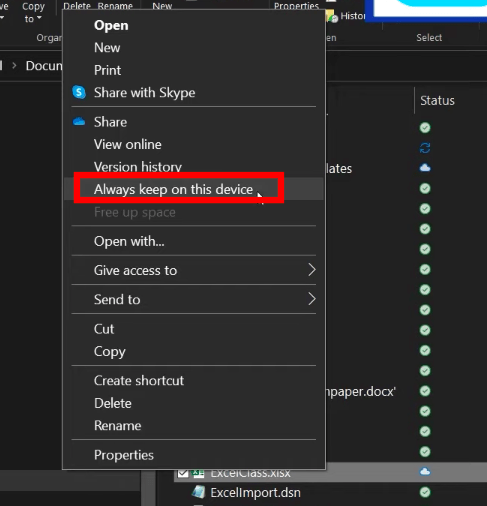 Google Drive allows you to work on offline files but sometimes you may not be able to access the offline files. You may see the following error when trying to open the file –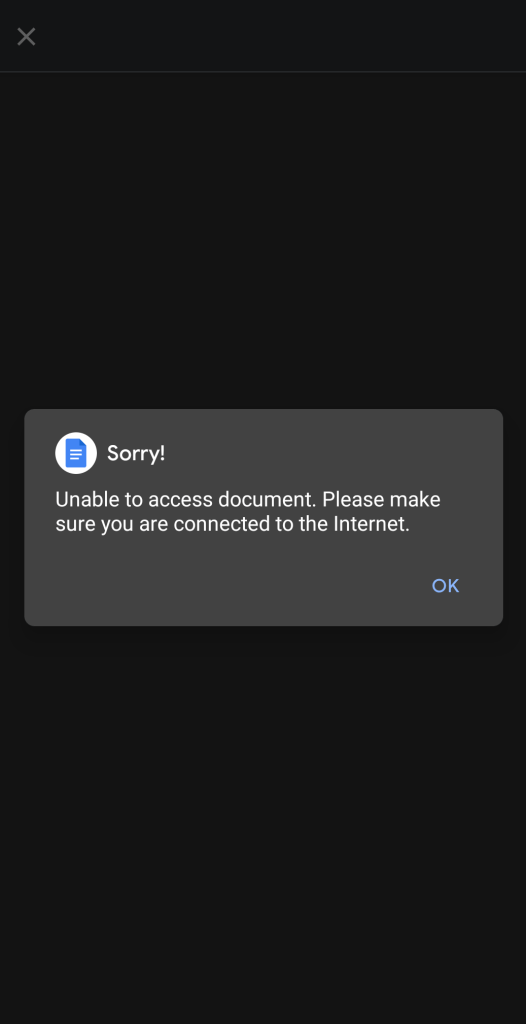 To fix this issue, you can try these remedies –
Do not use Incognito Mode
Update Chrome
Clear Cache
OneDrive allows you to use the personal vault for free and you can have up to 3 files in it. You can store your sensitive files and photos without sacrificing the convenience of anywhere access.

Google Drive doesn't offer anything like this.
In OneDrive, you can easily right-click on a file and email it or share the link with someone.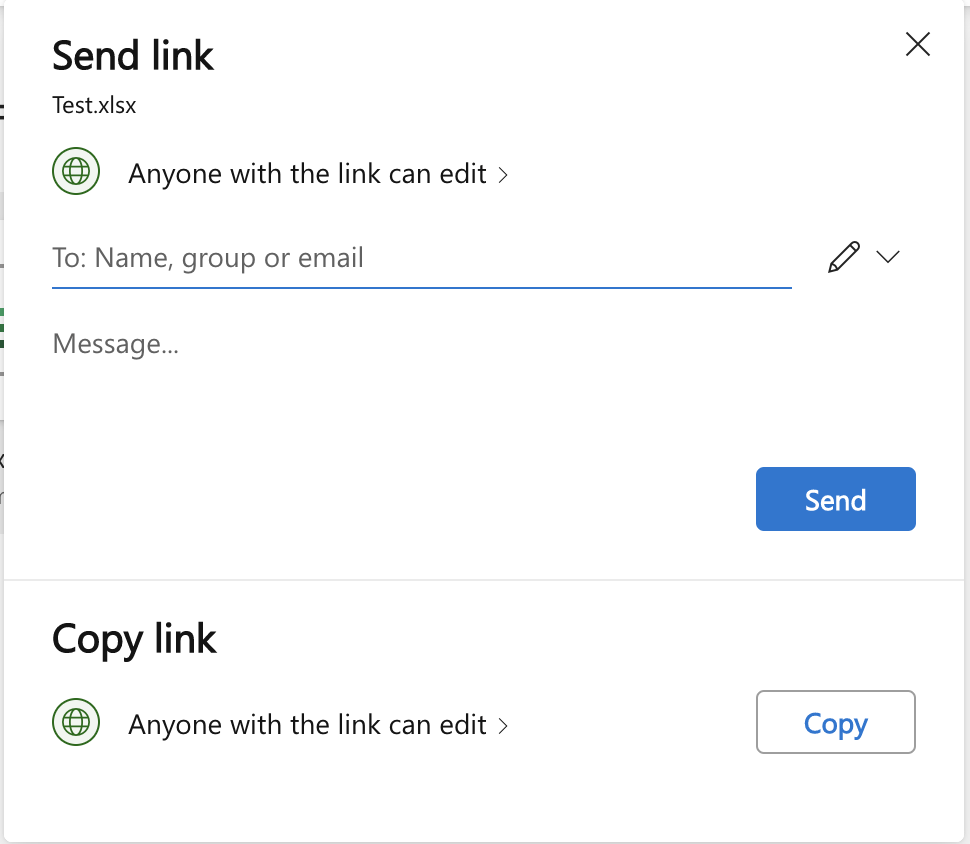 When you are sharing files stored in Google Drive, you may face some issues. The links to the file stored in google drive are not very reliable and users are not always able to download the file shared.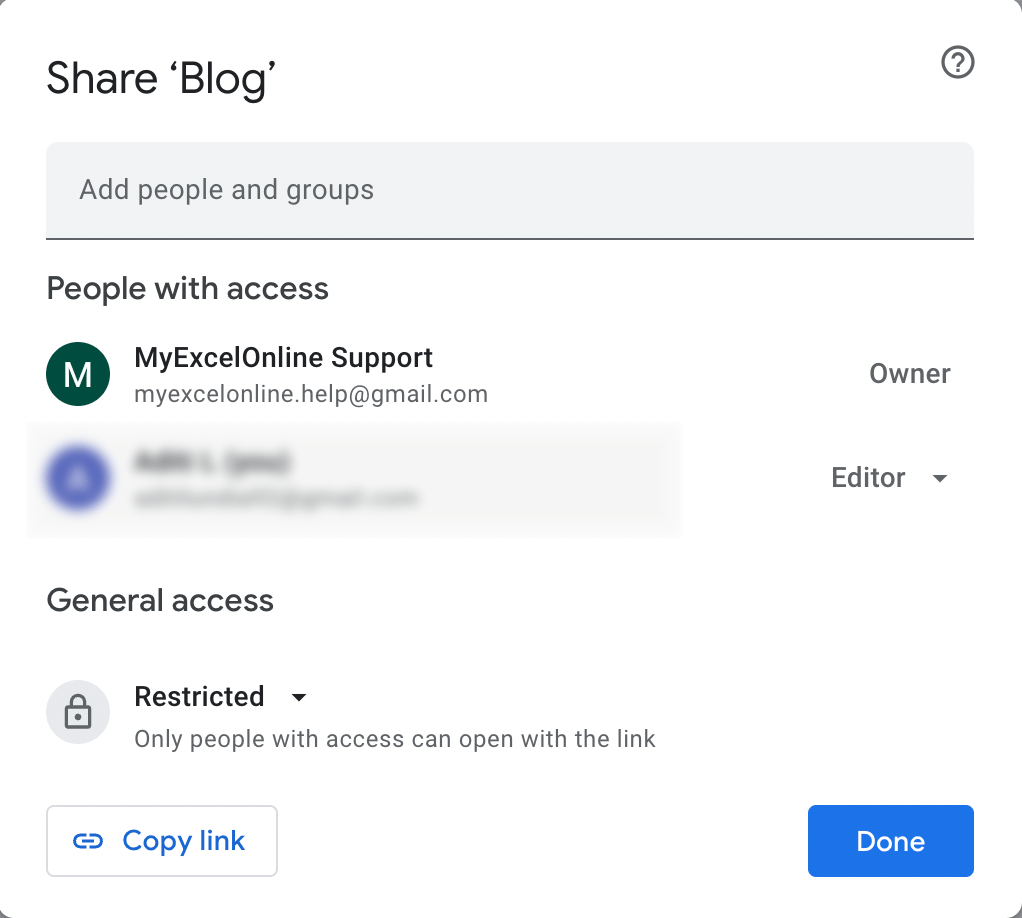 OneDrive and Google Drive both offer version history of files. So, if you make any mistake you can easily select the previous version of the file and use it.
OneDrive –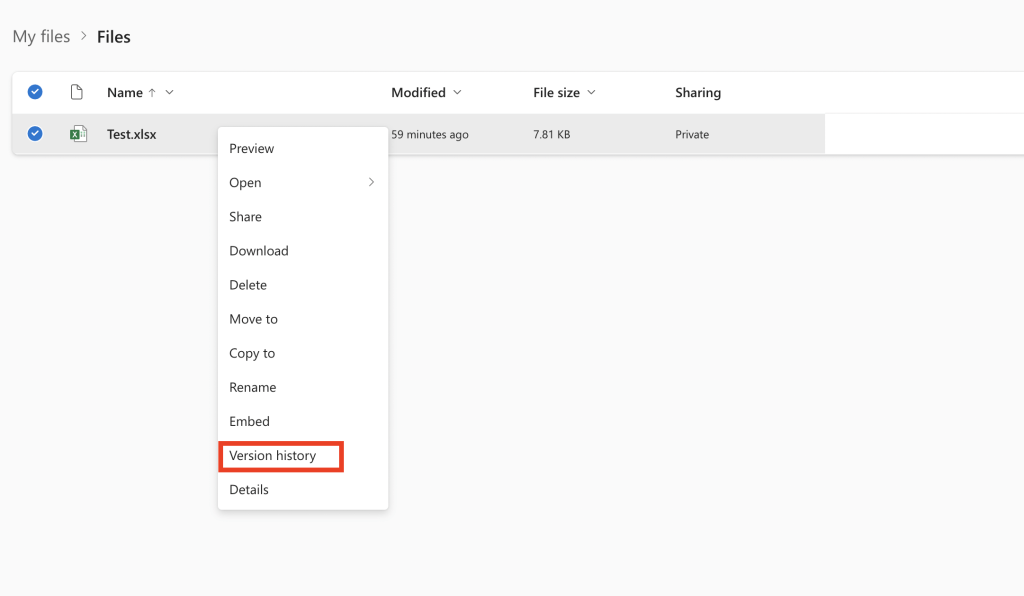 Google Drive –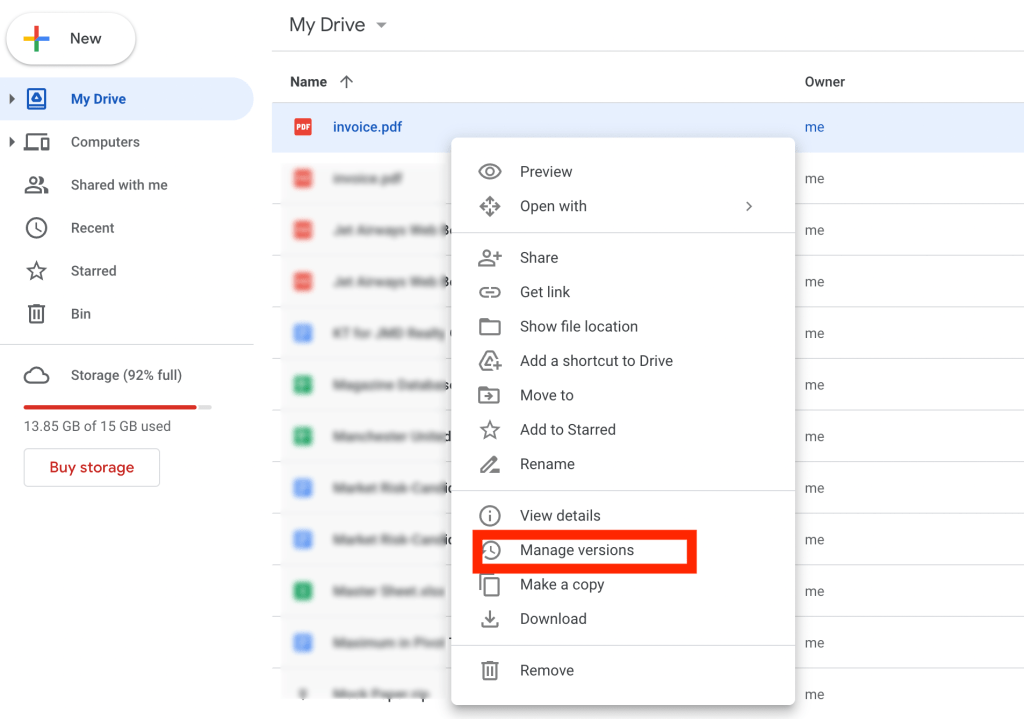 For OneDrive, you can have up to 250 GB of your files.
But, for Google Drive, it varies.
With Google docs, you can have up to 1.02 million characters.
With Google spreadsheets, you can have up to 10 million cells.
With Google presentations, you can go up to 100 MB.
With others, you can have up to 5 TB.
If you want extra space, there are several packages available for both OneDrive and Google Drive.
OneDrive –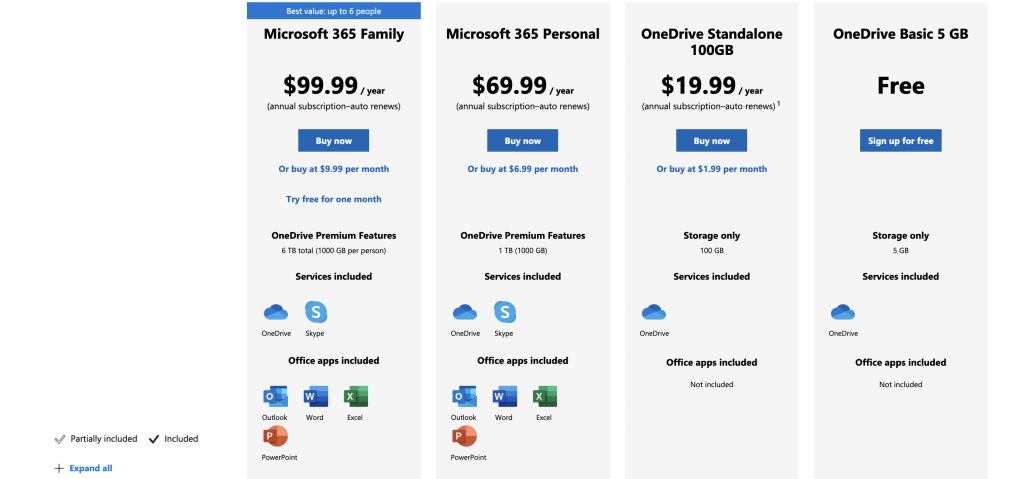 Google Drive –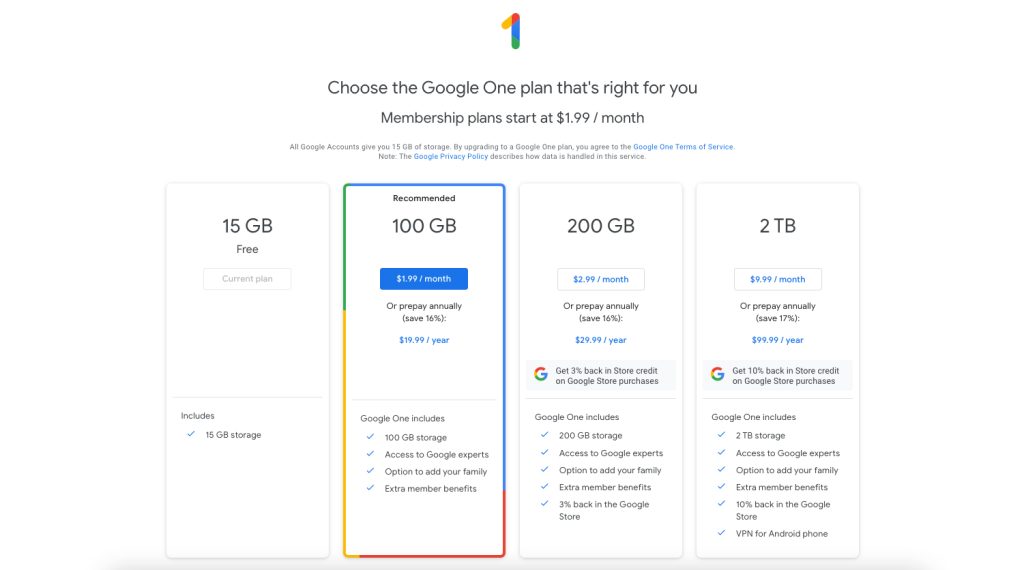 When you compare OneDrive vs Google Drive, you will notice that there isn't much of a difference between the two. It rather depends on an individual's preference and needs.
Hope this article has given you some new information regarding both OneDrive and Google Drive features. If you want to look at these features that we went through today, you can always come back here!
Get access to 30+ Microsoft Excel & Office courses for ONLY $1.
Get 1,000 video training tutorials & support covering Formulas, Macros, VBA, Pivot Tables, Power Query, Power Pivot, Power BI, Charts, Financial Modeling, Dashboards, Word, PowerPoint, Outlook, Access, OneNote, Teams & MORE!!