The default Value Field Setting when analyzing data with a Pivot Table is to Sum, but you can also analyze a Pivot Table with a Count.
This is useful when you want to see how many sales transactions  took place within a region, a month, a year or per business unit.

Here is the current setup of our Pivot Table wherein we are getting the sum of sales: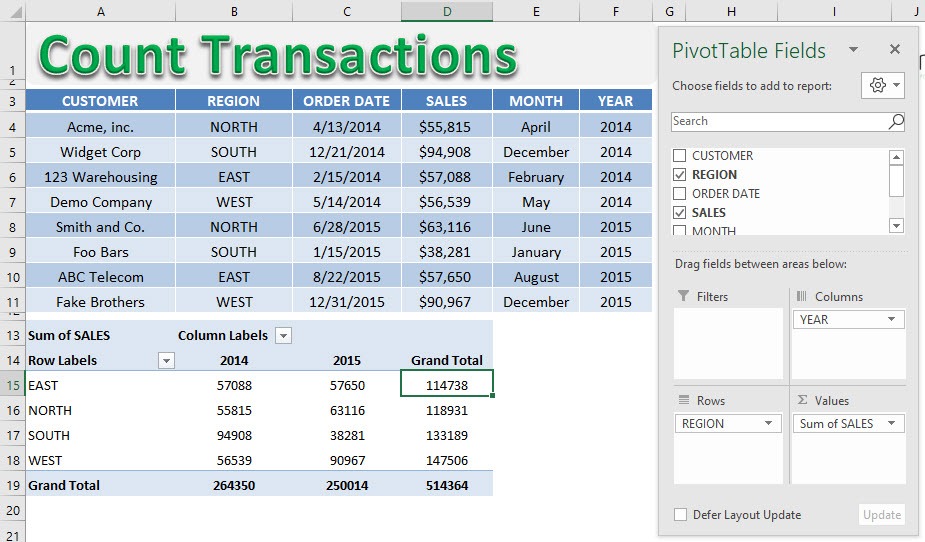 STEP 1: Right click on your Pivot Table and select Summarize Values By > Count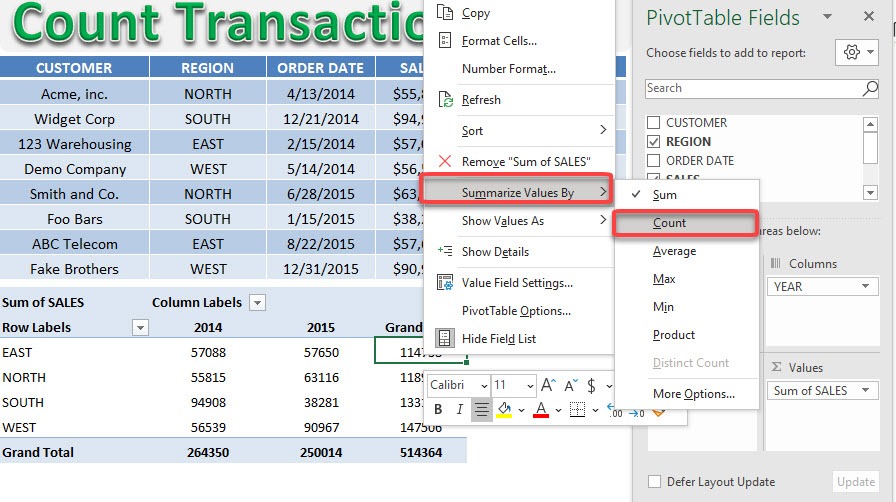 With just that, the counts are now being shown!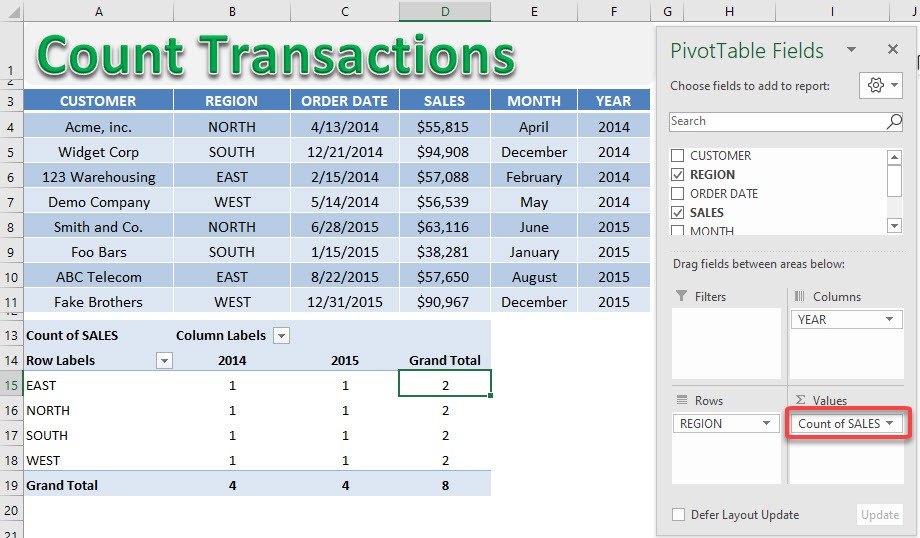 Helpful Resource: