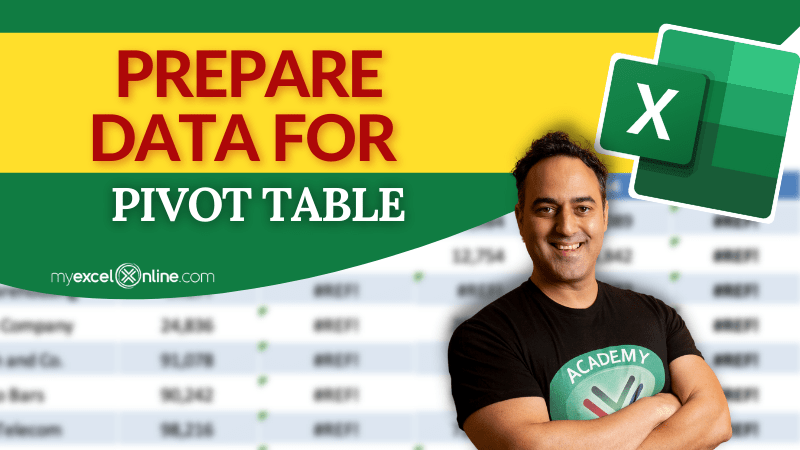 Before you work with the Excel Pivot Tables, you will need to arrange your dataset first in the right format and prepare data for Pivot Tables. There are a couple of principles that I will demonstrate to you here:
Tabular Format – your data is organized as a list with labeled columns
No Gaps – no blank columns and no blank rows
Tables – use this for structured referencing, Excel automatically updates as more rows and columns are added
Then you will be able to harness the full power of Pivot Tables!
Exercise Workbook:
---
Let us go over the principles one by one! Here is our data set:

You can see that it has a couple of issues. There are 2 columns without label headers:

Then we also have 1 blank column and 2 blank rows. Let us get this data cleaned up!

STEP 1: Let me quickly demonstrate to you first that we cannot use this set of data to create a Pivot Table.
Select the entire table of data and Go to Insert > Tables > PivotTable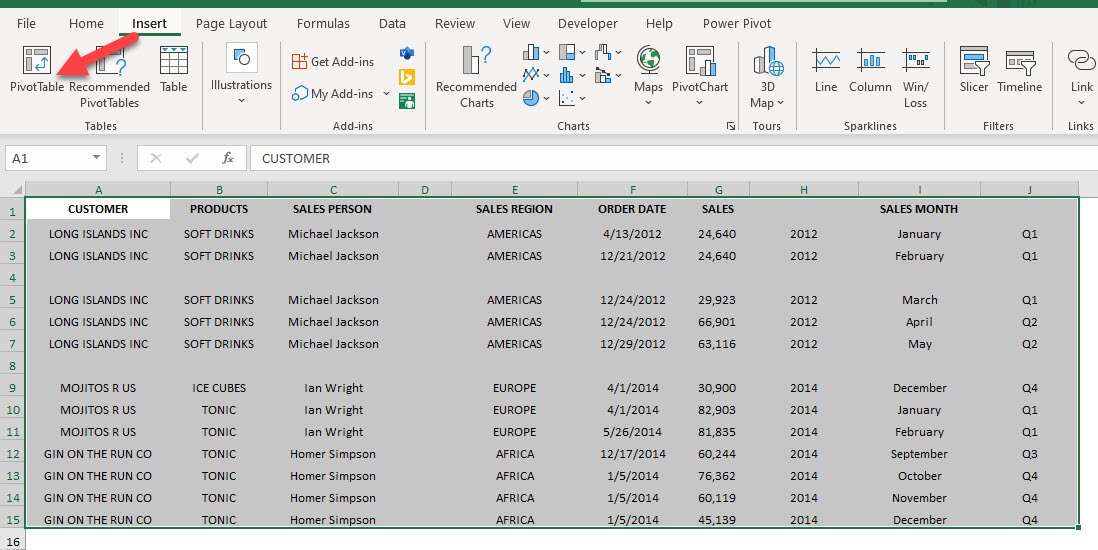 STEP 2: Click OK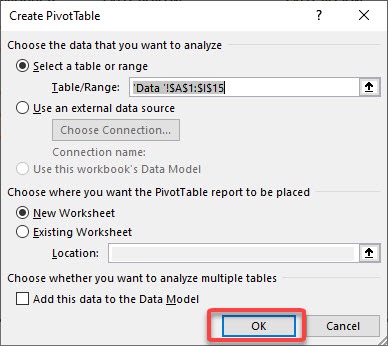 We get this error message because our data is not Pivot Table ready. Let us fix that!

STEP 3: Let us follow the Tabular Format principle. For the blank column headers, add SALES YEAR and SALES QTR:

STEP 4: Now for the No Gaps principle, delete the blank column D and delete the blank rows 4 and 8.
Our data is now looking good!

STEP 5: Go to Insert > Tables > Table to convert this into an Excel Table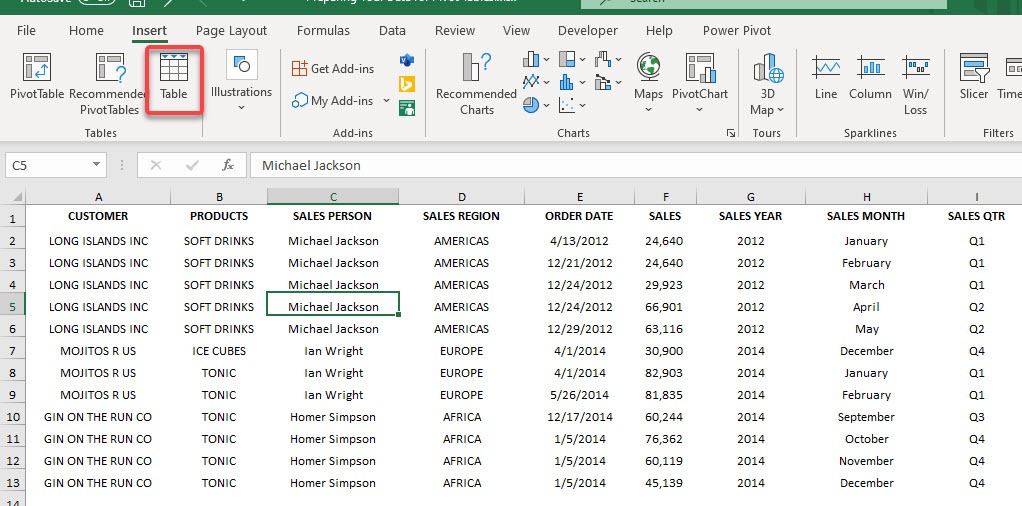 STEP 6: Click OK

We have our Excel Table ready! You get a lot more feature here like sorting, filtering, Table Styles to name a few.

Now that you have prepared for data, let's try and create a Pivot Table again!
STEP 7: Go to Insert > Tables > PivotTable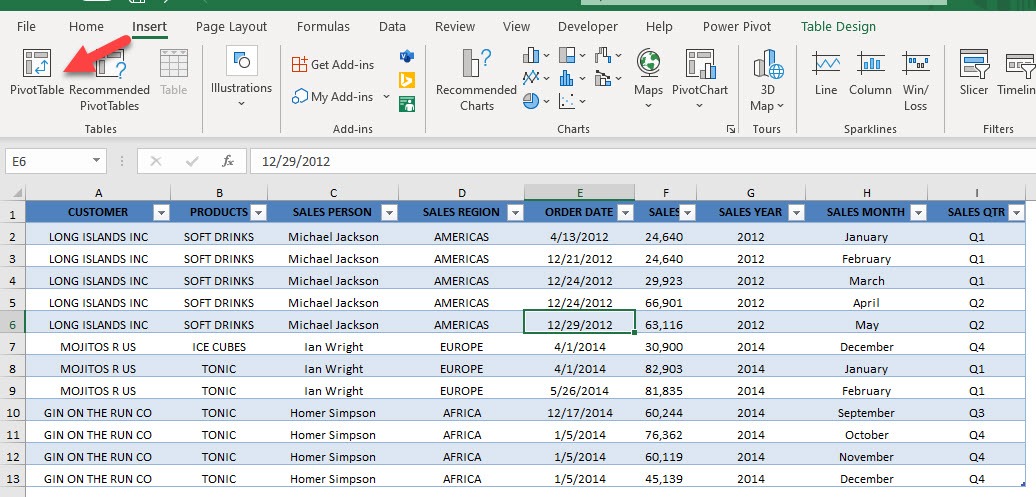 STEP 8: Click OK to insert the Pivot Table into a new worksheet.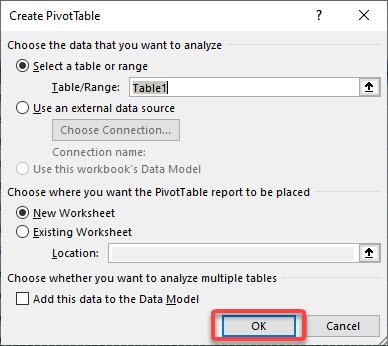 And we are all set!