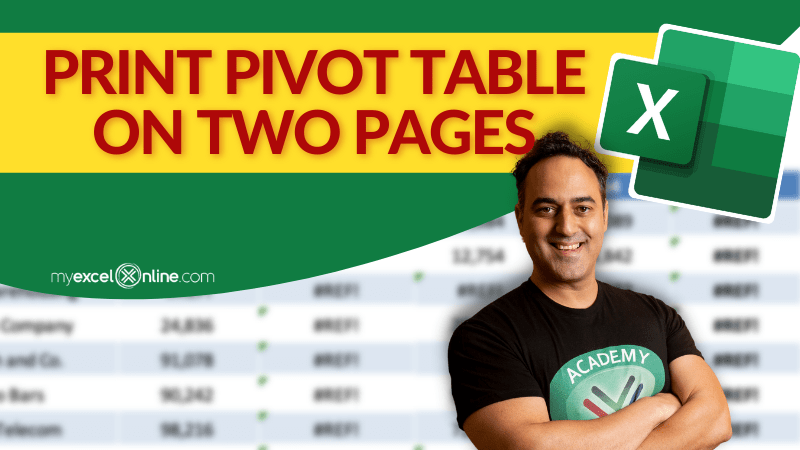 When you need to print out your Pivot Table, Excel has you covered when it comes to how you want to print it out. There are levels of customization such as being able to set how you want pagination to happen!
Download this workbook to follow along with this tutorial on how to print Pivot Table on two pages:
---
Here is our Pivot Table that we want to print on 2 separate pages. Say for page 1, we want the years 2012 and 2013, then on page 2, we are going to show the year 2014.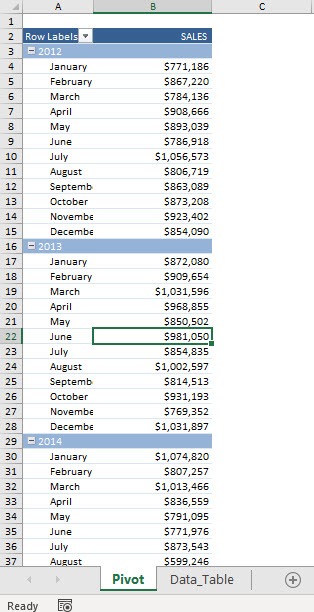 STEP 1: Let us select the entire Pivot Table. Go to PivotTable Analyze > Actions > Select > Entire PivotTable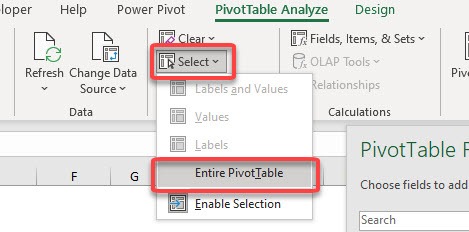 STEP 2: Go to Page Layout > Page Setup > Print Area > Set Print Area
Our print area based on our Pivot Table is now set.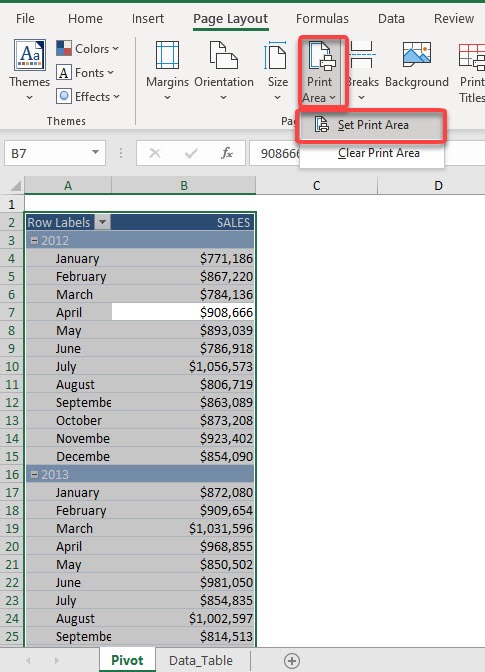 STEP 3: Select the 2014 row then go to Page Layout > Page Setup > Breaks > Insert Page Break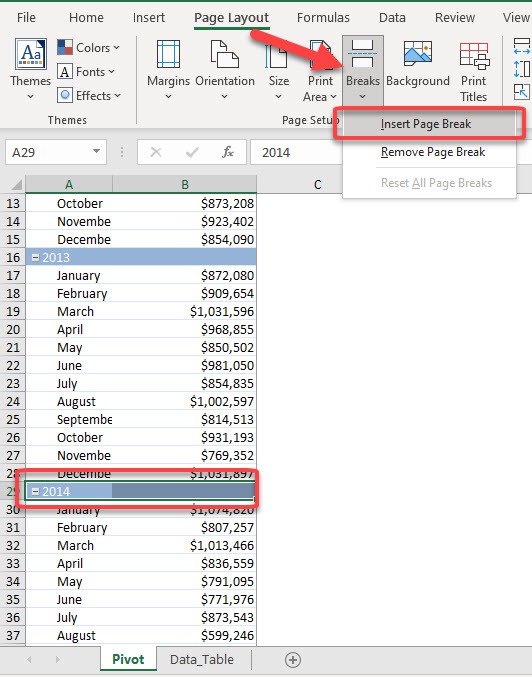 STEP 4: Now with our page break all set, go to PivotTable Analyze > PivotTable > Options
We will make sure that the row labels are shown on every printed page

Go to Printing and check Repeat row labels on each printed page. Click OK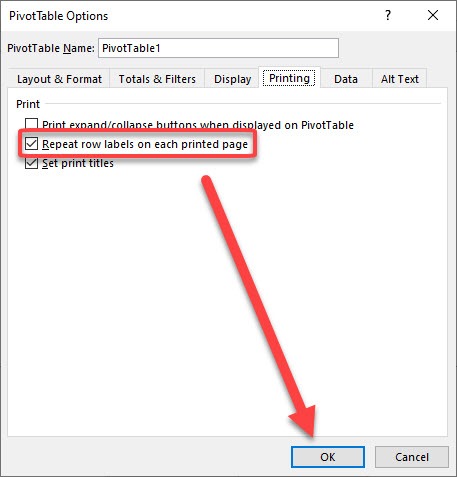 STEP 5: Go to File > Print
You can now see the first page showing the years 2012 and 2013! Click on the next page.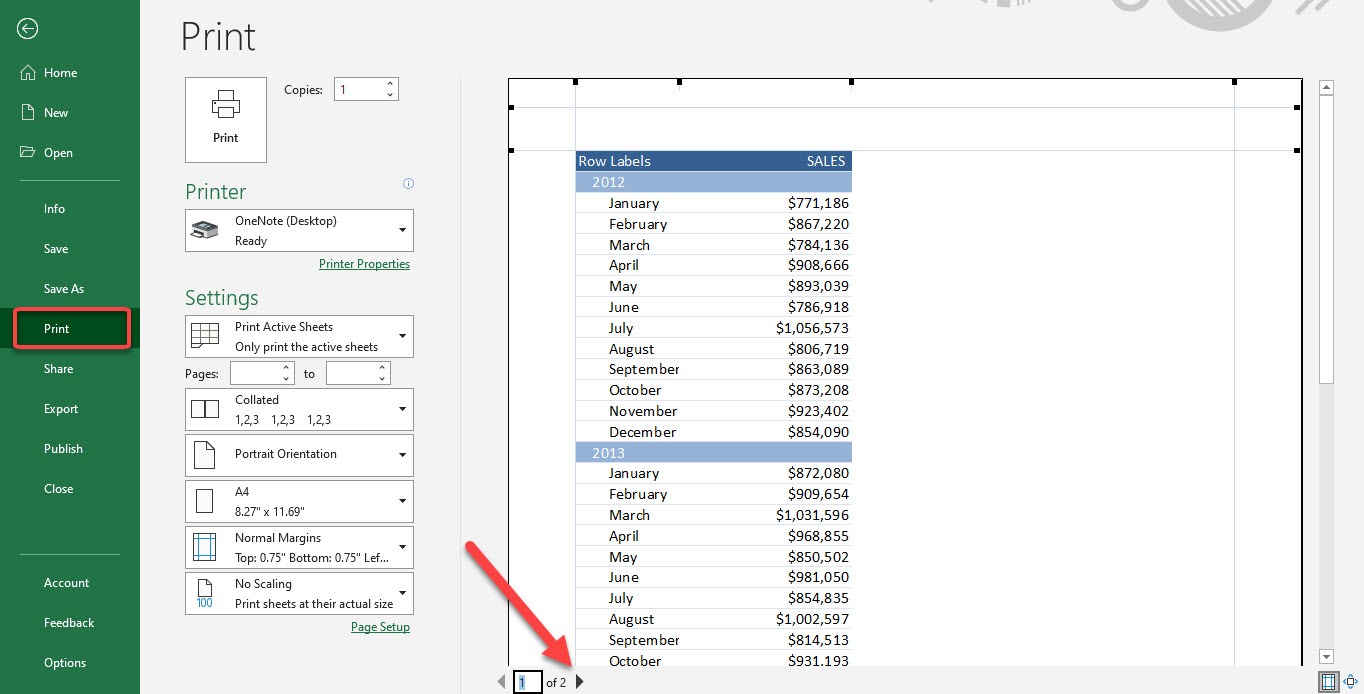 On the second page, you will see the year 2014 because that is where we placed the page break.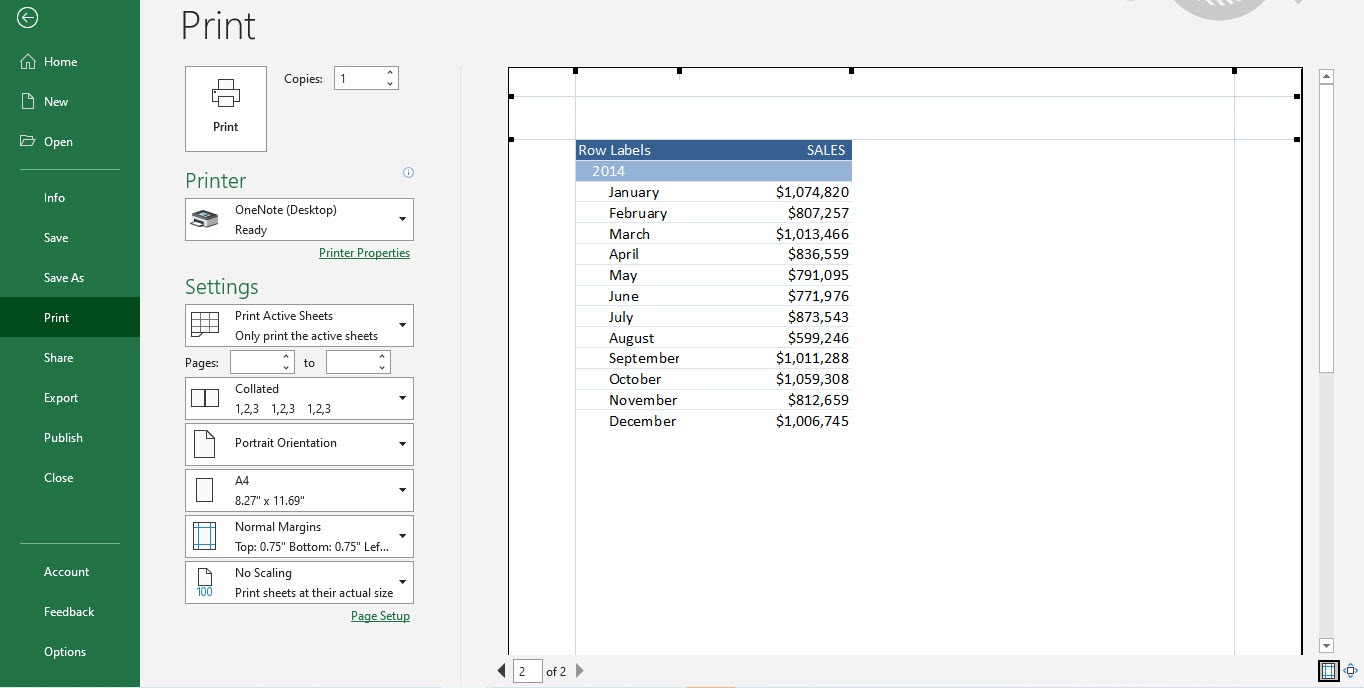 Make sure to download our FREE PDF on the 333 Excel keyboard Shortcuts here: