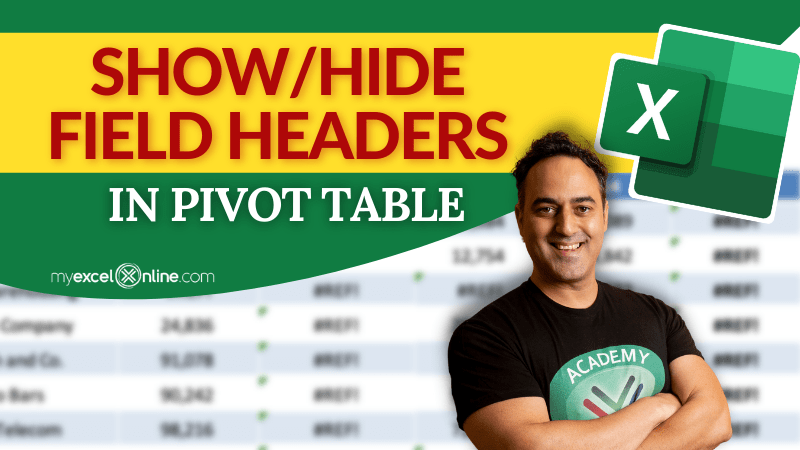 Whenever you work with Pivot Tables, you can see the Row Labels and Column Labels that are automatically generated on top. This is handy as they can be used to filter out your records.
But, Pivot Table being a tool for the presentation of data as well, you might want to hide these labels as well for making the data set more presentable. It is easy to Show/Hide Field Headers in a Pivot Table. Let us see how!
Exercise Workbook:
---
This is our pivot table. And you can see the 2 field headers on top:
STEP 1: Go to PivotTable Analyze > Show > Field Headers
Click on it to hide the field headers:

And they are now hidden!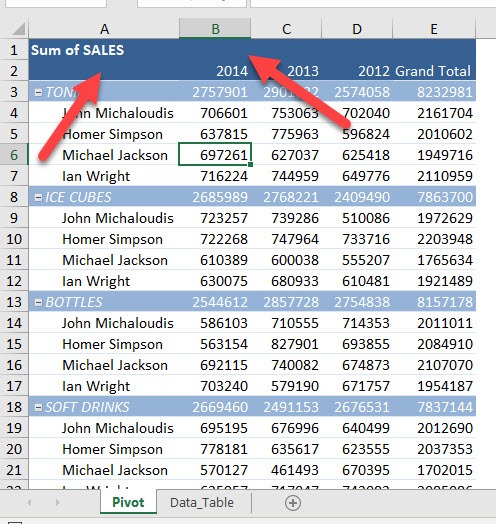 You can click on the same button to show them again.

The headers will be visible again!
Make sure to download our FREE PDF on the 333 Excel keyboard Shortcuts here: