There were times when I had to find my Calculator App while I was doing some quick calculations in Excel.
Instead of scrambling for the Calculator Application, you can actually have this inside of Excel!
Excel has a lot of customizations and one handy tool is to include the Calculator application in the Excel toolbar.
You can literally place it on your Excel window, and it is very easy and handy to open it whenever needed: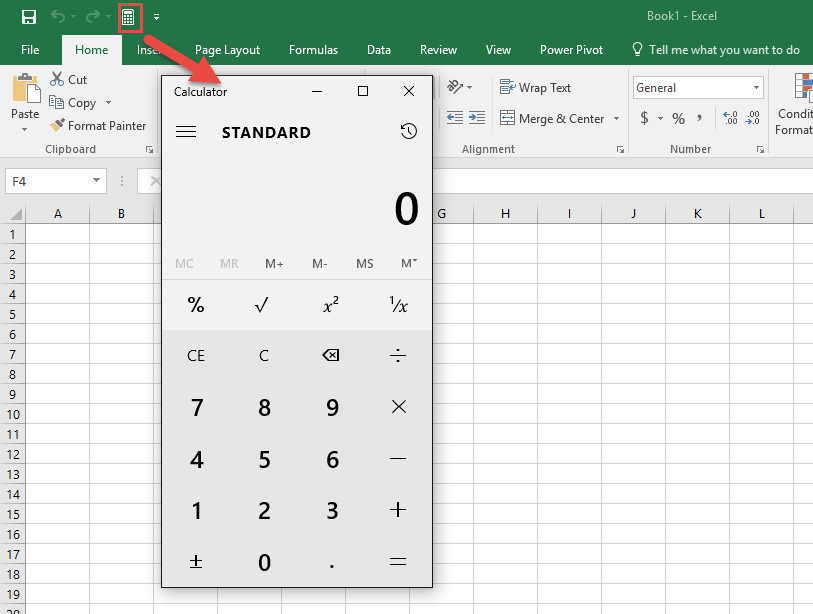 The steps are very straightforward, which are outlined below:
STEP 1: Click the down arrow on the Excel Toolbar.  Go to More Commands.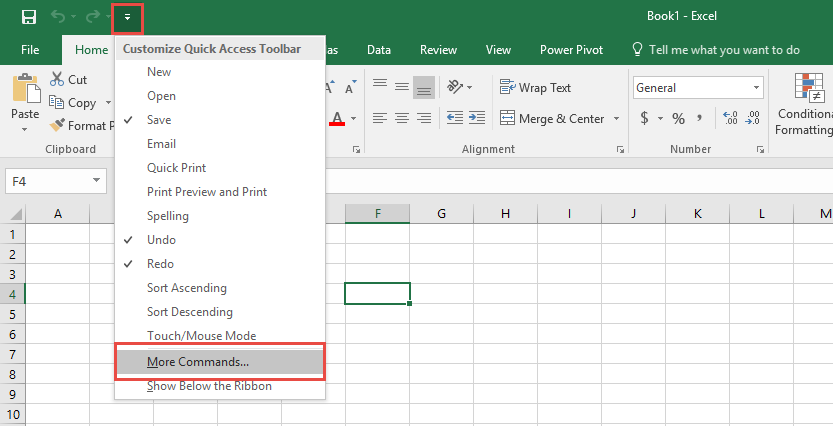 STEP 2: Select Commands Not in the Ribbon.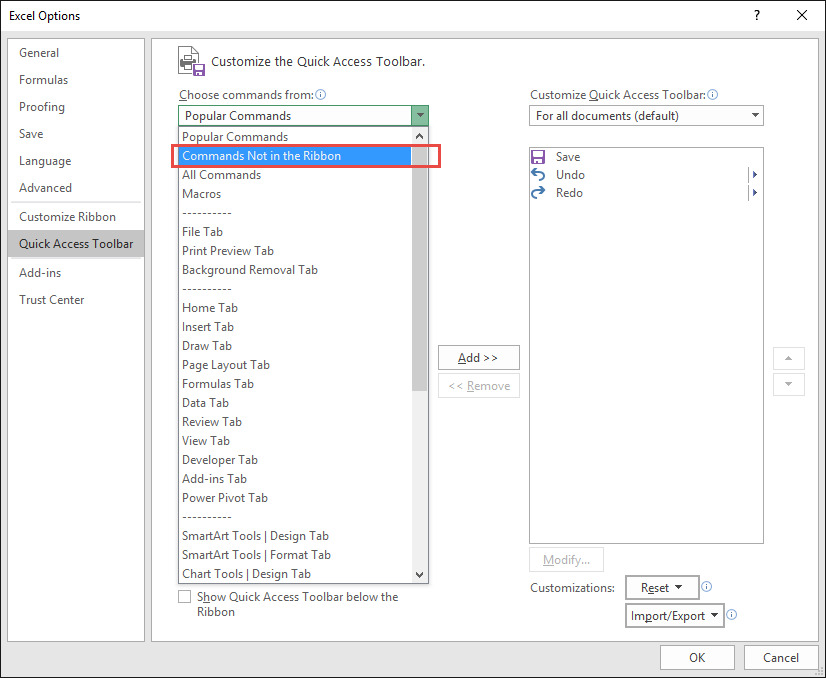 STEP 3: Scroll down and select Calculator.  Click Add. 
This will add the Calculator option to the Excel Quick Access Toolbar.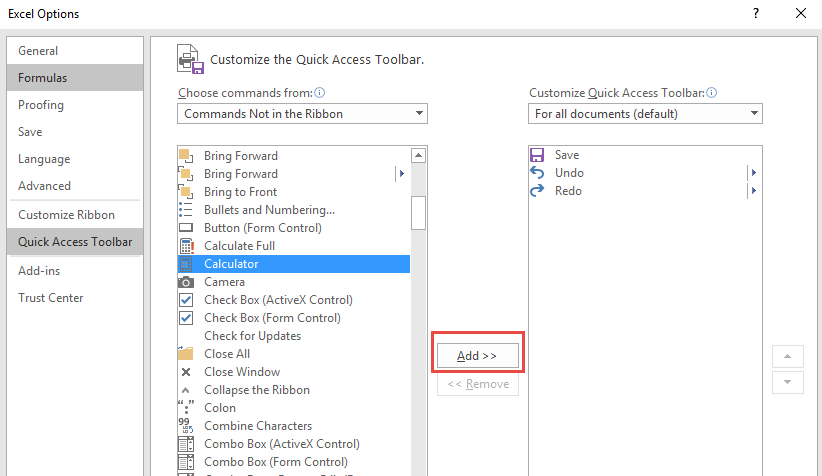 STEP 4: Click OK.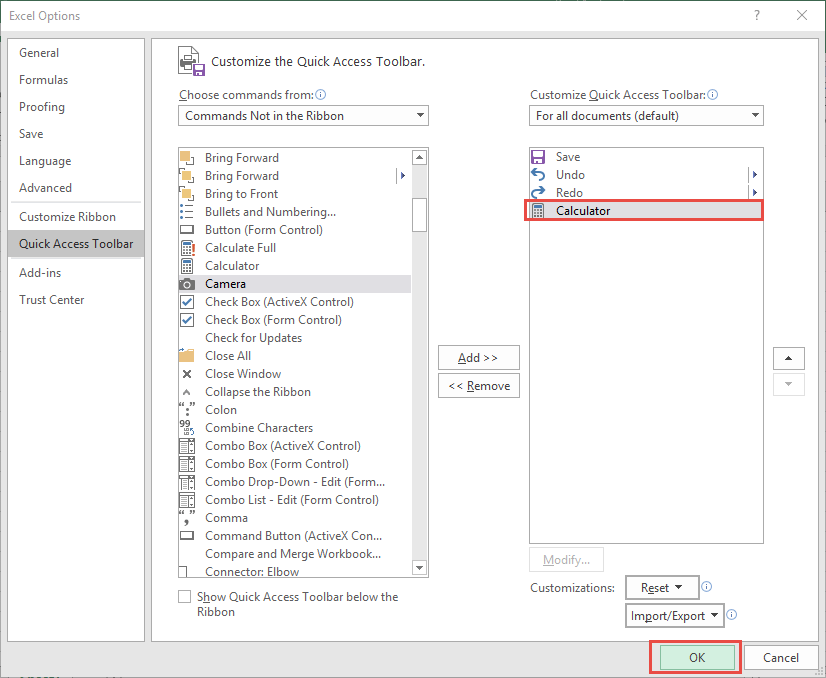 STEP 5: Your Calculator icon is now ready. Give it a try!