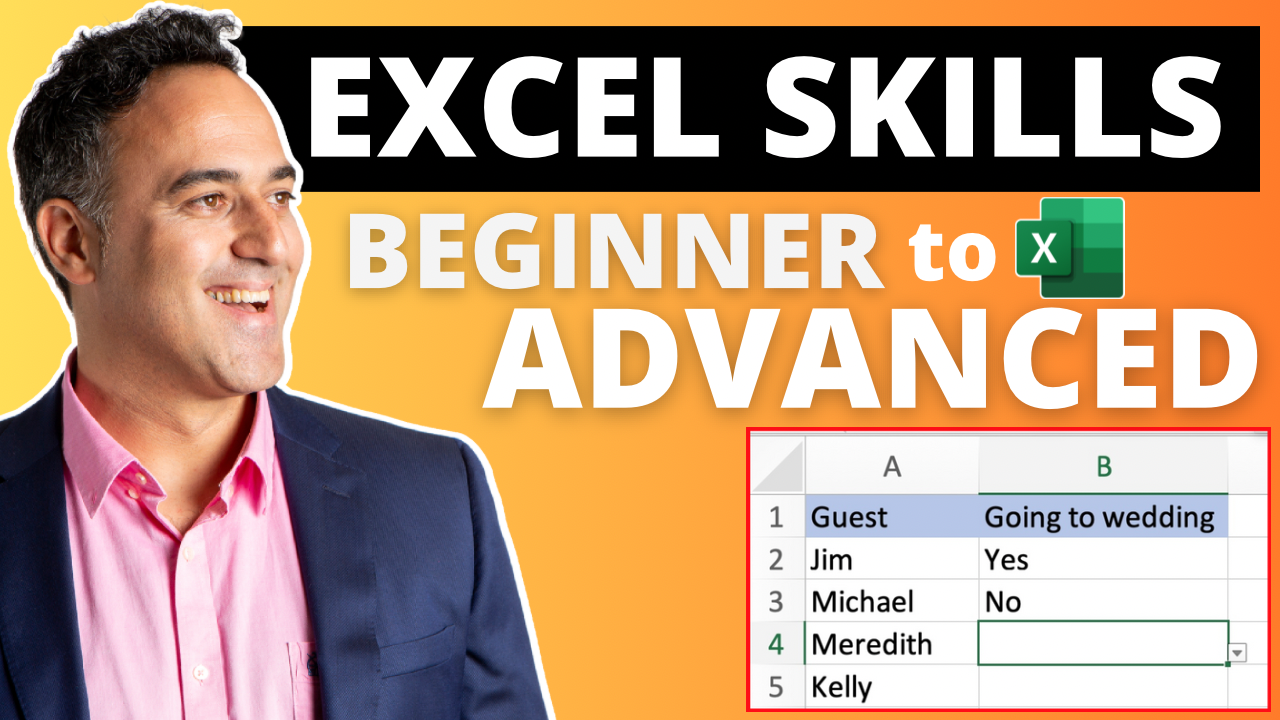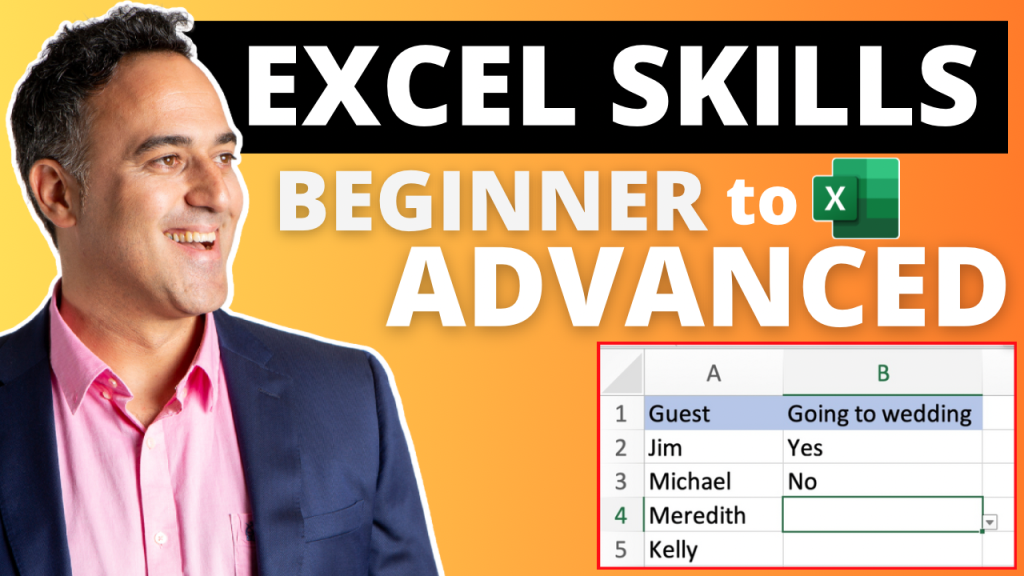 Remember that time "SUM" didn't add up? You can erase that from your memory bank now. We're here to guide you from being a confused beginner to an Excel pro.
Mastering Excel skills will help you in conquering complex functionalities, and equip you with the skills you need to excel at Excel. So, buckle up and prepare to transform your spreadsheet skills!
What is Excel?
Excel is a flexible software application primarily used for organizing, analyzing, and presenting data in a streamlined manner. It serves as a powerful tool for businesses, students, and professionals to perform various tasks like creating budgets, managing inventory, conducting data analysis, and generating reports. In essence, it helps people make sense of numbers and organize their work processes efficiently.
Want to blend two sheets that share data? Excel's got you covered.
Require some basic math done in a flash? Excel's your digital calculator.
Looking to unify data scattered across various cells? Excel can work that magic.
In this post, we'll unveil top-tier Excel tips, tricks, and shortcuts that anyone, regardless of their Excel expertise, can immediately use to elevate their spreadsheet game. No need for a degree in Excel wizardry here!
Kickstart your Excel journey with these Free Excel Templates!
Table of Contents
Basic Excel Tips
Intermediate Excel Tips
Advanced Excel Tips
Let's look at these helpful tips thoroughly!
Have a look at this Basic Excel tips tutorial from Microsoft!
Basic Excel Tips
Using Shortcut Keys
Use the power of keyboard shortcuts like Ctrl+C to copy, Ctrl+V to paste, and Ctrl+Z to undo actions. Alternatively, you can highlight the cell and Right-click on your cursor, and click on Copy.
Here's a list of basic keyboard shortcuts:
Close a workbook – Ctrl+W
Open a workbook – Ctrl+O
Go to the Home tab – Alt+H
Save a workbook – Ctrl+S
Copy selection – Ctrl+C
Paste selection – Ctrl+V
Undo recent action – Ctrl+Z
Remove cell contents – Delete
Choose a fill color – Alt+H, H
Cut selection – Ctrl+X
Go to the Insert tab – Alt+N
Apply bold formatting – Ctrl+B
Don't forget to take advantage of this Excel Shortcuts holy grail! – DOWNLOAD FOR FREE
Mastering these shortcuts speeds up your work and enhances your efficiency!
Using the Format Painter
Format Painter is your friend for consistent formatting. Select a cell with the desired format, click the Format Painter icon, and apply it to other cells by clicking and dragging.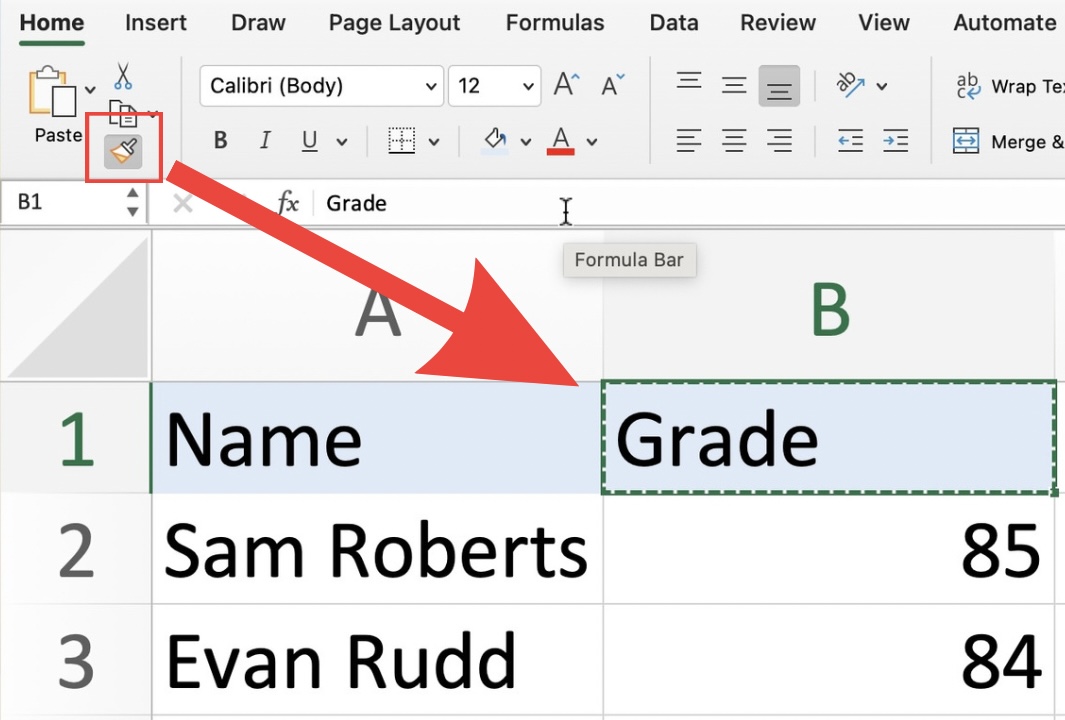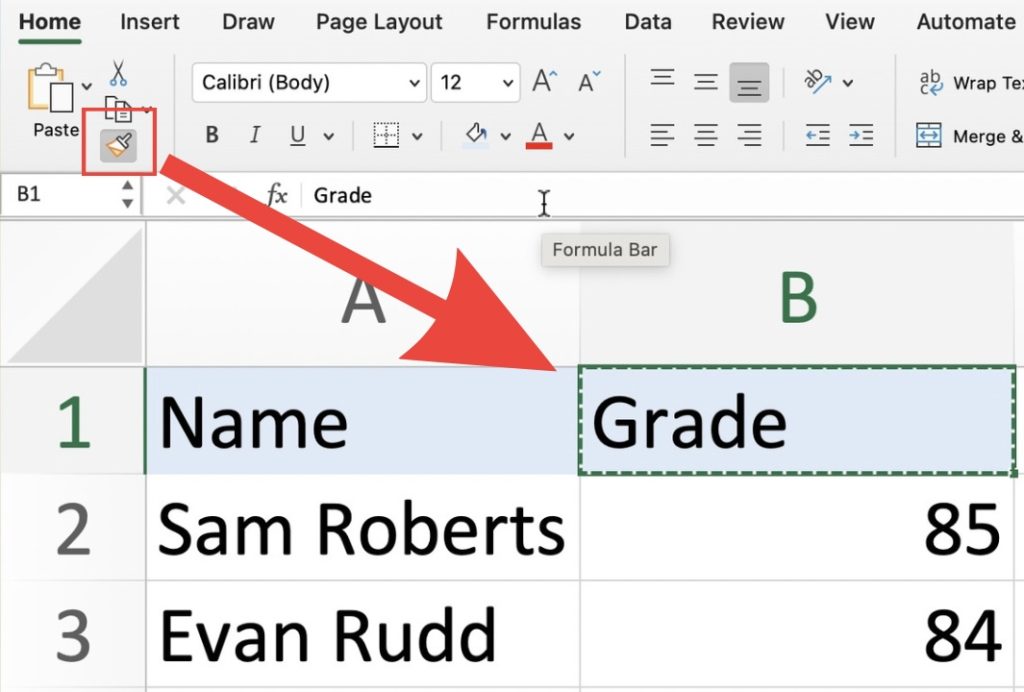 Selecting the Whole Spreadsheet
Clicking the small square between the row numbers and column letters selects the entire spreadsheet. Use Ctrl+A as an alternative shortcut.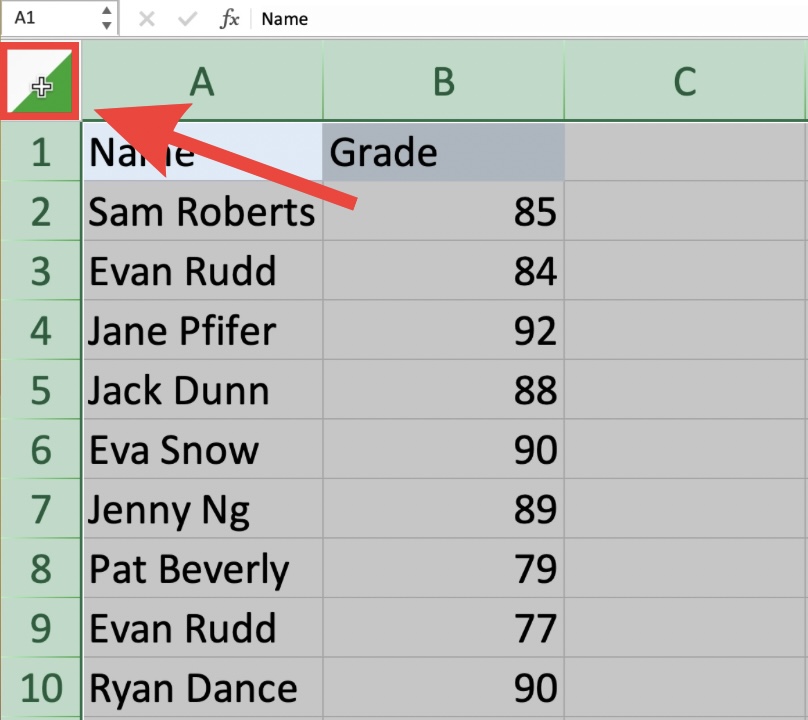 Importing Data
Go to the Data tab and choose Get Data or Import Data to import data from various sources such as CSV files, databases, or online data sources.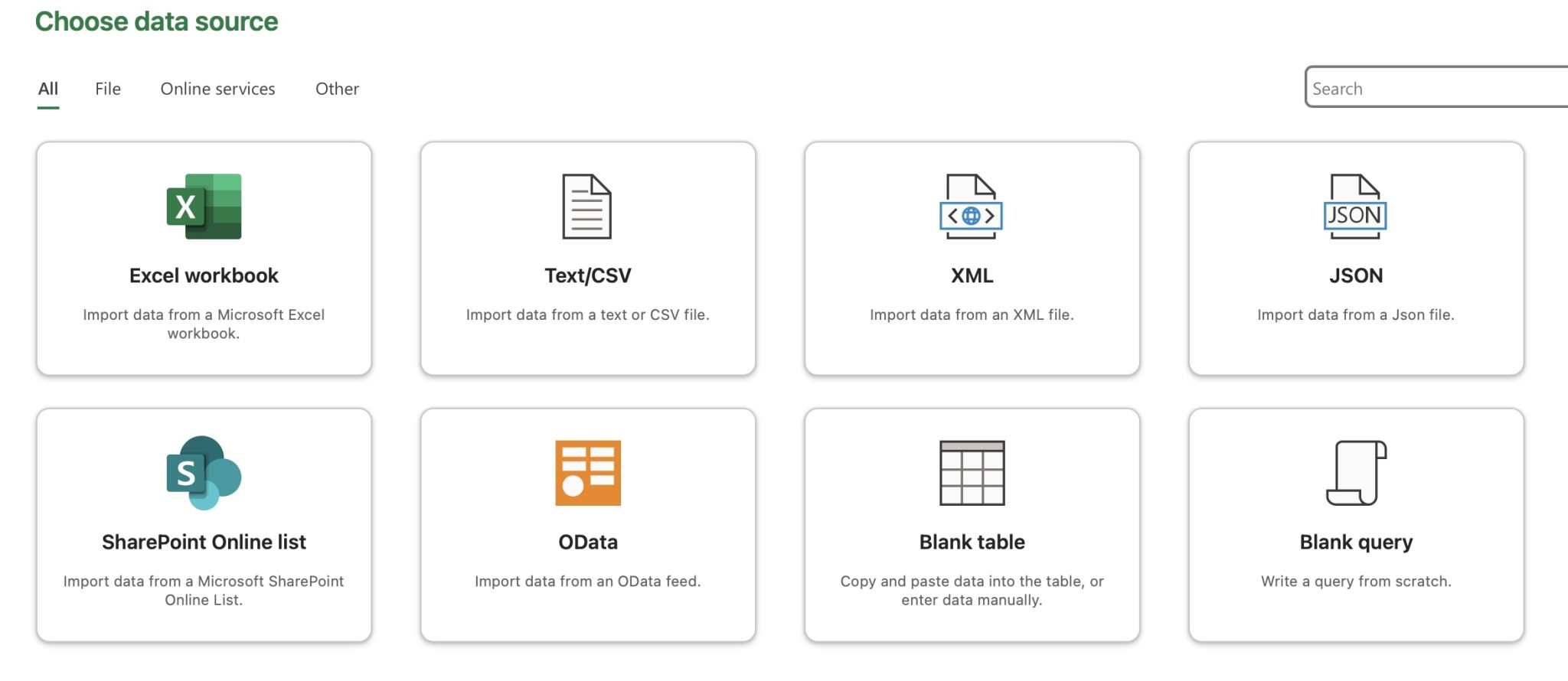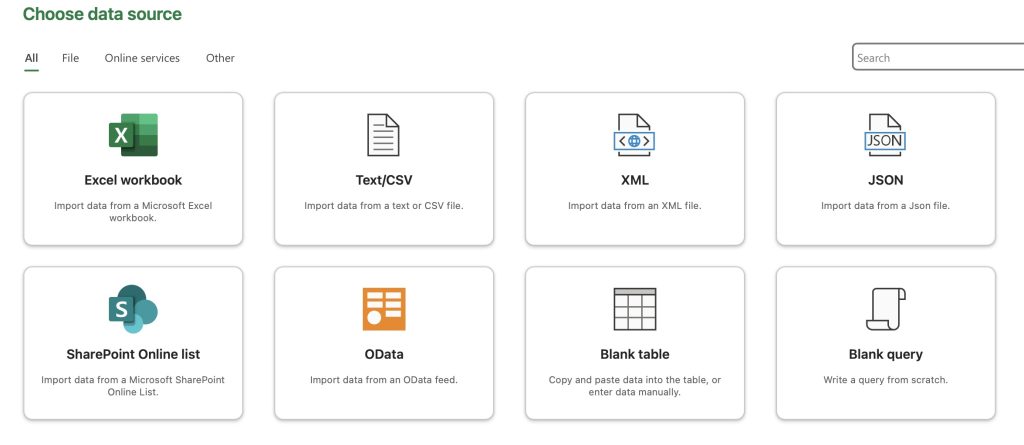 Want to learn how Use An External Data Source To Import Data Into An Excel Pivot Table? Click here!
Copying and Pasting in Multiple Cells
Select multiple cells, use Ctrl+C to copy, and then Ctrl+V to paste the content into the selected cells, maintaining the source formatting.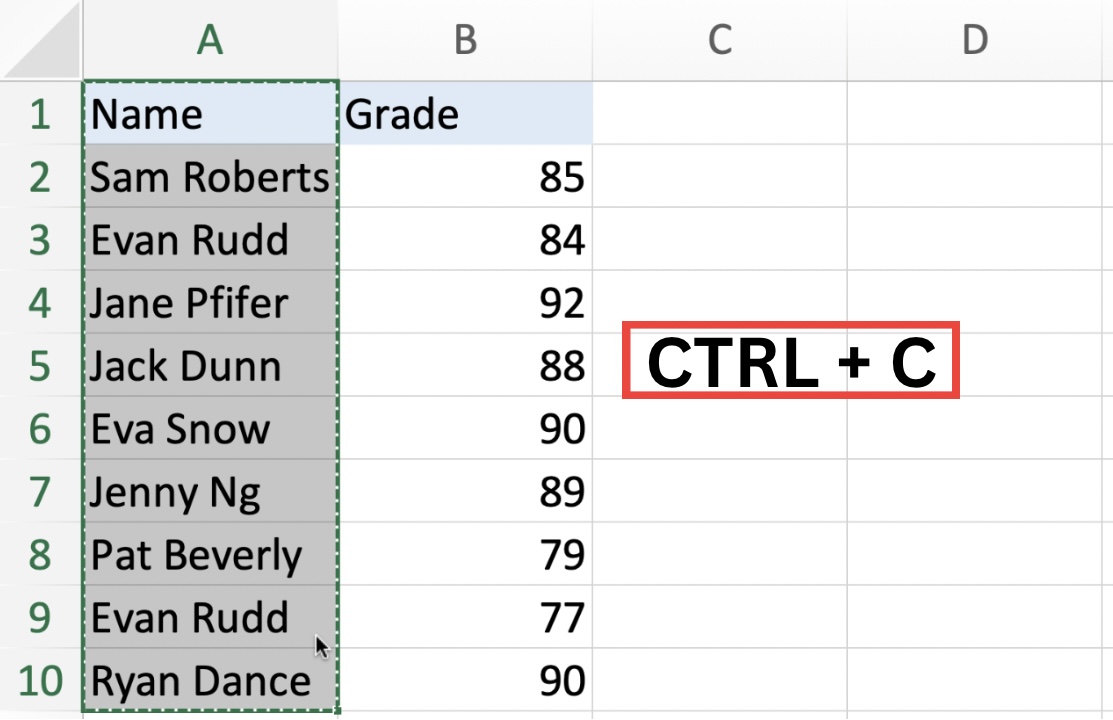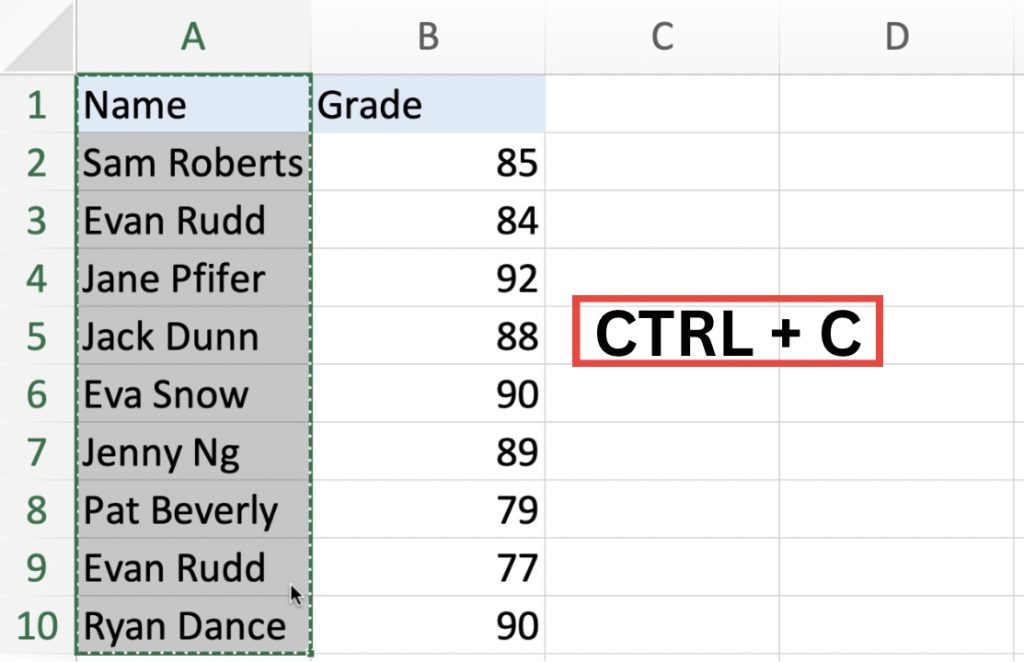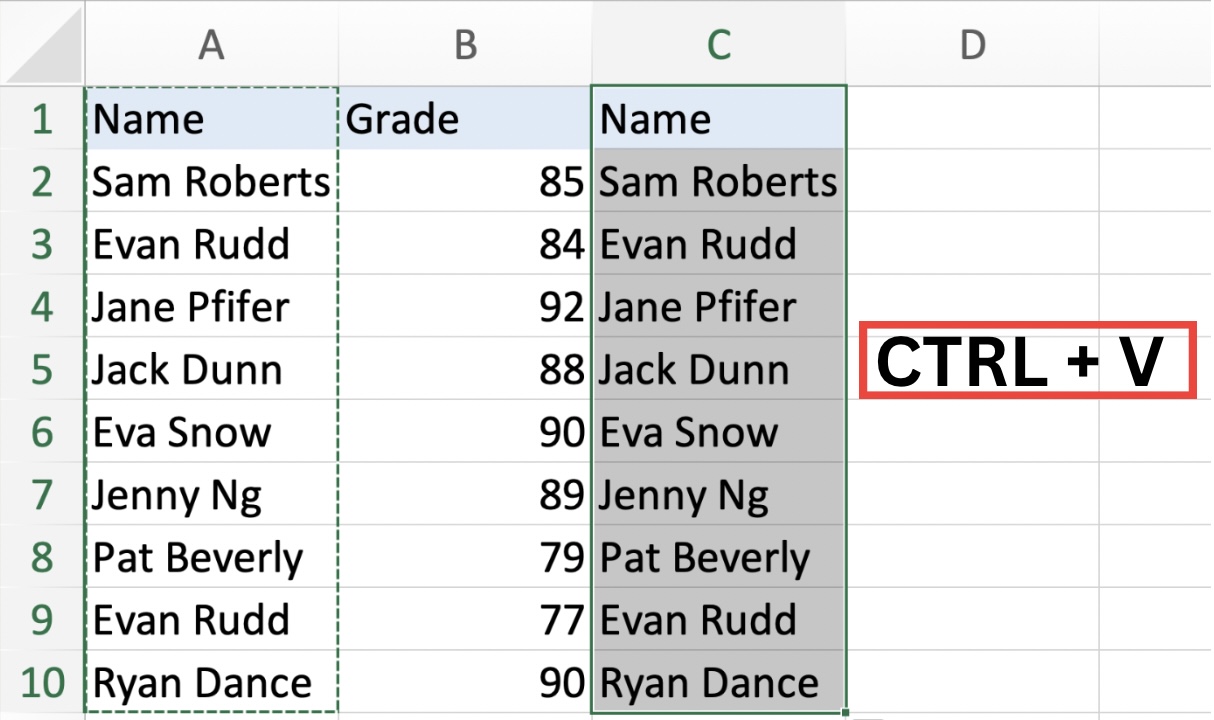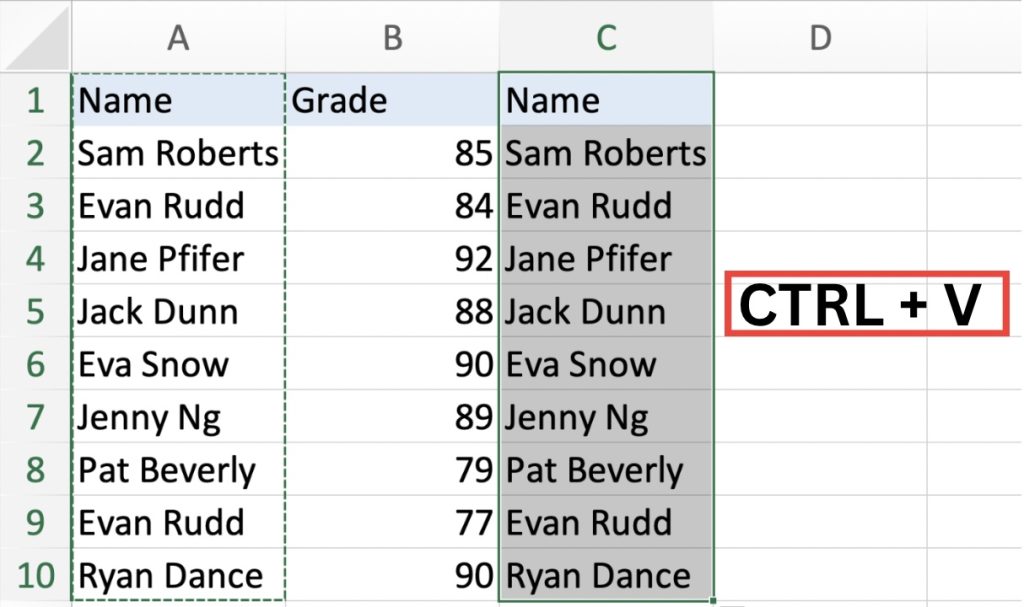 Click here to learn how to Copy a custom style into a new workbook!
Intermediate Excel Tips
Viewing All Formulas
Press Ctrl+` (grave accent) to toggle between displaying cell values and formulas. This is particularly helpful for reviewing complex calculations.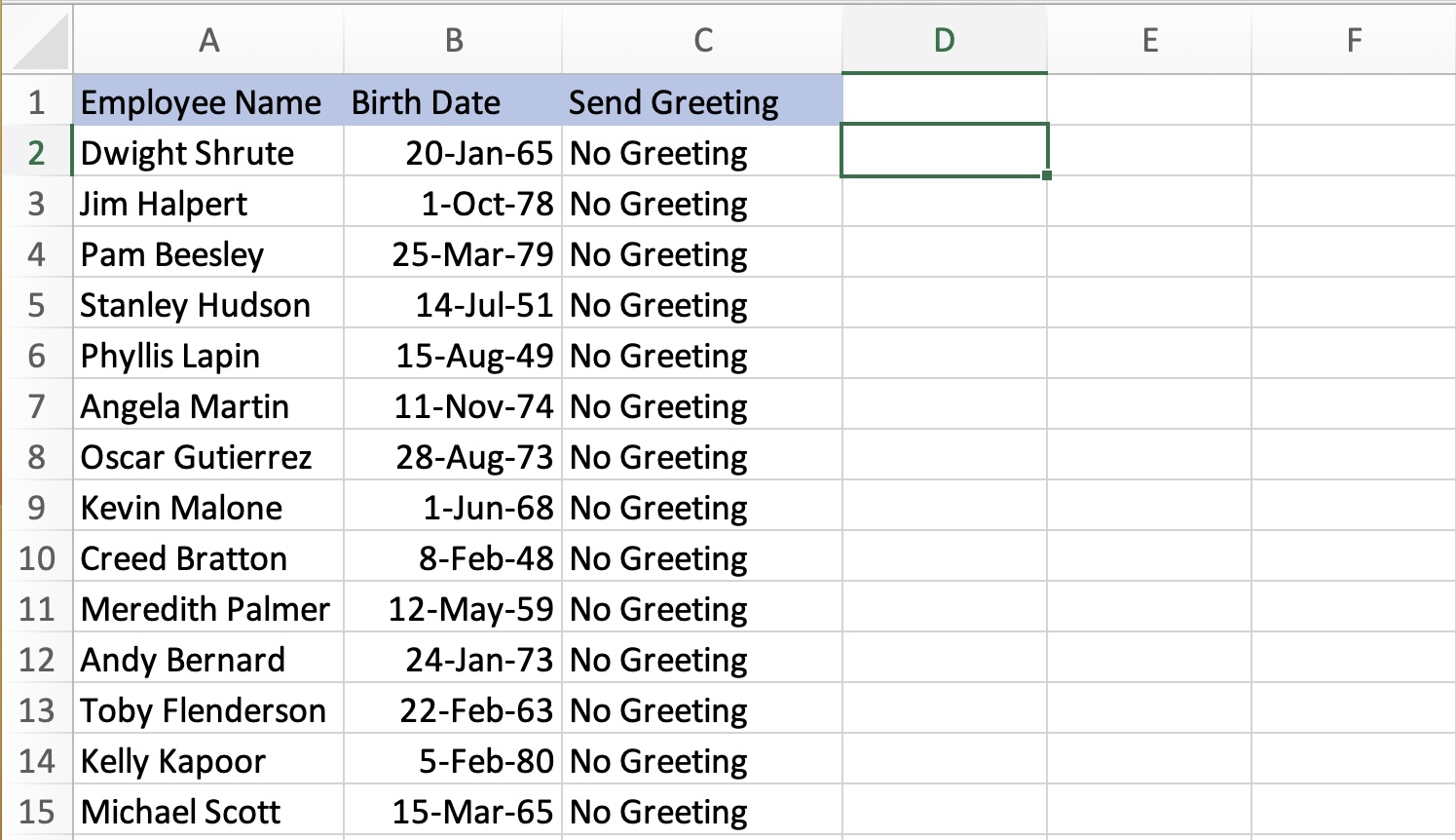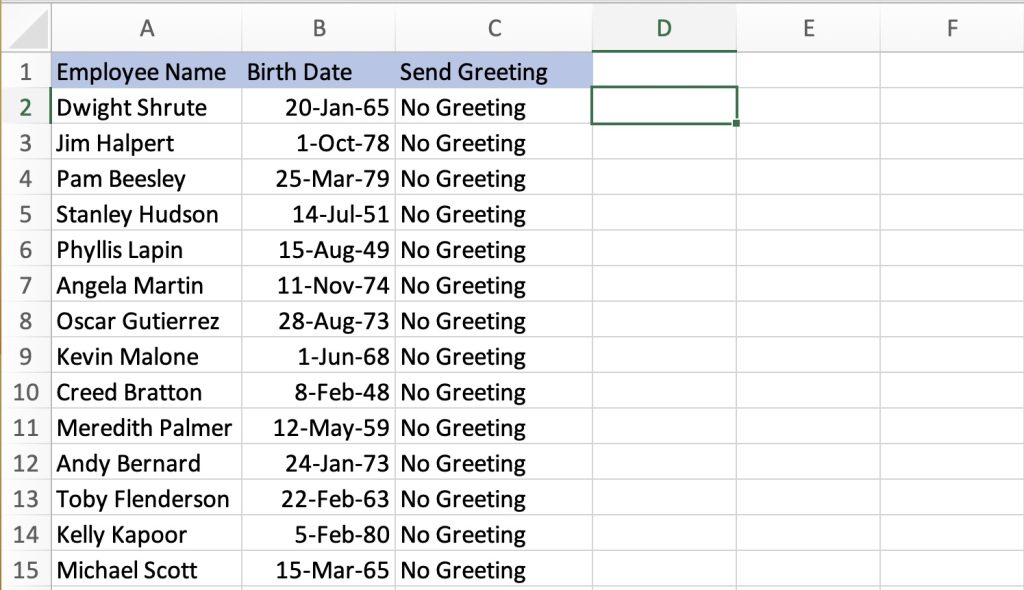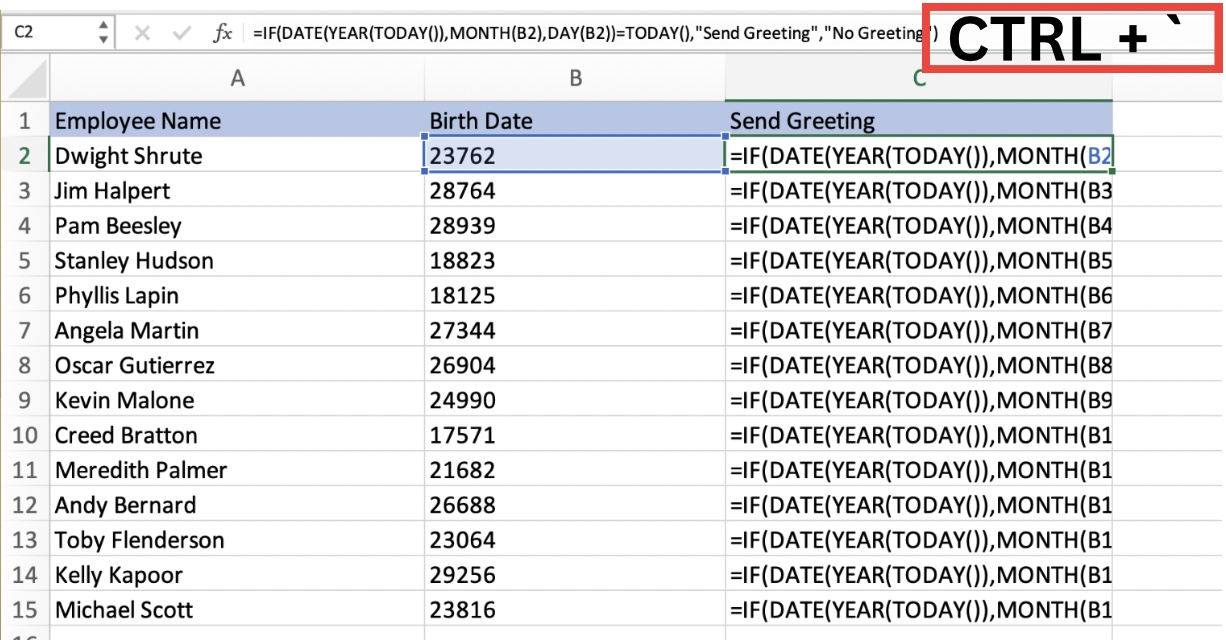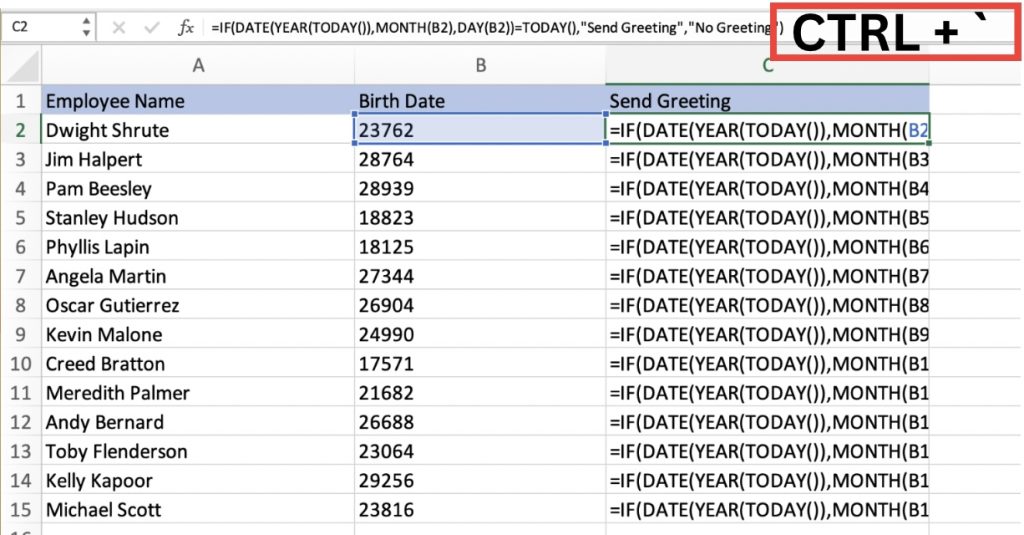 Having Trouble Understanding Complex Formulas in Excel? Click here for help!
Freezing Rows and Columns
Navigate to View > Freeze Panes to keep certain rows or columns visible while scrolling through a large spreadsheet.



Check out this in-depth tutorial on How to Freeze Panes in Excel!
Hiding Rows and Columns
Right-click on a row or column header, select Hide, and instantly declutter your view. Use this for sensitive or temporarily irrelevant data.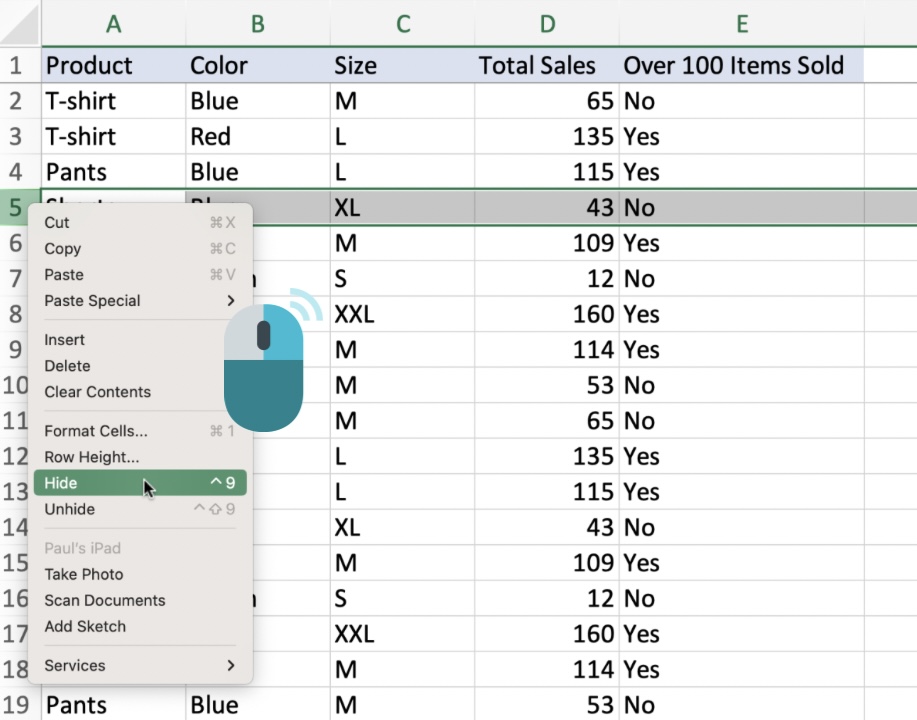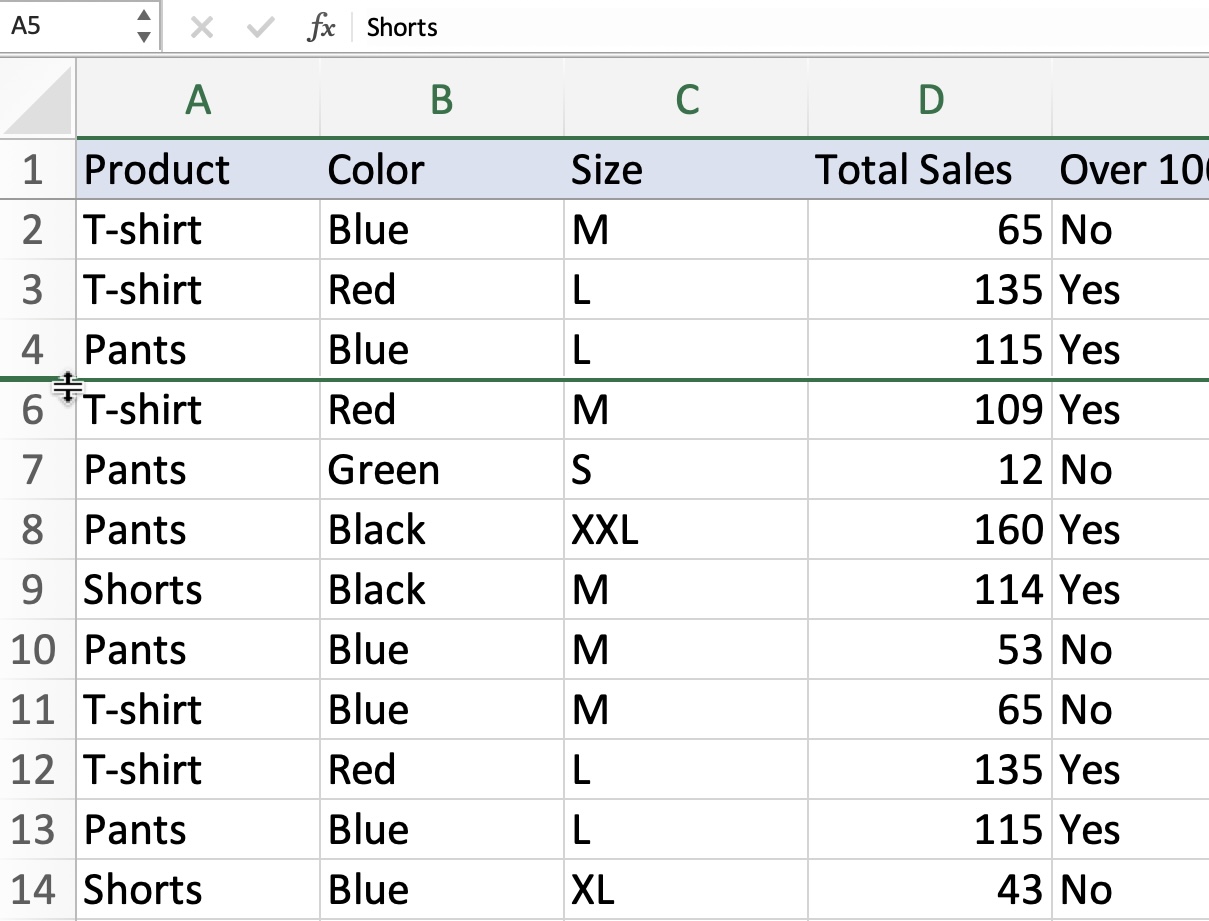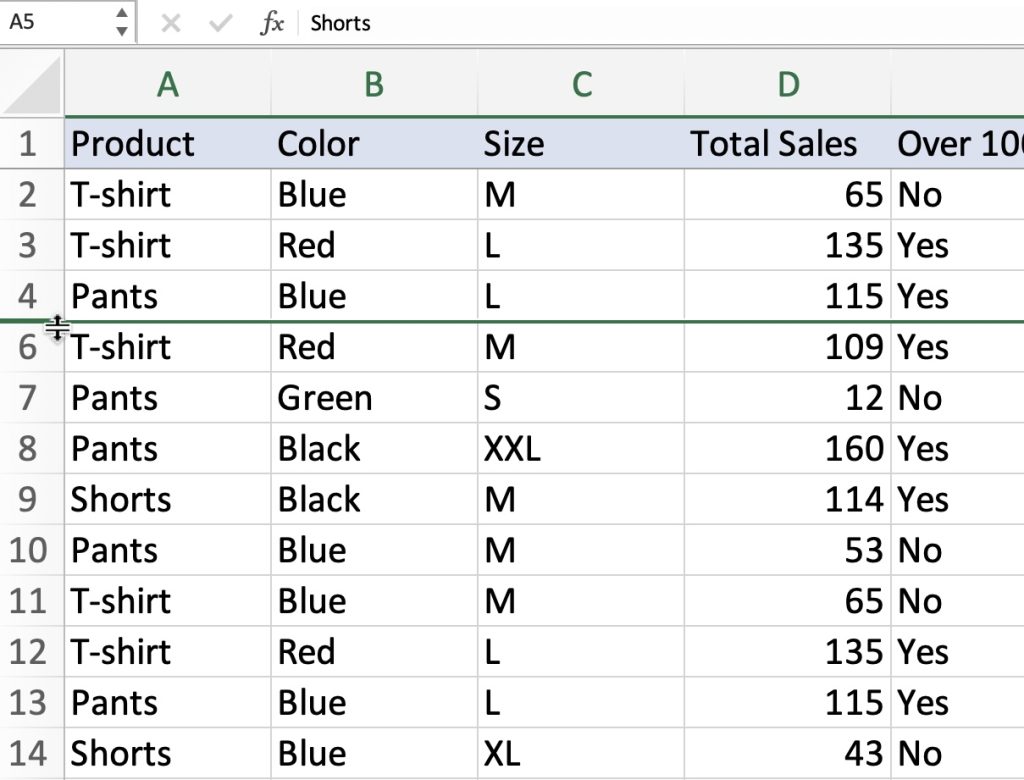 Copying and Pasting Between Spreadsheets
Use Ctrl+C and Ctrl+V to copy data from one spreadsheet and paste it into another, making cross-referencing and data migration a breeze.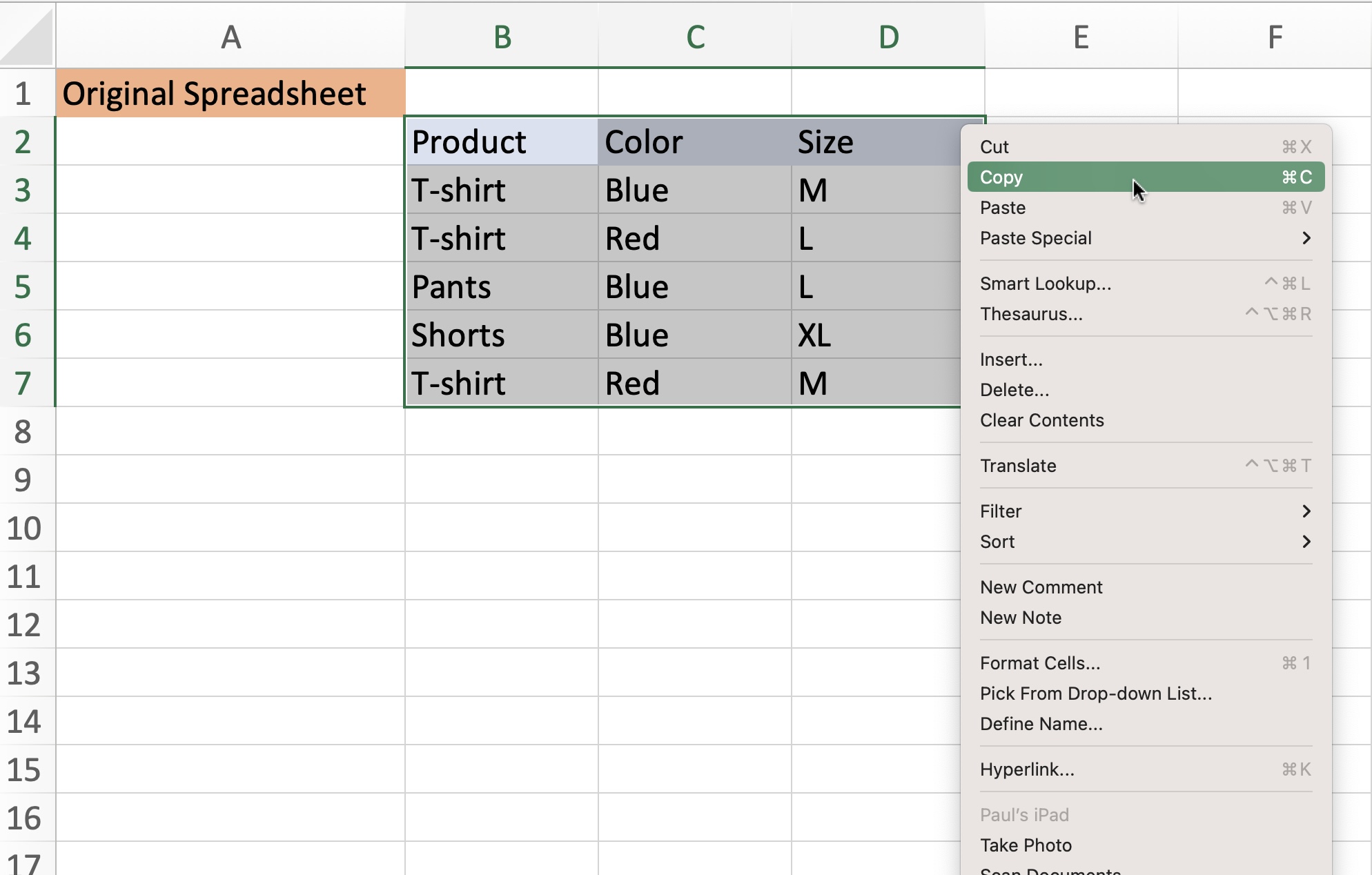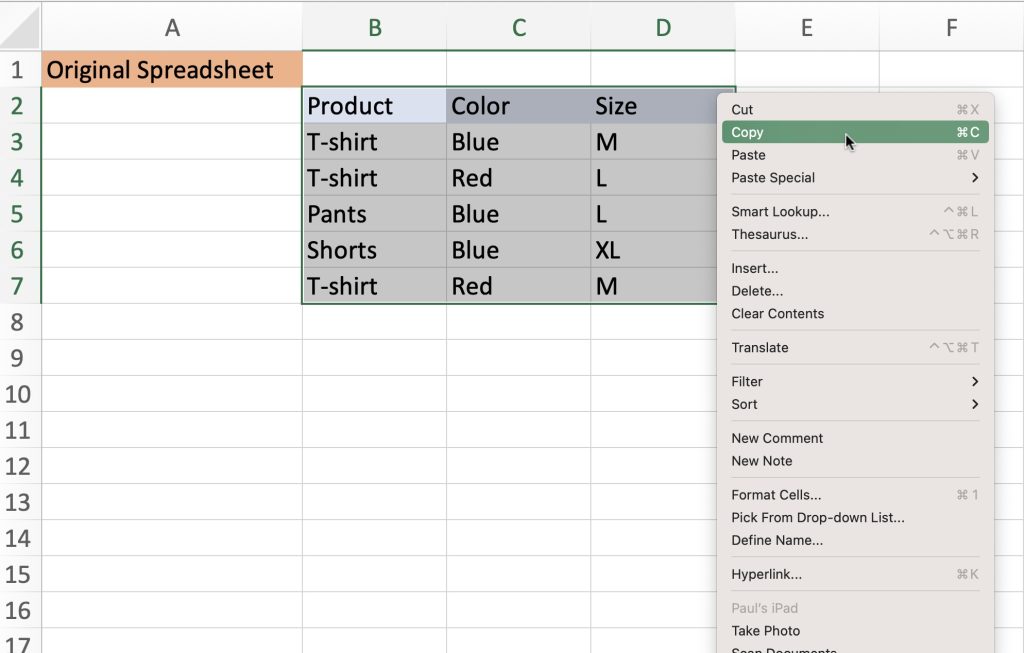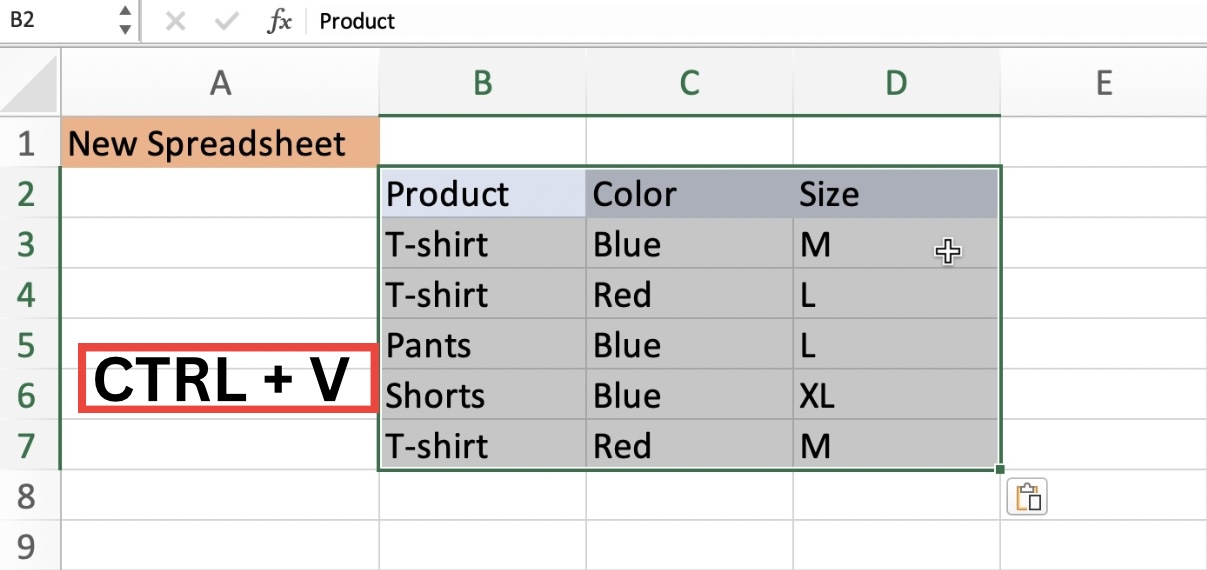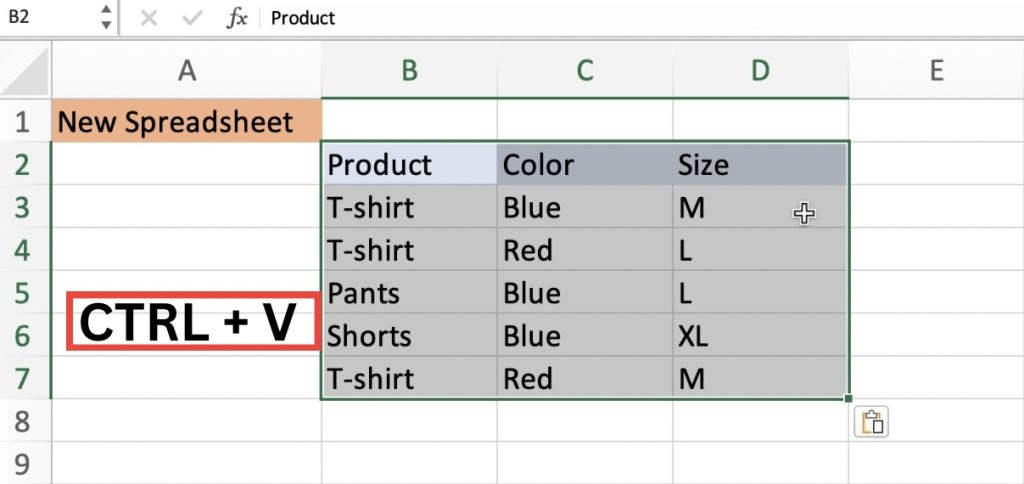 Click here to learn how to Copy and Paste Queries Across Workbooks Using Power Query!
Using Paste Special
Go beyond basic paste with Paste Special. It allows you to choose specific formatting, values, or calculations when pasting data.
Choose the cells containing the desired data or attributes for copying.
Navigate to the Home tab and click on the Copy icon.
Click on the initial cell within the destination area where you intend to paste the copied content.
On the Home tab, click the dropdown arrow adjacent to Paste and opt for Paste Special.
Within the Home tab, make your selection from the Paste options.
Customize your choices as needed.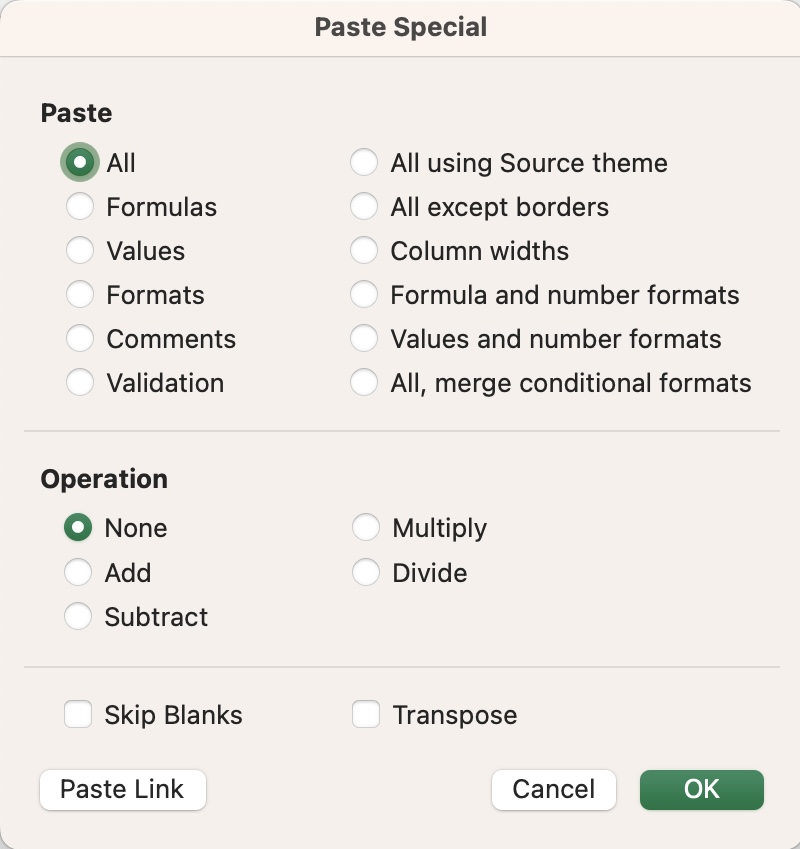 Learn how to Turn Text To Values With Paste Special Values here!
Advanced Excel Tips
Using Flash Fill
Type out a pattern in a few cells, then press CTRL+E to Flash Fill. Excel will automatically detect the pattern and fill in the adjacent cells accordingly. Alternatively, you can Double-click the square on the bottom right corner of the original cell to Flash Fill. Or you can Click and Drag the square.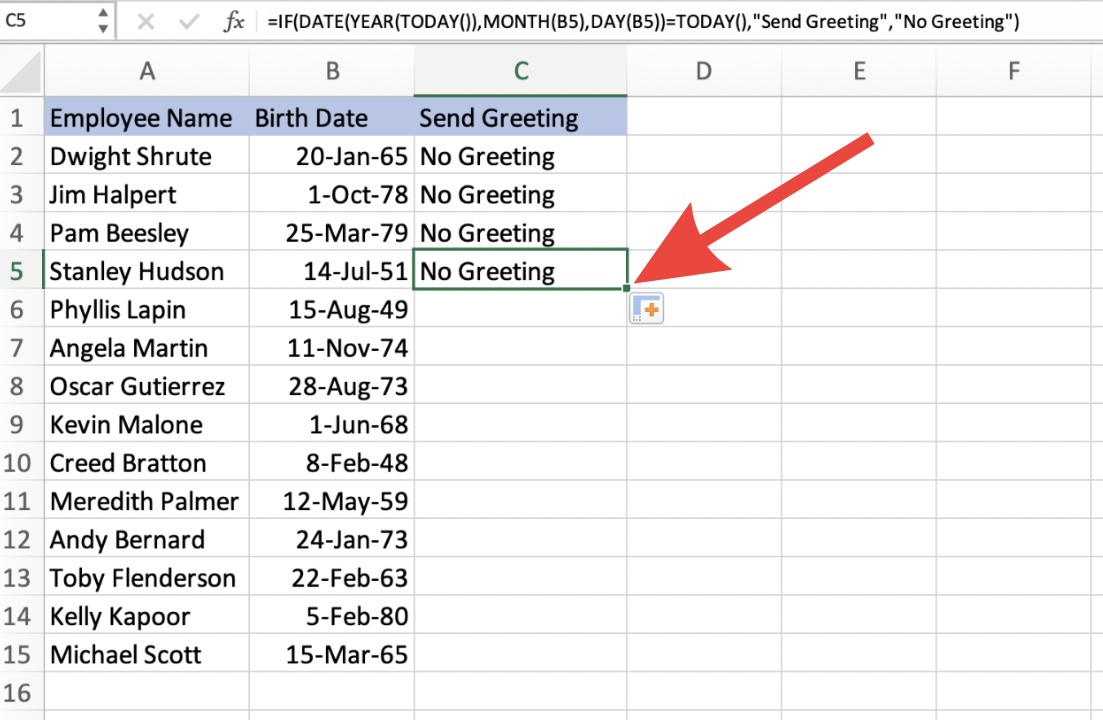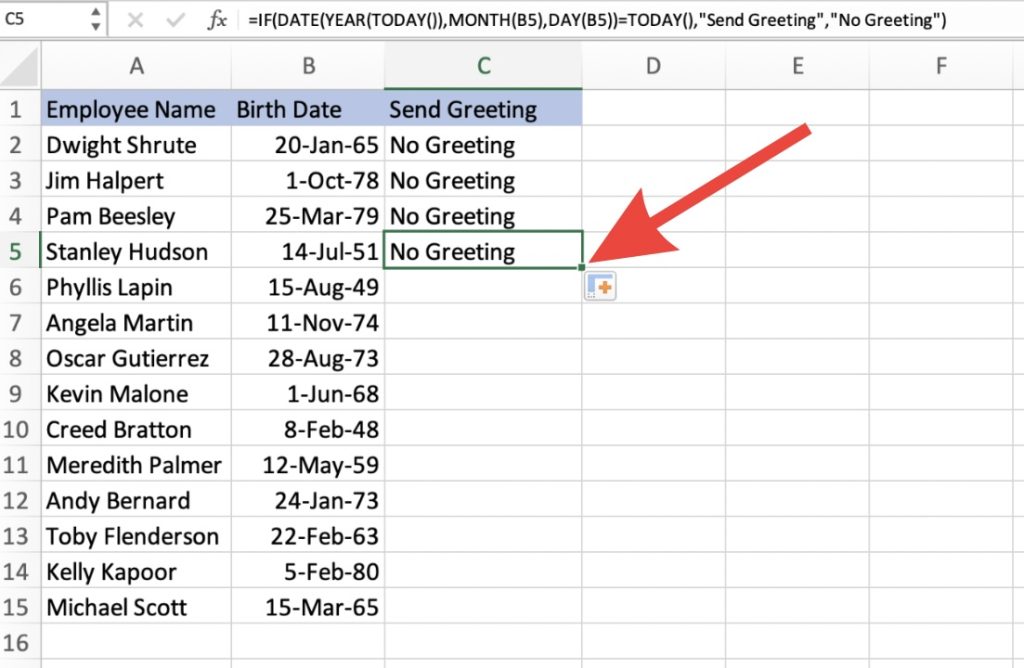 Don't forget to check out this detailed tutorial on How to Use Flash Fill In Excel!
Turning Text into Columns
When data is not structured, use the "Text to Columns" feature to split data into separate columns based on delimiters or patterns.
Pick the cell or column housing the text you wish to divide.
Go to the Data menu and select Text to Columns.
In the Convert Text to Columns Wizard, choose Delimited and proceed to the next step.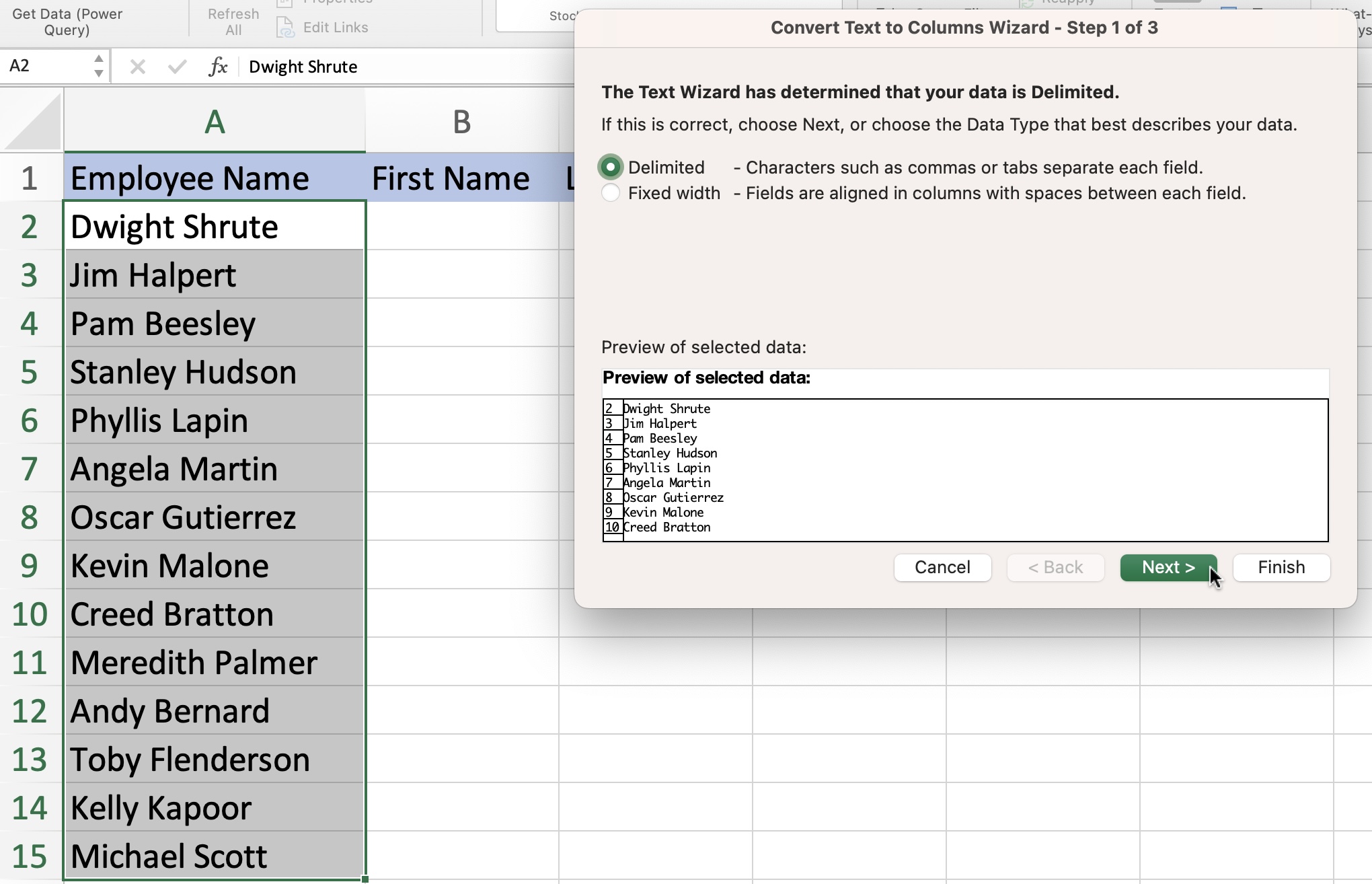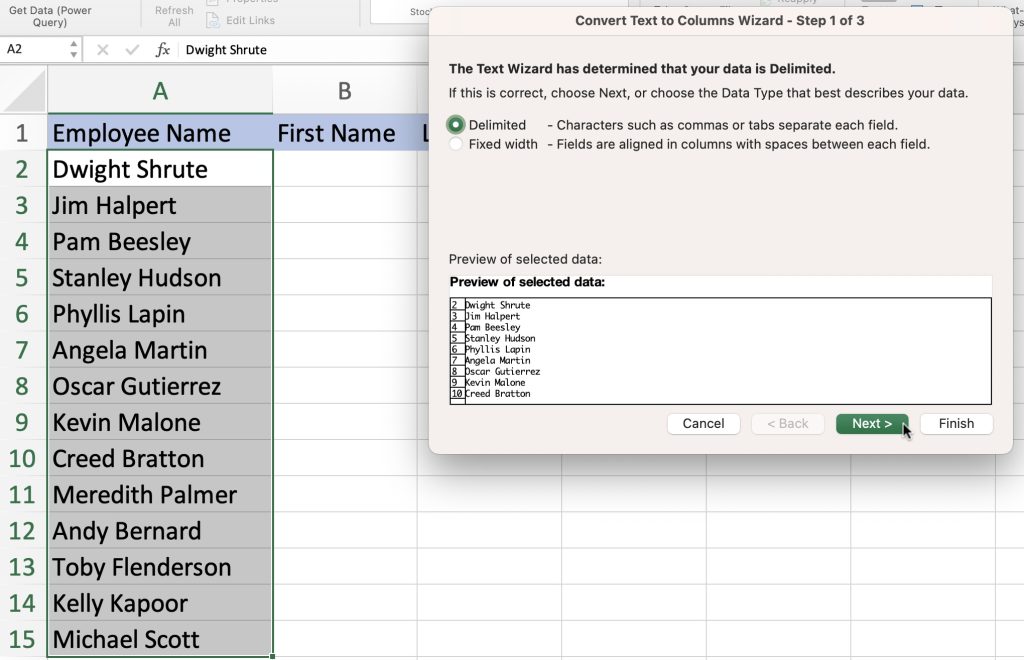 Indicate the delimiters used in your data, such as commas and spaces. You can preview your data in the Data preview window.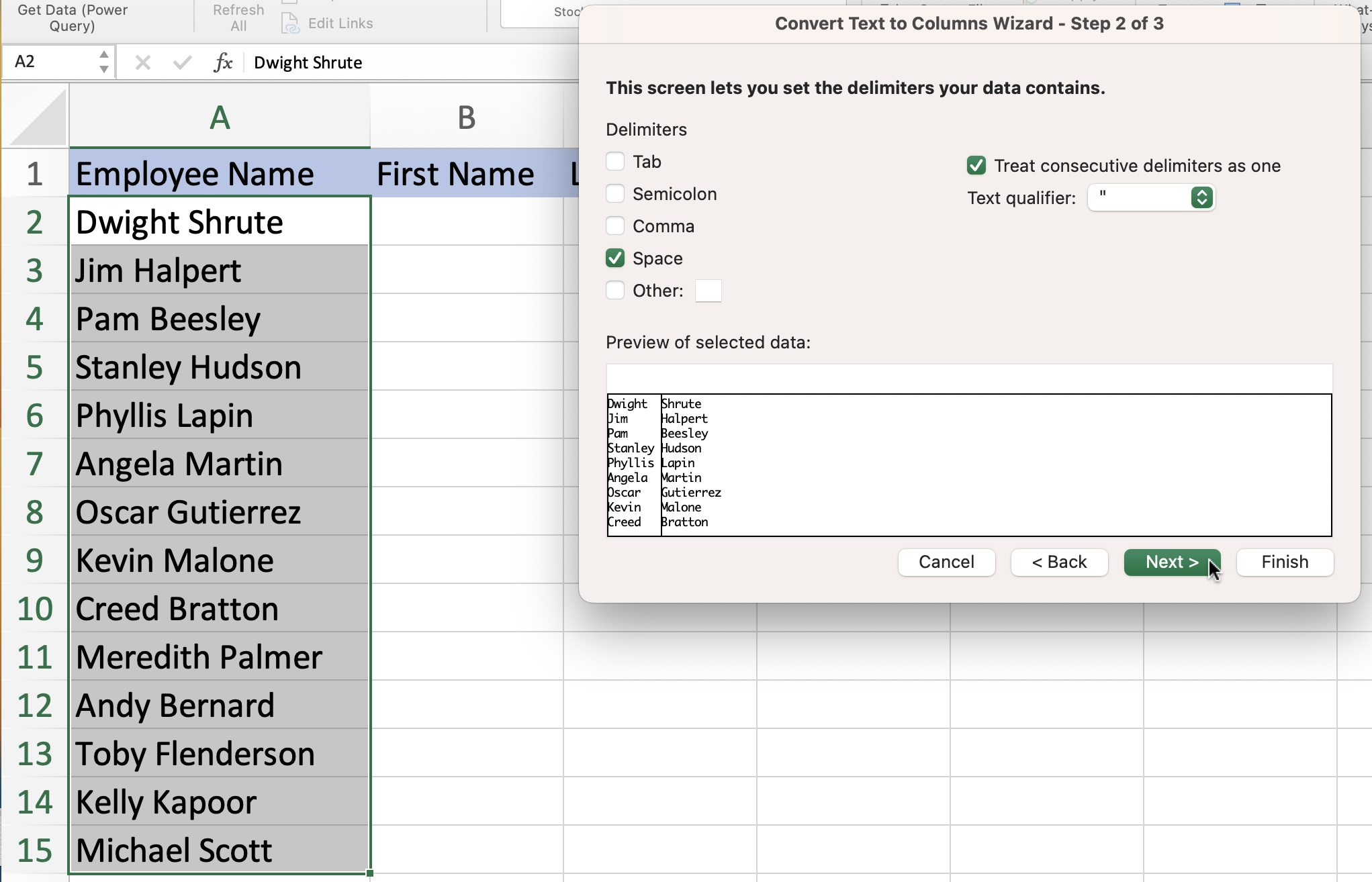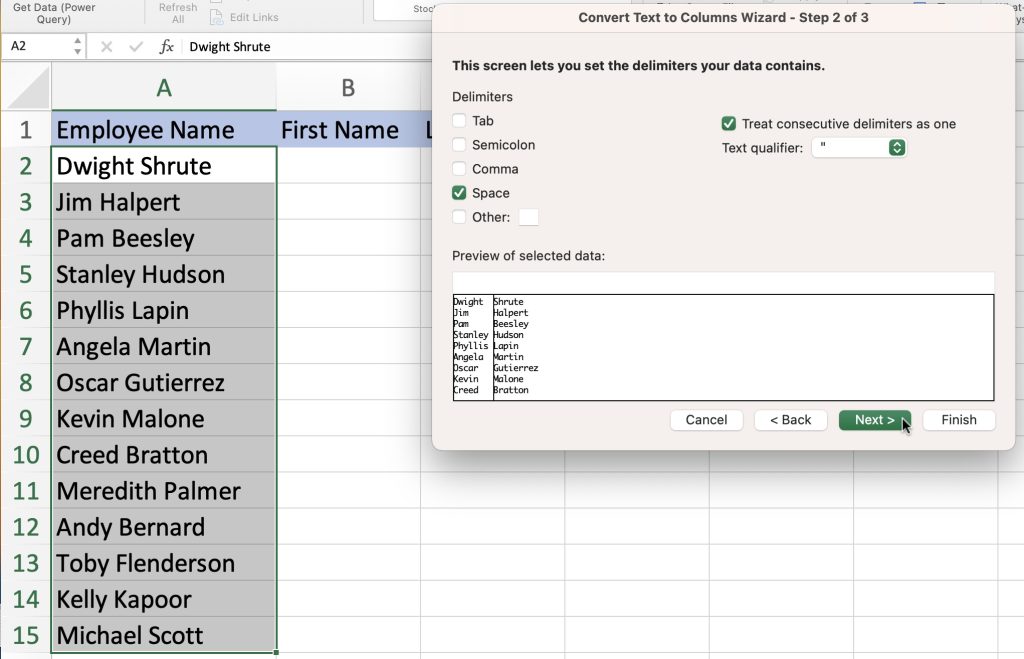 Click Next.
Specify the destination within your worksheet where you want the split data to be placed.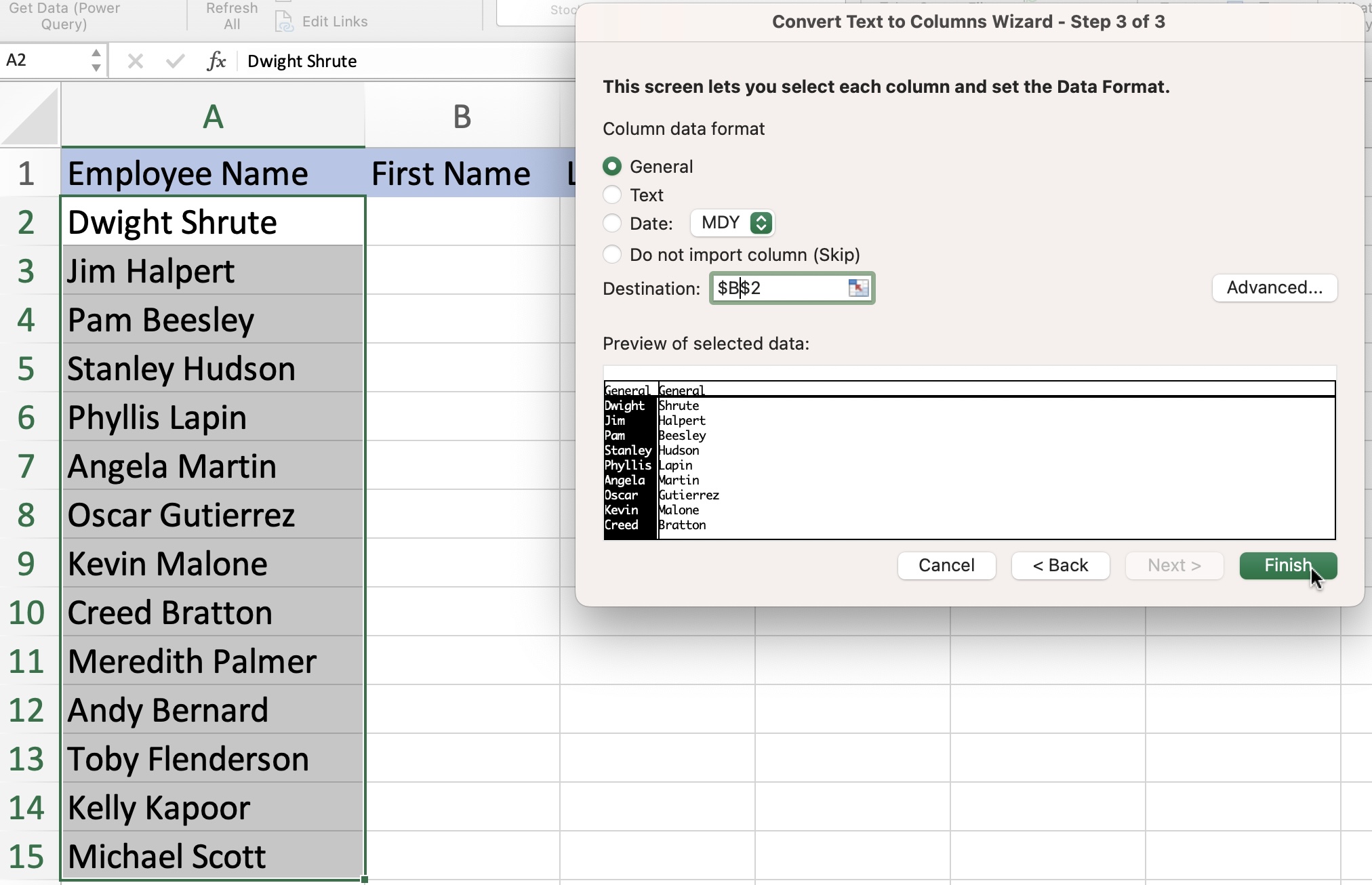 Finally, hit Finish.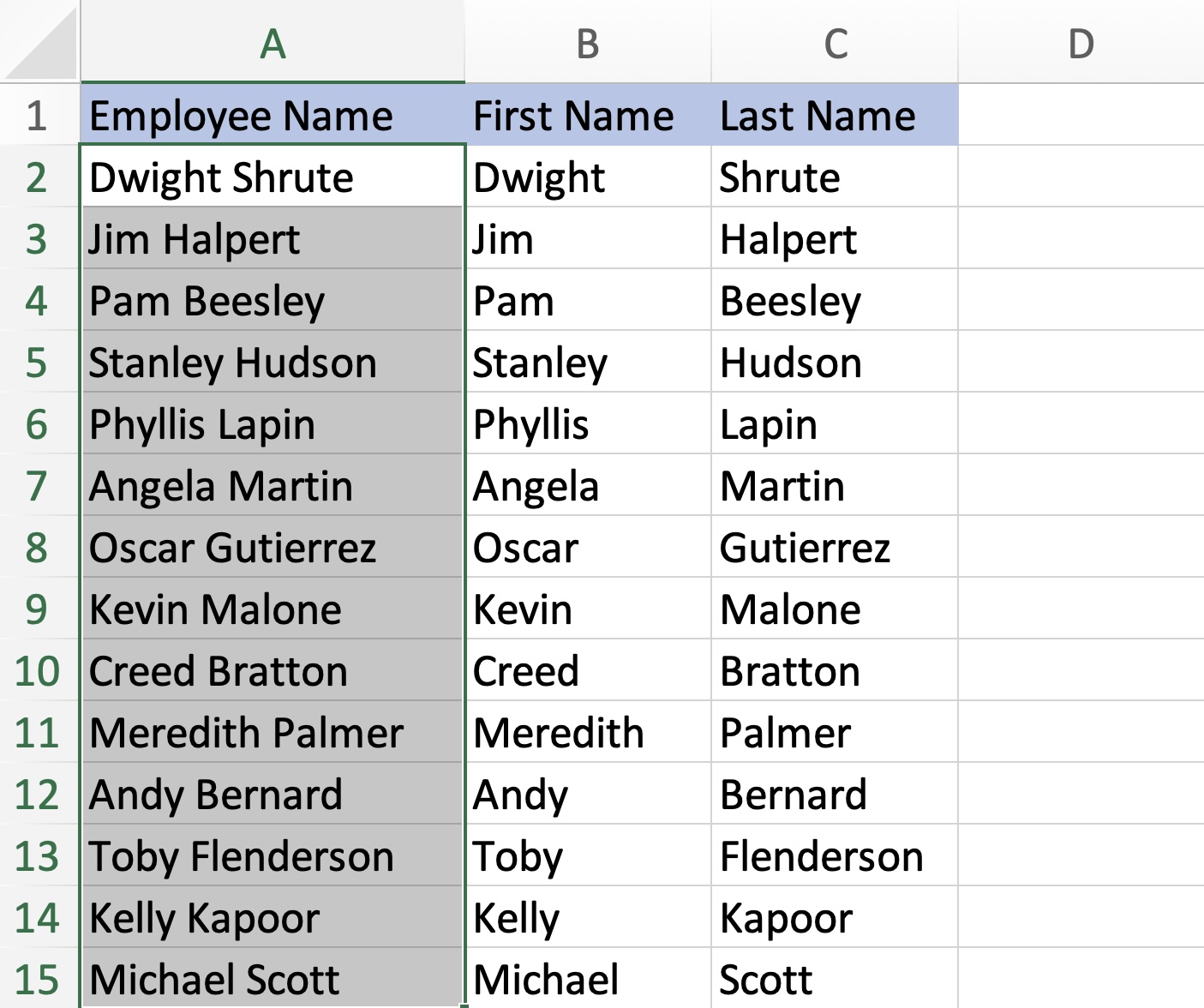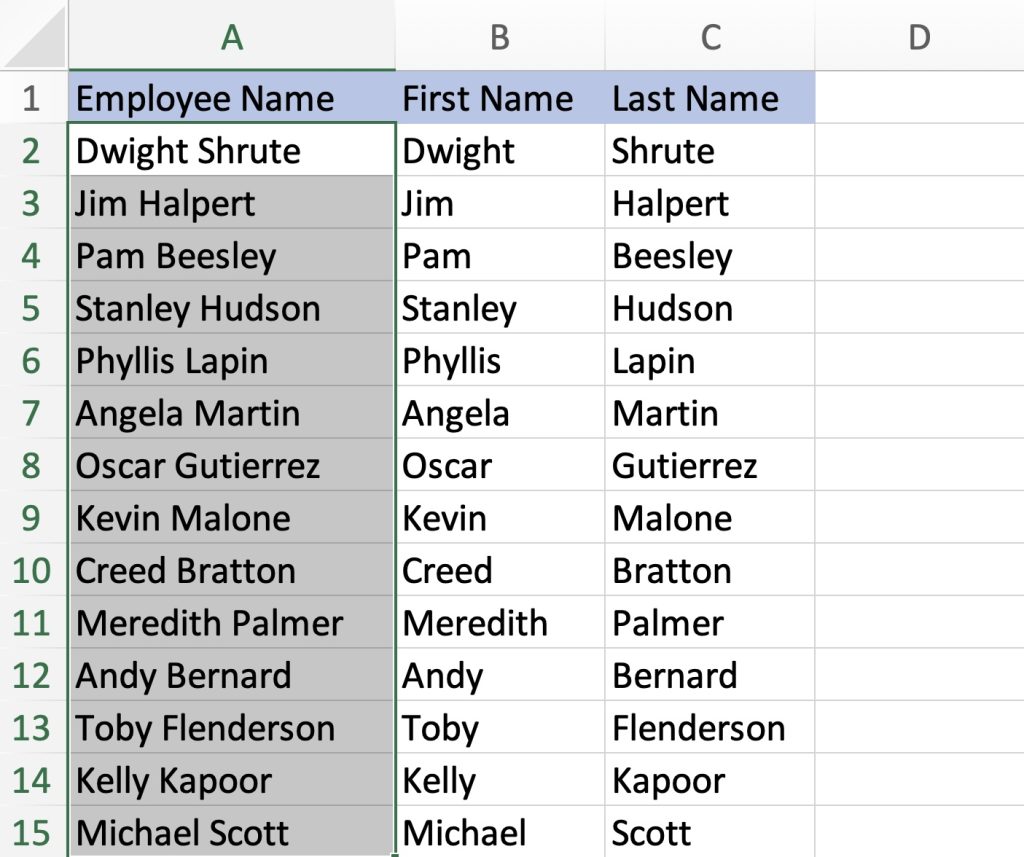 Learn how to Split First & Last Name Using Text to Columns in more detail here!
Hiding Your Worksheet
Right-click on a worksheet tab and select Hide. This can be handy when sharing a workbook and wanting to protect certain data. Right click on the worksheet tab again to Unhide.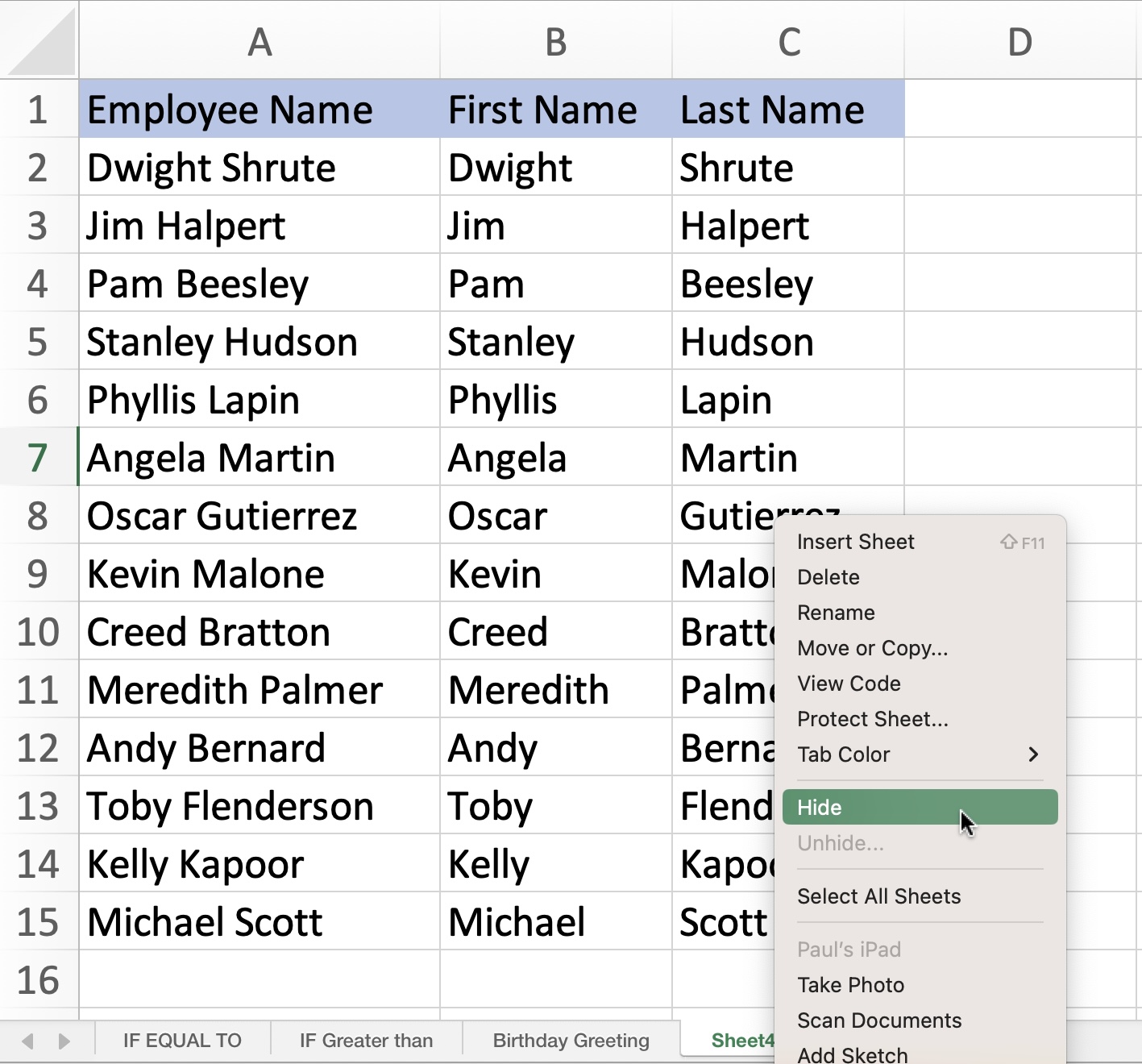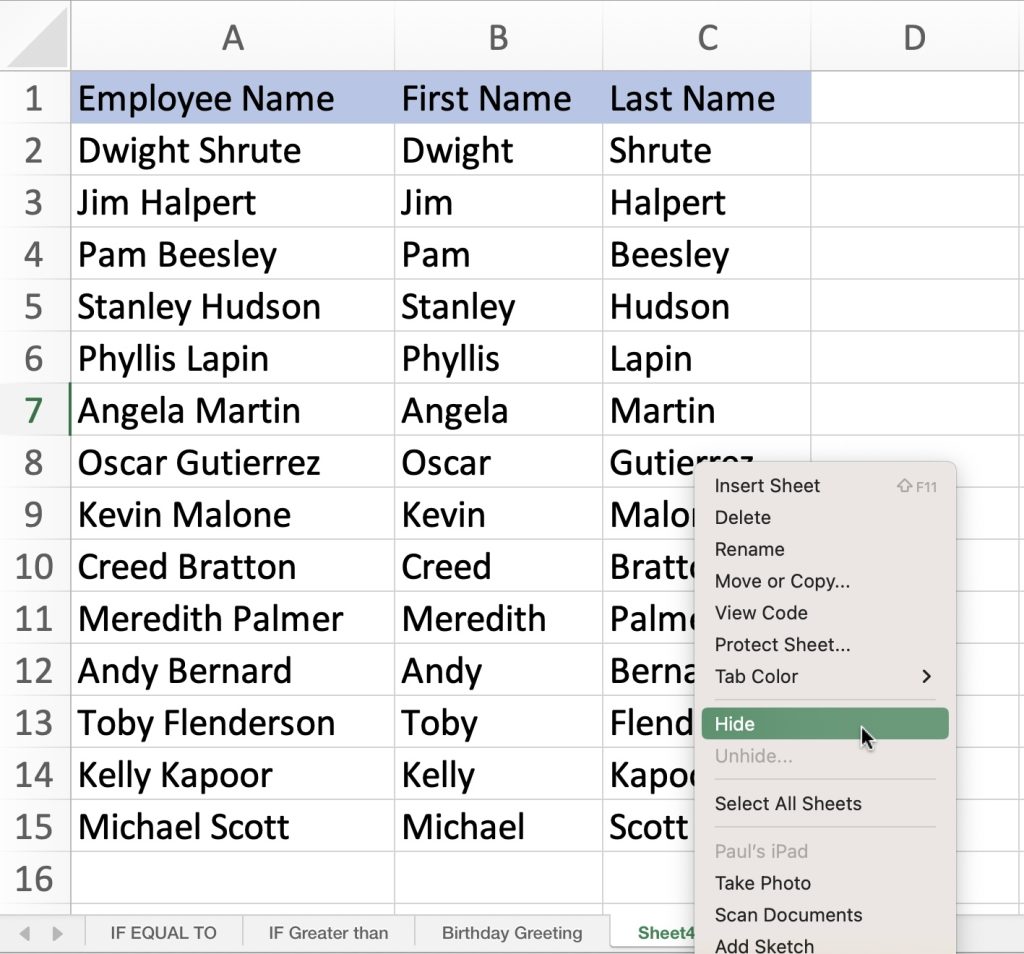 Worksheet Tabs not Visible? Read this tutorial!
Making a Drop-Down Menu
Navigate to Data > Data Validation and choose List. This creates a drop-down menu in a cell, allowing you to choose from predefined options.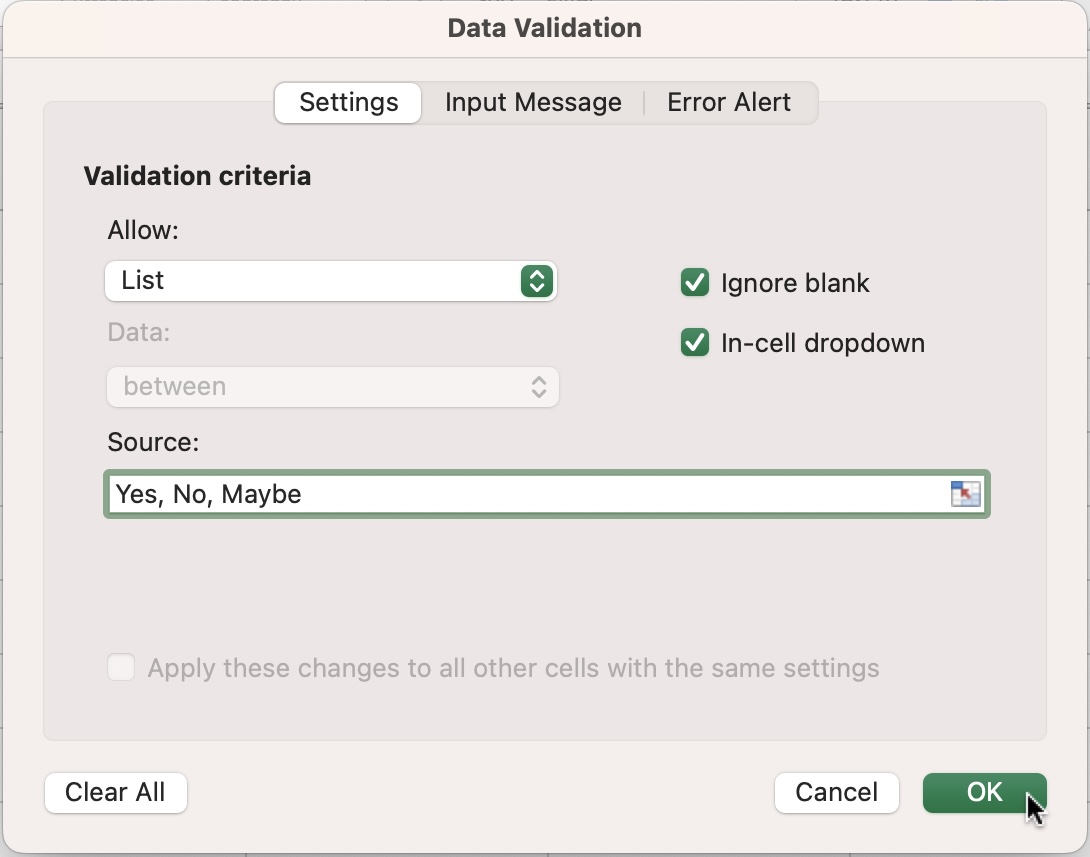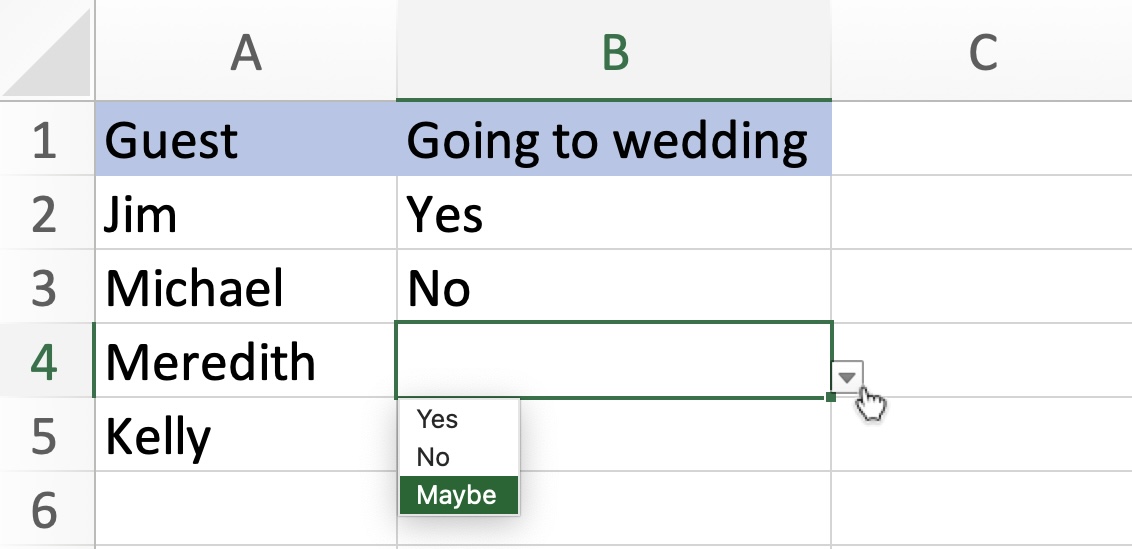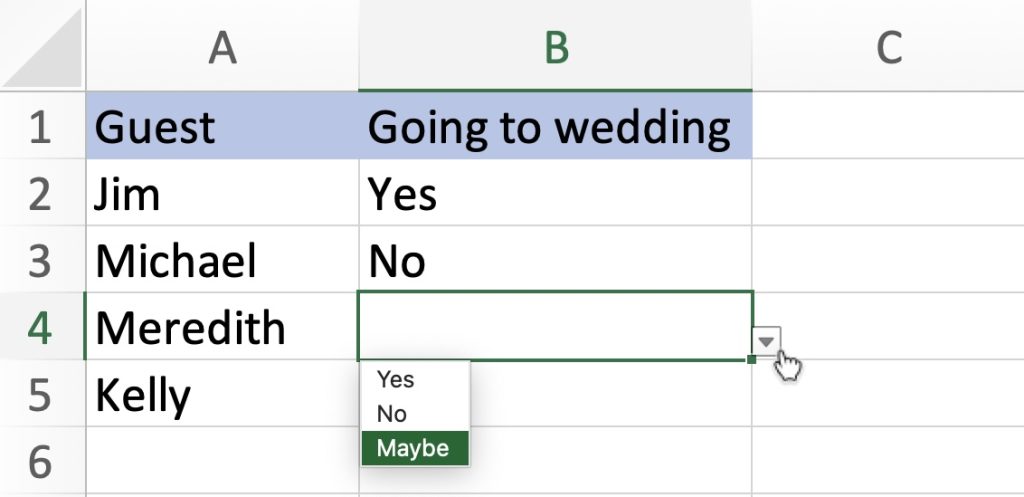 Make an advanced Drop Down Menu In Your Excel Table using this tutorial!
Adding a Screenshot
Go to Insert > Screenshot to quickly add a screenshot of an open window to your Excel sheet. This is useful for incorporating external visuals.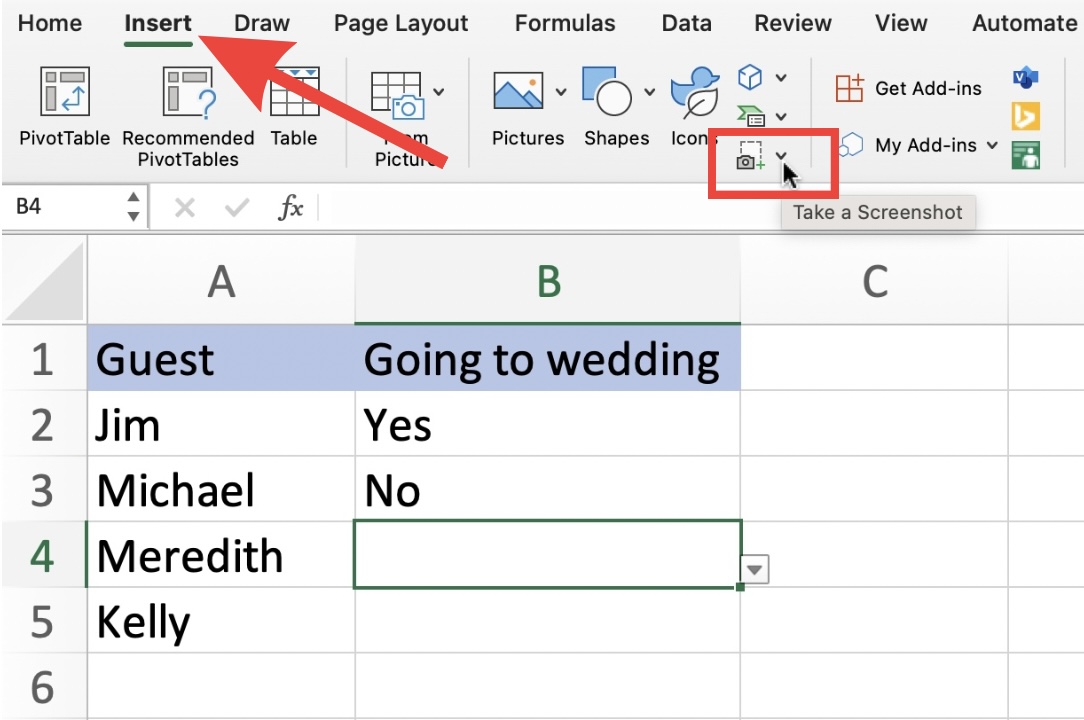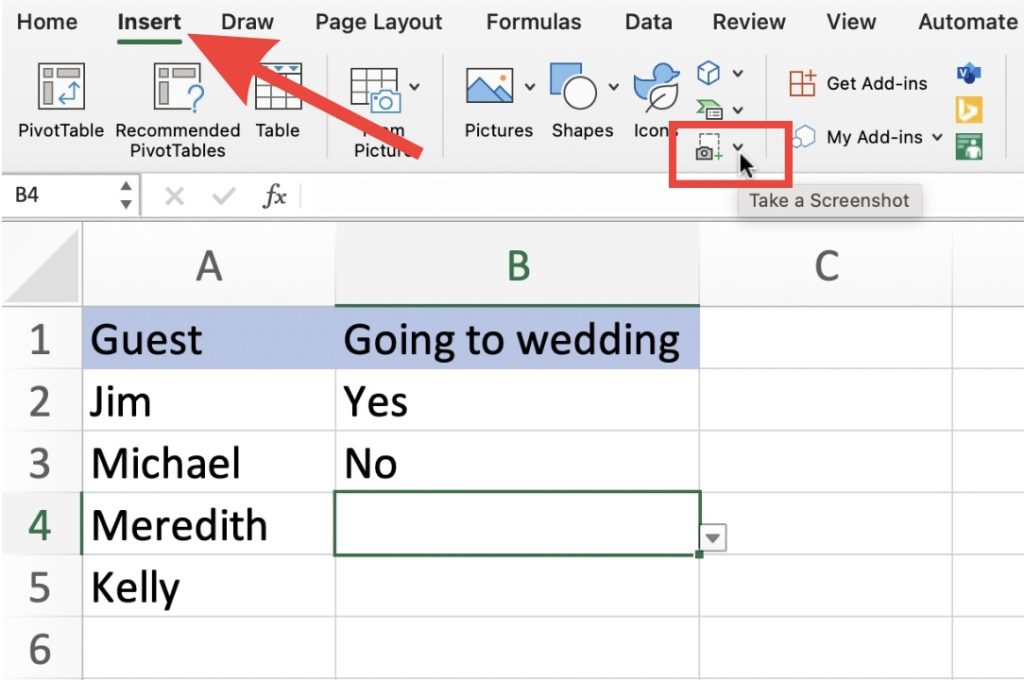 There you have it! Whether you're a rookie or a seasoned spreadsheet vet, Excel's got a bag of tricks that can improve your spreadsheet skills. Get ready to be Excel-lent!