Apart from creating a simple Drop Down Menu/List or Data Validation List, you can expand this concept to include it in your Excel Table or Database.
Watch how to insert a Data Validation List
That way you don't have to do repetitive tasks like entering the same customer over and over again or copying and pasting time and time again.
See how easy it is to implement this in under 1 minute!

STEP 1: Have your list of values ready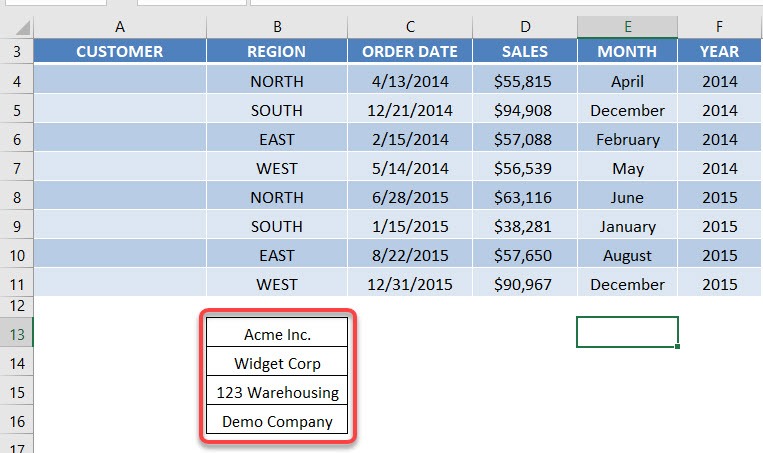 STEP 2: Highlight the area that you want to place your drop down list on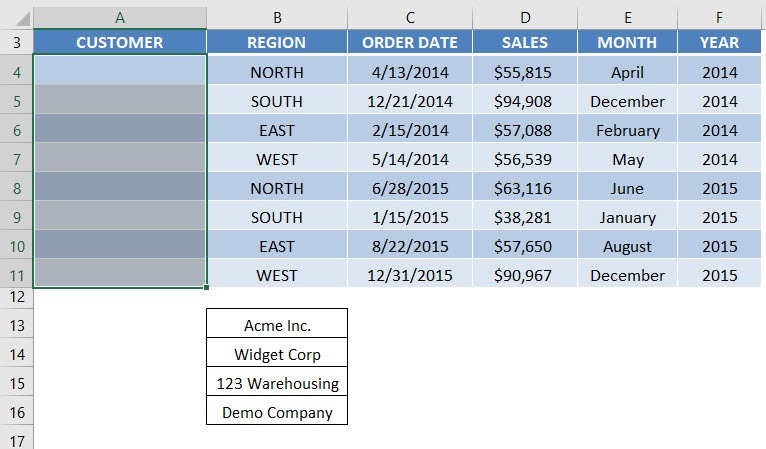 STEP 3: Go to Data > Data Validation

Select List and for the Source, select the list of values for your drop down list. Click OK.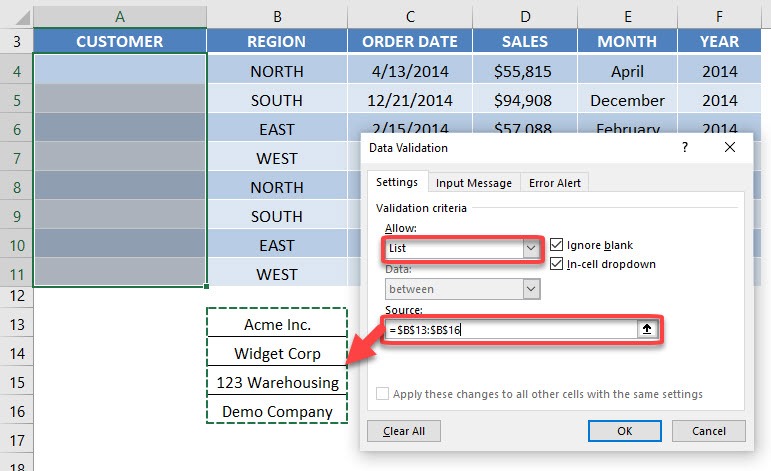 STEP 4: You can test it out now on your table! You can also update the values in your source list and it gets reflected in your drop down list!