One of the coolest features of Excel is to create a drop down list with your data.  It is one of the first things that I learned and use on a daily basis.
You can create a drop down list to eliminate manual entry and re-entry of data, as well as reduce data entry mistakes if you rely on other users entering data.
Data Validation lists can also be used on a form or a template where external users can choose from the drop down list to enter their choices.
Want to know how to use the Excel Data Validation?
*** Watch our video and step by step guide below with free downloadable Excel workbook to practice ***
Watch it on YouTube and give it a thumbs-up!
STEP 1: Click on the cell that you want to enter your list in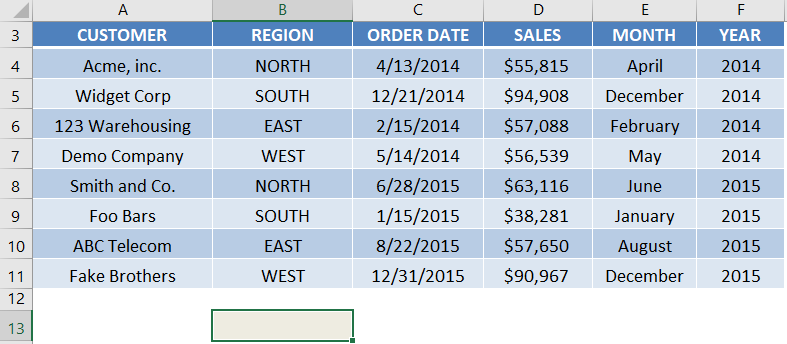 STEP 2: Go to the ribbon and choose Data > Data Validation > List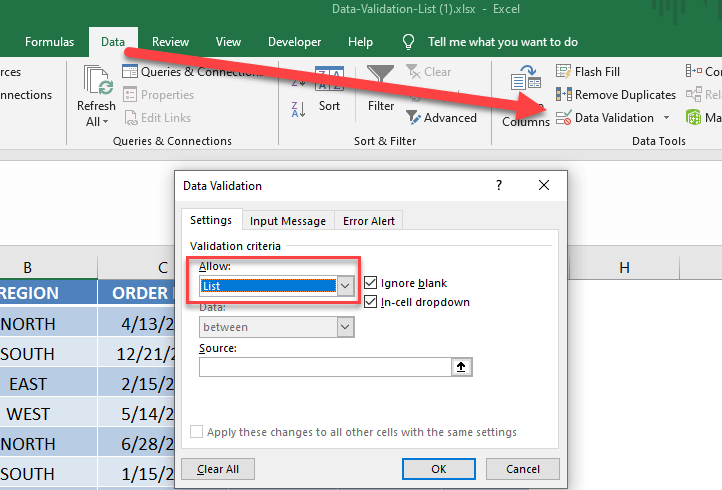 STEP 3: Click in the Source box and select the range that includes your list of text/values and press OK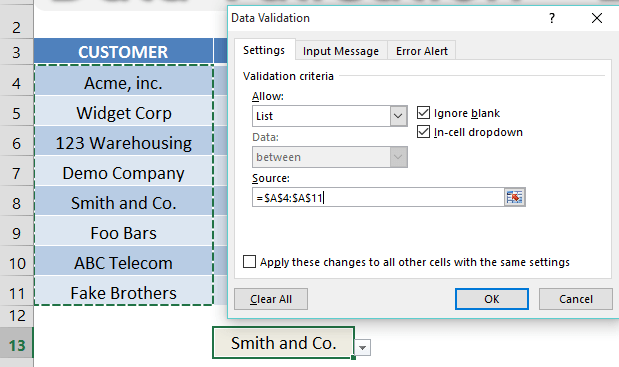 Helpful Resource: