With Excel Charts, it is very easy to create Trendlines for your data.  Trendlines show which direction the trend of your data is going, and gives you the trajectory as well.
Want to know how to add trendlines to your Excel Charts?
*** Watch our video and step by step guide below with free downloadable Excel workbook to practice ***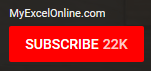 In this example, I show you how easy it is to insert a Trendline using an Excel Line Chart.
STEP 1: Highlight your table of data, including the column headings: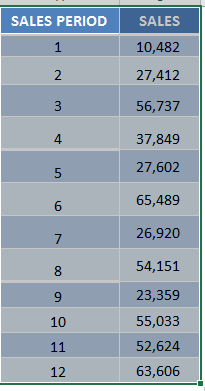 Go to Insert > Recommended Charts (Excel 2013 & 2016)

Go to Insert > Line > 2-D Line (Excel 2010)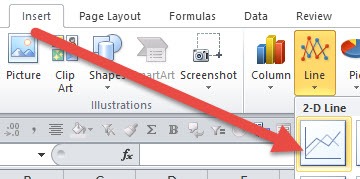 STEP 2: Select All Charts > Line > OK (Excel 2013 & 2016)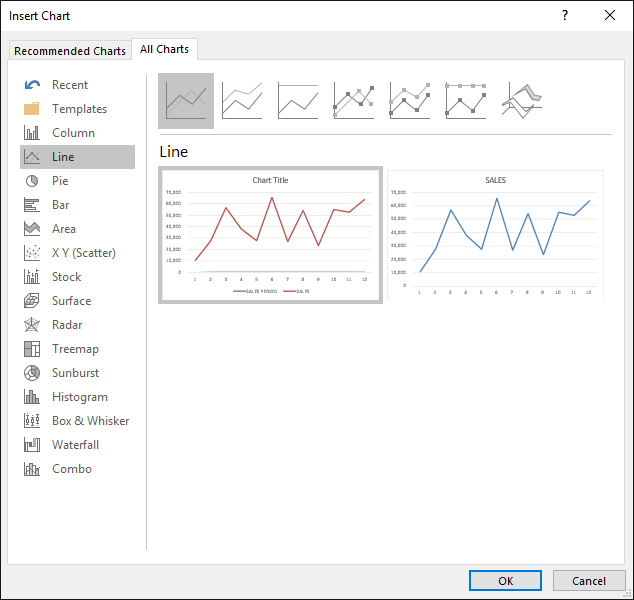 STEP 3: Right click on the line of your Line Chart and Select Add Trendline.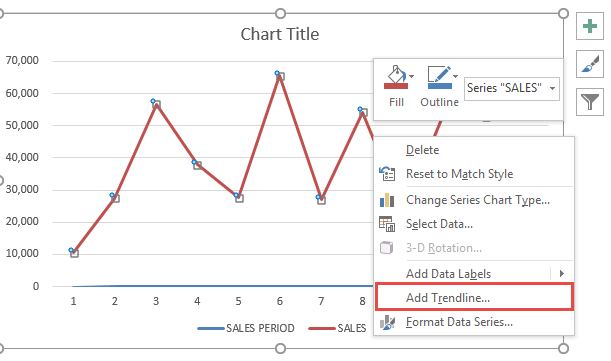 STEP 4: Ensure Linear is selected and close the Format Trendline Window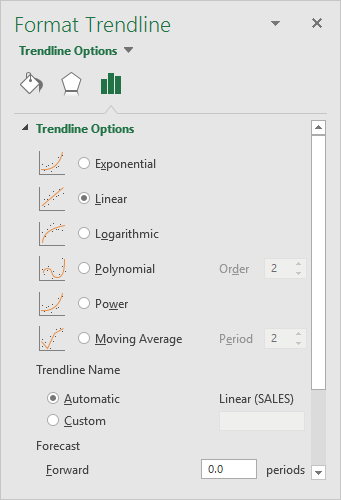 Now you have your Trendline in your chart, and you can predict on where the trajectory is going in the succeeding periods: