Radar Charts in Excel are very handy to show a rating on several performance areas.
When I had to give out performance reviews, it was a very helpful snapshot for me to show to my colleagues how their performance was compared to last year!
Here is an example of a table with several ratings: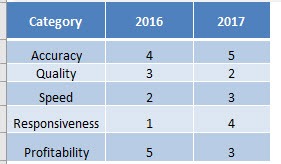 In this example I show you how easy it is to insert a Radar Chart using Excel.
STEP 1: Highlight your table and go to:
Insert > Recommended Charts (Excel 2013 & 2016)
Insert > Other Charts (Excel 2007 & 2010)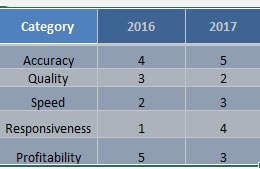 STEP 2: Select All Charts > Radar > Radar with Markers > OK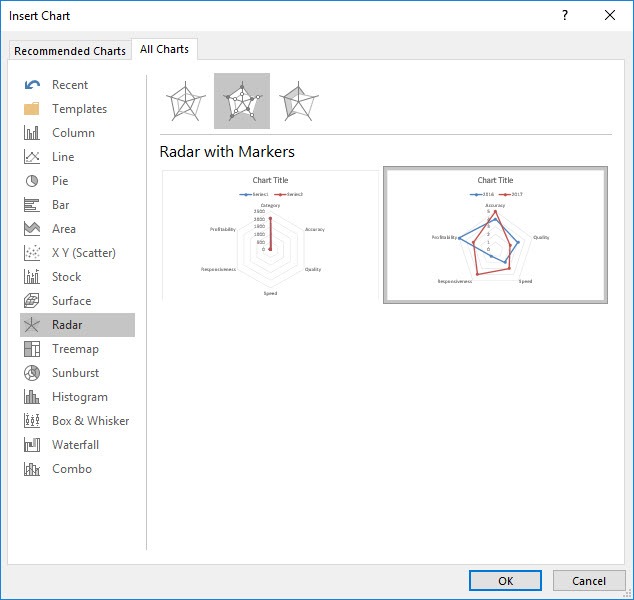 STEP 3: Now you have your Radar Chart.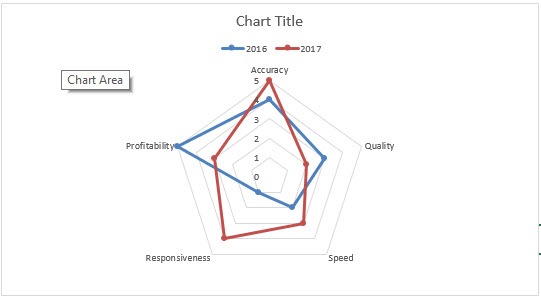 Now you can use your radar chart to convince your own boss that your performance has skyrocketed this year!
HELPFUL RESOURCE: