After you have finished setting up your Pivot Table, it is very easy to change the data source in case you made a mistake or just need to change it. Let me show you how to do it in a couple of steps!
Exercise Workbook:
---
Let us go over our current Pivot Table and select any cell inside it: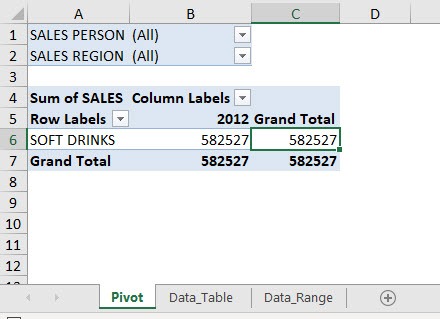 STEP 1: Let us check out the current data source. Go to PivotTable Analyze > Data > Change Data Source

STEP 2: You can see that our current setup is incorrect as it covers only a part of a Data Range. Let us fix that!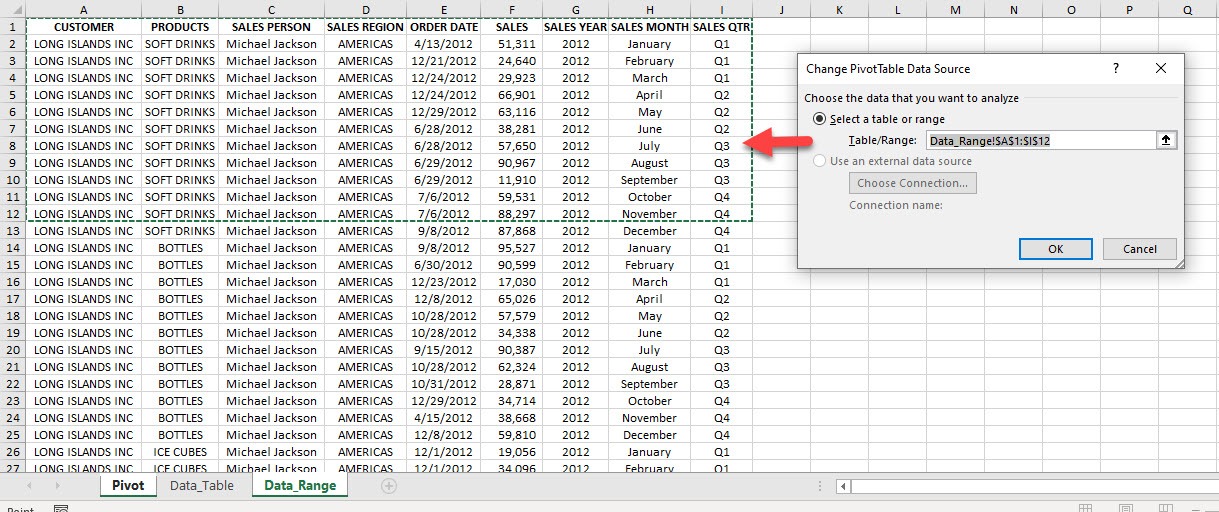 STEP 3: It is better to always use an Excel Table as your data source so that when you update your data it will be always included inside your data source.
Go to the Data_Table worksheet and select the entire data table (you can use the CTRL+A keyboard shortcut to select the table).
Click OK.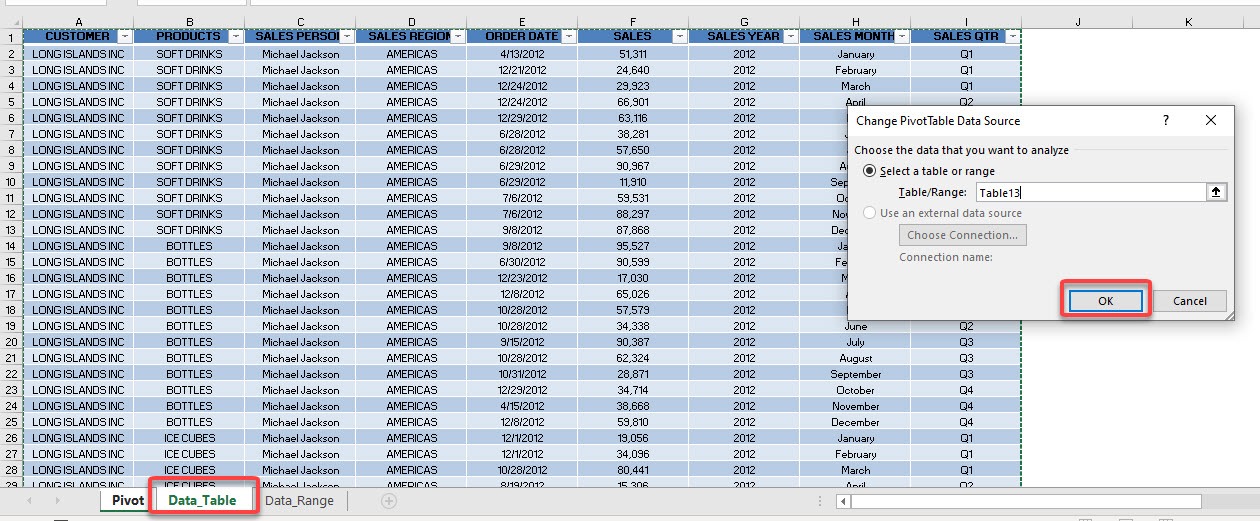 And your Pivot Table is now reflecting the new data source!