You have tried out Pivot Charts and have done the hard work of creating a Pivot Chart from your Pivot Table. What if you wanted to create another Pivot Chart based on the same Pivot Table? You can quickly copy a Pivot Chart!
Here we have our Pivot Table and Pivot Chart ready:

See how you can do this in just a couple of steps.
STEP 1: Right Click in your Pivot Chart and go to Copy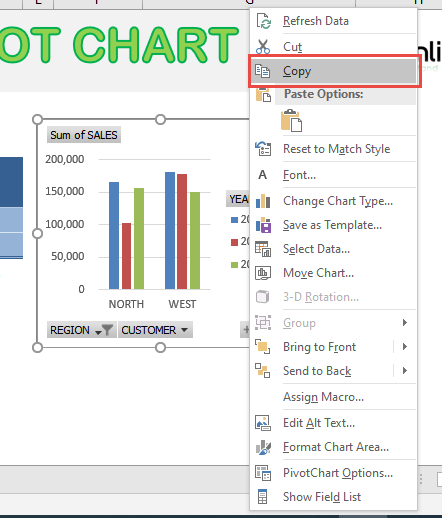 STEP 2: Right click on a blank spot and select the first Paste Option
STEP 3: Click on the new Pivot Chart then go to PivotChart Tools > Design > Type > Change Chart Type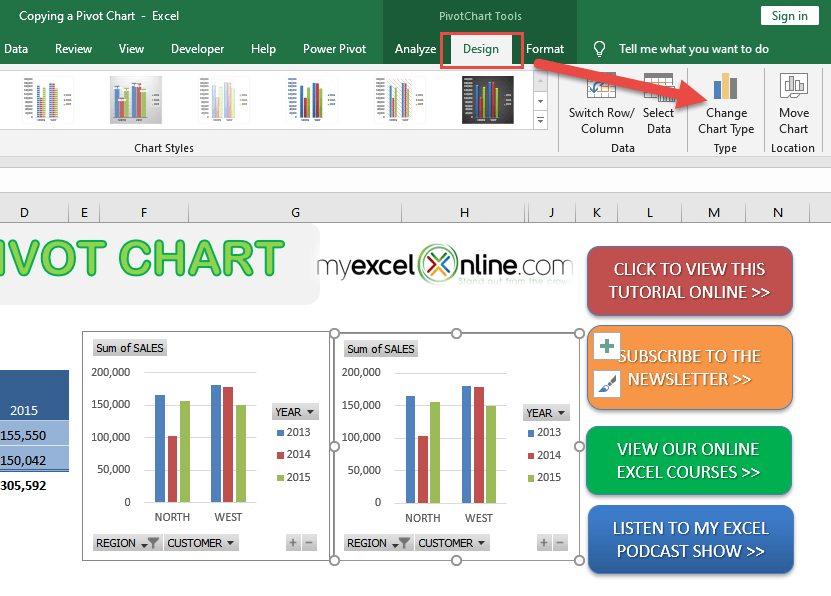 STEP 4: You can select a different chart type that you prefer. Click OK.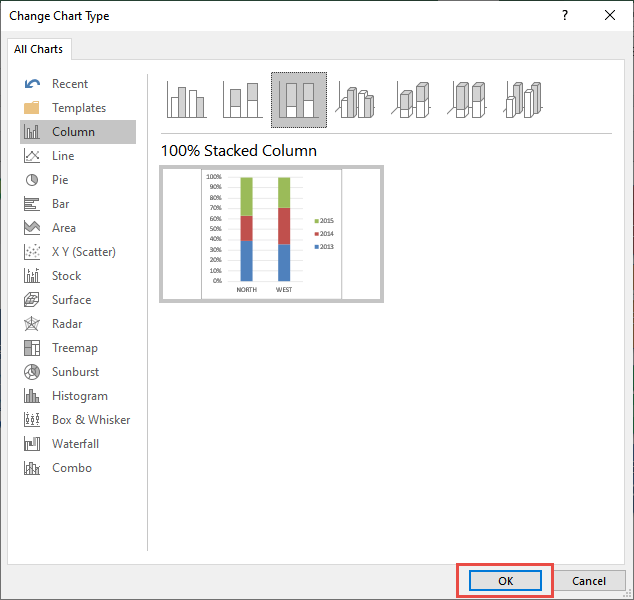 You now have your new Pivot Chart and changed its type!

How to Copy a Pivot Chart
Helpful Resource: