Pivot Charts in Excel are an extension of a Pivot Table and they show its values in a graphical representation.  So when you filter a Pivot Table, the Pivot Chart updates accordingly.
To insert a Pivot Chart you need to click in your Pivot Table, go to the PivotTable Tools tab in the Ribbon and choose Pivot Chart.  Below I show you how easy this can be achieved and in a few clicks you can turn dull information in to colorful insight!
Here is our Pivot Table: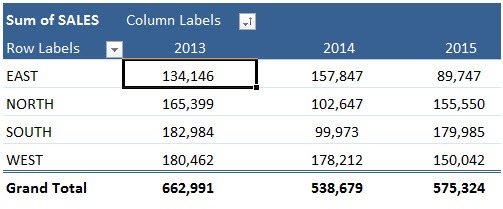 STEP 1: Click on your Pivot Table and go to Options > PivotChart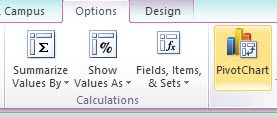 STEP 2: Select a Chart type and click OK.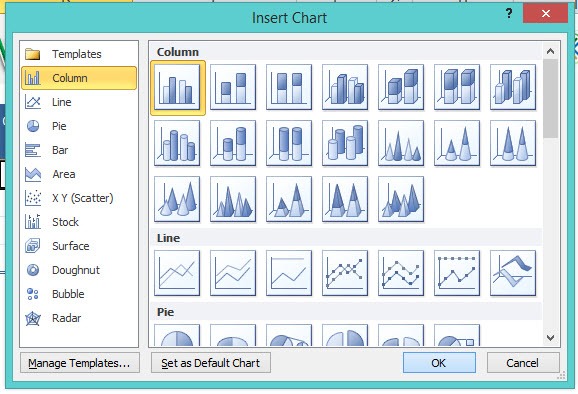 You now have your cool Pivot Chart!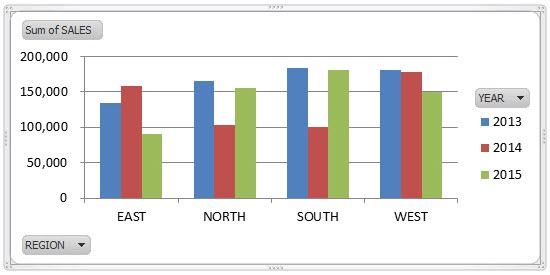 Helpful Resource: