Waterfall Charts are one of the many new Charts available only in Excel 2016.
They are very popular in the current corporate environment as they graphically show the positive and negative movements within your Monthly Net Profit or Cash Flow.
When I was working at General Electric, I had to create these charts on a monthly basis using formulas….outch!
Waterfall Charts are very useful in that they show how the initial value e.g. January Income, is affected by a series of positive and negative expenses.
In this example I show you how easy it is to insert a Waterfall Chart using Excel 2016.
NB: If you do not have Excel 2016 installed, there are a couple of great Excel add-ins that allow you to insert these charts in Excel 2013 and prior:
The Waterfall Chart Creator by TheSpreadsheetGuru
Peltier Tech Charts for Excel by Jon Peltier
Want to know how to create a Waterfall Chart?
*** Watch our video and step by step guide below with free downloadable Excel workbook to practice ***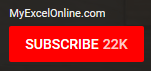 STEP 1: Enter the values in your workbook with the Starting Total e.g. January Income.
Then add the positive and negative values, like direct & indirect expenses.
Finally enter the Ending Total e.g. February Income, which will Sum all of the above values.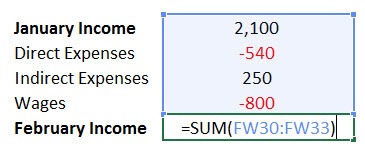 STEP 2: Highlight all the data and go to Insert > Recommended Charts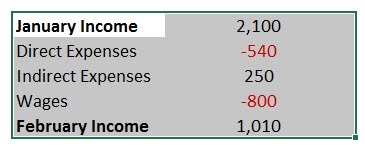 STEP 3: Select All Charts > Waterfall > OK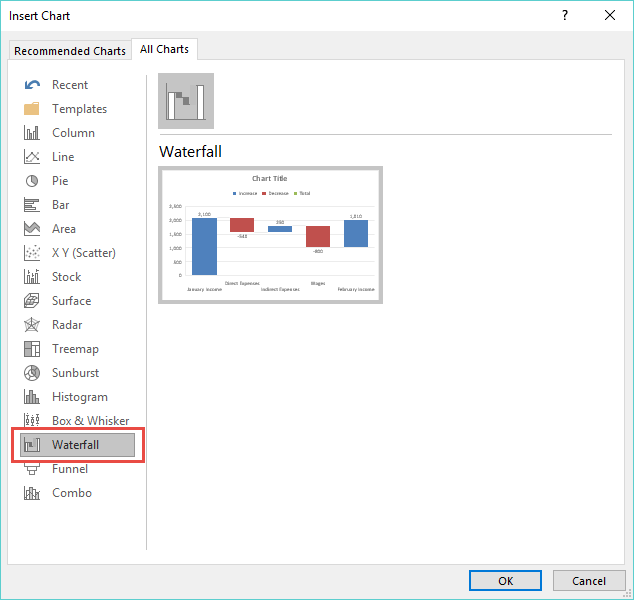 STEP 4: Double Click on the Starting Totals column (e.g. January Income) and this will bring up the Format Data Point dialogue box.
"Check" the Set as Total box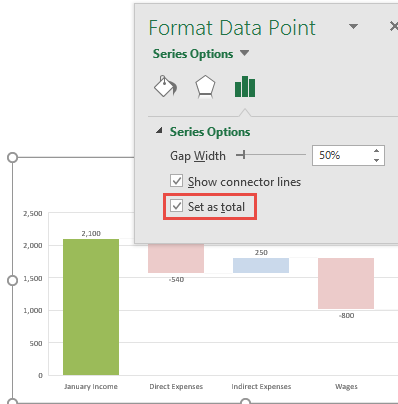 NB: This will set this column's value so it starts on the horizontal axis at zero and will not "float"
STEP 5: Now select the Ending Total with your mouse and once again, "Check" the Set as Total box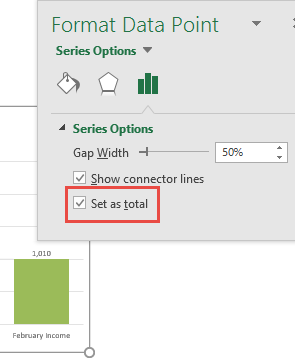 Now you have your beautiful looking Waterfall chart and you can quickly point out to your management where the variances have occurred…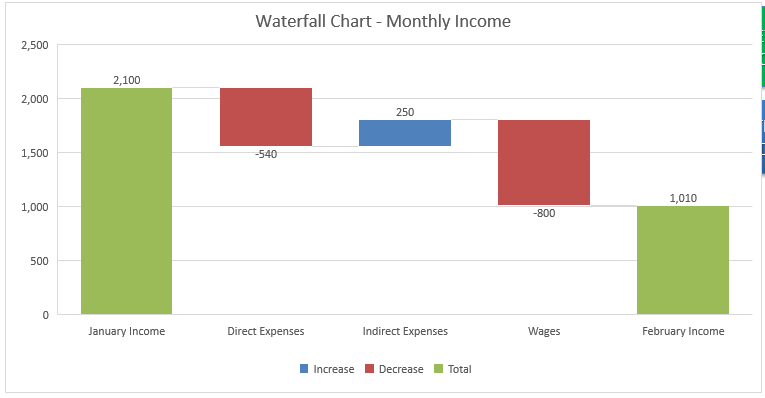 HELPFUL RESOURCE: