The Advanced Filter allows you to filter unique records and copy them to another location outside the data set.  This is useful when you want to use a filtered list for further analysis.
This can also be achieved by using a Pivot Table.  Placing a Field in the Row Labels will show unique values.  From there you can copy and paste outside the Pivot Table.

STEP 1: We want to create a list of unique values of the REGION column
Go to Data > Sort & Filter > Advanced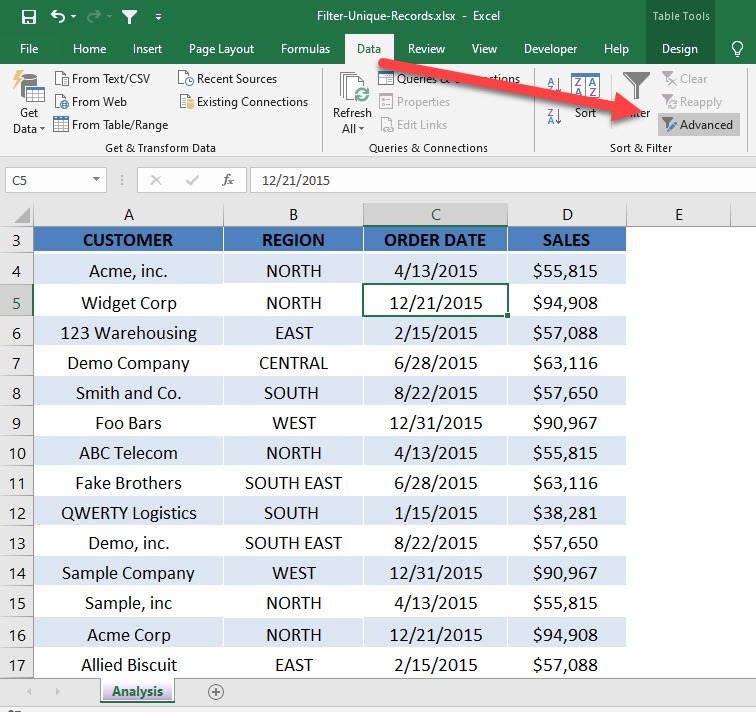 STEP 2: Select the following:
Copy to another location – this will create the unique list on your chosen location
List range – select the Region column and include the column header
Copy to – place it in a cell where you want the unique list to be generated
Unique records only – make sure this is ticked to create a unique list
Click OK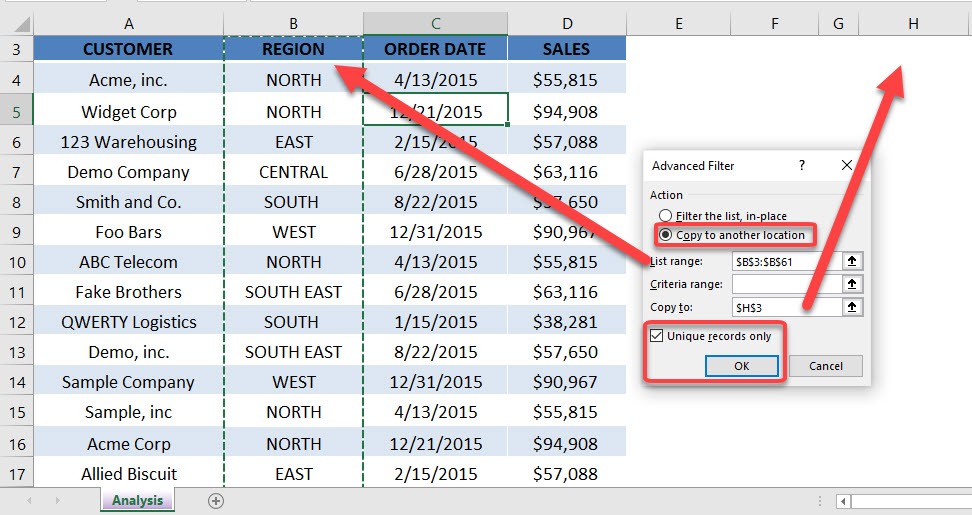 You now have your list of unique values generated!