Let's put yourself in my place for a second.
It was a dark, rainy night in Dublin city and I was working overtime…again!
I downloaded a report with lots of transnational data.  Time of Sale in one column and Sales in another, among other columns.
I wanted to get the Sales numbers by the hour, so that I could understand which part of the day had the best sales and which is the slowest time of the day.
Grouping these would take a ton of effort!
Thankfully there is the Pivot Table way, which is quick and reduces the risks of making any errors….and it makes updating the report easily with any new additional data!
In the example below I show you how to get the Sales Grouped by Time:

STEP 1: Insert a new Pivot table by clicking on your data and going to Insert > Pivot Table > New Worksheet or Existing Worksheet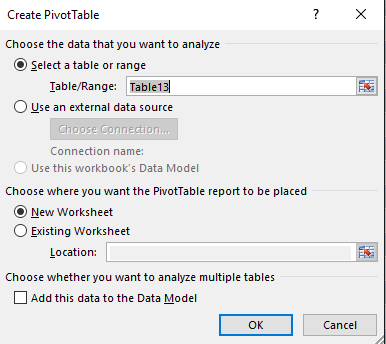 STEP 2: In the ROWS section put in the Time of Sale field.
Notice Excel will automatically Group the Time of Sale field in Excel 2016 (a new feature):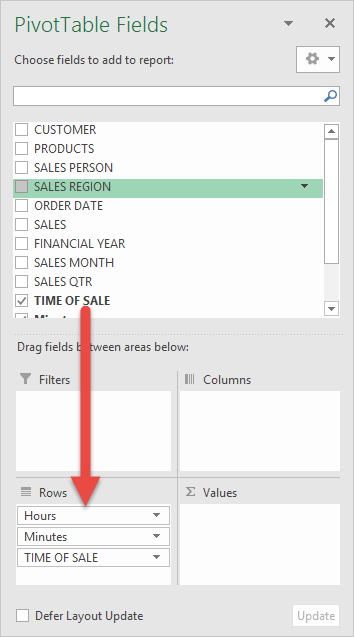 STEP 3: Right click on any Row item in your Pivot Table and select Group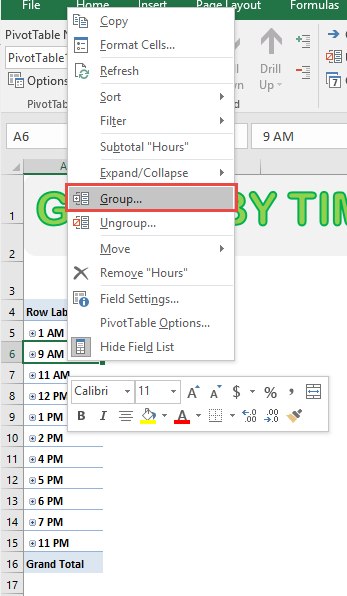 STEP 4: It was able to determine our time range (minimum time and maximum time).
Make sure only Hours is selected (blue highlight).
This will group our times by the Hours only.  Click OK.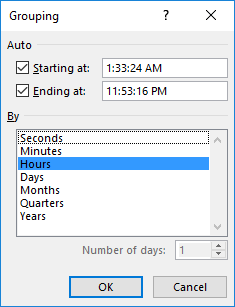 STEP 5: In the VALUES area put in the Sales field. This will get the total of the Sales for each hourly range you have defined: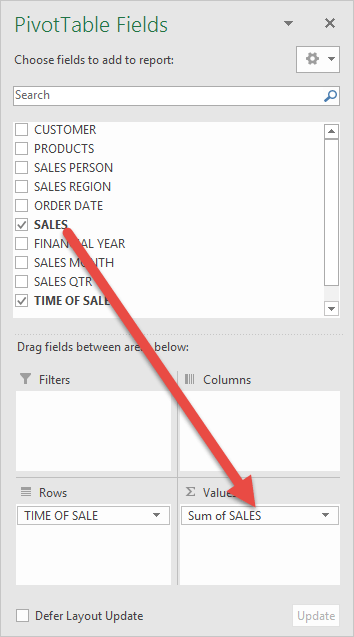 Now we have our sales numbers grouped by the hour, notice that we can improve the formatting: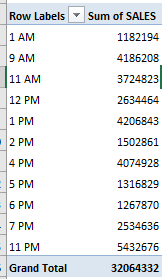 STEP 6: Click the Sum of SALES and select Value Field Settings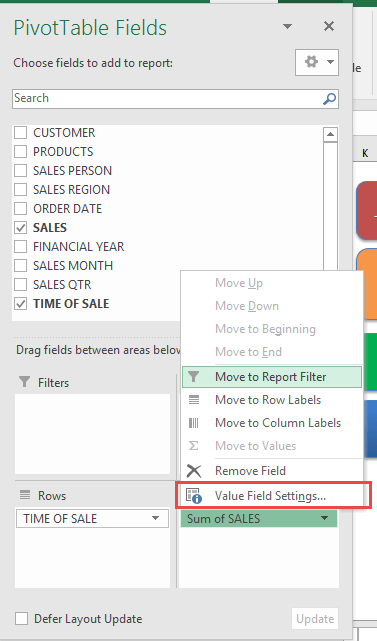 STEP 7: Select Number Format
STEP 8: Select Currency. Click OK.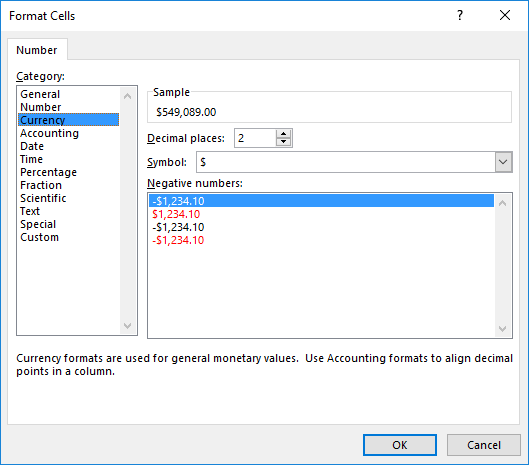 You now have your total sales for each hourly period!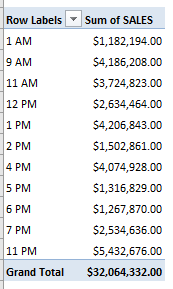 Extra Tip: You can Right Click on any Sales value in the Pivot Table and select Sort > Largest to Smallest.  This will show you the part of the day that has the most sales at the top!
HELPFUL RESOURCE: