A Pivot Table allows you to Group your transactional sales values by any range that you want.  You can then summarize each sales group and see the total sales and the number of transactions that they have produced.  This is useful for pricing analysis.

This is our set of data that we will use: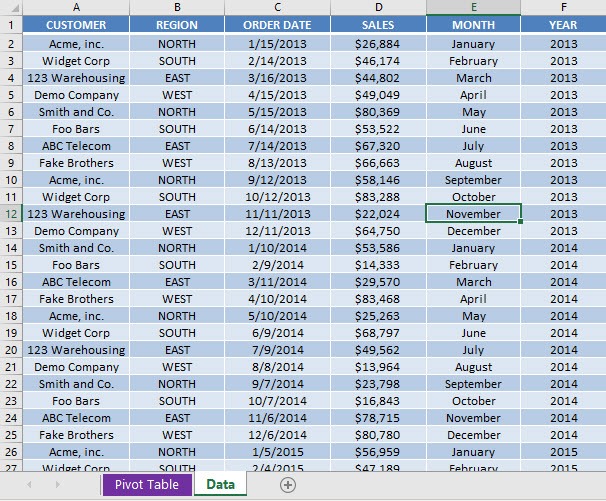 STEP 1: Drop Sales into Rows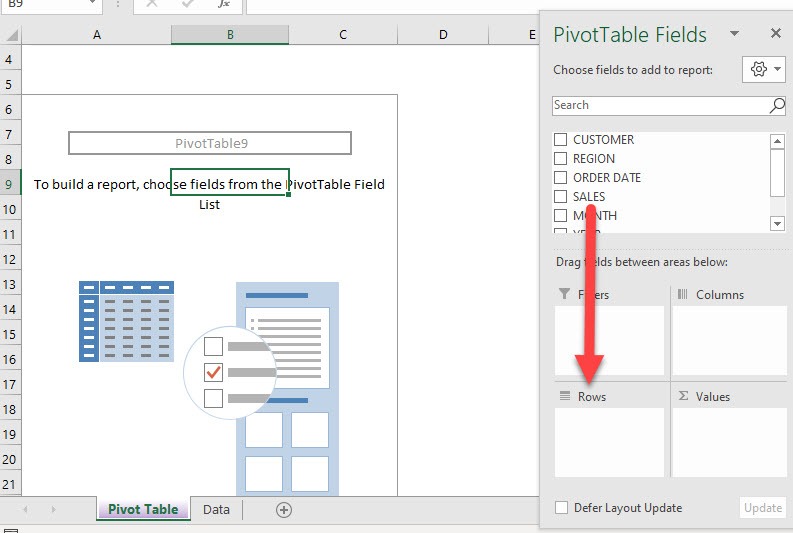 STEP 2: Right click on your Pivot Table and select Group
STEP 3: You can start and end at any value. Click OK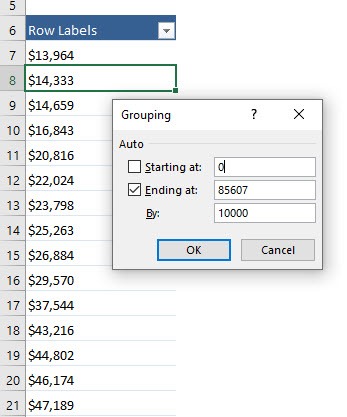 STEP 4: Once the groupings are in place, drag Sales into Values twice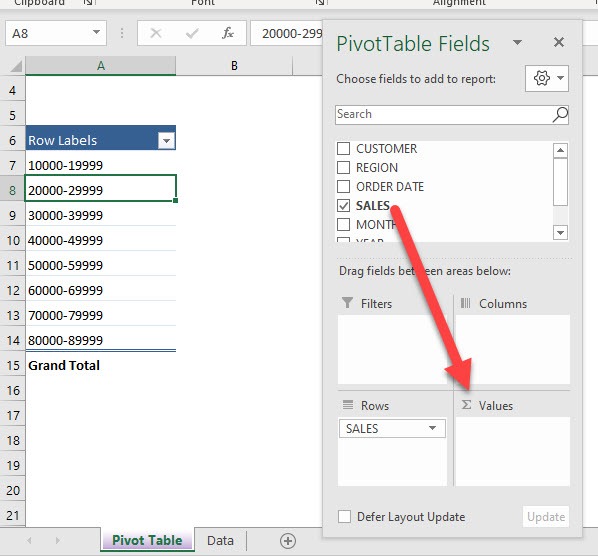 STEP 5: Right click on the first Count of Sales column and select Summarize Values By > Sum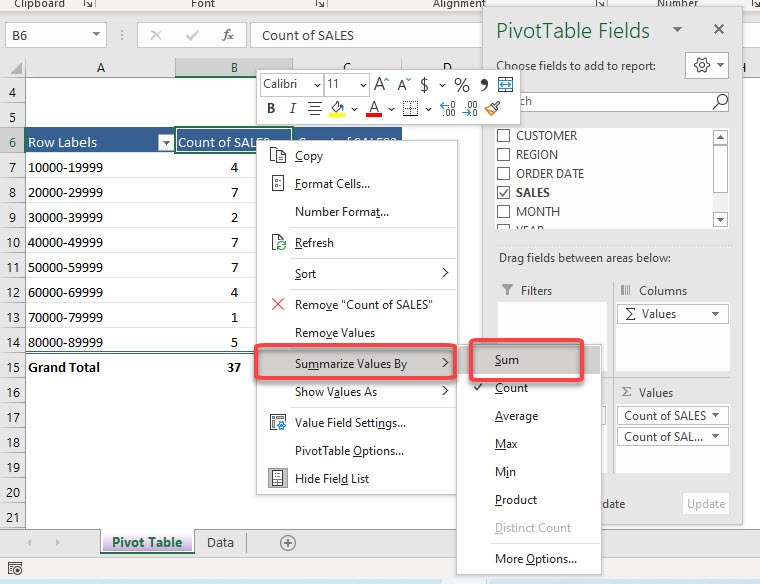 You now have your grouped sales data ready!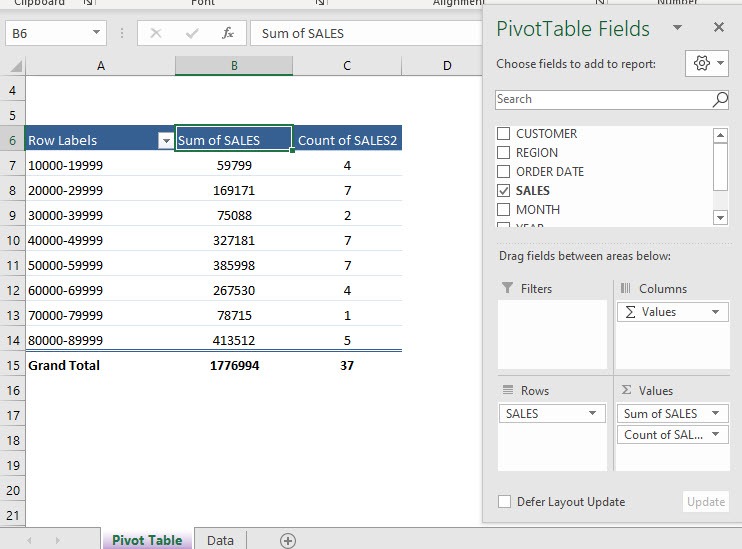 Helpful Resource: