You have tried out Pivot Charts and have created one from an existing Pivot Table. Did you know that you can insert a pivot chart straight from the data source?
See how you can do this in just a couple of steps.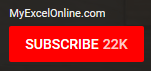 DOWNLOAD EXCEL WORKBOOK
STEP 1: Select your data source. Go to Insert > Charts > PivotChart > PivotChart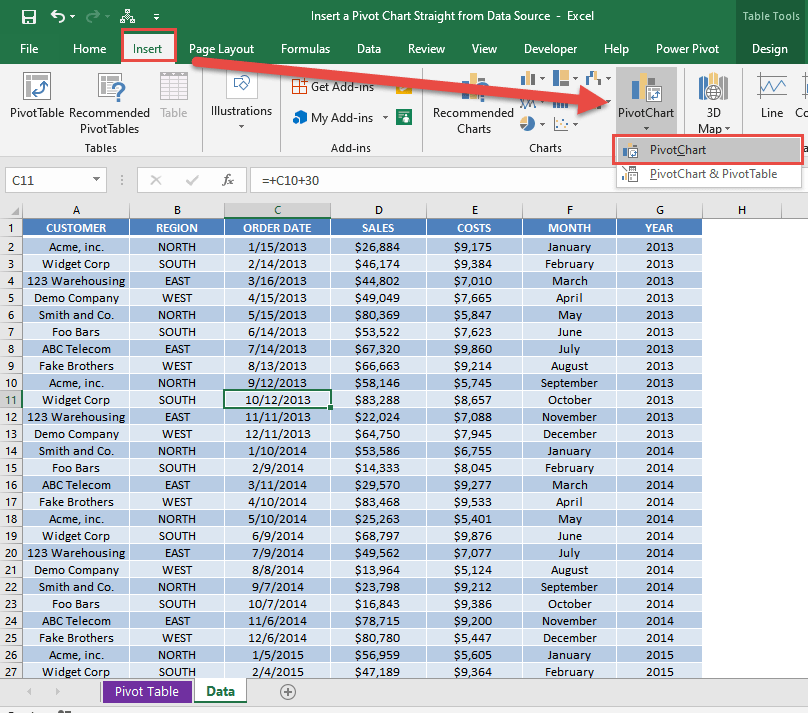 STEP 2: Select Existing Worksheet and pick a spot to place your Pivot Chart on. Click OK.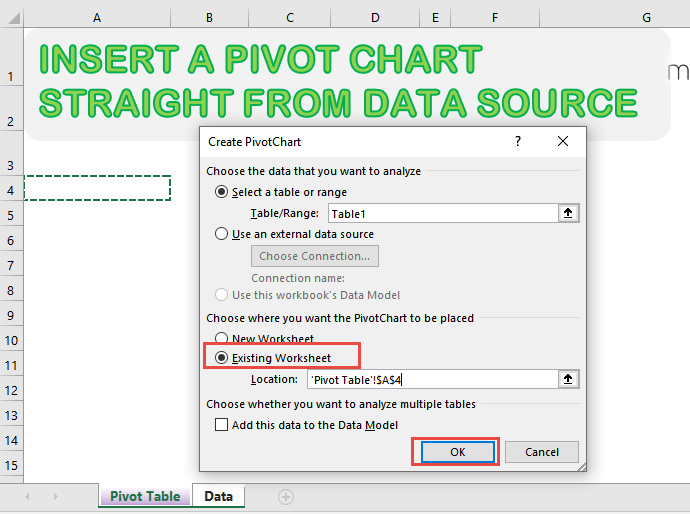 STEP 3: Let us quickly setup our Pivot Chart. Set the following:
Axis: Region and Year
Values: Sales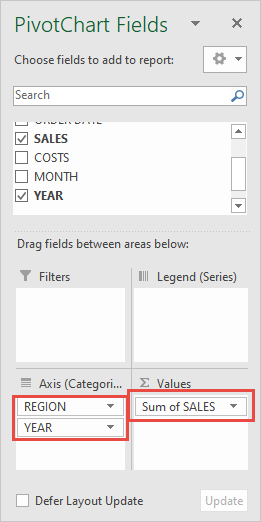 You now have your Pivot Chart straight from the data source!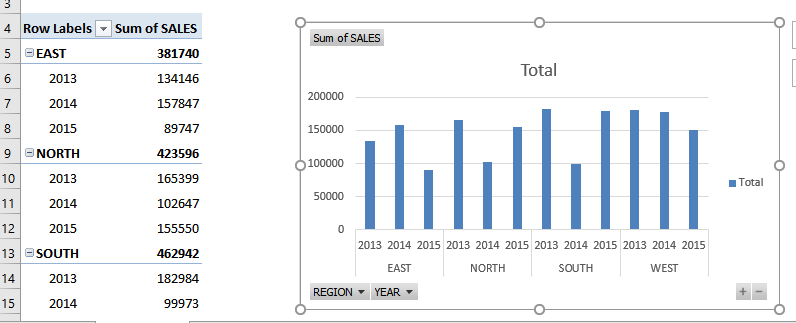 How to Insert a Pivot Chart Straight From Data Source
Helpful Resource: