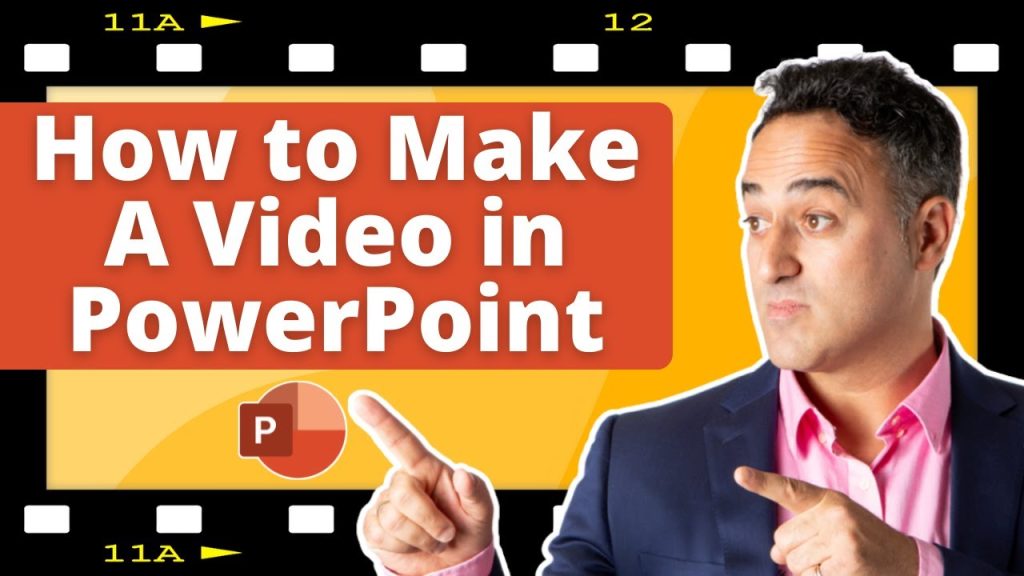 In this article, we will cover how to make a video in Microsoft PowerPoint. We will go over how to export a video recording, how to record yourself giving a presentation, how to record screen markings, how to find the recorded PowerPoint video file, and MORE!
Here are the steps to How Make a Video in Microsoft PowerPoint –
Let's look at each of these ways thoroughly!
Watch this video on How Make a Video in Microsoft PowerPoint on YouTube and give it a thumbs-up!
How to Get to the Video Recording Window from Microsoft PowerPoint
Go to the Slide Show ribbon, go to Record, and select From Beginning.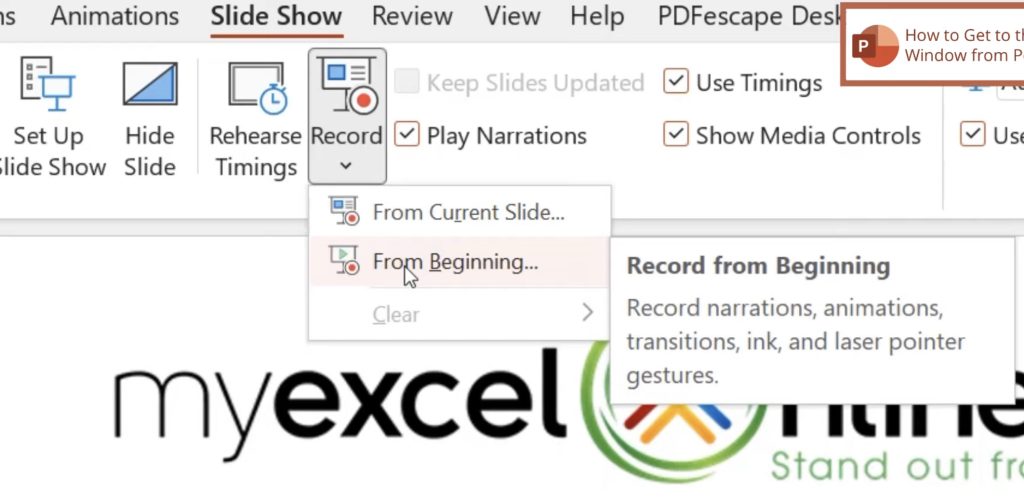 The Video Recording Window Options in Microsoft PowerPoint
You will be presented with some editing options. Down below you can use the pen to aid you in your presentation.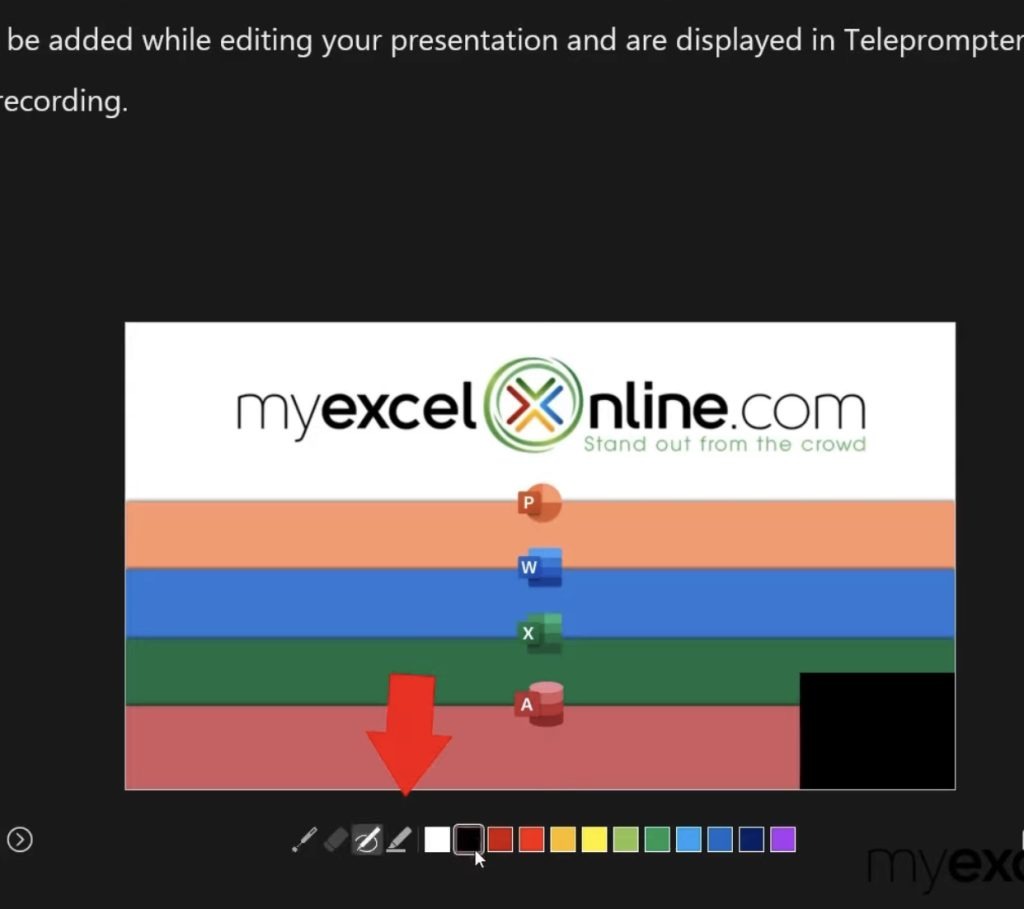 Under Views, you can choose which interface you prefer. The Teleprompter allows you to have some notes to read while doing the presentation.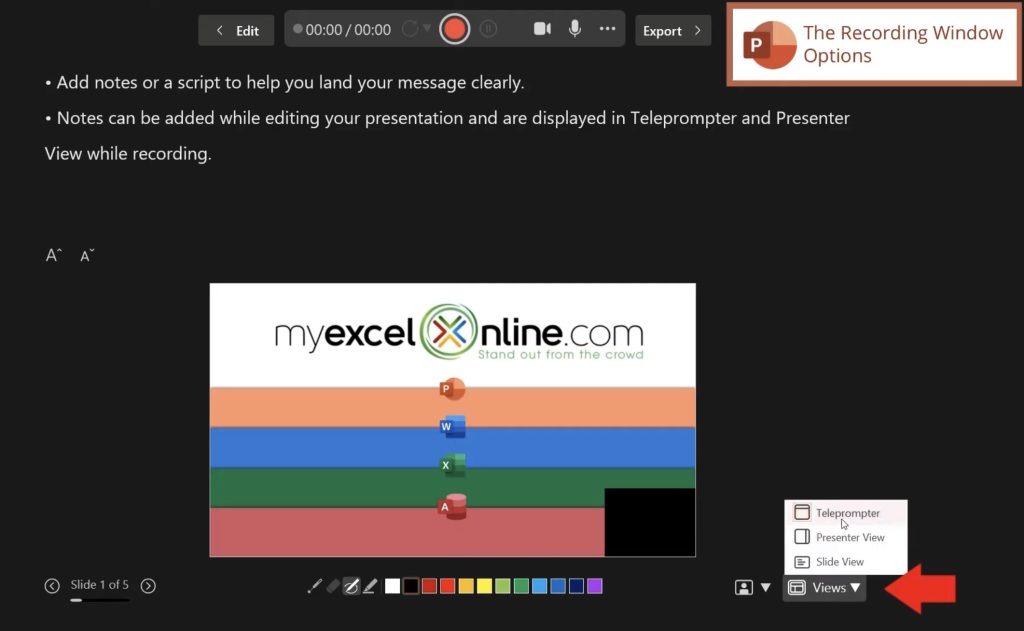 The Presenter View allows you to see the next slide coming up.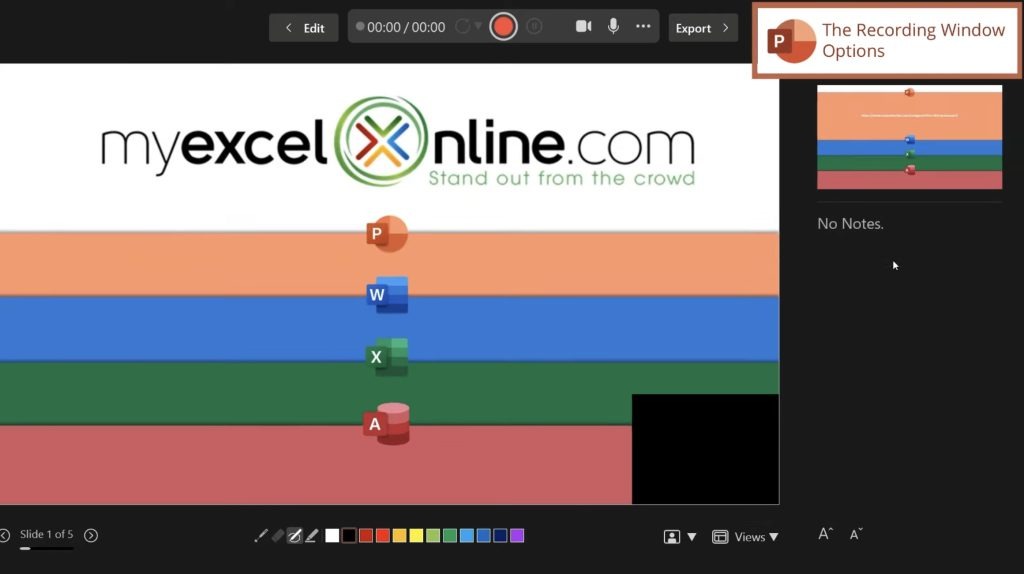 In our case, we will use the Slide View, which allows you to view the slides in real-time.
Recording a Video in Microsoft PowerPoint
Hit the Record button on the top and a countdown will commence.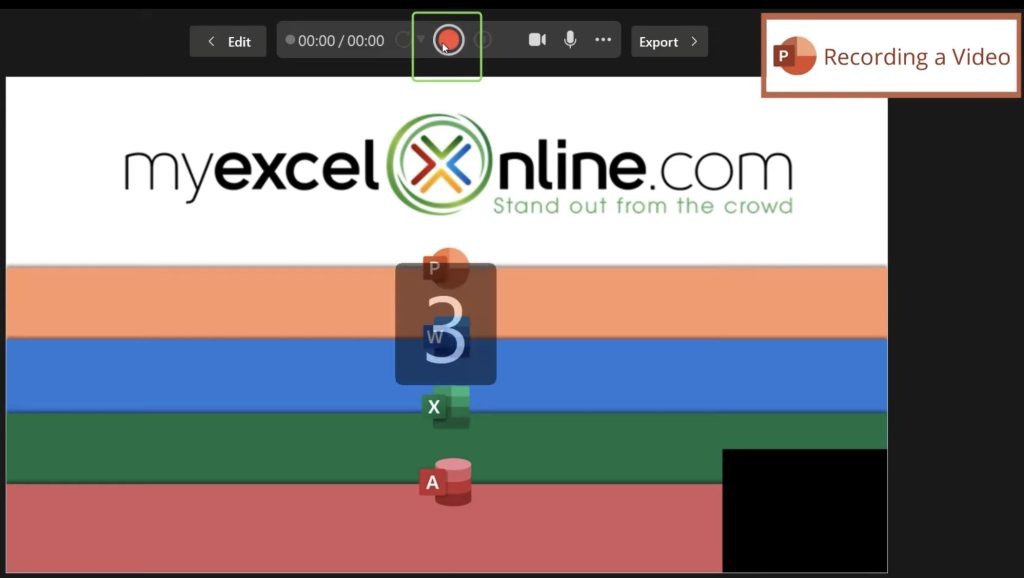 Start your presentation. Hit the Down Arrow to go to the next slide. Take advantage of the pen tool and change the color however you see fit.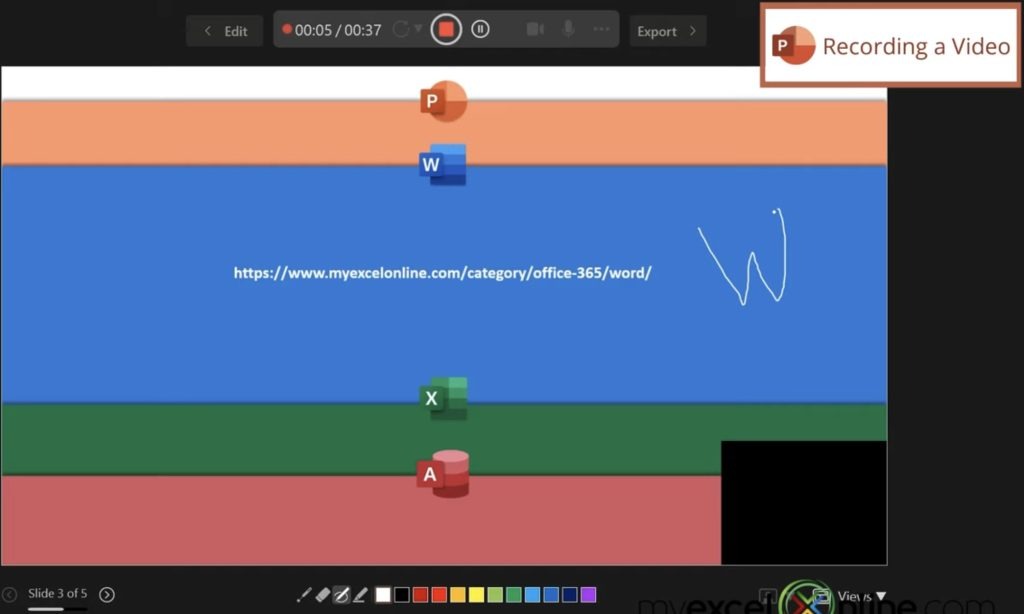 Exporting Recording to a Video File in Microsoft PowerPoint
Click on Export on the top screen to view more options.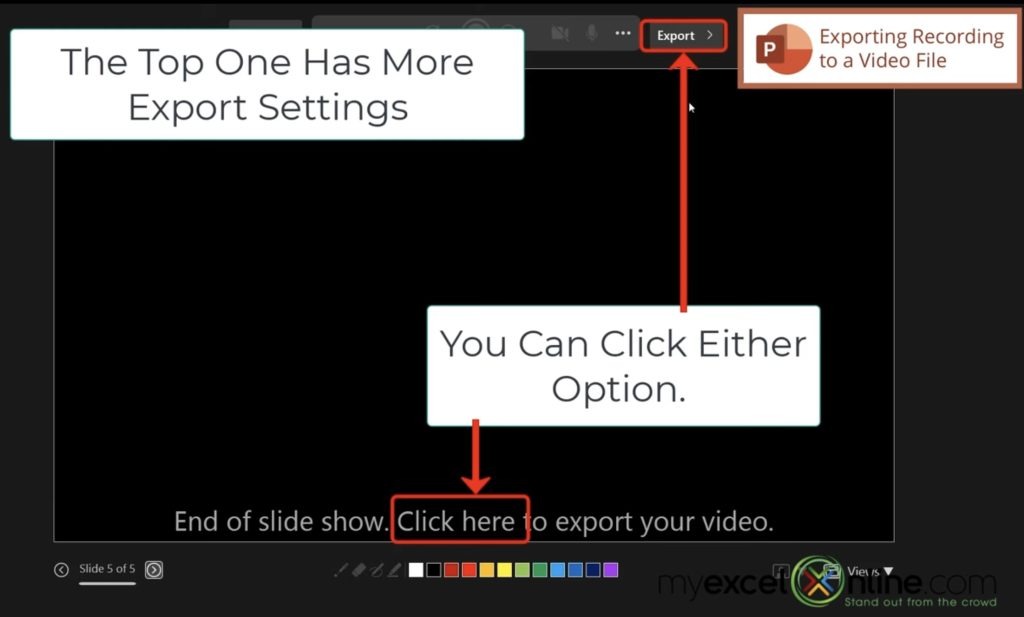 On the next page, click on Export Video.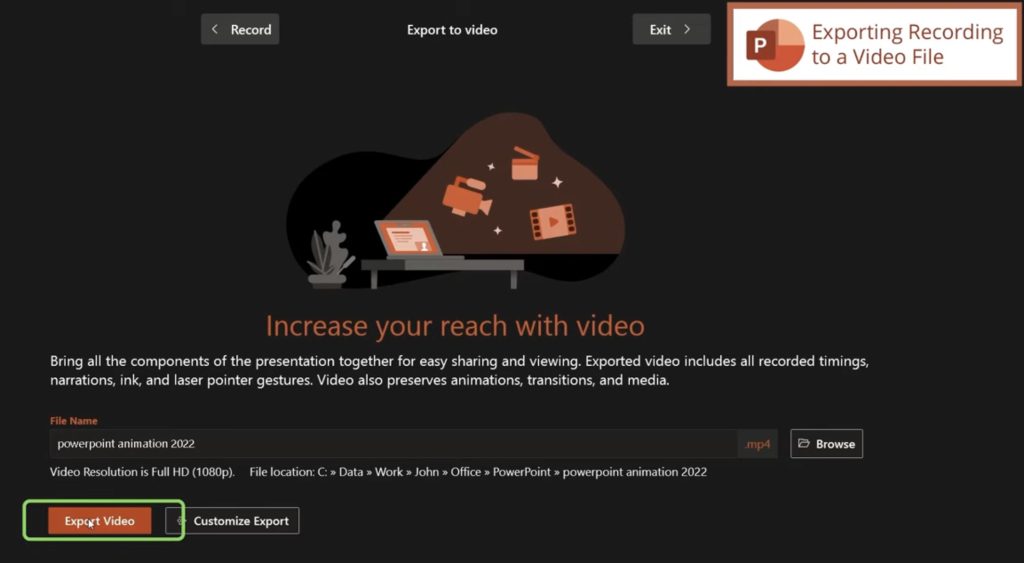 You can see where the file will be located.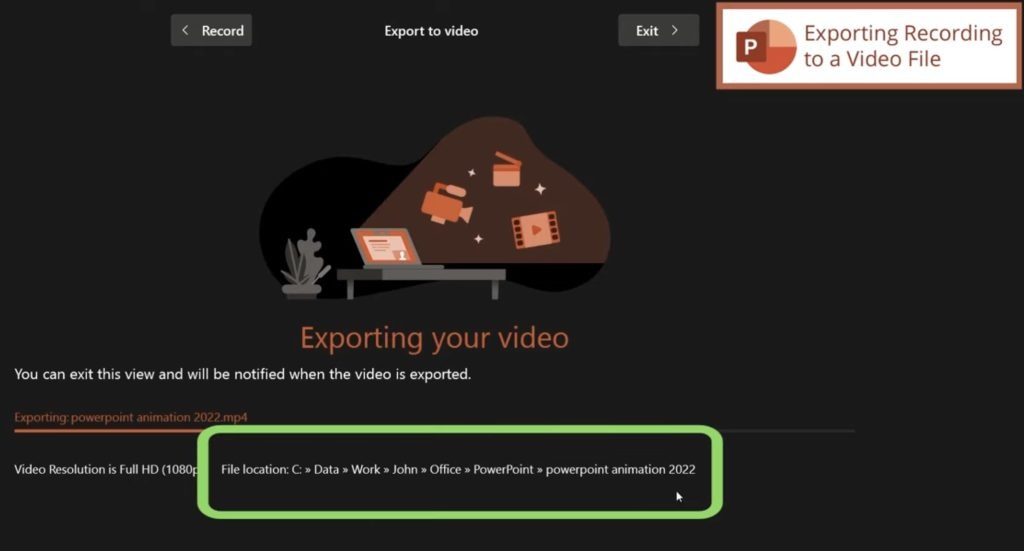 Viewing the Video File in Microsoft PowerPoint
Once the video is finished Exporting, press the View and Share Video button. You will be asked if you want to open that file. Press OK.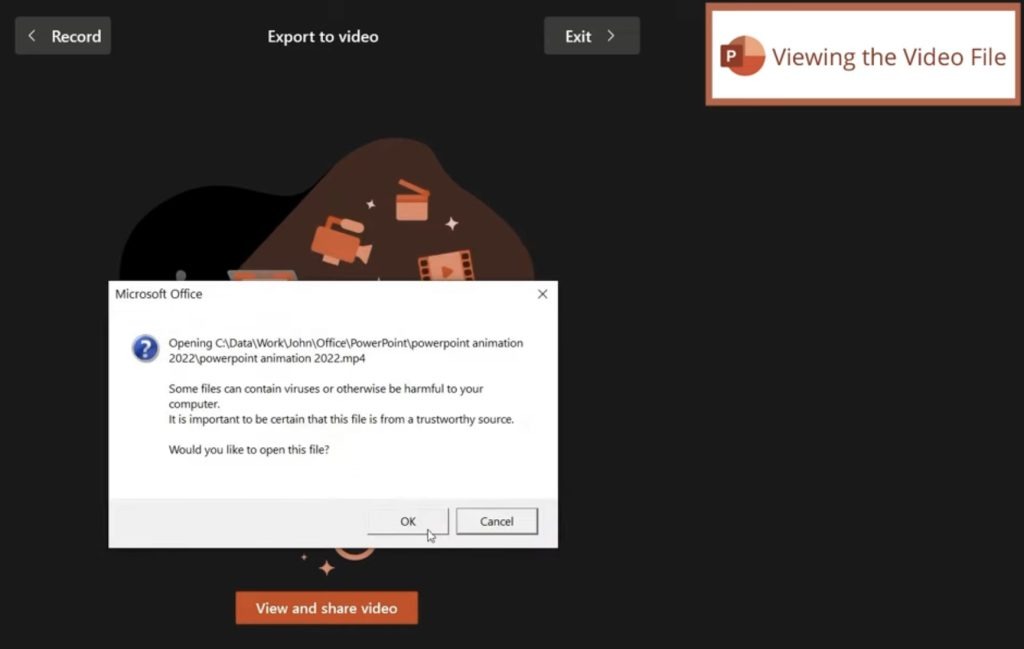 The video will play in your default Video Player. The presentation video will initially be on Mute. So, it's best to press the Unmute button on the bottom left of the screen.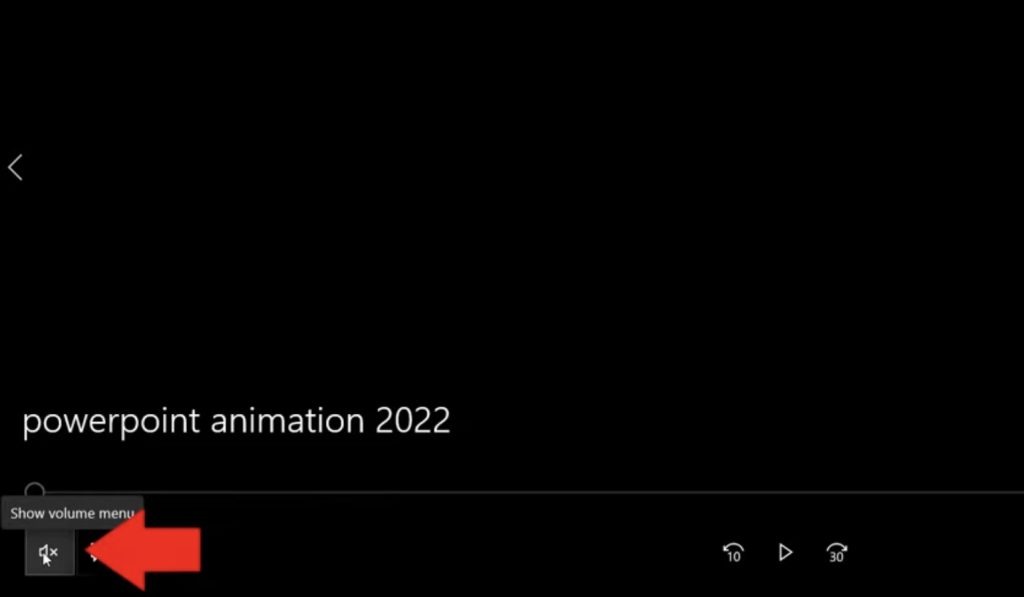 Accessing the Video File in Microsoft PowerPoint on a Computer
If you go to File Explorer, you will find the video in its' indicated location. You can now share this video on YouTube, other social media platforms, or on Drive.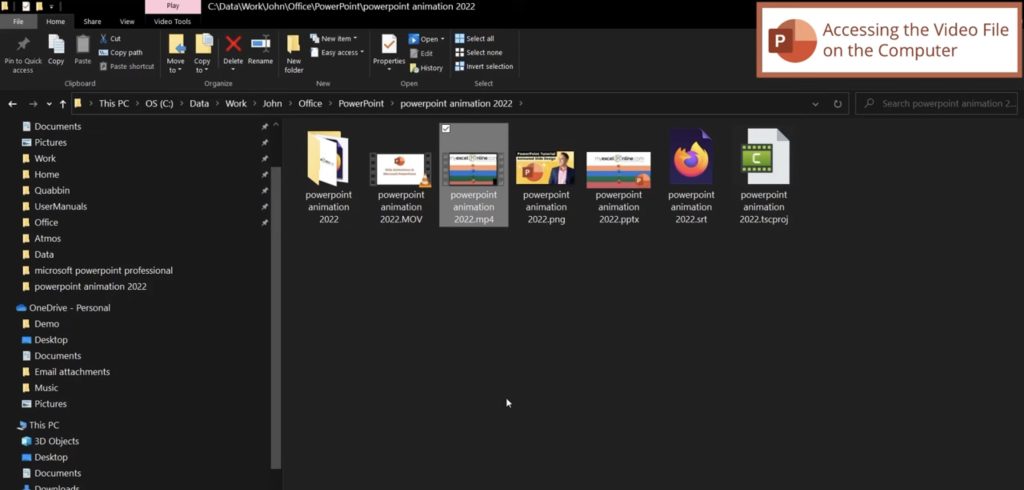 It's as simple as that! In this article, we have covered how to take a PowerPoint presentation, make a video of the said presentation, as well as the viewing and sharing options.