You can easily Filter your Pivot Table to show your Top X customers.  There are lots of different Value Filters to choose from and one of my favorites is the Top 10 Filter.
Here is our pivot table: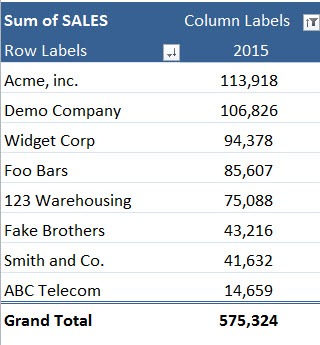 STEP 1: Go to Row Labels > Value Filters > Top 10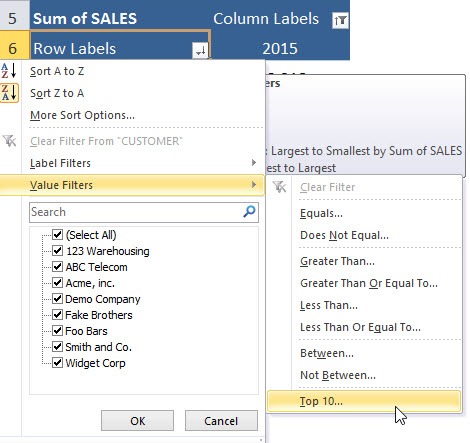 STEP 2: Set it to the Top 5 Items. Click OK.

Your pivot table is now filtered!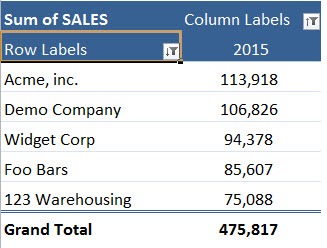 Helpful Resource: