Whenever you import data from your company's server, ERP system or any other source for that matter, the Dates usually come in a TEXT format.
I will show you a cool trick where you can turn the TEXT Date to a values Date that Excel can read and work with.

STEP 1: Let's confirm that the Dates are in TEXT format by including the ISTEXT function.
A TRUE means that it is a TEXT format: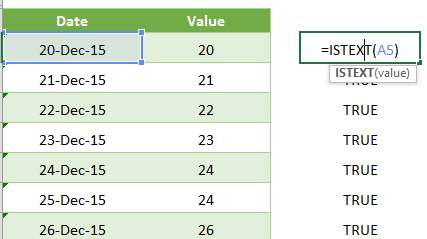 STEP 2: Now that we know that our Dates are in TEXT format we can select the Dates column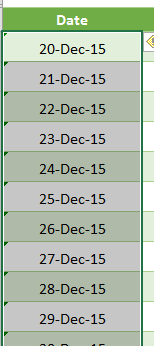 STEP 3: Go to Data > Text to Columns > Finish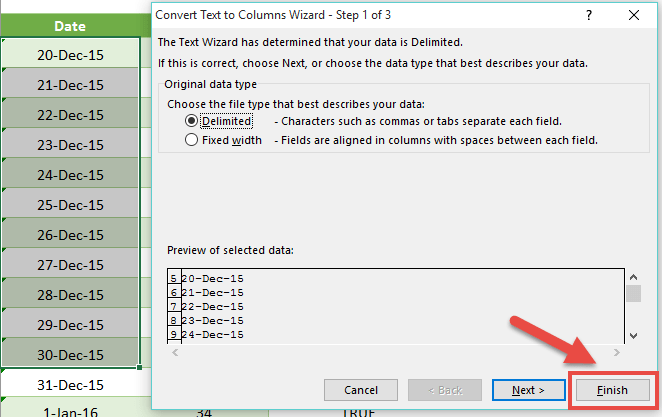 This will turn the TEXT Date into an Excel Date!  How quick was that?!?!?!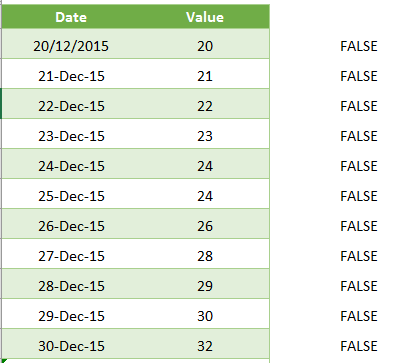 If this does not fix your dates then you can use other methods to clean up that sticky, stubborn TEXT date:
THIS TIP WAS INSPIRED BY JORDAN GOLDMEIER ON THE FOLLOWING EXCEL TV EPISODE: