Whenever you do a calculation in an Excel Pivot Table you may get an error value like a #DIV/0!
This looks ugly when you are presenting important information.  Luckily you can override this with a custom value or text.
To activate this you need to Right Click in any Value in your Excel Pivot Table and choose PivotTable Options and "Check" the box that says: For error values show
This activates the box and you can now enter any value or text that you want to show whenever your calculation has an error.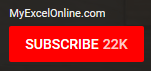 DOWNLOAD EXCEL WORKBOOK
STEP 1: We have an error in the pivot table calculation.

STEP 2: Right click on any value and Go to Pivot Table Options.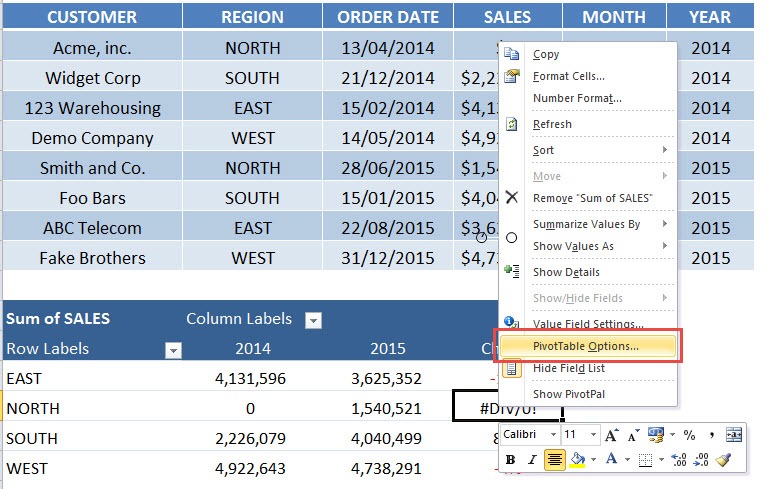 STEP 3: Check the Box: For Error Values Show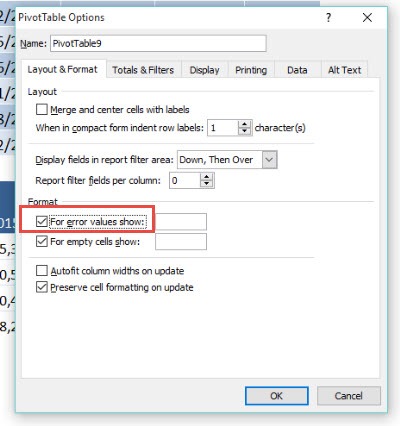 STEP 4: Enter any text or value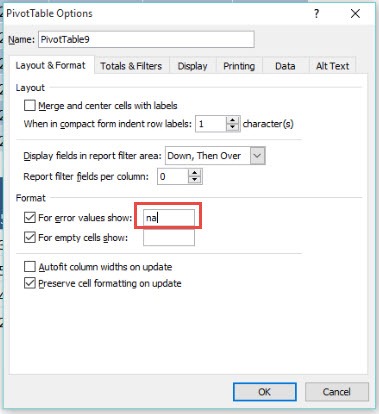 Now your error values are properly formatted!