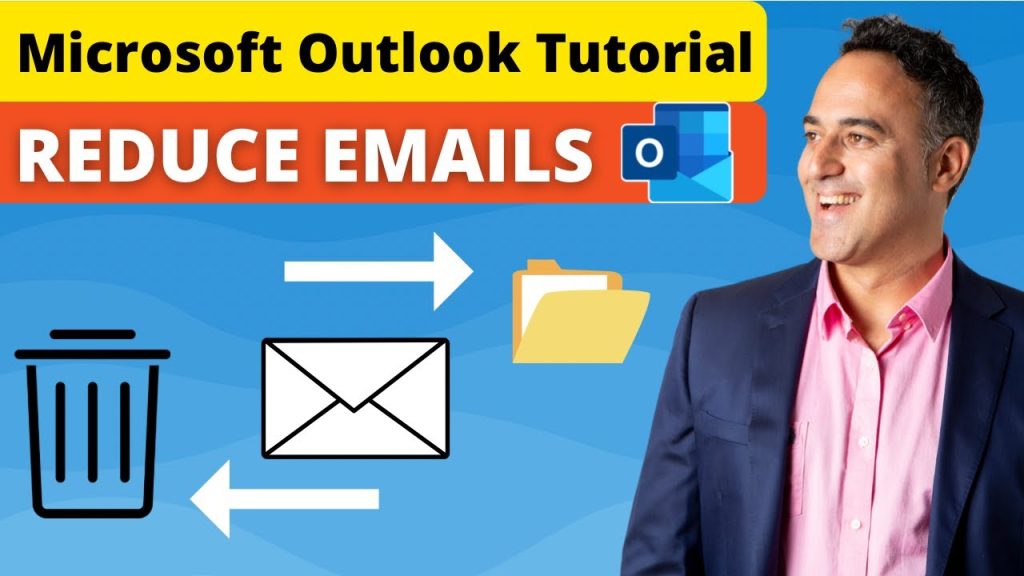 Microsoft Outlook is an email application that is majorly used for business purposes. If you know how to manage outlook email effectively, you can save a lot of your time  and remove too many emails.
On average, any professional gets more than 100 messages per day and spends around 30% of their work time reading and sending emails!
Are you also spending a lot of your time reading your inbox? Is a growing pile of unread messages bothering you? Is reading messages the first thing you are doing at work?
If we don't manage our emails efficiently, your inbox will be out of control. With proper email management, it becomes easier to focus on important tasks instead of just managing your emails.
The following 5 Secret Outlook Tips will help you to remove too many emails in Microsoft Outlook –
Watch this Microsoft Outlook Tips on how to manage your inbox on YouTube and give it a thumbs-up!
This strategy focuses on separating email time and work time. When you have an intentional time to just check your emails, you can concentrate only on office work for the rest of your time.
This can be achieved by getting rid of email notifications as and when you receive a new email. These notifications create distractions due to the sound, email pop-ups, and icons, thereby hampering productive work time.
There are four settings that you can do to achieve intentional email time –
Getting rid of email notifications –
Scroll Down and select Message Arrival

Click OK
This will stop you from receiving any notification, showing email alerts, or even not showing an envelope icon on the taskbar. Hence, keeping your focus on your work time without any disturbance.
Shutdown Outlook –
Don't leave Microsoft Outlook open on your taskbar. Instead, click on the close icon and exit out of Microsoft outlook.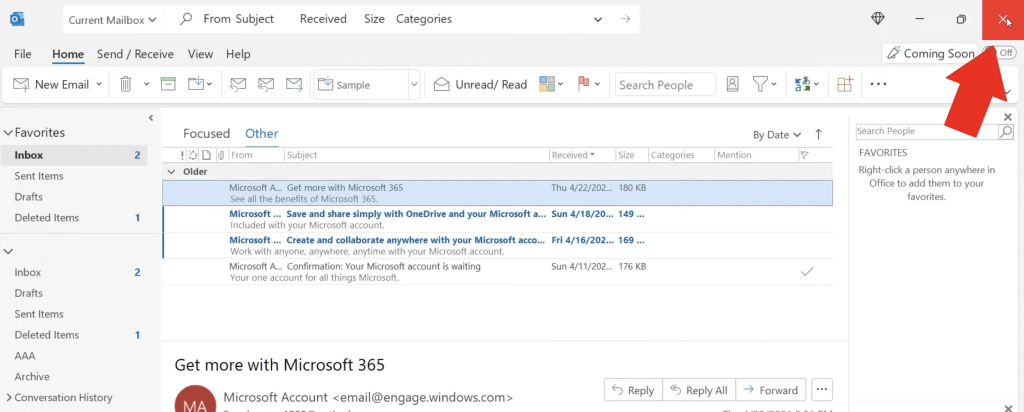 This will save your work time and help you from the distractions of email notifications because Outlook is not even running.
But this is not always possible as many times you are either waiting for some urgent mail or have your email id open to get some information on what you are working on.
Work Offline – 
Go to the tab "Send/Recieve"
Select tab "Work Offline"

This will disconnect you from the server, and save you from some disturbance.
Work offline if you do not want to receive any new emails at that time. So in this case, your outlook is open and running but you are not receiving any new mail hence not getting distracted from emails.
Windows setting for Microsoft Outlook –
Click on Windows on your desktop
You can check your emails and categorize them according to the requirement and urgency of the task. When you receive an email, you need to know what action you need for that particular email.
For example:
If an email is important and needs an urgent reply, then you can check and reply to it immediately.
Next, there are emails that are of no use or are not important then should be immediately moved to the trash folder.
Lastly, emails that are not very important and can have delayed responses from your side, are the ones that need to be managed.
These emails stay in our inbox and we don't know what to do with them as neither it needs immediate action or reply nor can be deleted. It might be that we have to reply to it after a week or have to wait for some more information before replying to it. These emails get lost in our inbox as they are left unseen or unanswered.
We can turn them into an event in order to save them from being unattended. By selecting the 3 dots on the email and clicking on "Meeting", we can convert this email into an event we need to work on in the future.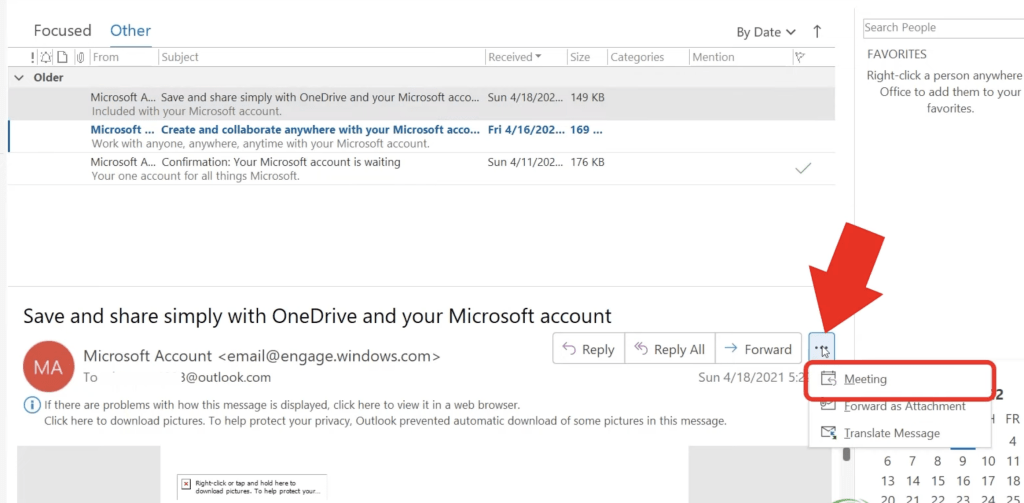 We can assign the date and time to this event and hit the "send" button in order to save this event in our calendar.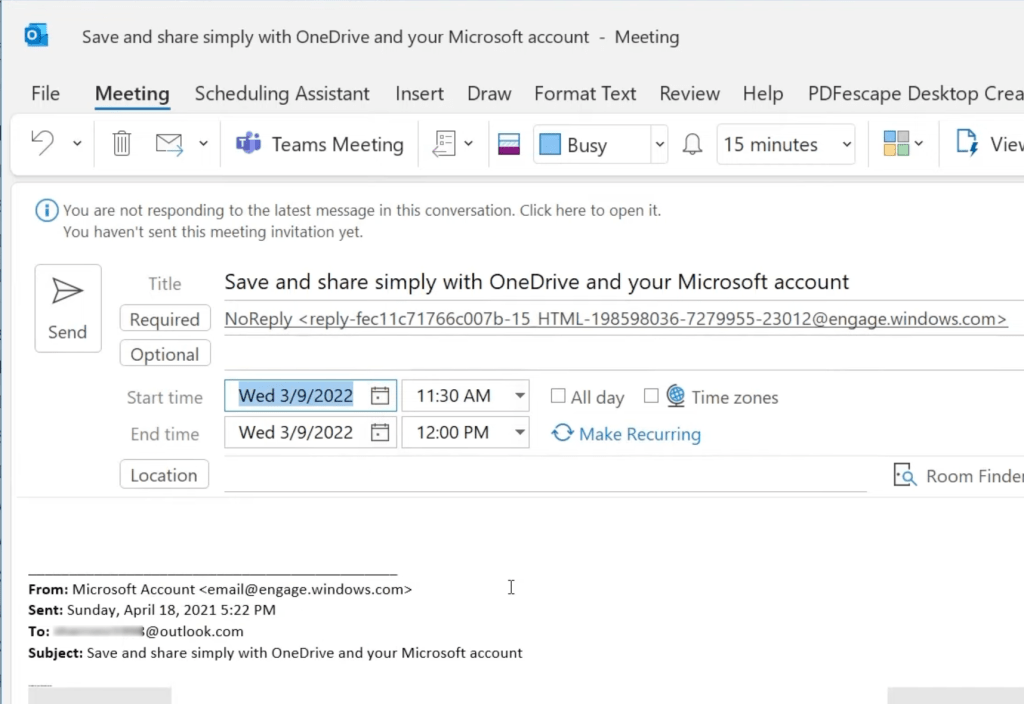 The event will then show up on your calendar.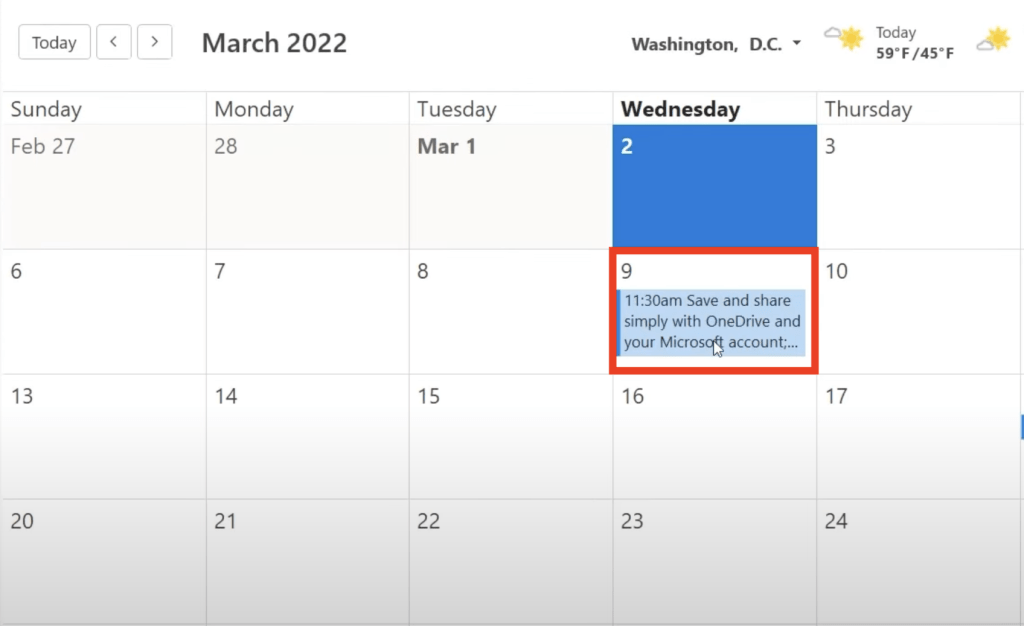 Now we can go back to our inbox and can simply delete this particular email as it is already created as an event on our calendar and can be taken care of whenever required. This will help you remove too many emails from your inbox.
When you have emails that require action but you don't want when to schedule them or don't have time for it. You can create folders and combine those emails into 2 categories– a "To Do" folder and a "To Keep" folder.

You have to remember to check your To Do folder regularly so that you don't miss out on any important task. If you think you may forget checking that folder, you can make a simple change in the Outlook setting –
Now, if you close Outlook and open it again, the To do folder will open. This setting change will take you to the To-Do folder first before taking you to your inbox.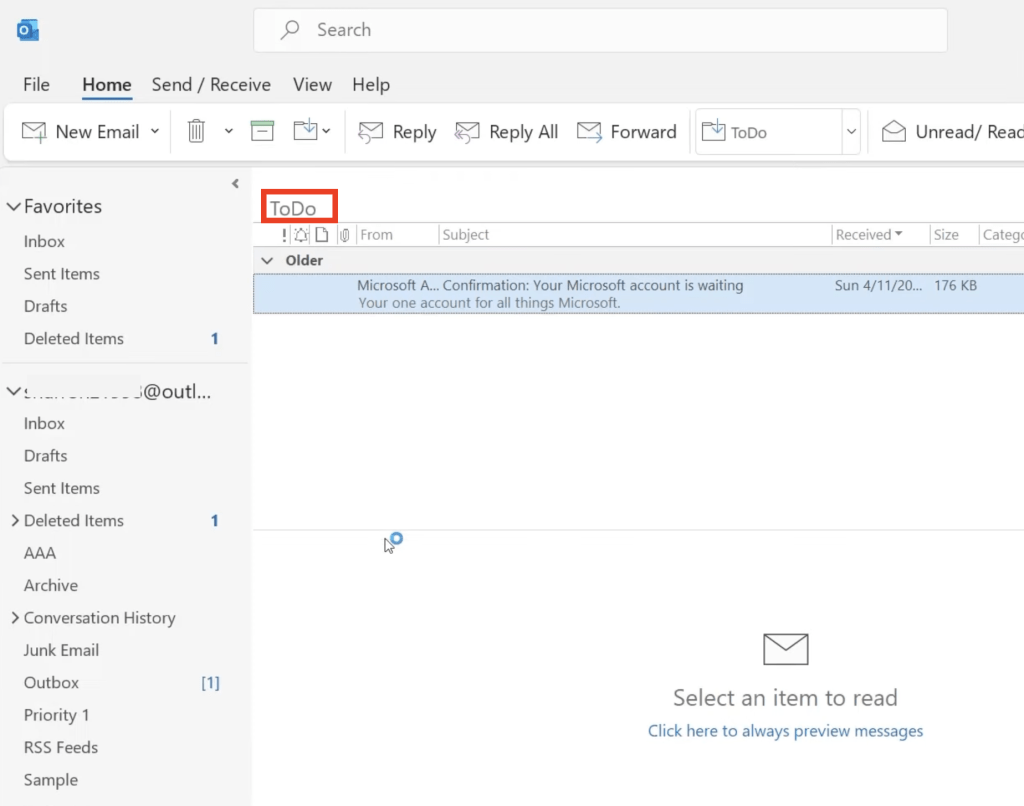 Another great strategy is to stop getting unwanted emails and reduce them from the source. The best way to do so is to use the unsubscribe link that comes with the email.
You can simply click on that link and unsubscribe from the email list. In this way, you would have to hit the delete button in the future.
You can also reduce your inbox by creating rules when emails come in. If you do not want to receive messages or communicate with someone you can create a rule for it.
If you don't want to receive a message that contains the keyword "Microsoft", follow the steps below –
Now, whenever you receive an email that contains the "Microsoft" keyword in it, it will automatically move to the Trash folder.
You can also manage this rule and make any change by right-clicking an email, and selecting Rules > Manage Rules & Alerts.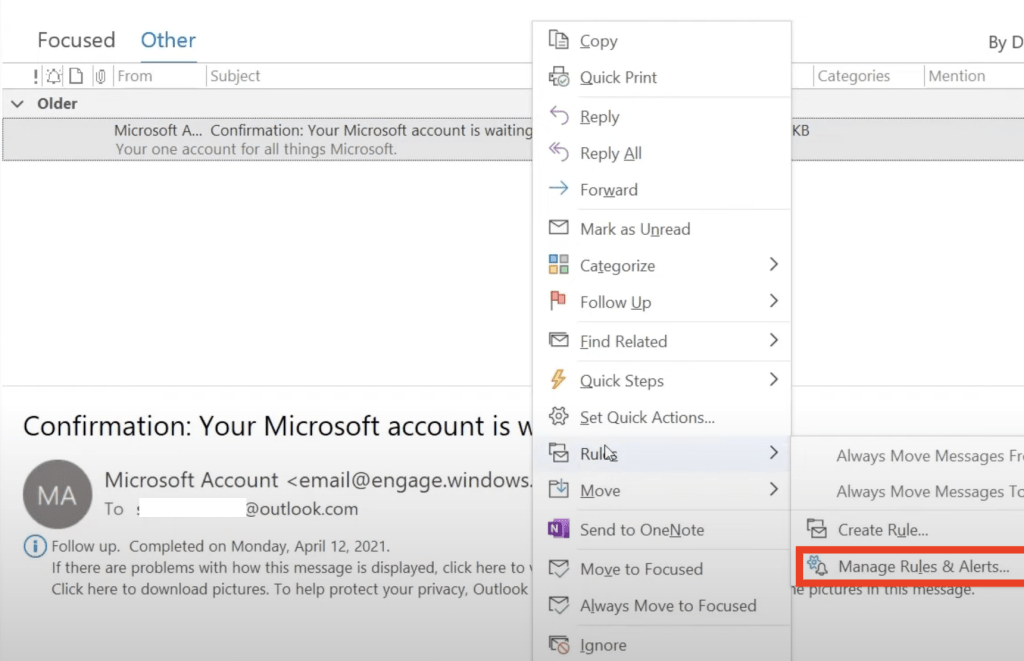 You can also create a quick step. This will help you to automate any repetitive tasks and avoid unnecessary clicks. Say you want to add a quick step to move emails to the To Do folder.
Your email will automatically move to the To Do folder and you will not have to drag and drop it.
A great practice during your email time would be to go through each of the created folders and check the emails in it. You need to judge if you want to hang onto those emails or you can delete them.
Since it will be time taking process, you can select a day each month for this task. For example – You can have a folder named coupons. Once a month, you can check and delete those emails that contain expired coupons.
If you do not declutter these folders, it will end up creating an unwanted pile just like your inbox. You would not want to then check the folders as well.
So, it is best to check your messages in folders once a month and take a call if you wish to keep them or not.
In this article, we have covered tips on making the most of your email time, how to quickly process each email, creating an email folder structure, reducing emails from the source, and MORE! Hopefully, after reading and following these outlook tips you will be able to tame your inbox efficiently and remove too many emails.
Get access to 30+ Microsoft Excel & Office courses for ONLY $1.