Excel Slicers are very boring looking and there are only 14 different Slicer Styles to choose from, ranging from Light to Dark and with a few colors to choose from.
What if you wanted to create your own Slicer using your creative mind with super cool colors and fonts?
Well you can!
This is how you can achieve this with just a few simple steps:
STEP 1: You need to select the Excel Slicer and go to the Slicer tab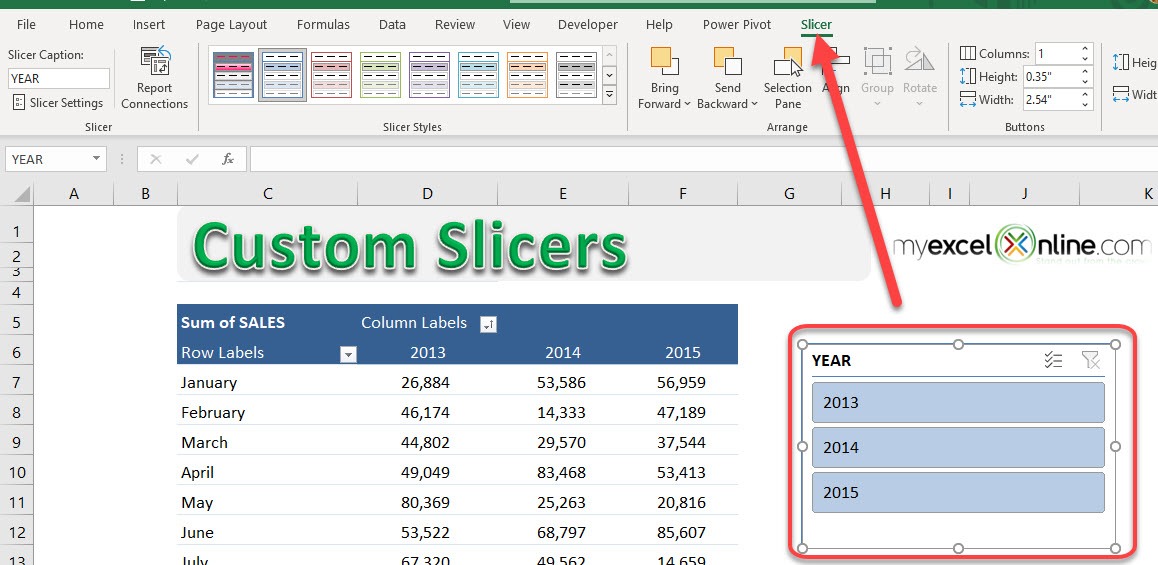 STEP 2: Under the Slicer Styles drop down, Right Click on the highlighted Slicer and choose Duplicate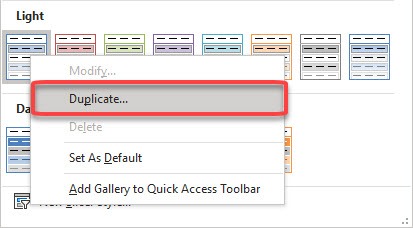 STEP 3: Select a Slicer Element and click on the Format button;
There are several Slicer Elements which can become very confusing.  I have tried to explain the different options with images in this Downloadable Workbook: Slicer Elements
Make the necessary formats and then press OK to go out of the Modify Slicer Style dialogue box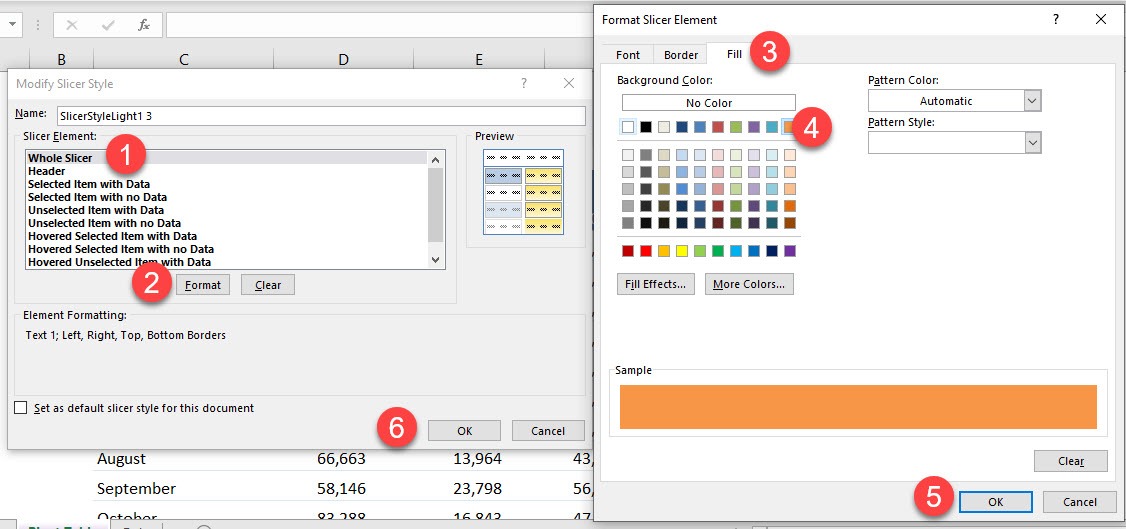 STEP 4: To see the custom changes you need to select the newly created custom Slicer from the Slicer Styles drop down box.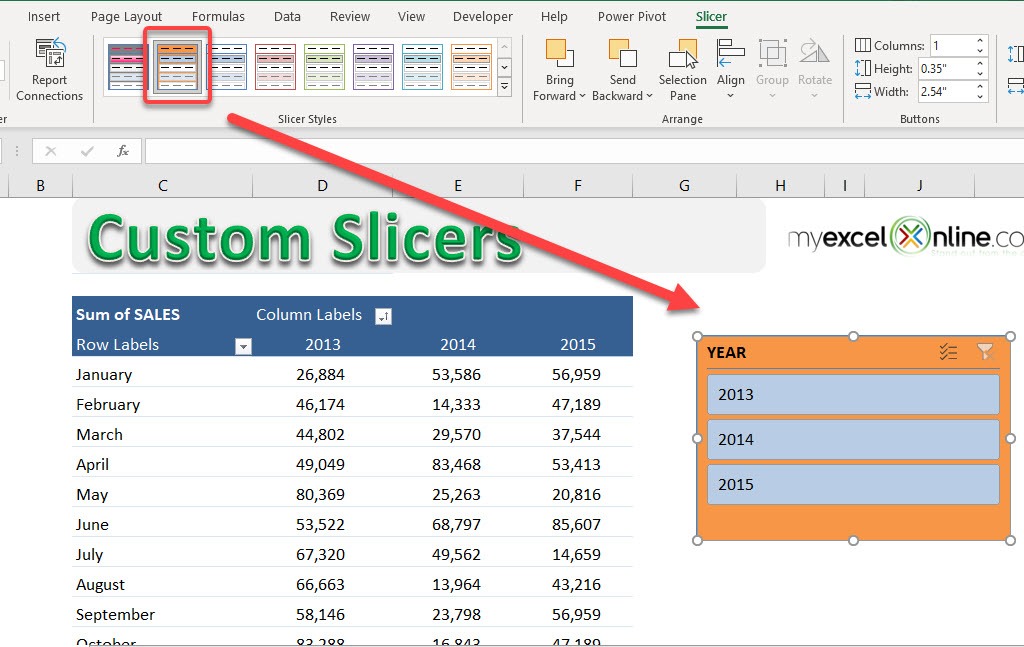 Watch it in action below!

Further Learning: