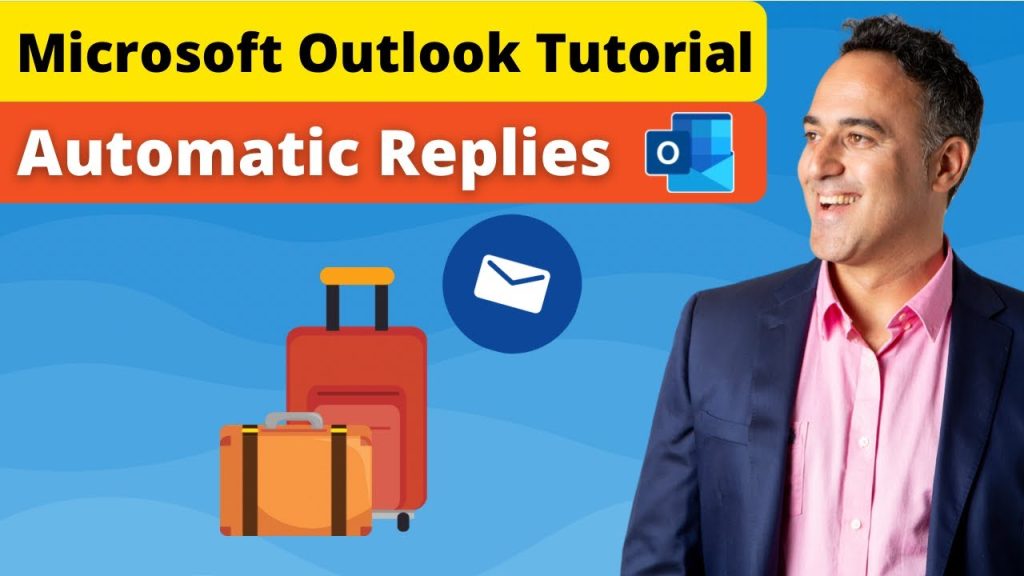 Microsoft Outlook has an out-of-office messages feature that lets you automatically send replies with relevant information when you're on vacation or don't have access to your mail. There are several ways to customize Outlook's automatic reply feature.
In this article, we will cover the following topics in detail –
Let's look at each of these sub-topics one by one!
Watch this video on How to Setup Automatic Reply in Outlook YouTube and give it a thumbs-up!
Introduction to Outlook Automatic Reply
An Automatic reply email is a triggered response based on email received or an autoresponder email message. The purpose is to inform the customer that a company has received their inquiry.
It is used when you won't be able to respond or read emails because you're absent from work for a specified period.
It's a proper business etiquette to set up an out-of-office reply any time you're unable to check emails during regular work hours. They tell your contacts why your response will be delayed and how to get the information or whom to reach out to while you are away.
Turning on Automatic Reply in Desktop Version
Using Microsoft Outlook, you can create rules to reply automatically to incoming messages while you are out of the office. After you have typed a message in the automatic replies text box, then:
In the Edit Rule box, one can create custom rules or exceptions for a few people in your Automatic reply
In the Perform these actions section, select –
Toggling Between Turning Reply On and Off
Once you have set your automatic reply, you will see that the Automatic Replies section is highlighted in yellow.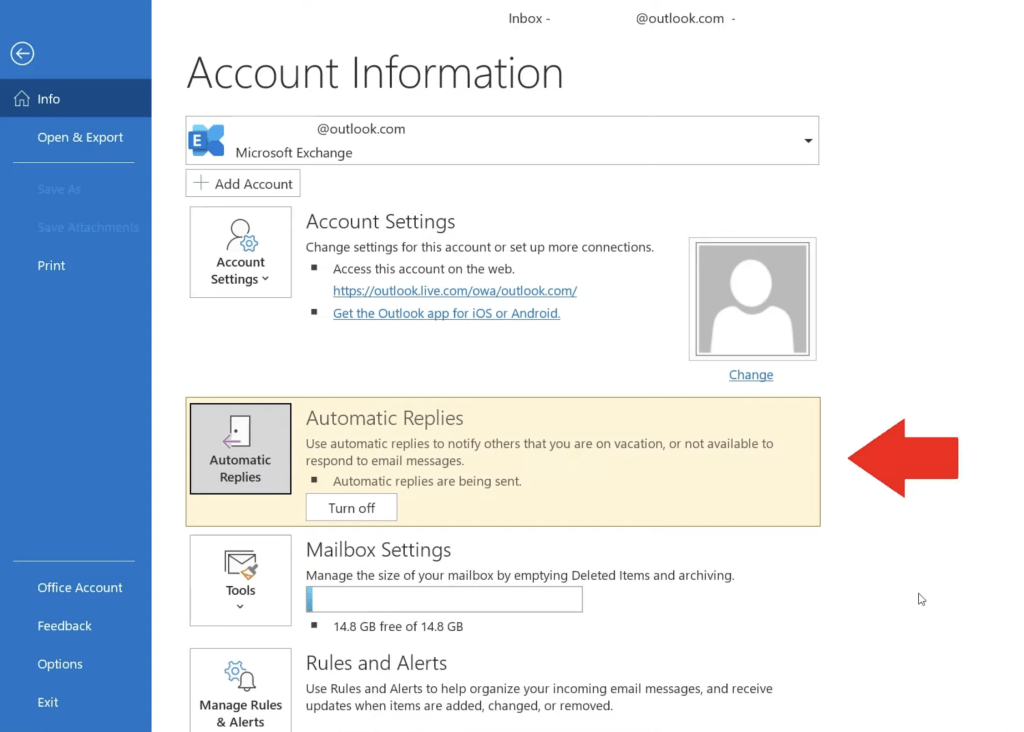 You will also find a message under the Outlook ribbon stating that the automatic reply feature is turned on. This will remind you to disable the automatic reply option once you are back in the office.
Simply, click on the Turn off if you no longer want to send an automatic reply.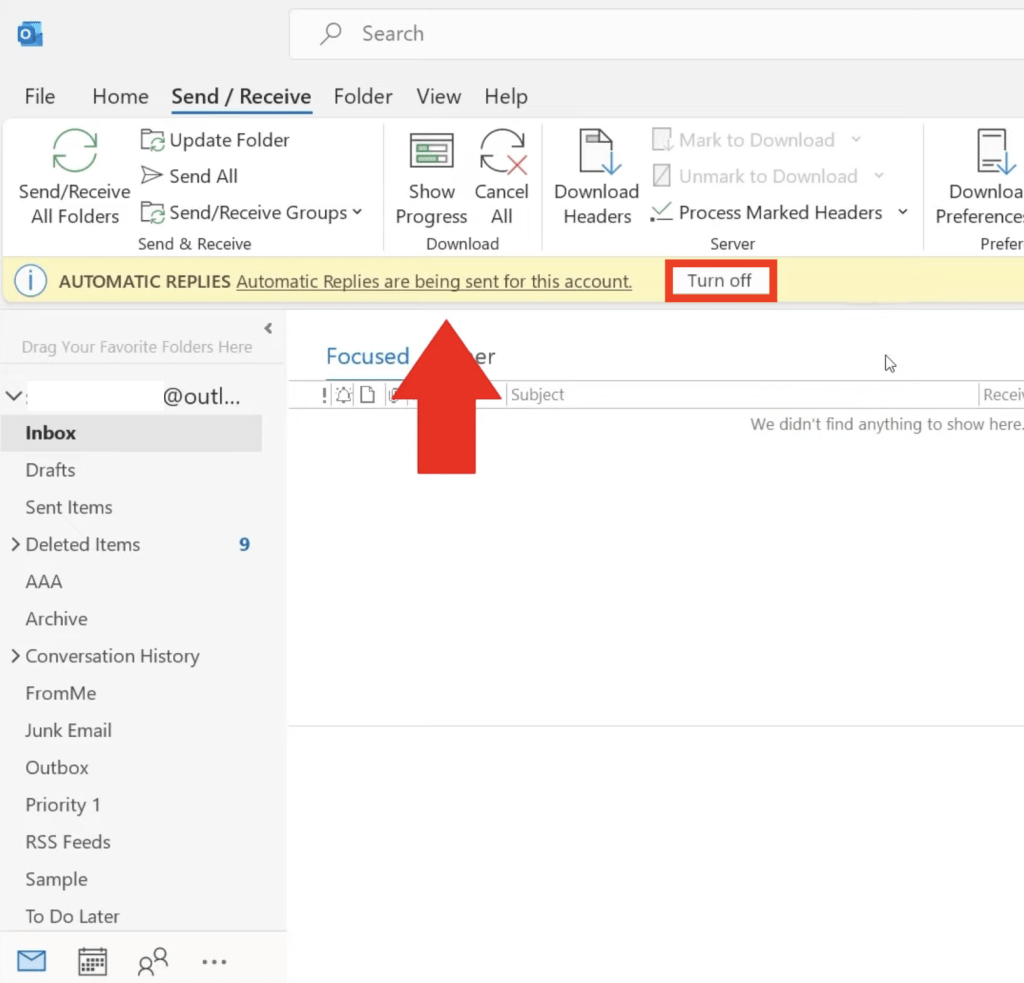 To check whether your automatic reply message is working or not –
Open any other mail account of yours (eg. Gmail account) and compose a mail.
Send this mail to your Outlook account.
Check your inbox of your other mail account.
You will see a new message in your inbox. Once you open it, you will find the same text message you have composed as your automatic reply message in your Outlook account.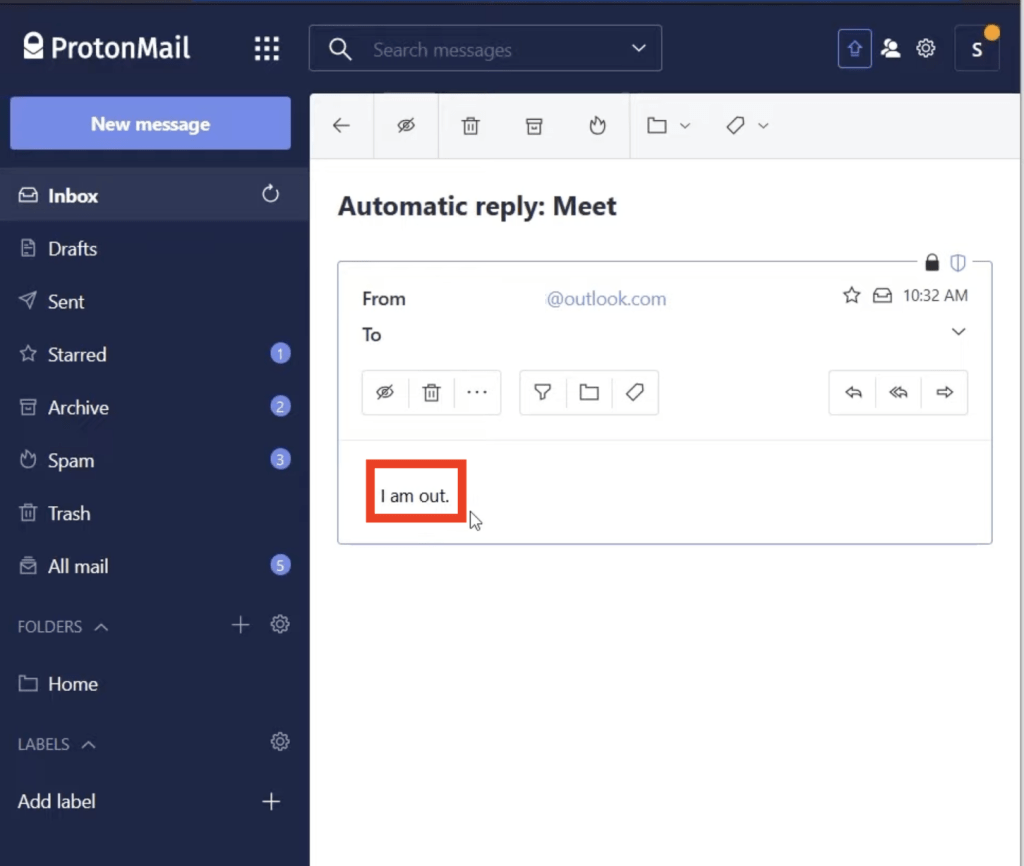 This shows that your Automatic reply is working perfectly in your Outlook account.
Microsoft Outlook.com Online Version of Automatic Replies
We can use Automatic replies not only Desktop version of Outlook but also on the online version at outlook.com.
Options in Microsoft Outlook.com Not Available in the Desktop Version
There are a few extra features available on Outlook online version compared to the outlook desktop version. Once you have turned on the Automatic reply option and you have selected your time period, the following are the extra options available:
In this article, we have learned how to set up Microsoft Outlook Automatic Reply & Out of Office Messages and send an automatic email reply to the email sender if you are out of the office or sick. We have also learned where to set Automatic Reply, set a custom reply for a specific person, how to turn automatic reply off, how to set Automatic Reply in the online version, and much more.
Click here to know all about Microsoft Outlook!
Get access to 30+ Microsoft Excel & Office courses for ONLY $1.