I am sure that you have come across a Pivot Table which has empty cell values and thought "What the hell is happening here?"
This is because your data source has blank cells for certain items, which happens from time to time.
This can be fixed in your Pivot Table and you can enter a value or text in place of that horrible looking and lonely blank cell.
You need to click in your Pivot Table > PivotTable Tools > Options > Options > Layout & Format > Format > For empty cells show: enter a value or text in this box.
Watch the tutorial below to see how this is achieved…
STEP 1: Our pivot value for North is blank, let us change this!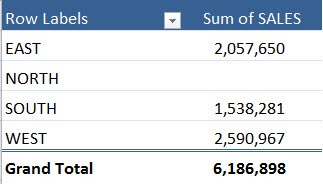 STEP 2: Go to Pivot Table Tools > Options > Options

STEP 3: Set For empty cells show with your preferred value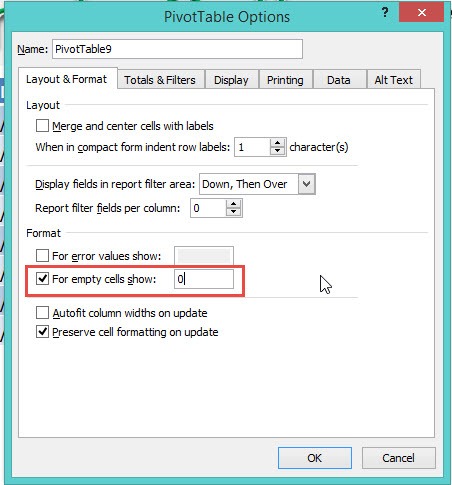 All of your blank values are now replaced!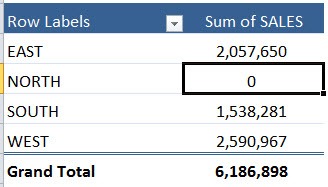 HELPFUL RESOURCE: