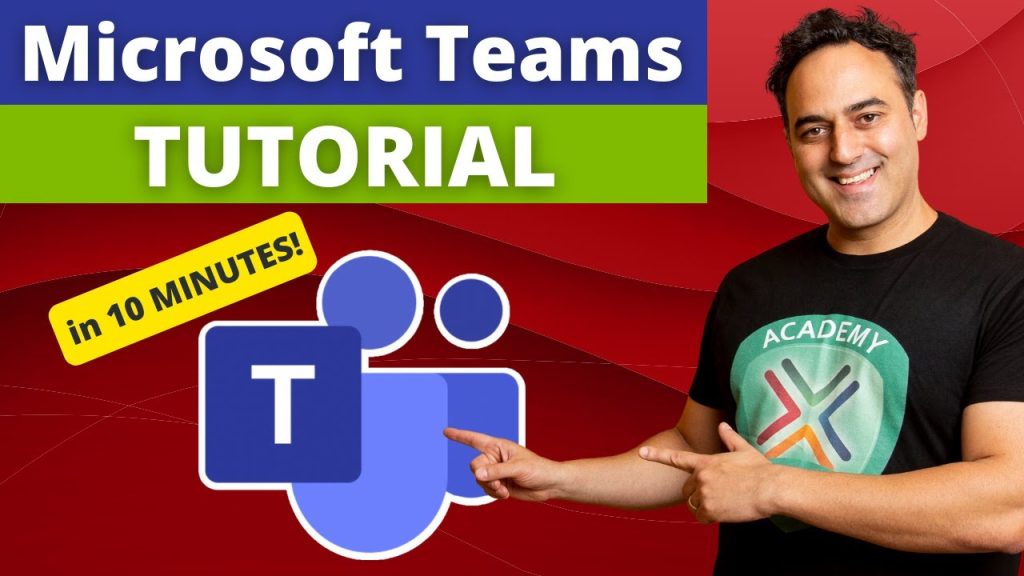 Microsoft Teams is cloud-based team collaboration software that is a part of Microsoft 365. Its core capabilities include real-time communication, meeting people online, file sharing, and much more.
In this article, we will cover the following introduction to Microsoft Teams in detail –
Watch this video on how to use Microsoft Teams on YouTube and give it a thumbs-up!
Introduction to Microsoft Teams
Microsoft Team is a comprehensive communication package that allows you to meet people virtually, keep track of conversations or chats with other users, and allow sharing of documents online.
It is user-friendly and can facilitate a work environment for large businesses and people working remotely. It makes communication and decision-making much easier. The core features of Microsoft Teams are:
Meet – Provide a virtual shared workspace to collaborate on ideas and work together
Call – Make and receive calls, send voicemails, and make call transfers
Collaborate – Create and share files online and on a real-time basis
Chat – Share your thoughts one-to-one or in groups
You can open Microsoft Teams online by following the steps below –
Open the link – https://teams.microsoft.com/
Once the Microsoft Teams website opens,

First-time users – Click on Create One to create a new Microsoft account
Already have an account – Simply enter your Microsoft account name/email Id and password
This is what the Microsoft Teams online version looks like –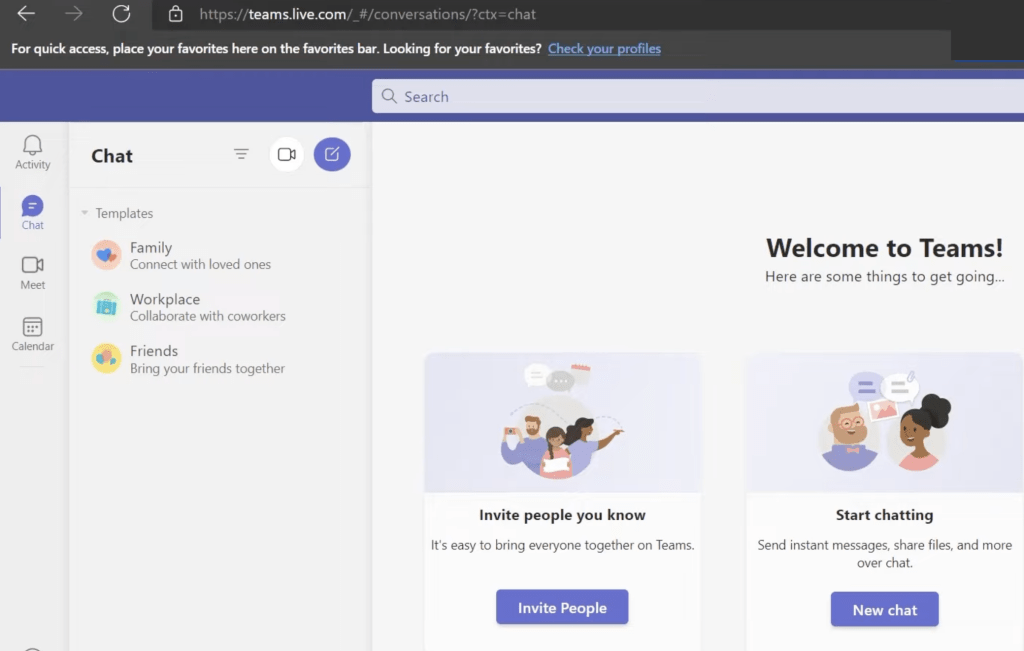 To get the Windows App for Microsoft Teams, follow the steps below:
Open the Microsoft Teams website
The application will get downloaded on your desktop.
Install the Application
In Microsoft Teams, teams are groups of people brought together for work, projects, or common interests to regularly communicate with each other.
To create a new Team, simply click on the Teams icon on the left sidebar and select Join or create a team.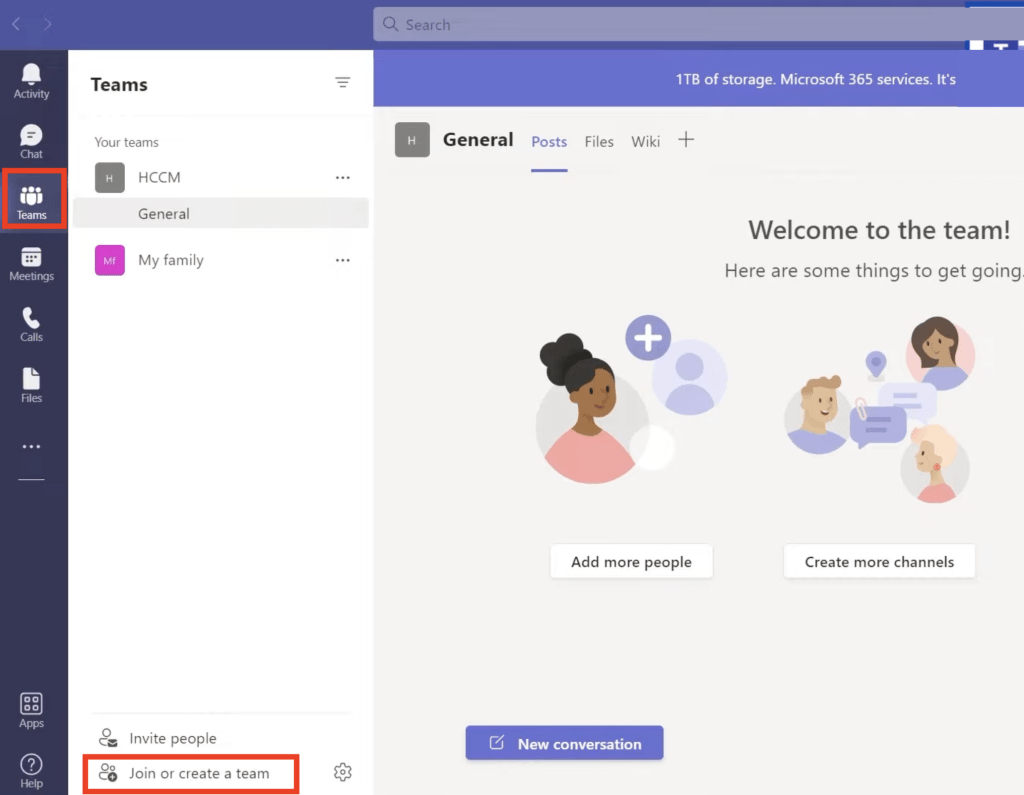 If you already have an existing team,
Select the Team name you want to edit.
You can also see the owners, members, and guests of the team by clicking on the Manage Team option.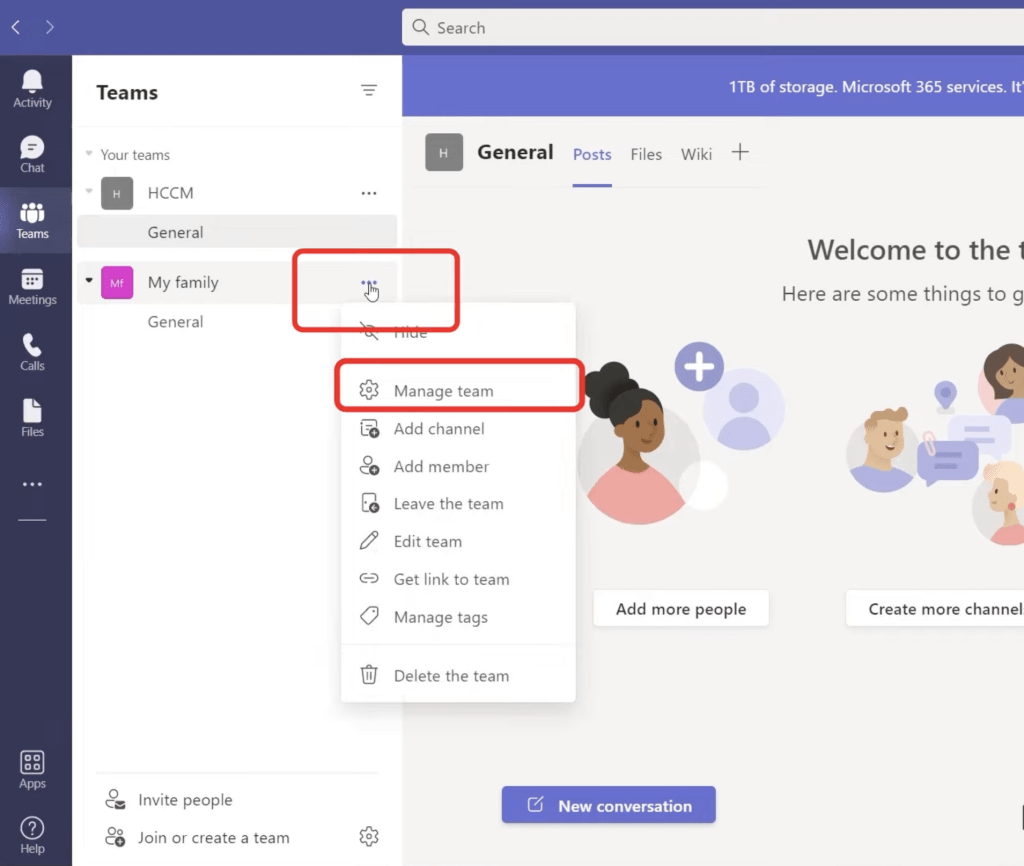 You can add more members to this team by selecting the Add members button.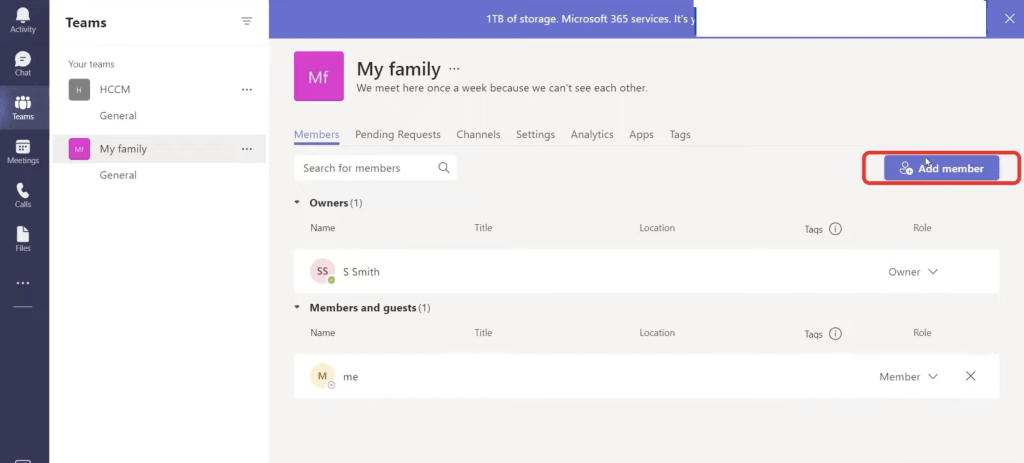 There is also a dedicated section in Teams called the Channels. Channels are where you hold meetings, have conversations or chats, and work on files together.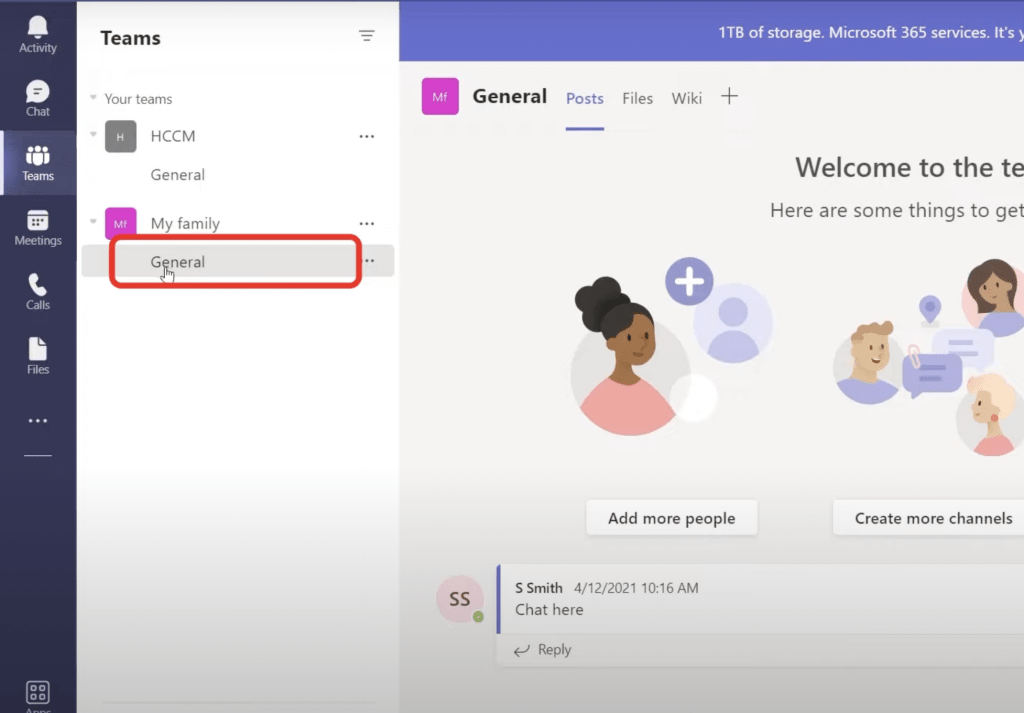 You can start a new conversation/chat with the people on this team by clicking on the Post tab.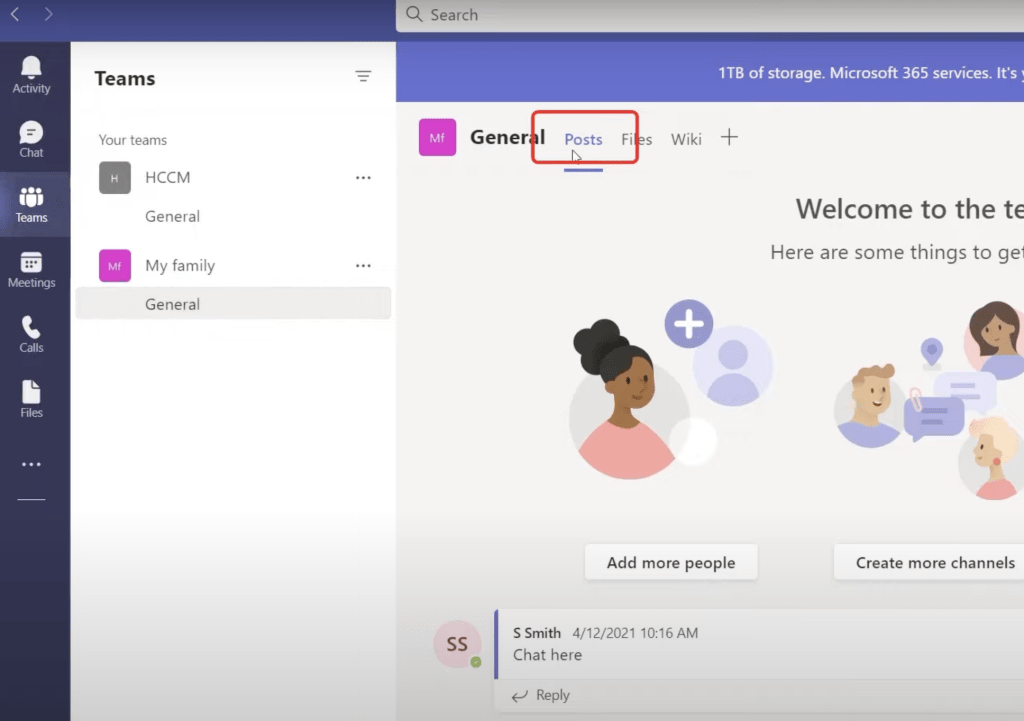 You can also add any file here by clicking on the attachment icon and uploading it within this chat with the people of this channel.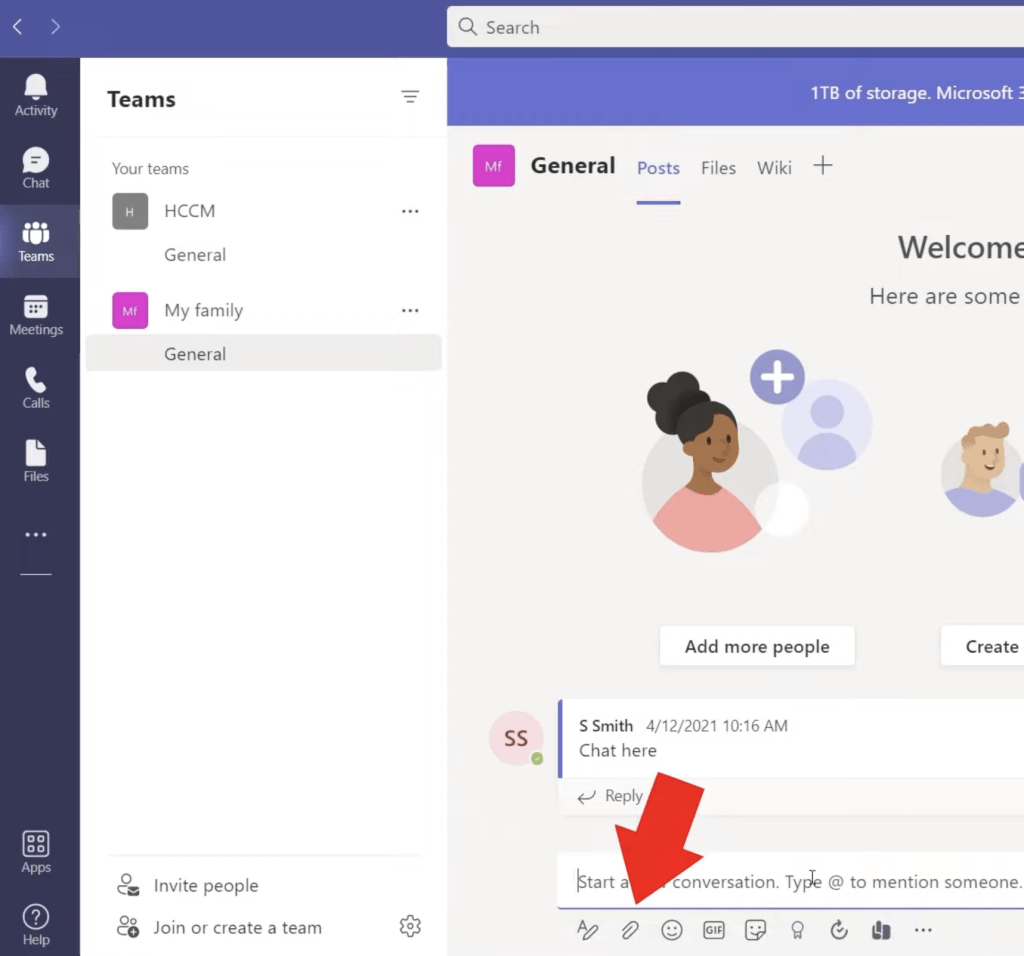 You can view all the files uploaded on this channel by clicking on the Files tab.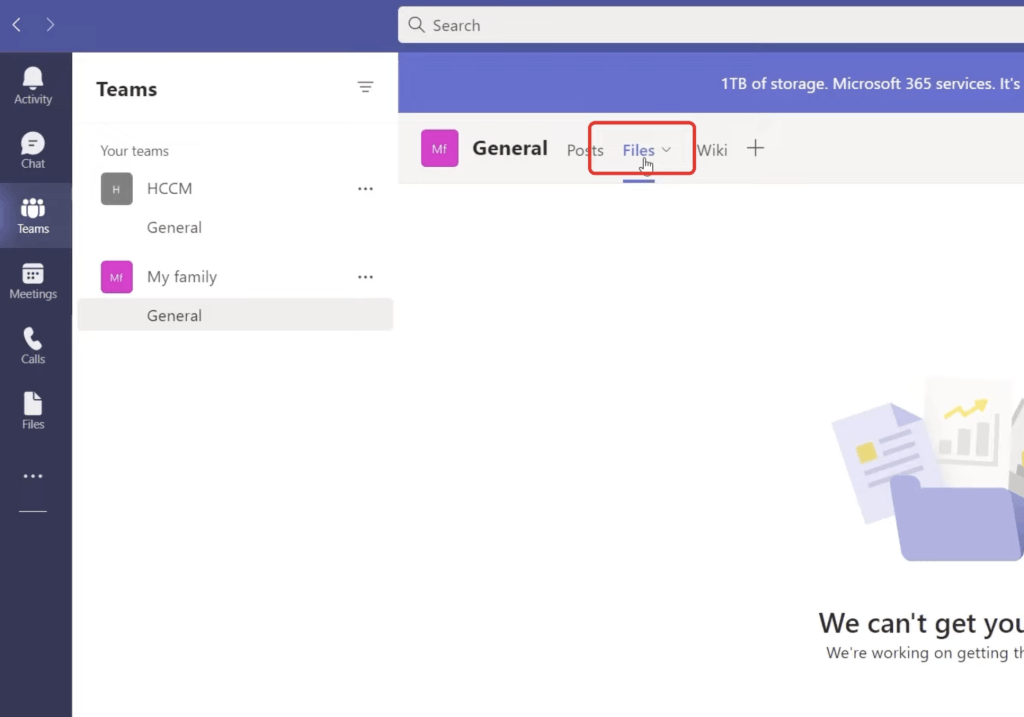 You can create new folders by clicking on the New option and selecting the type of file you want to add.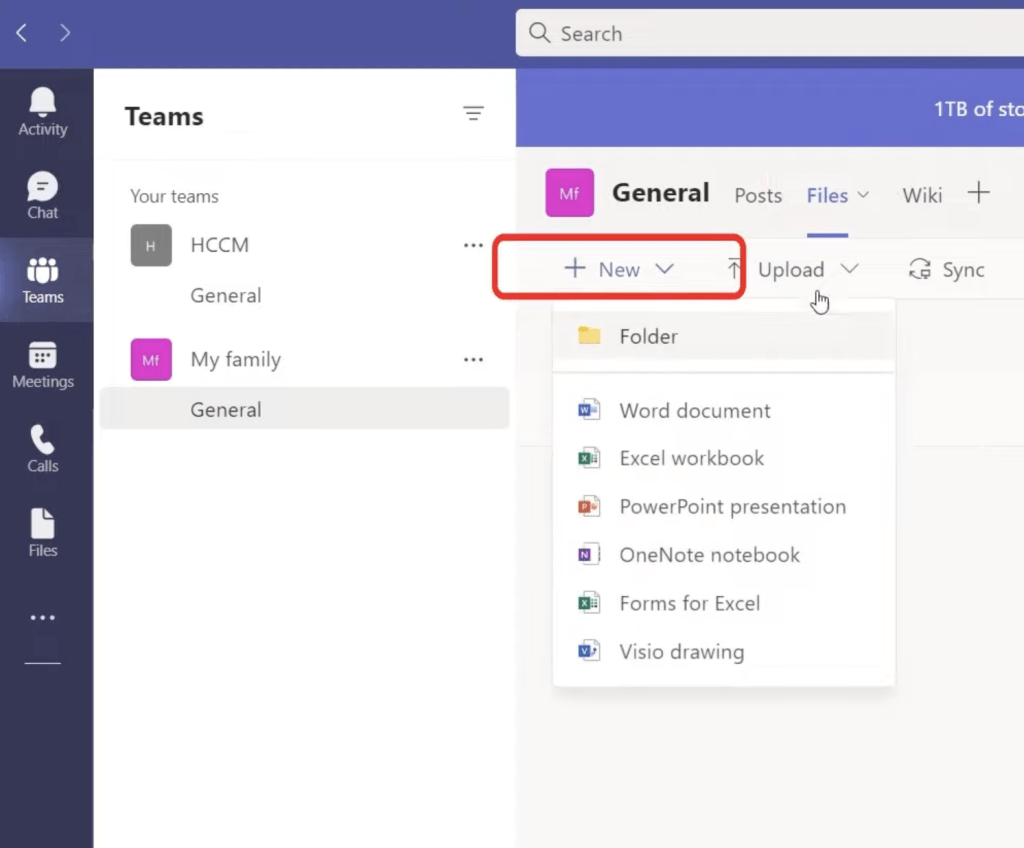 You can also upload any existing file to this channel by clicking the upload option.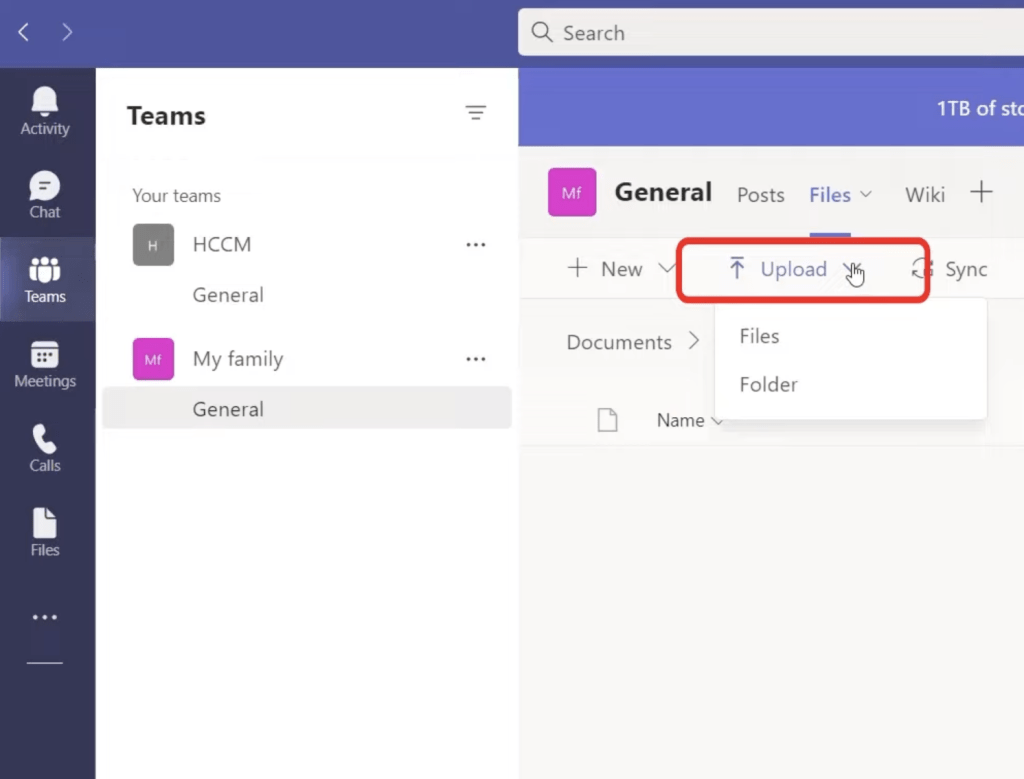 You can even schedule a meeting now by clicking the Meet option on this page.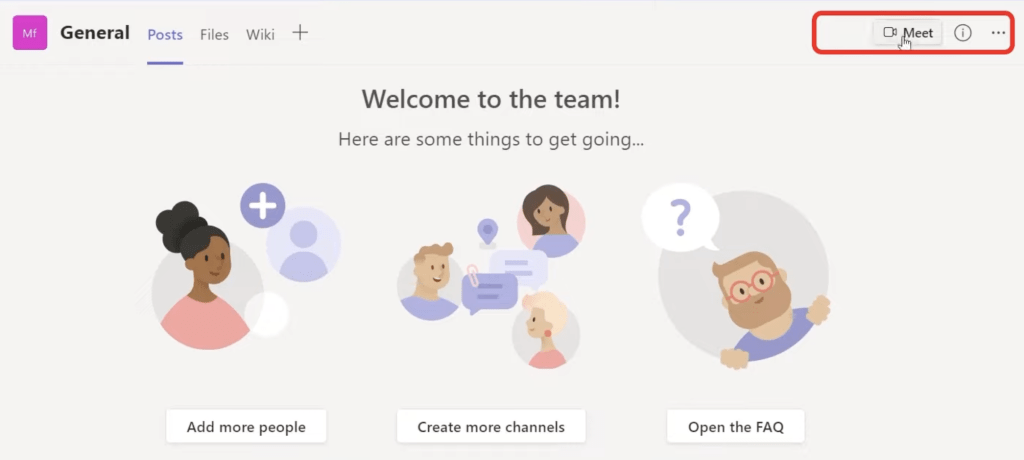 Chat Feature in Microsoft Teams
Chat is one of the key features of Microsoft Teams. Whether it's just with one person, or with a group, chat allows you to instantly message team members for quick discussions and feedback.
You can even start a chat with yourself whenever you want to draft a message or even send a file from one device to another.
Once you click on any chat, you can select the following options:

Chat –  By clicking the chat tab, you can read the entire conversation you had with a person or a group

Files – By the selecting files tab, you can view and access any files uploaded within the chats and you can even share new files within this chat as well.

Call Feature in Microsoft Teams
Microsoft Teams Calling allows users to make and receive calls. Employees can make work calls from wherever they are while using their work number.
Shared Files on Microsoft Teams
One can easily share files in a one-on-one chat, a group chat, or a team channel in Microsoft teams. You can upload or access any files from your desktop or your cloud storage while working on Microsoft teams.
Follow the steps below to view files on Microsoft teams:
Select Microsoft Teams under View – You can see all the files being uploaded in your Microsoft teams folder

Setting Up a Microsoft Teams Meeting
In Microsoft Teams, you can schedule online meetings with coworkers or external contacts. You can post your meeting to a channel, where anyone on the team can see or join. You can also schedule a private meeting, where only people you've invited can attend.
You can either schedule a meeting or create a meeting now as per your requirement.
Schedule a Meeting –
Your meeting will be successfully scheduled for the desired date and time. You can now share this meeting invitation –
Now, go to the Meetings Tab in the Teams Menu, and you will see your scheduled meeting details in the list. You have an option to either join the meeting now or copy the invitation link.

By clicking on the more options, you can either delete the meeting or edit meeting details like name, time, or date.

Create a meeting now
Once you have joined the meeting, you can click on –
This completes our tutorial on Introduction to Microsoft Teams. In this article, you have learned how to make a video call, how to create a team, how to chat, how to share files, how to call other people, and more!
Click here to learn all about Office 365.
Get access to 30+ Microsoft Excel & Office courses for ONLY $1.