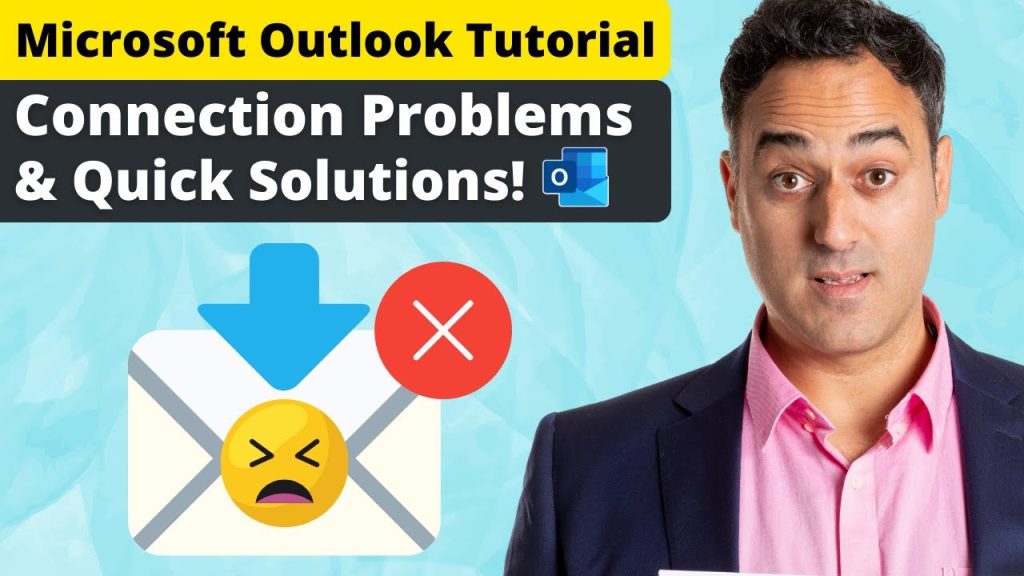 Unable to receive messages/emails? Having trouble sending out emails? Are emails not loading properly in Outlook?
These are some of the most common errors faced by users and you should know how to fix them in order to enjoy using Outlook effortlessly.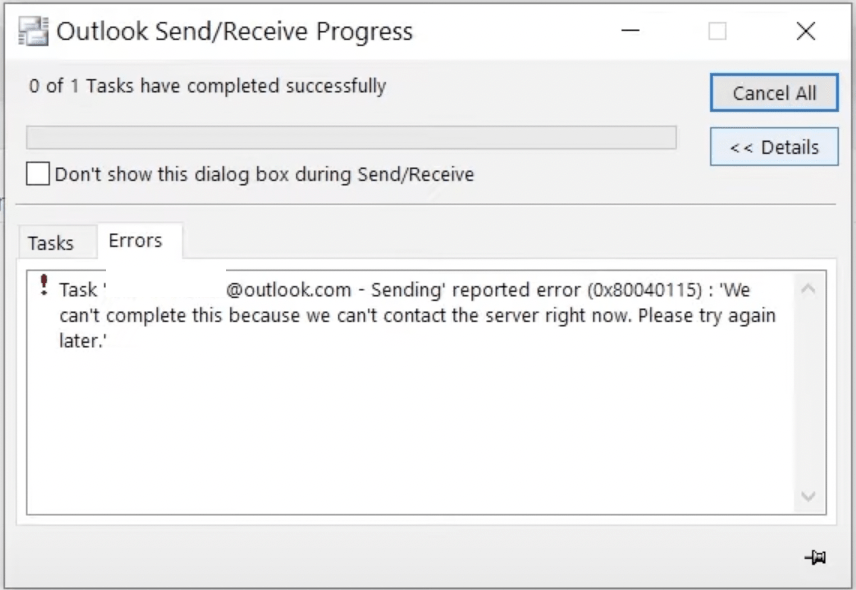 In this article, we will cover the Top 8 solutions to Troubleshoot Microsoft Outlook Errors –
Watch this video on How to Fix Outlook Errors on YouTube and give it a thumbs-up!
1. Relink Email Account to Microsoft Outlook
One of the reasons for the error message is that your account setting is incorrect. You can relink your email account to Microsoft Outlook to fix this Outlook error –
This will help you relink your existing account and possibly resolve the Outlook error.
2. Lost WiFi Connection Problems
Another reason why you may be facing an error in Outlook could be that you are not connected to the internet. Let's try and connect to the network –
Once you are connected to the internet, you can open Outlook and try to send your email.
3. Repair Microsoft Outlook Email Account
You can also try and repair your email account to resolve any Outlook account error –
This will repair your account of any connection error it has between Microsoft Outlook and that email account.
4. Microsoft Outlook Add-In Issues
Add-ins in Microsoft Outlook can be used to automate and conquer your everyday tasks. They help in increasing productivity and making workflow easier. But, sometimes these add-ins can interfere with Outlook and cause errors.
5. Rebuild the Microsoft Outlook Data File
Microsoft Outlook data file is a file that holds all your information in Outlook including emails, calendar events, appointments, contacts, etc. Sometimes, these files can be corrupt and cause issues in Outlook.
You will then have to remove this file and load the backup file or start over.
Close Outlook and try to open it again
Hopefully, this will resolve the issues you are facing while using Microsoft Outlook.
It might be a good option to update your Microsoft Office so as to eliminate any hindrance occurring because of using an old version of Outlook.
Another option to fix OneDrive sync issues is to reboot Microsoft Office. You can follow the steps below to repair the office:
8. Reinstall Microsoft Outlook
Finally, as a last resort, you can always uninstall your Microsoft Outlook and then reinstall it.
Using the wizard, you can uninstall and then reinstall Office
In this article, you have learned how to troubleshoot and fix connection problems in Microsoft Outlook and fix issues such as Microsoft Outlook account issues, WiFi connection issues, Add-In issues, Microsoft Office Issues, and more.
Click Here to learn all about Microsoft Outlook!
Get access to 30+ Microsoft Excel & Office courses for ONLY $1.