I am excited to announce that our in house MyExcelOnline and Microsoft Certified Trainer, Kyle Pew and myself will be holding a free Excel formulas webinar training over the coming few days on:
Whether you are just getting started with Formulas, or have been using Formulas for a while, this webinar will cover everything you need to know to get going.
During this free training you will learn:
👉 The MUST KNOW Excel Formulas that your boss EXPECTS you to know!
👉 A proven step by step guide to creating Excel Formulas in SECONDS!
👉 The limitations of using a VLOOKUP and why INDEX & MATCH is better!
👉 3 TIPS that the Excel experts & MVPS use that will enhance your Formula knowledge forever!
👉 You will also be able to download the Excel workbook used in the training so you can follow along & practice!
If you want to learn Excel Formulas to gain an advantage over your colleagues and become more productive, get a better job or promotion, then this training will significantly help to achieve your goals!
Here's what a few people have said after they attended this Excel formulas webinar:
"The best 1 hour training I have ever had"  – Michael

"Easy to follow along and apply the formulas in the workbook supplied" – Dawn

"I can now say with confidence that I KNOW how to use formulas in Excel!" – Harry
The webinar will be held over the next few days only and you can select a few times per day.  The webinar start times are shown on your local timezone.  A Free BONUS Formulas Cheat Sheet will also be sent out to anyone who registers!
Please click the link below to register for a day and time that works for you:
Listen to the MyExcelOnline Podcast on your favorite platform!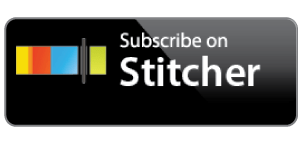 Free Resources!
Excel Tutorial Blog:
Learn all the essential tips to get you up and running and using Excel to its full potential.  Choose from Formulas, Pivot Tables, Charts, Analysis, Shortcuts, Macros plus more
Free Excel Webinars:
Learn the power of Formulas, Macros & VBA and Pivot Tables with our free webinars!
Thanks for Listening!
Thank you for joining me this week. If you have some feedback that you'd like to share, then please leave a note in the comment section below!
If you enjoyed this episode, please share it using the social media buttons you see at the bottom of the post.
Also, please leave an honest review for The MyExcelOnline Podcast on iTunes! Ratings and reviews are extremely helpful and greatly appreciated! They do matter in the rankings of the show, and I read each and every one of them.
If you have any questions you can send me an email to [email protected]
Don't forget to subscribe to the show on iTunes to get automatic updates so you don't miss out on these awesome interviews and Excel insights!