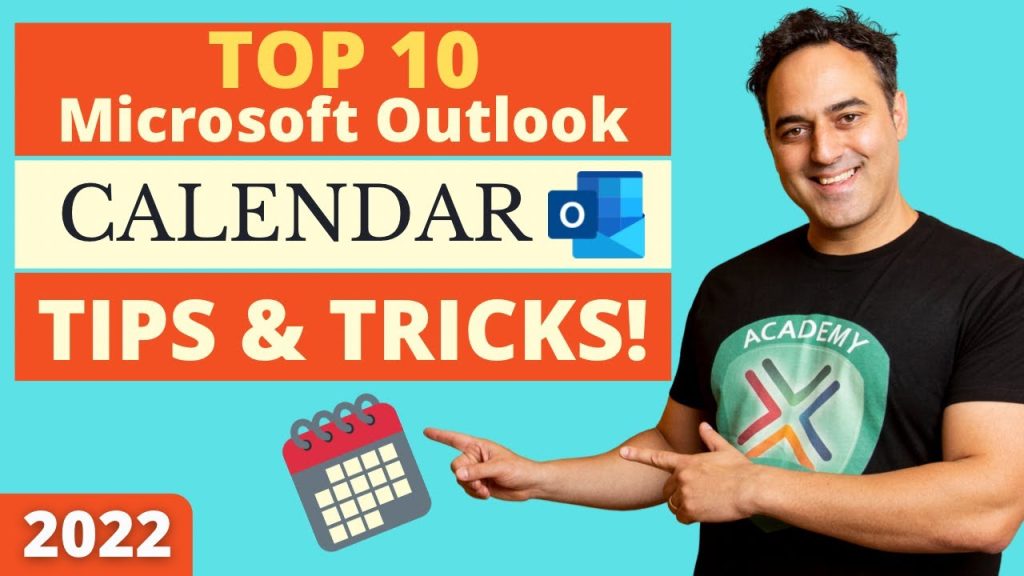 A Calendar is one of the most important tools required in your day-to-day work life. An organized calendar will help you readily schedule appointments and meetings, communicate with your colleagues, and plan your time efficiently.
In this article, we will go through 10 calendar tips & tricks to use Microsoft Outlook productively:
Let's explore these tips one by one in detail!
Watch this video on Top 10 Outlook 365 Calendar Tips & Tricks on YouTube and give it a thumbs-up!
1. Share a Microsoft Outlook Calendar
The most common issue while scheduling meetings is that you don't know what time will be suitable for the other person. To eradicate this problem, you can share your calendar in outlook with others.
To share your calendar –
This will share your personal calendar with your contact and they will be able to view your calendar. You can also provide them with editing access – select can edit while sharing permissions.
FindTime Add-In can be used to find the perfect day and time for all attendees while scheduling a meeting. It sends multiple time options to the attendees and allows everyone to vote and reach a consensus. It can also send meeting invites on your behalf.
Follow the steps below to learn how to use this extremely helpful Add-In in Microsoft Outlook Calendar –
You can use this New Meeting Poll to find the best time that suits everyone who will be attending the meeting.
Teams Meeting not only allows you to set a date and time for the meeting but also provides a link that can be used by attendees to join the meeting.
You can see that the link is already present here that can be used to quickly join the meeting.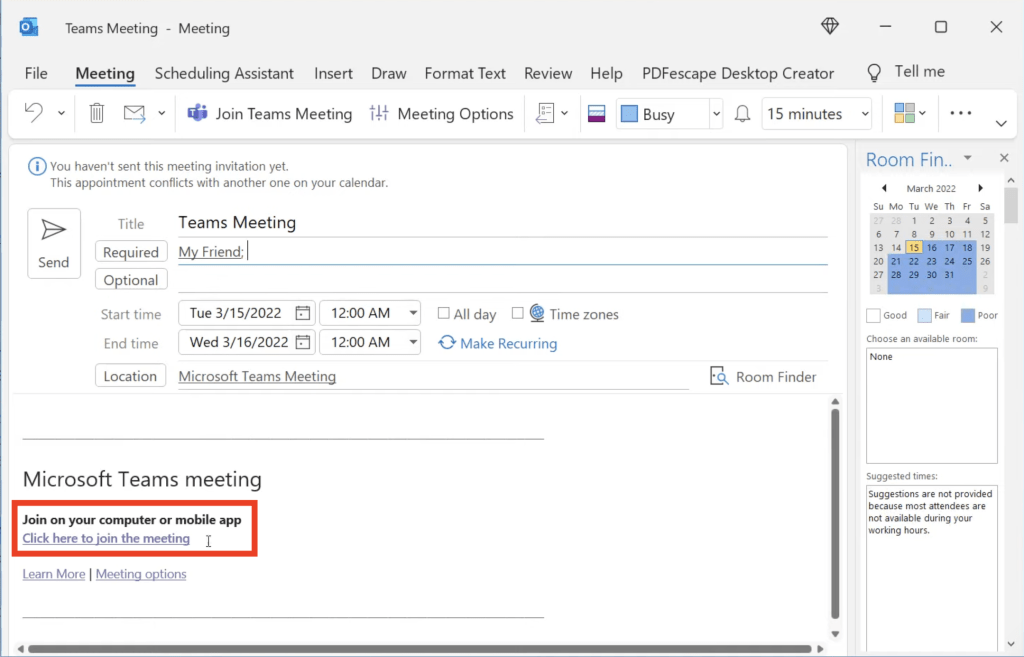 4. Online Outlook Calendar for Sports, Shows, and More
You can keep track of your favorite sports team, or get reminders for the upcoming episode of your favorite TV show using the online version of Outlook Calendar. Follow the steps below to access these features –
Choose a local team or sports league that you want to add to your calendar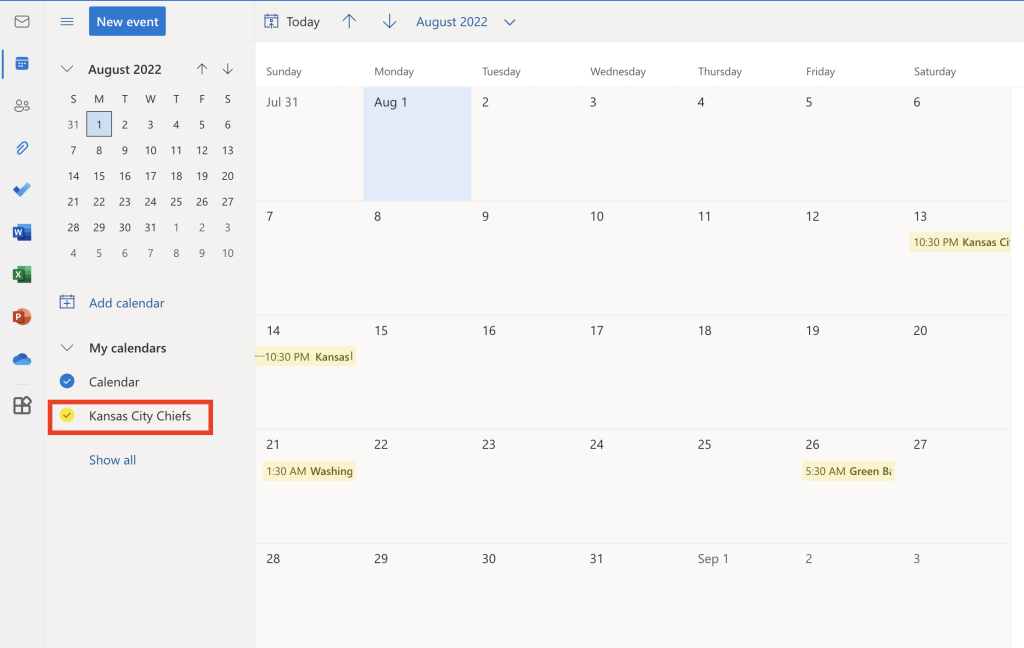 Similarly, you can select a TV show and then use filter to select time zone > channel and then show.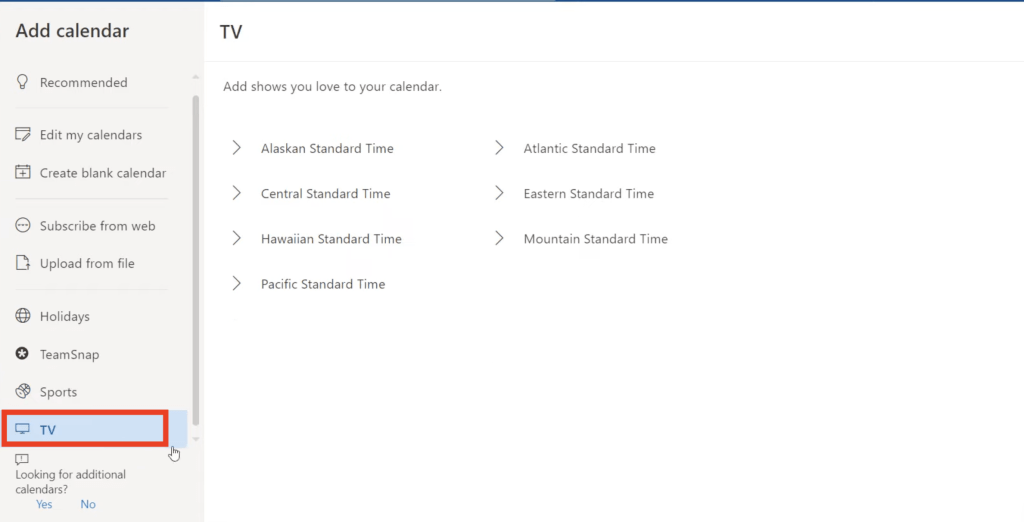 You can also add major international holidays and dates to your calendar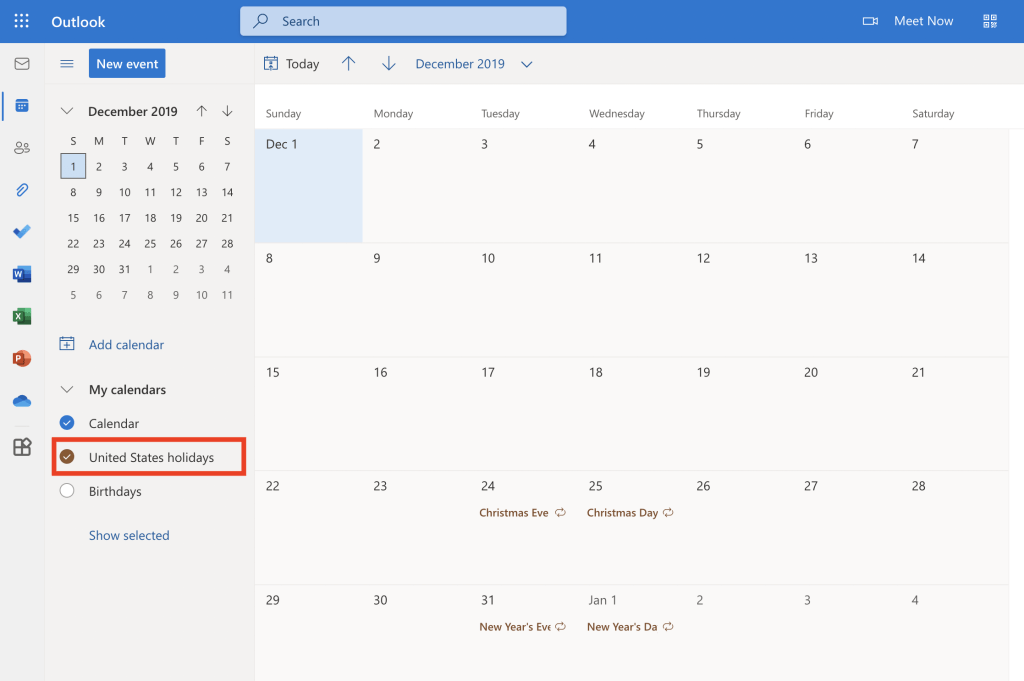 You can assign colors to different calendars on your Outlook account so that you can easily identify them. To color code, the calendars follow the steps below –
6. Email Your Outlook Calendar
This is an email tip where you can send a specific date range of your calendar to anyone. This will give them an idea of the time slots when you are available and they can schedule appointments accordingly.
Follow the steps below to share your calendar via email –
Your calendar has been inserted in the body of the email and you can easily share it with your colleagues.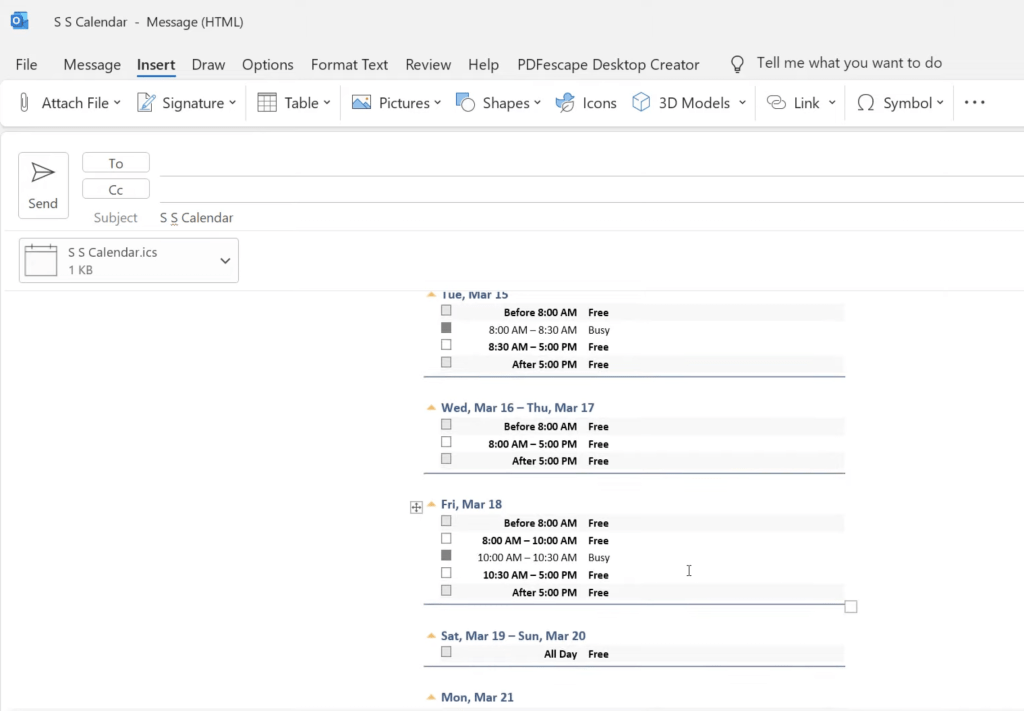 This tip can be used to add a few minutes between two meetings as a buffer time. This will prevent you from scheduling back-to-back meetings in a day. Follow the steps below to achieve this –
This time you will see that the duration is only 25 minutes. This will give you 5 minutes of downtime between two meetings.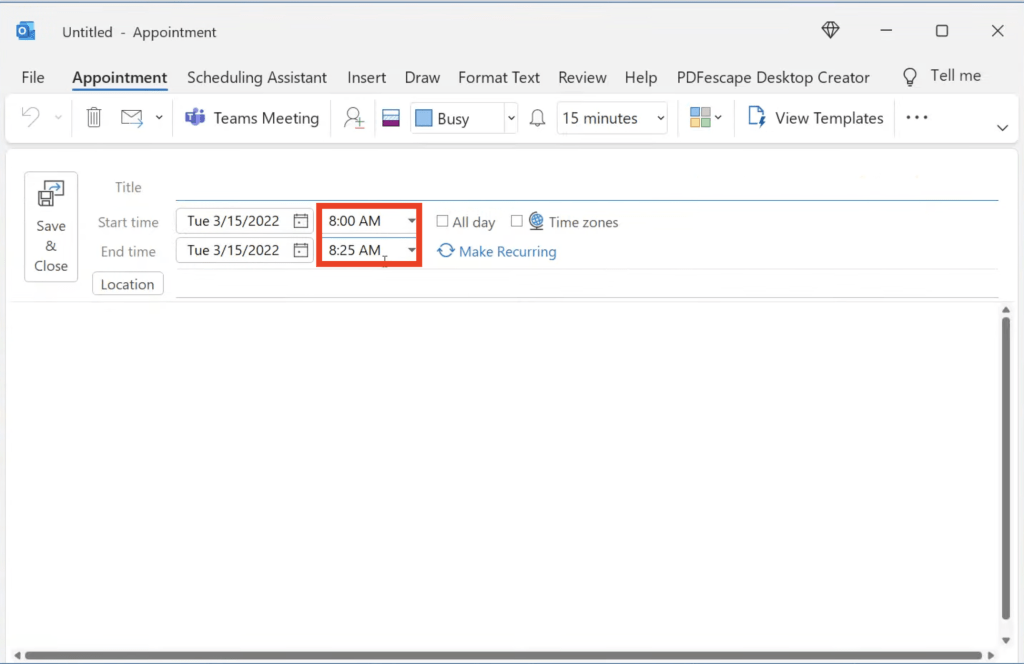 You can get a quick overview of your calendar while you are using email in your Outlook account. You will be able to view your to-do list for a range of dates. To view the To-Do bar for the calendar –
This will display the calendar on the right side of the screen and you can. select different dates to view the events scheduled on those dates.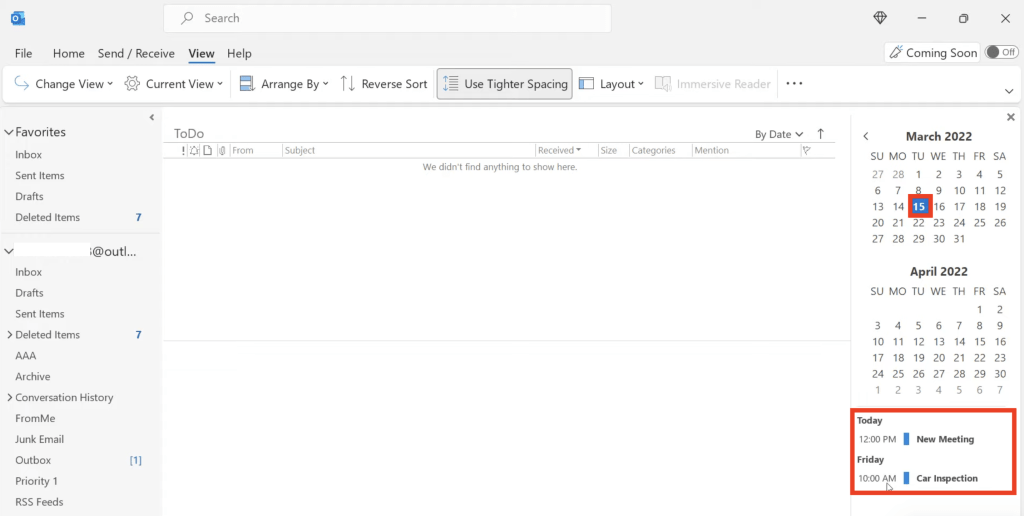 You can add calendars from various sources and display them in your Outlook account.
You can select one of the following options:
10. Create an Event From an Outlook Email
You might have emails in your inbox and does not require immediate action.We can turn them into an event in order to save them from being unattended.
Open the email
We can assign the date and time to this event and hit the "send" button in order to save this event in our calendar.

The event will then show up on your calendar.
This way you can simply convert an email into an event that requires work in the future.
Hopefully, this article has helped you become more efficient at using Microsoft Outlook Calendar. We will cover tips from sharing calendars to seeing others' availability when scheduling a meeting to setting up a Teams meeting, as well as color coding, merging, setting shorter meetings, the To-Do bar, and MORE!
Get access to 30+ Microsoft Excel & Office courses for ONLY $1.